Thailand
Grandparents kidnap 3 year old boy from his parents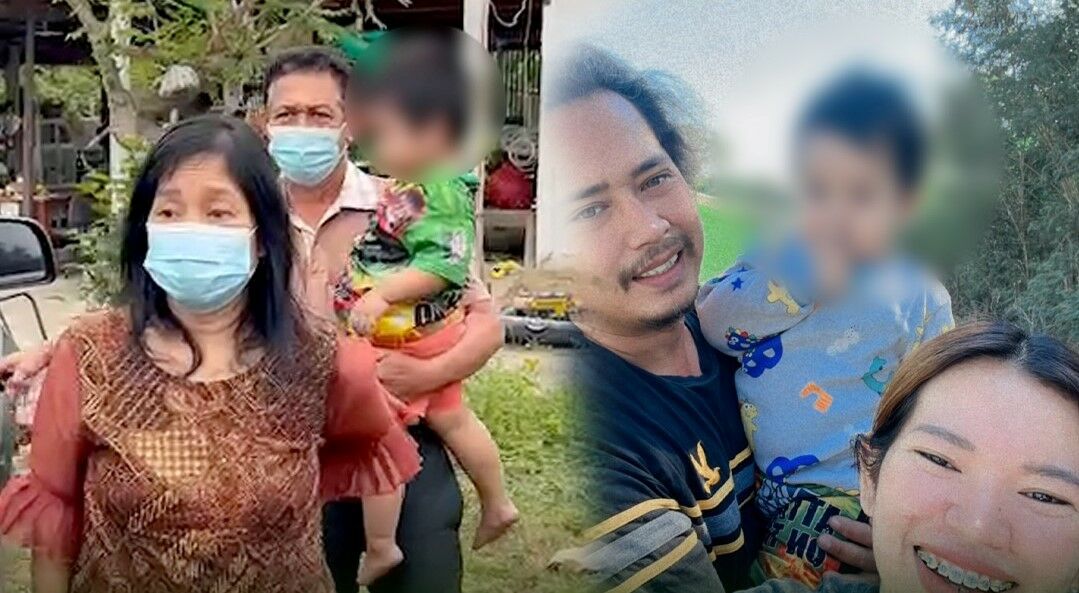 A married couple filed a complaint with the police after their son's grandparents kidnapped him.
The 3 year old boy's mother, Kuntika, wants to take her son home after witnessing a dramatic change in his behaviour. The parents noticed the boy is displaying unruly, attention-seeking behaviour, and self-harming, and has lost his appetite since moving in with his grandparents.
Pakasit, and his wife, Kuntika, appealed to the police for help after his parents hid their three year old child from them and refuse to give him back.
Kuntika revealed that her son was born in August 2021. She stopped working to take care of the baby but after a few months, she had to return to work because her husband could not make enough money to support the family.
Pakasit's parents offered to take care of the baby for them in the Sam Ko district in the central province of Ang Thong in November 2021.
The couple worked in Pattaya and sent money to the grandparents for the upkeep of the child and went to visit their son almost every weekend.
Kuntika told Pakasit's parents on June 27, 2022, that she wanted her son back at home in Pattaya but the grandparents refused and got angry. Kuntika backed off at the time but she revealed that she became alarmed when they saw him over the recent new year holiday period.
The couple noticed that their son's behaviour was unruly, unlike other children his age. The boy wanted to be the centre of attention all the time, he refused to eat and sometimes self-harmed.
They added that the boy was imprisoned in a playpen and had to stay there all day.
Kuntika said she tried to take her son back but had another row with Pakasit's parents.
The police visited Pakasit's parents and tried to negotiate but failed. The grandparents kidnapped the boy and hid him from the couple somewhere else.
The couple contacted the media to help spread the story as the police have yet to charge or update them on the case.
Inappropriate parenting by grandparents is not a new story in the media.
An 11 year old girl in the Isaan province of Buriram was chained and beaten by her grandparents last year. A video of the girl chained up was widely circulated on social media prompting social services to get involved and rescue the girl.