Go easy on the antibiotics, warn Thai medical experts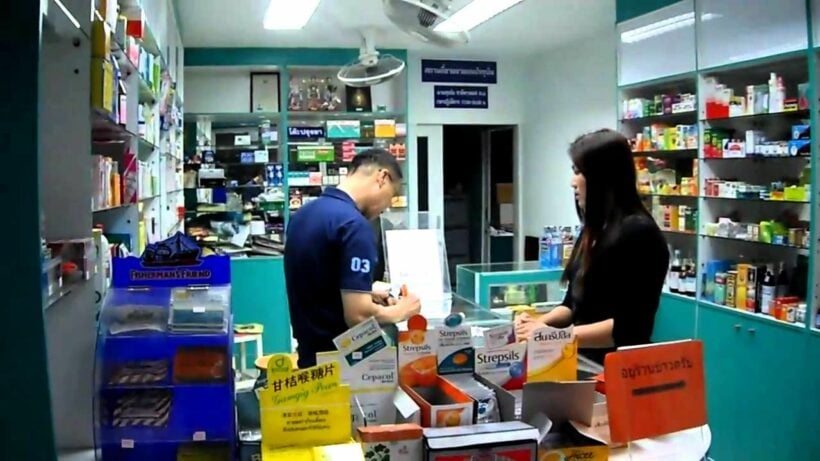 Antibiotic resistance is a significant threat to the health of Thais, according to leading medical experts who are urging people to cut down their use of antibiotics. There has long been a practice of the drugs being all too readily prescribed – often completely unnecessarily or erroneously – by doctors in the Kingdom.
The habit has then been learned by Thais who self-prescribe and pick up antibiotics at their local pharmacy as a cure-all for any and all ailments.
Antibiotic resistance is the ability of bacteria or other microbes to resist the effects of an antibiotic. Antibiotic resistance occurs when bacteria change in some way that reduces or eliminates the effectiveness of drugs, chemicals, or other agents designed to cure or prevent infections – Wikipedia
The Bangkok Post reports that Dr Luechai Sringernyuang from Bangkok's renowned Mahidol University has issued a warning about the threat of antibiotic resistance while speaking at a recent conference called One Health Drivers of Antibacterial Resistance in Thailand. The conference is a joint undertaking between the Faculty of Medicine at Mahidol University's Siriraj Hospital, the Chulabhorn Research Institute, and the UK's University of Bristol, and is funded by the UK's National Institute for Health Research.
"Antibiotic resistance is considered a major public health problem in Thailand, with approximately 80,000 AMR (antimicrobial resistance) cases a year, leading to longer hospital stays, a higher chance of death and economic losses of no less than 40 billion baht."
A five year National Strategic Plan on Antimicrobial Resistance in Thailand was introduced by the Government in 2016, with the aim of reducing AMR-induced illness by 50% and reducing antimicrobial use in the treatment of humans and animals by 20-30% between 2017 to 2021. The plan also aims for a 20% increase in public awareness and understanding of AMR.
SOURCE: Bangkok Post
Keep in contact with The Thaiger by following our
Facebook page
.


Are you considering a medical procedure abroad? With Thaiger Medical you can research hospitals and doctors, choose a destination in Thailand or abroad, and book an appointment today.

Read more headlines, reports & breaking news in Thailand. Or catch up on your Thailand news.

Coronavirus – six new cases confirmed in Thailand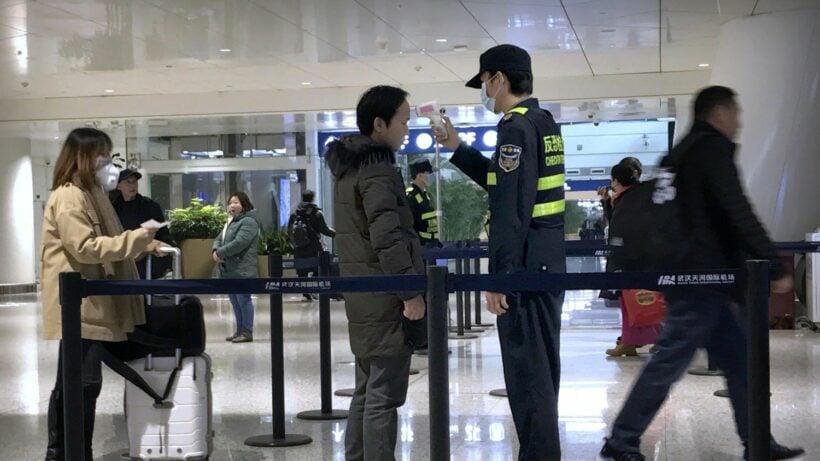 Six new cases of of the novel coronavirus are now confirmed for Thailand by the Ministry of Public Health. That brings the total number of cases detected to 14. The six new cases have all been hospitalised.
Dr. Suhum Kanchanapimai, the Public health permanent secretary, confirmed that five of the six confirmed cases were members of the same Chinese family who had travelled from Hubei province together. The sixth, also a Chinese tourist, came from Chongqing, south west of Hubei (where Wuhan is the capital).
The five family members range in age from 6 to 60. They were detected when they arrived in Thailand and isolated for two blood tests. The tests came up positive. The five family, plus the sixth patient, are currently in Bamrasnaradura Infectious Diseases Institute, in Nonthabiri, Bangkok for treatment.
Of the eight cases confirmed in Thailand, five have already been discharged and returned home to China. Three are still hospitalised in isolation but they are reported to be "out of danger" and recovering well.
Read the latest on new cases and deaths from the Coronavirus HERE.
136 Chinese tourists have been examined at airports or hospitals after being suspected of being infected. But most were found to be infected with common flu – 55 of them have already returned home.
A new automatic thermo-scanning, at Suvarnabhumi and Don Mueang international airports, has been activated today, with all passengers arriving from China on all flights being subjected to the upgraded screening process.
"The Public Health Ministry will not cover up any information related to the novel coronavirus."
Up until now, only passengers from Wuhan, Guangzhou and northeastern Changchun were screened across five airports – Suvarnabhumi, Chiang Mai, Don Mueang, Phuket and Krabi.
SOURCE: Thai PBS World
Keep in contact with The Thaiger by following our
Facebook page
.
Immigration checkpoints enhance hygiene measures nationwide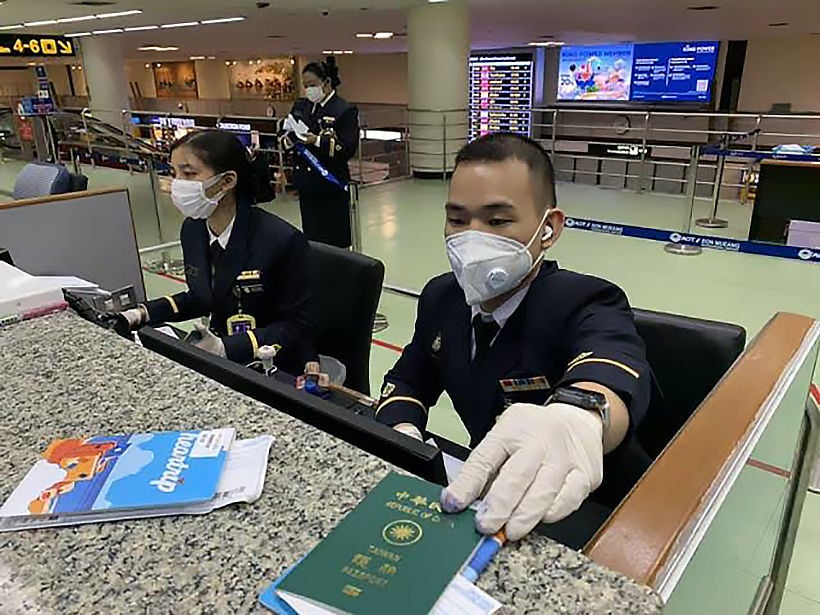 Health screening measures are being boosted today at immigration checkpoints nationwide to prevent the spread of the Wuhan Coronavirus into Thailand. Since cases were confirmed in Malaysia and Singapore, officials at the Betong border crossing in the southernmost province Yala are using handheld thermometers to screen suspected contaminanees.
Meanwhile enhanced hygiene measures are being implemented at immigration checkpoints at all airports across the Kingdom. The improved measures will help protect officials at international airports, who are in contact with tens of thousands of passengers daily, with special screening protocols at Guangzhou, where health experts be assigned specific gates. All flights from Wuhan have been cancelled as the Chinese city which is at the epicentre of the outbreak is in effective lockdown.
The Immigration Bureau said yesterday that the enhanced hygiene measures will bolster passengers' confidence. Immigration checkpoints will be cleaned hourly with disinfectant and alcohol spray, especially in areas where officers and passengers interact. Immigration officials at all airports will wear masks and gloves, as they must handle many passports and frequently converse with passengers.
Hand sanitiser bottles for passengers will be placed on immigration counters for passengers to use, and officials will increase their surveillance of coughing and sneezing passengers, who will be referred to the airport's health control team. Officials' will also be monitored, and those showing symptoms will be sent to doctors immediately.
There are currently no confirmed cases of Wuhan Coronavirus infection in Yala or southern Thailand, but Betong district is considered to be at high risk as it welcomes many Malaysian-Chinese and Singaporean-Chinese tourists.
In Samut Songkhram, southwest of Bangkok, the district chief has delivered sanitary masks to vendors at Amphawa floating market, in an attempt to reduce the chances of infection. Amphawa has ordered hotels and homestays to monitor the health of their guests, and notify authorities should any guest show symptoms.
Amphawa floating market is a tourist attraction popular among Chinese, with about half of all visitors coming from China.
SOURCE: National News Bureau of Thailand
Keep in contact with The Thaiger by following our
Facebook page
.
No permission from Beijing to evacuate Thais from China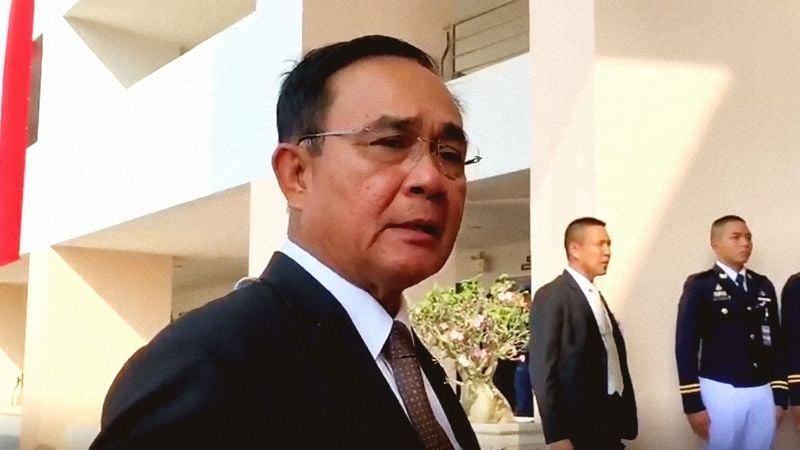 China has so far not granted Thailand permission to land a plane to evacuate Thais in light of the Wuhan Coronavirus outbreak. PM Prayut Chan-o-cha says China is handling the situation, and the Thai government must prepare a list of Thai nationals currently in China, an assembly point and a departure table before permission is given.
"China confirmed that it can still control the virus… Flights must be approved by the destination country first… As long as the situation is under control, they are unnecessary. Otherwise, there would be a confusion of flights from other countries,"
The Thai embassy in China reports that there are no urgent requests to return to Thailand from Thais who are currently in China. The PM asked people to be calm and support officials in doing their jobs, as the government has planes on standby and the Minister of Foreign Affairs is managing the process.
Pressed on his harsh style in dealing with the media, Prayut said the government doesn't have time to answer all the press's questions and it isn't necessary to publish every detail of their work.
Read our latest update on the coronavirus situation around the world HERE.
SOURCES: The Nation | The Bangkok Post
Keep in contact with The Thaiger by following our
Facebook page
.