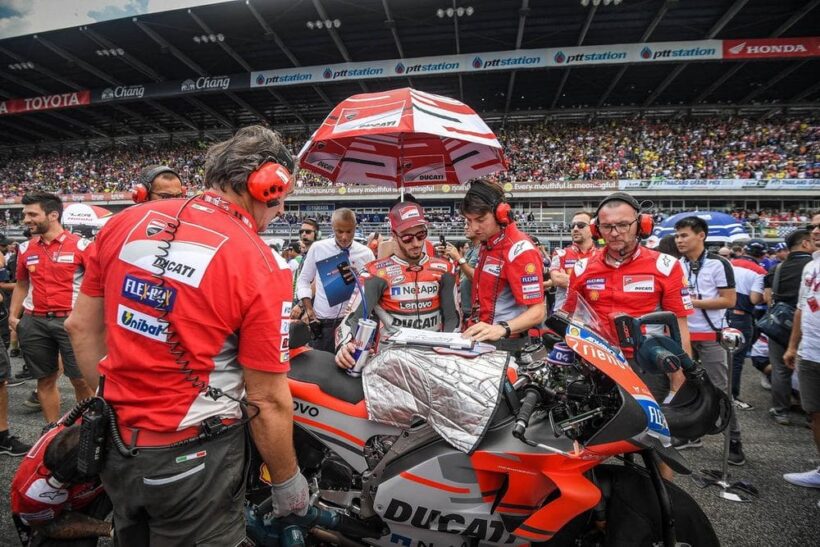 by Lerpong Amsa-ngiam
"The attendance is the highest for any of the 15 MotoGP races so far this year."
The Minister of Tourism and Sports Weerasak Kowsurat has claimed the inaugural Thailand MotoGP "successful beyond expectations" after it was attended by an estimated 220,000 fans and generated revenue of 3 billion baht.
The three day event, another victory for four-time world champion Marc Marquez, turned incredible profits for the Kingdom in the first year of its three year deal.

"The government pays only 100 million baht for licence fees but around 3 billion baht has been generated in Buriram and nearby provinces only according to my research team," said the minister during his visit to the Chang International Circuit.

"This is an incredible profit. The government had expected around Bt2 billion revenues would be raised during the event."

The minister also revealed that the organisation of the event had been praised in several aspects by Carmelo Ezpeleta, CEO of MotoGP licence holder Dorna Sports, even though the Kingdom was hosting it for the first time.

"He was also impressed by several aspects, including staging concerts at the venue to keep the fans there and minimise congestion after the race. We have set an example for other countries," added Weerasak.

The minister also said racers had been impressed by the Thai hospitality and were keen to spend a few more days to visit other parts of the country.

"It's a good opportunity that they help promote our country to their fans around the world," said the minister.

Good responses and reactions from fans, according to the minister, may lead to interest in a bid to host a Formula One GP but this was played down by Newin Chidchob, the ex-politician who is the owner of the Chang International Circuit, who said the organisation cost of around Bt1.5 million was too high.

The Baron of Buriram was pleased with the successful organisation of the home MotoGP and gave credit to people in the province for their contribution and hospitality.

"When I needed volunteers, they did not hesitate to provide help. They brought their own E Tan (a small Isaan truck for agriculturists) for [use as a] shuttle bus service and worked all day," said Nawin.

Asked what needed to be improved for the 2019 race, Nawin said the seating capacity should be increased from 60,000 and accommodation capacity in the province needed to be doubled from 5,000 to 10,000.

Thailand has signed a three-year-deal with Dorna to stage MotoGP from 2018-20 but with the success of its inaugural race, it is possible that contract could be extended.

"I'm certain after three years, fans and the Thai people will have an answer whether or not we should continue," Newin said.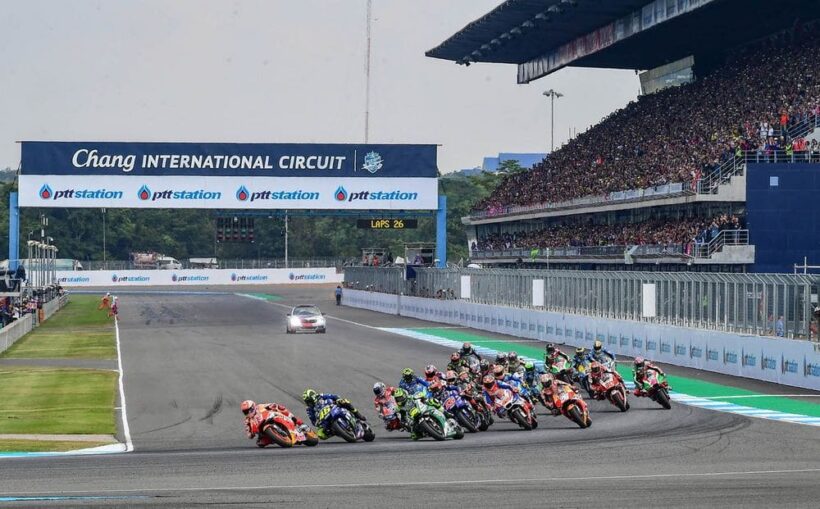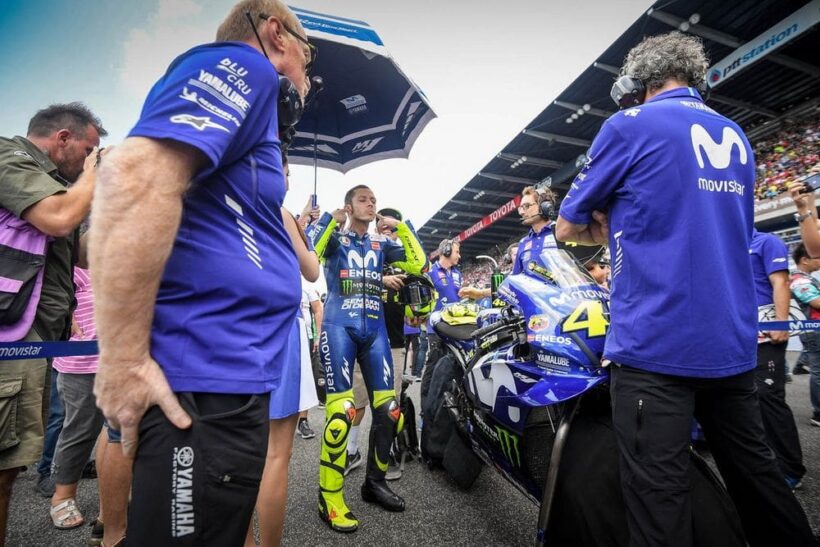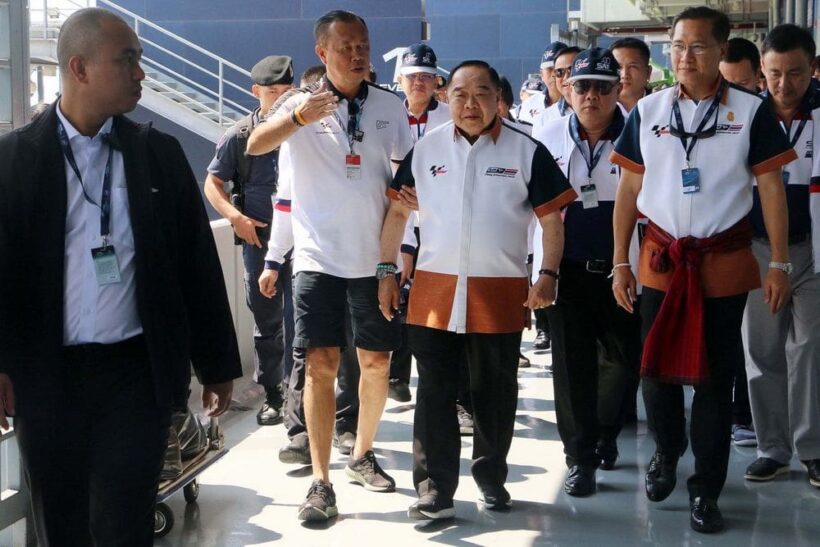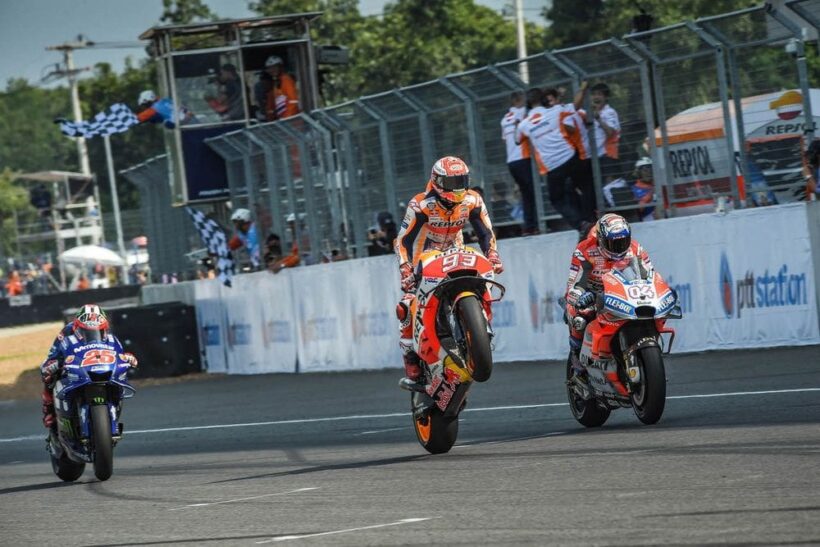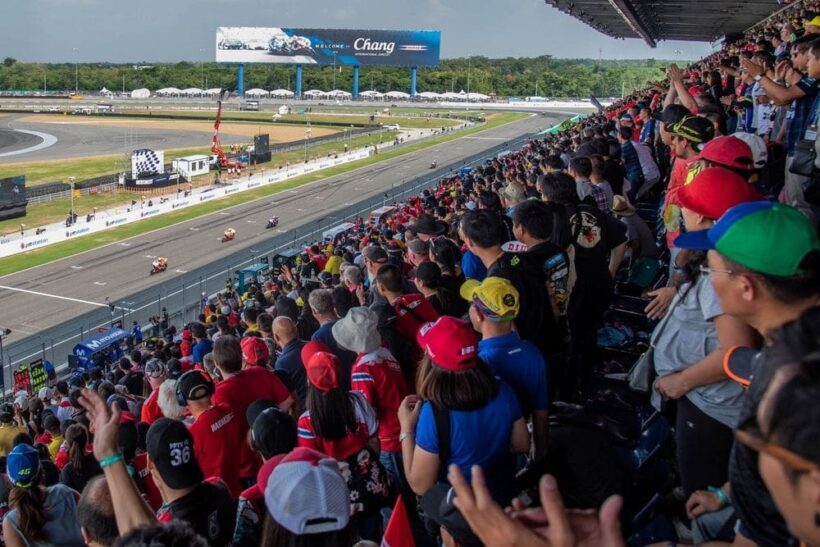 STORY: The Nation