Facebook bars overseas electoral ads for the March 23 election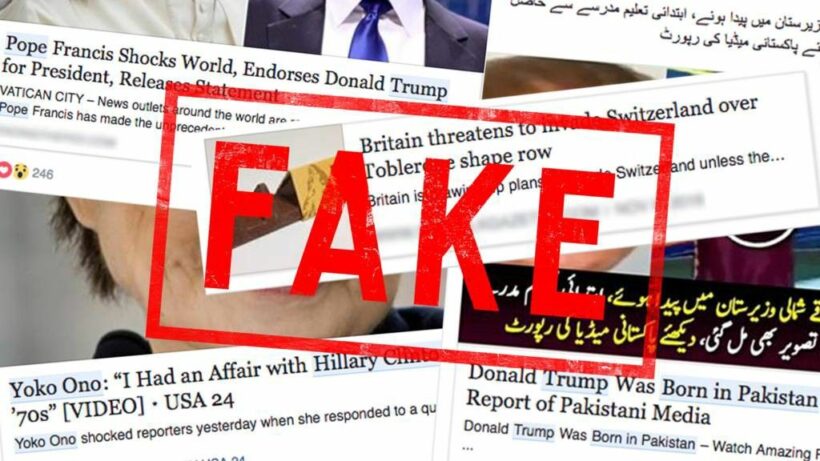 The Thai government and Election Commission are imposing their own bans and restrictions for political advertising leading up to next month's poll. Now Thailand's favorite social media platform says it is banning ads posted from overseas for the poll as well.
Facebook says it will bar foreign-based election advertisements in Thailand as the country heads towards the March 24 election. Facebook has been criticised for not controlling election interference in other countries in the past.
The Thai poll is the first since the 2014 military coup. There are also elections in India and Indonesia over the next few months.
Facebook has been caught up in a wave of criticism in its handling of elections in the last few years. The platform was used for Russian "fake news" influence campaigns during 2016 US presidential elections and "fueling" hate speech in Myanmar, according to an AFP report.
But Facebook says it will help protect the Thai vote by temporarily disallowing ads from "foreign entities which are of an electoral nature".
The new rules, which cover paid-for content, will take effect from mid-February and will apply to external ads with references to "politicians, parties and getting out the vote, according to the post from the social media leader.
Facebook says the exclusions will include political slogans and party logos and will use both bots and "human review" to make judgment calls.
Facebook is wildly popular in Thailand where it has 52 million monthly users, according to the company.
The social media platform has also served as an outlet for dissent and critical voices under the NCPO rule, especially by exiles over the past four years. One high profile exile, former PM Thaksin Shinawatra, has been an avid user of Facebook and YouTube to continue his criticism of the Junta. Thaksin and his former PM sister, Yingluck Shinawatra, live in exile as fugitives and both face imprisonment if they return to Thailand.
Keep in contact with The Thaiger by following our
Facebook page
.
Never miss out on future posts by
following The Thaiger
.
Samut Prakan woman bitten by snake while using the toilet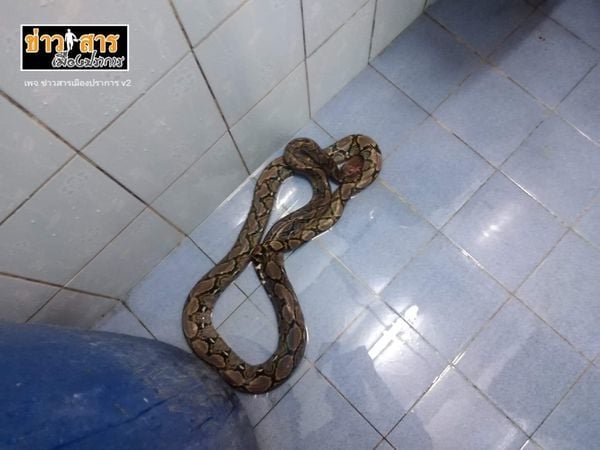 A python has bitten a woman on her backside and finger while using the toilet at a home in Samut Prakan, southeast of Bangkok. Rescue volunteers were called to her home, and said there was a lot of blood at the scene. The woman was later taken to the hospital.
The incident may sound shocking to some, but in Thailand, reports of snakes biting people who are on the toilet isn't that uncommon. Snakes can live and thrive in the sewers, usually hunting down rats, and sometimes enter pipes leading up to the toilet bowls.
Just last month, an 18 year old university in Nonthaburi, a suburb just west of Bangkok, was bitten on his penis by a python that was in the toilet bowl. He had to get 3 stitches. Another man's penis was bit by a snake while he was using the bathroom last year. He ended up with 15 stitches.
SOURCE:Facebook
Keep in contact with The Thaiger by following our
Facebook page
.
Never miss out on future posts by
following The Thaiger
.
Thailand News Today | STV arrivals, Released then re-arrested, Petition to oust PM | October 21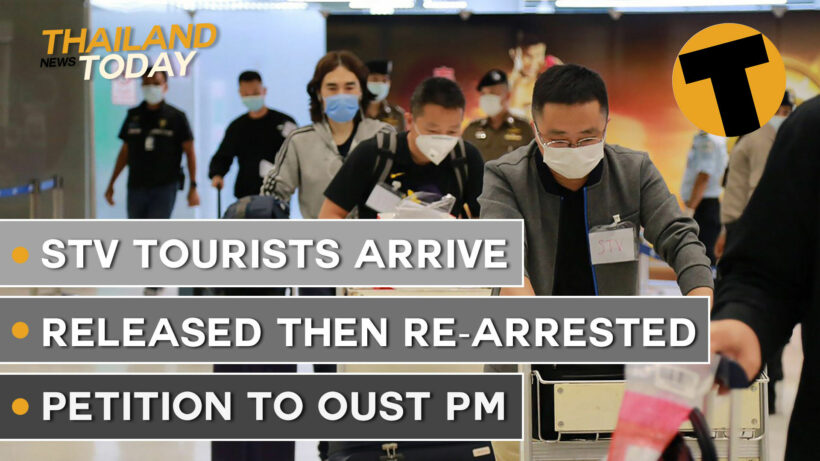 Today's latest news and information, coming to you from the Asok BTS in Bangkok. Like and subscribe our YouTube channel too. Go on, right now 🙂 You can also LIKE our Facebook page https://facebook.com/thethaigernews to get even more information about Thailand.
From 40 million visitors to 41: first STV tourists arrive
In 2019, almost 40 million tourists arrived in Thailand. Yesterday, it was 41. It was progress of sorts but a long, long way from the 110,000 daily arrivals at the same time last year.
Yesterday, the Kingdom welcomed its first tourists in 7 months, with the arrival of 41 Chinese tourists from Shanghai. The group landed at Bangkok's Suvarnabhumi airport on a chartered flight laid on by Spring Airlines, a low-cost Chinese carrier.
The visitors are here on the recently-launched Special Tourist Visa and had to download a special app to track their movements while in Thailand. They were bundled off to their 14 day quarantine before they can explore the rest of the country. The STV grants them a stay of up to 90 days and can be extended twice.
According to the TAT, "Most of them planned to visit the beaches and already reserved hotel rooms."
For anyone wishing to apply for the STV, your first port of call will be your local Thai Embassy and the thailongstay.co.th website. Good luck!
2 Thai protest leaders immediately re-arrested after being released on bail
To some protest news and authorities have re-arrested 2 of the leaders at the centre of anti-government protests right after they were granted temporary release on bail.
The 2 were being held on charges of violating the State of Emergency and released alongside fellow a fellow protester, after Thammasat University professors paid bail of 200,000 baht for each of them.
But the initial 2 were promptly re-arrested on the basis of another warrant issued by police, this time charged over another mass gathering in violation of the State of Emergency. They are being held pending another detention request being filed by police.
Letter calling for Thai PM's resignation signed by over 1,000 academics
A petition calling for the resignation of Thai PM Prayut Chan-o-cha, has been signed by up to 1,118 academics and delivered to Government House.
The petition was created by the Thai Academic Network for Civil Rights. A group of university lecturers and students have marched to Government House to deliver the letter. In the letter, academics slam the government's clampdown on an October 16 rally in Bangkok, when police used high power water cannons, allegedly laced with blue-dyed chemical irritants, to disperse protesters at the Pathumwan intersection.
They're also calling on the Government to refrain from violence when dealing with protesters, to stop the gagging of government critics andto put an end to laws that infringe on freedom of speech.
Protesters are also calling for a re-write of the 2017 Thai Charter (Constitution) and for reforms to the role of the Thai Monarchy.
Khao San Road evolving, all ages daytime event planned for Halloween
Bangkok's iconic Khao San Road now looks very different as Thailand emerges from the local coronavirus outbreak.
Not only are the backpackers gone from the "backpacker mecca," but the road in Bangkok's Banglamphu neighbourhood has gone through a street make-over. Now, Bangkok officials plan to hold events for "all ages" during the daytime during Halloween. But chaos can still be expected at night, even if it's mostly Thai customers at the moment as Thailand waits for the re-emergence of some sort of tourism industry.
Some 48.4 million baht was poured into a revamp of the "tatty" old Khao San Road, improving the drainage system and levelling out the road and sidewalk. There's now designated space reserved for emergency vehicles. You're invited to join in some Halloween celebrations at the new Khao San Road on October 30 and 31… events for kids will start as early as 9.30am.
Up to 5,900 jobs to go as Hong Kong carrier Cathay Dragon shuts down
Hong Kong airline Cathay Pacific is set to close its subsidiary, Cathay Dragon, with the loss of up to 5,900 jobs.
The carrier, that used to be called Dragon Air before being absorbed by Cathay, has become yet another casualty of the Covid-19 pandemic that has decimated the world's aviation business.
5,300 jobs are expected to go in the airline's Hong Kong base, with a further 600 axed in their overseas offices and operations. In total some 17% of Cathay's total workforce. Cathay Dragon primarily operated short-haul routes within Asia, including direct flights from Hong Kong to Bangkok and Phuket
Keep in contact with The Thaiger by following our
Facebook page
.
Never miss out on future posts by
following The Thaiger
.
Criminal Court reverses decision to close down some Thai media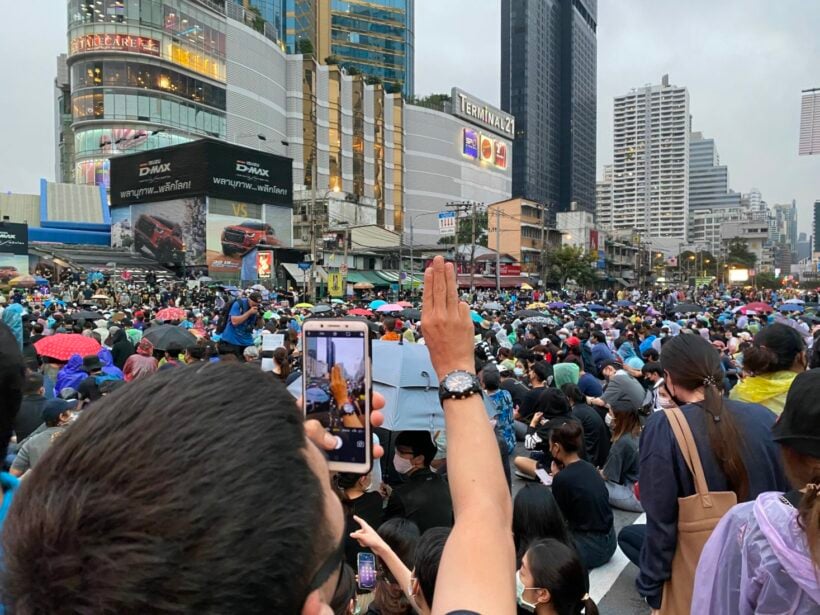 Today was a win for Thai media companies after some authorities had attempted to close them down amid the current pro-democracy protests. The court initially ruled to suspend Voice TV for allegedly violating State of Emergency orders, but today the court reversed the ruling, saying Thailand's Constitution does not give the court power to shutdown the media platforms.
Along with reversing the ruling on Voice TV, the court also dismissed a request to suspend 3 other Thai news outlets covering the protests and to block the activist-run Free Youth Facebook page, according to The Standard.
The National Police Chief had recently requested authorities suspend the news outlets – The Standard, Prachatai, Voice TV and The Reporters – for allegedly violating government orders by spreading content that was a "threat to national security."
The Standard posted on its Facebook page today saying the news channels have the freedom of press under Section 36 of Thailand's Constitution.
Section 36: A person shall enjoy the liberty of communication by lawful means. Censorship, detention or disclosure of communication between persons including any other act which discloses the content of a communication between persons shall not be made except by virtue of law specifically enacted for security of the State or maintaining public order or good morals.
Voice TV also posted on Facebook announcing they will continue to operate as normal.
"The court lifted the petition because it saw that the constitution protects the freedom of public communication and press."
Digital Economy and Society Ministry spokesperson said in a previous report that Voice TV had violated the Computer Crime Act by spreading "false information." Voice TV says they are doing a professional duty and do not report distorted or misleading information.
SOURCES: The Standard| Voice TV
Catch up with the latest daily "Thailand News Today" here on The Thaiger.
Keep in contact with The Thaiger by following our
Facebook page
.
Never miss out on future posts by
following The Thaiger
.