Ex-Democrat MP sentenced to death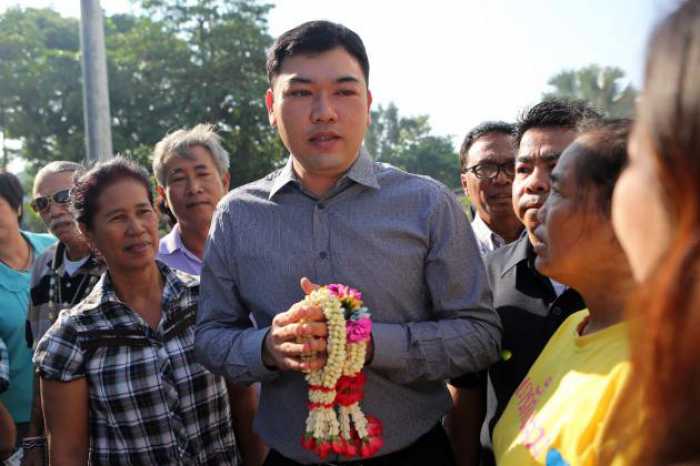 PHUKET MEDIA WATCH
– Thailand news selected by Gazette editors for Phuket's international community
Ex-Democrat MP sentenced to death
The Nation / Phuket Gazette
PHUKET: Former Democrat MP Khanchit Tabsuwan has received a death sentence for killing a prominent local politician in Samut Sakhon province in late 2011.
The Samut Sakhon Provincial Court convicted Khanchit and sentenced him to death yesterday.
According to the court, Khanchit opened fire at Udon Kraiwatnussorn – who was then president of the Samut Sakhon Provincial Administrative Organisation – at a petrol station in the province.
Udon, 49, sustained eight gunshot wounds to the head. The court found Khanchit guilty of four charges: premeditated murder, intimidation, carrying a gun, and firing it in a public place without any sound reason.
Also, the court said the victim's family could seek compensation for the crime committed against their loved one.
Udon is a son of Monthon Kraiwatnussorn, current president of the Samut Sakhon Provincial Administrative Organisation, and elder brother of Udom Kraiwatnussorn, a former secretary to a deputy minister. Udom is among the executives of the now-dissolved Thai Rak Thai party and recently completed a five-year political ban.
Both Monthon and Udom had been elected as Samut Sakhon MPs several times. Their family is widely known in the province.
"The wrongdoer must take responsibility," Udom said, "We are satisfied with the ruling".
To date, the body of Udon has been kept at a temple. After yesterday's court ruling, Udom said his family might either cremate or bury the body next year.
An informed source said Udon and Khanchit had a dispute over a woman. It was very likely that on the day of the shooting they quarrelled over the issue during their haphazard encounter in the petrol station's toilet zone.
Nearly 100 people showed up at the court yesterday in support of Udon, while no fewer than 50 showed up in support of Khanchit.
Khanchit's mother Tassanee Tabsuwan has assigned a lawyer to submit Bt1.4 million in assets to secure her son's temporary freedom.
— Phuket Gazette Editors
Keep in contact with The Thaiger by following our
Facebook page
.
Never miss out on future posts by
following The Thaiger
.
Online entrepreneurs cash in on "People's Plaque"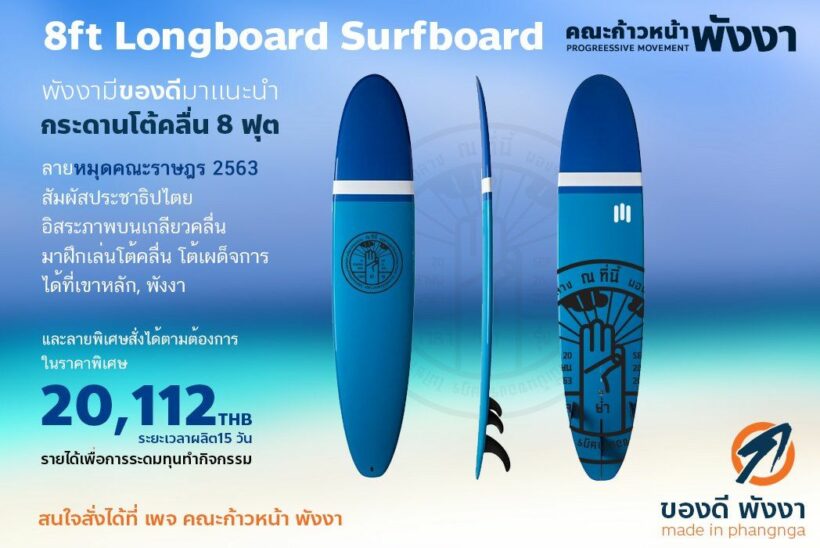 After the removal of a commemorative plaque hours after it was installed by anti-government protesters, pro-democracy messaging has found a new home, now appearing on a range of merchandise. Products that bear the plaque's wording, alongside a graphic of the 3-fingered salute adopted by protesters, are now being sold online by canny entrepreneurs.
Those who support the pro-democracy movement can now purchase a range of products allowing them to advertise their political stance. A report in Coconuts says buyers may want to consider a key ring for 112 baht, or a smartphone cover for 199 baht. T-shirts are available from 300 baht, as well as baseball caps in a variety of colours.
Meanwhile, in the south of the country, where surfers may find current seasonal conditions favourable, the Phang Nga Progressive Movement is selling surfboards for around 20,000 baht. The marketing blurb for the 8 foot boards encourages surfers to "feel freedom on the waves, practice surfing over dictatorship".
On Sunday, protest leaders installed the People's Plaque in Sanam Luang, next to the Grand Palace. Its wording translates as, "At this place the people have expressed their will, that this country belongs to the people and is not the property of the monarch as they have deceived us."
Just hours after its installation, the plaque was pulled out of the ground, with protesters facing charges for having installed it at a registered historical site without permission. While the messaging is now getting out through other channels, it's not clear if pro-democracy groups will benefit in any way from the sale of merchandise.
SOURCE: Coconuts
Catch up with the latest daily "Thailand News Today" here on The Thaiger.
Keep in contact with The Thaiger by following our
Facebook page
.
Never miss out on future posts by
following The Thaiger
.
4 Thai banks to be investigated for "suspicious transfers" after FinCEN files report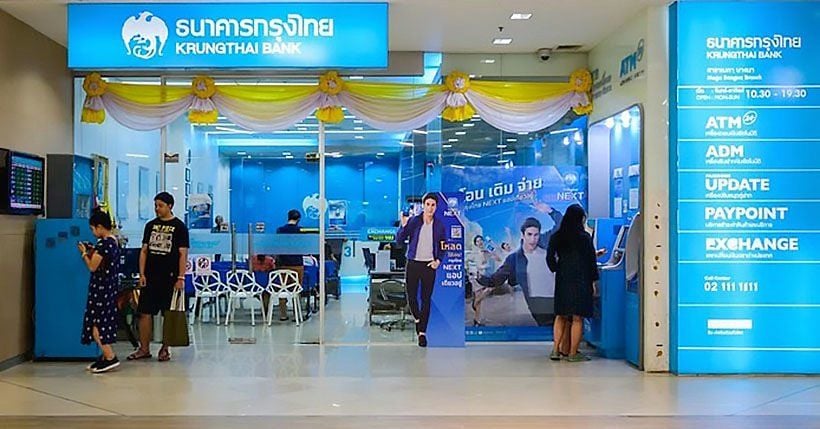 4 Thai banks are being investigated after an international money laundering report said the Thai banks had "suspicious financial transactions." The report found 92 "suspicious" transactions in and out of Thailand totalling to $9,558,752 USD received in Thailand and $31,750,000 USD sent out.
Files were allegedly leaked from the US Financial Crimes Enforcement Network, known as FinCEN, and journalists from the International Consortium of Investigative Journalists, or ICIJ, tracked the money. The FinCEN Files report from the ICIJ says it "reveals the role of global banks in industrial scale money laundering," citing a total of $2 trillion USD in suspicious global transactions from 1997 to 2017.
The Anti-Money Laundering Office plans to investigate Kasikorn Bank, Bangkok Bank, Krungthai Bank and the Export Import Bank of Thailand. The office's acting secretary general Preecha Charoensahayanont says the office is discussing the report with the Bank of Thailand and financial intelligence organisations, according to the Bangkok Post. He says the information needs to be verified first.
"The information from the media has yet to be verified and no one knows if it came from an official intelligence organisation of the United States… There will be an appropriate response. It does not mean that whenever there is any news report, a big investigation will follow. That would cause panic."
The Kasikorn Bank allegedly had 37 suspicious transactions, sending out $9,450,000 USD in suspicious funds and receiving $835,606 USD. Bangkok Bank allegedly had 52 suspicious transactions, receiving $5,966,141 USD and sending out $22,300,000 USD. Krungthai Bank allegedly had 2 suspicious transactions, receiving $200,000 USD. Export Import Bank of Thailand allegedly had 1 suspicious transaction, receiving $2,557,005 USD.
In 2016, the Bangkok Bank allegedly sent out $22,300,000 USD to the CIMB Bank Berhad. The Bangkok Bank also allegedly received a total of $5,920,731 USD from the Israel Discount Bank in 45 different transactions from June 2,2013 to November 12, 2013.
Kasikorn Bank allegedly sent out $9,450,000 USD to the DNB Nor Bank Asa. They also allegedly had 18 transactions with the VP Bank AG, receiving $511,606 USD, and 5 transactions 18 transactions with DMS Bank & Trust, receiving $324,000 USD.
Thailand suspicious transaction data by the International Consortium of Investigative Journalists FinCEN Files report. Click HERE to follow the money.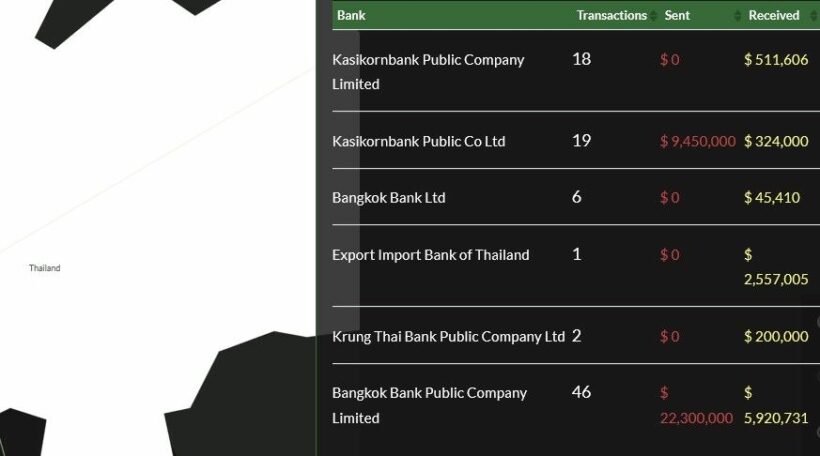 SOURCES: ICIJ | Bangkok Post
Catch up with the latest daily "Thailand News Today" here on The Thaiger.
Keep in contact with The Thaiger by following our
Facebook page
.
Never miss out on future posts by
following The Thaiger
.
Thai sex workers push for prostitution decriminalisation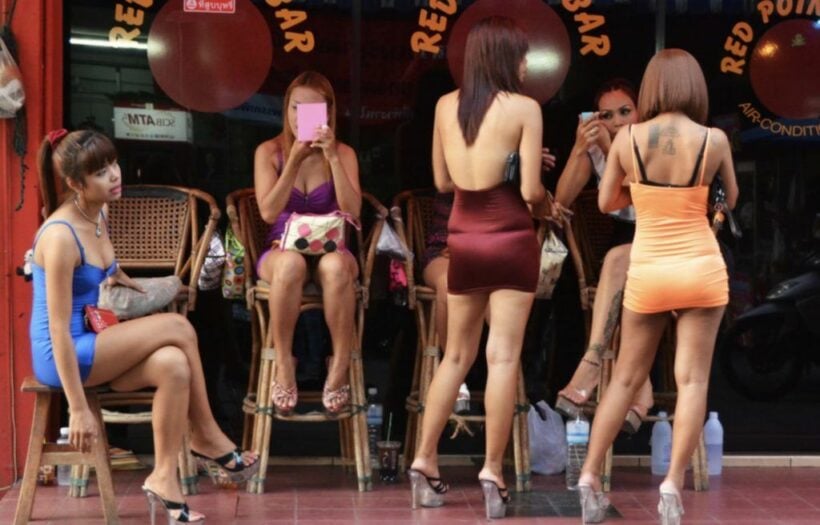 "The Royal Thai Police says just last year more than 24,000 people were arrested."
Prostitution could become further decriminalised in Thailand. A petition is being passed around calling on the government to stop arresting and fining sex workers. The Empower Foundation, which supports sex worker, is trying to collect 10,000 signatures before they send it to parliament. 'EMPOWER', aka. the Centre for Sex Workers' Protection or Moolniti Songserm Okard Pooying, is a non-profit organisation in Thailand that supports sex workers by offering free classes in language, health, law and pre-college education, as well as individual counselling.
"Prostitution is not illegal in Thailand, although many activities associated with it are (brothels, pimping, causing a public nuisance etc.). Nevertheless, it was estimated to be worth US$6.4 billion a year in revenue in 2015, accounting for a significant portion of the national GDP" – Wikipedia
Parts of the prostitution industry were made illegal in the 1960s. Today, many go go bars, massage parlours and popular red light districts marketed to foreign tourists are known for soliciting sex, but most of the sex industry actually caters to Thai men.
Activists say prostitution laws do little to protect sex workers. Fines and arrests for soliciting sex, have pushed some sex workers into poverty, most of them being women, according to Mai Junta, a representative from Empower.
"The law punishes sex workers, 80% of whom are mothers and the main breadwinner for the whole family… It turns us into criminals."
If charged with prostitution, sex workers could face a fine up to 40,000 baht and up to 2 years in prison. The Royal Thai Police says just last year more than 24,000 people were arrested, prosecuted and fined for offences related to prostitution. And people who pay for sex with underage workers can face up to 6 years in prison, according to the Reuters Foundation. Reuters did not report on what penalities people face who pay an adult for sex.
There were an estimated 123,530 sex workers in Thailand, according to a 2014 report from a United Nations agency. But a local prostitution advocacy groups says there are probably at least twice that number in reality. Many sex workers are migrants from Myanmar, Laos, Cambodia and Vietnam. In Pattaya, alone, there were estimated to be over 30,000 prostitutes working before the Covid-19 pandemic hit Thailand and closed the borders.
Surang Janyam, director of the Service Workers in Group, a local organisation for sex workers, says the workers' rights need to be recognised and protected.
"With thousands of sex workers, the industry brings in a significant amount of income to Thailand and sex workers should be protected under labour laws rather than punished under prostitution laws."
"The sex industry generates massive income for the country, but there is no mechanism to protect sex workers."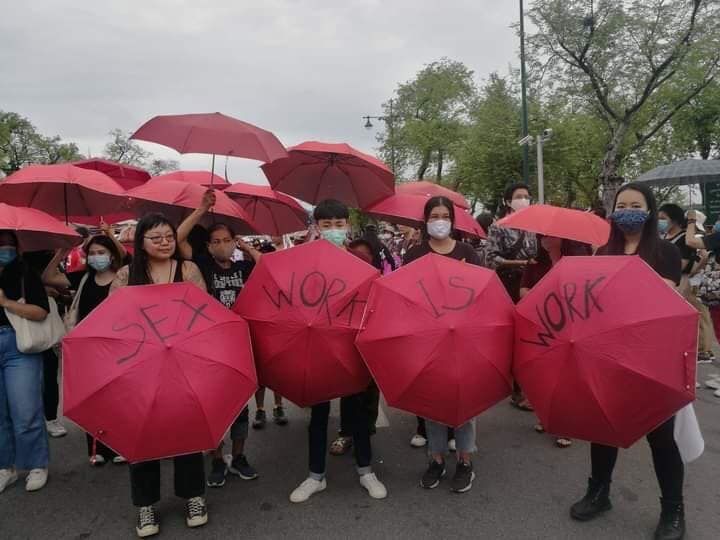 PHOTO: Empower Today
On their Facebook page, Empower Today call for urgent changes to Thailand's Prostitution Act.
"The police intimidating and arresting students are the same police who harass and arrest us. The police cells they are held in are the same cells we are held in. Empower stands with all those demanding an end to oppression. It must include the end of the oppressive Prostitution Act."
The government is already working on amending the country's prostitution laws, according to a spokesperson from the women's affairs department at Thailand's Ministry of Social Development and Human Security. The spokesperson says public hearings would start next year, but did not say what the proposed amendments would be.
"We are aware of complaints regarding rights violations of sex workers due to this law… and we are not neglecting their suggestions to repeal the law."
Thailand has had a long history of officially shunning the country's sex industry, some officials even going so far in the past to say that "it does not exist" in Thailand. But unofficially there is a huge underground cash economy which thrives in Thailand's popular red light hot spots. Read more HERE.
SOURCE: Bangkok Post
Catch up with the latest daily "Thailand News Today" here on The Thaiger.
Keep in contact with The Thaiger by following our
Facebook page
.
Never miss out on future posts by
following The Thaiger
.