Doctors advise good hygiene as the best protection against coronavirus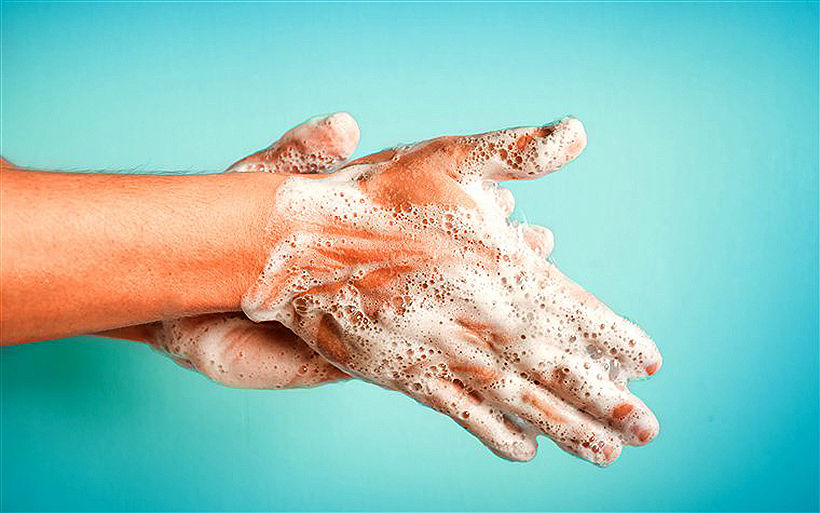 "China's healthcare system and disease outbreak control capabilities have improved dramatically since 2003 and I believe they will contain the outbreak."
As the coronavirus outbreak in Hubei, central China evolves, and as it continues to spread outside China's borders, health practitioners and medical authorities are advising people to protect themselves by maintaining simple, practical hygiene practices such as washing your hands often. An advisory from medical chain Raffles Medical in Singapore, which recommends washing your hands frequently, says human coronaviruses (and flu) are most commonly spread from an infected person to others through…
• the air by coughing and sneezing
• close personal contact, such as touching or shaking hands
• touching your mouth, nose, or eyes after touching an object or surface with the virus on it, before washing one's hands
Although vaccination against the seasonal influenza does not guarantee protection, Raffles Medical says people should still get vaccinated, especially if they are planning to travel.
"This will prevent you from contracting influenza symptoms and signs that may mislead screening authorities at temperature checkpoints, and result in unnecessary anxiety and delays to your travel."
Dr Edwin Chng, medical director of Singapore's Parkway Shenton, recommends travellers should avoid contact with live animals and consumption of raw or undercooked meats and avoid close contact with people who are unwell or showing symptoms of illness. However, infectious disease experts say there was no need to be unduly worried as Singapore is better prepared to handle an outbreak today. Professor Paul Tambyah, from the department of medicine at the NUS Yong Loo Lin School of Medicine, says the coronavirus outbreak in Wuhan could be like the H1N1 outbreak in 2009, which quickly spread all over the world.
Fortunately, the outbreak was less severe than feared, he said. But in any case, Singapore is even better prepared than in 2009 in terms of testing, equipment and resources.
"I think that we should be concerned but there are plenty of measures in place to detect cases, isolate and treat them appropriately in Singapore as well as in the other countries in the region."
"Ensure good hand hygiene, stay away from live animal markets, seek medical attention from your GP if you are not feeling well and are still not better after three, four days."
"China's healthcare system and disease outbreak control capabilities have also improved dramatically since 2003 and I believe they will contain the outbreak."
Meanwhile the use of face masks as a preventative measure for uninfected patients remains of doubtful use in general public. Read more HERE.
Keep in contact with The Thaiger by following our
Facebook page
.


Find more SE Asian News courtesy of The Thaiger.

Broke? Find employment in Southeast Asia with JobCute Thailand and SmartJob Indonesia. Rich? Invest in real estate across Asia with FazWaz Property Group or get out on a yacht anywhere with Boatcrowd. Even book medical procedures worldwide with MyMediTravel, all powered by DB Ventures.

Read more headlines, reports & breaking news in Thailand. Or catch up on your Thailand news.

Singapore megachurch suspends services, goes online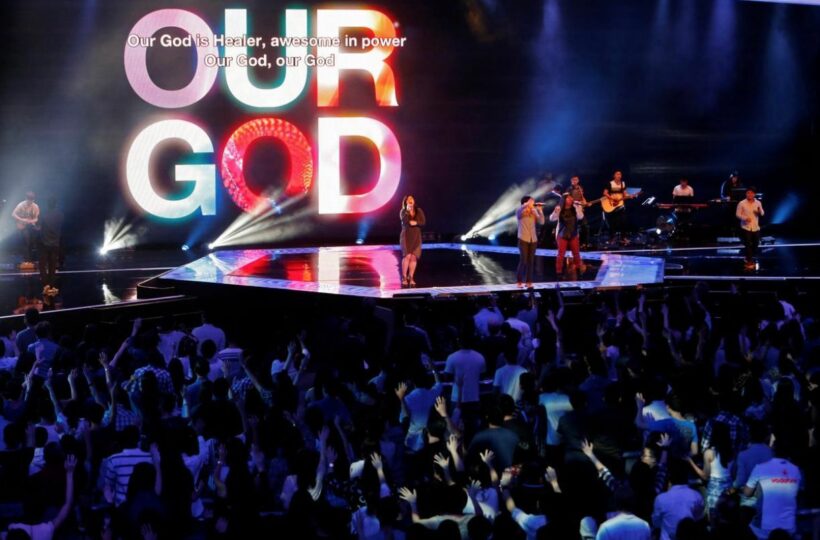 Facing a burgeoning crisis in the southeast Asian island-state, Singapore's biggest megachurch, with a congregation of 16,000, will stop holding services this weekend due to the rising number of coronavirus cases and instead broadcast its lively, gospel-style message online. City Harvest Church is one of the most profitable churches in Asia, but has been embroiled in a corruption scandal in recent years.
The decision comes after Singapore yesterday reported its biggest jump in coronavirus cases to date: up eight cases to a total of 58, with several clusters linked to church gatherings. A Facebook video from the church gave worshippers the message, even calling the virus by its scientific name:
"The leadership has been deliberating over what is the wisest and most responsible thing to do for our church in view of the increasing number of cases of COVID-19 in this past week. This is a temporary measure. We look forward to the day when the situation stabilises and we can all come back together for service again."
Other religious groups are also cancelling activities across the multi-faith island nation, and the government has advised businesses to defer or cancel all non-essential large-scale events.
Authorities are trying to calm unease after they raised the virus alert level last week and triggered panic-buying of staples like rice and toilet paper.
The outbreak has revived memories of SARS pandemic in 2002-03 which killed more than 30 people in Singapore and nearly 800 worldwide.
SOURCE: Reuters
Keep in contact with The Thaiger by following our
Facebook page
.
Coronavirus UPDATE: 107 dead, more cases in Singapore and 1 in Cambodia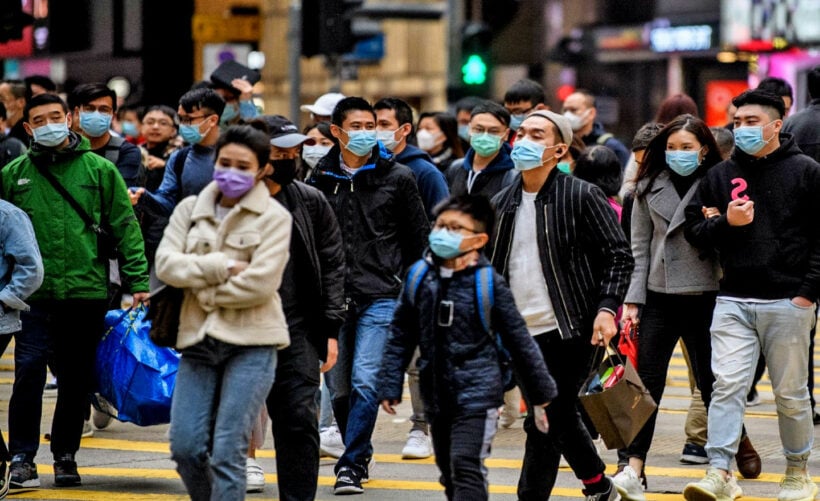 The death toll in China from the respiratory illness called the Wuhan Coronavirus or the Novel Coronavirus, has now reached 106, according to Channel News Asia. There are no deaths reported outside China and the vast majority of deaths are in the province of Hubei (76) where Wuhan is the capital.
The number of total confirmed cases has risen to 4,515 as of January 27. The numbers from the National Health Commission in a statement, up from 2,835 reported on January 26.
Chinese authorities have postponed the start of the spring semester for schools and universities across the country, stretching the end of the Chinese New Year holiday three additional days, from this Thursday to the following Sunday.
Meanwhile, the Philippines' Bureau of Immigration has taken decisive action and will temporarily stop issuing tourist visas on arrival to Chinese nationals "to help ensure the country remained free of the new coronavirus".
Comparison between SARS and Coronavirus HERE.
A statement from the Chinese education ministry says teaching institutions around the country would reopen on a case-by-case basis. School administrators had been instructed to, as a precaution, "require students not to go out, not to gather, and not to hold or participate in centralised activities".
The virus, which first emerged in the Chinese city of Wuhan, has since been identified in more than a dozen other countries, including the first confirmed patients in Canada and Sri Lanka. No deaths, connected to the virus, have been confirmed outside China.
China last week locked down up to 15 cities in central China's Hubei province – the biggest quarantine operation on record. City authorities are racing to build two new hospitals specifically to isolate new cases and treat virus patients.
The World Health Organisation confirmed yesterday that it "remained unclear" if the coronavirus is contagious during its incubation period, before symptoms appear. It hasn't confirmed assertions made by Chinese authorities over the weekend that people who are infected could spread the disease before they showed any outward symptoms of fever.
Current situation
• The youngest confirmed case is a 9 month old girl in the Chinese capital.
• A fifth case of the coronavirus is confirmed in Singapore, according to the Ministry of Health. The confirmed case is a 56 year old Chinese female from Wuhan who arrived in Singapore with her family on January 18.
• Cambodian authorities have confirmed the first case of coronavirus yesterday. The patient is a Chinese man who arrived with his family from Wuhan to Sihanoukville, on the Gulf of Thailand, in early January. Thailand is conducting checks on all people crossing over the land border from Cambodia into Thailand.
• Thailand and Hong Kong have now both reported eight confirmed cases of coronavirus infection. The US, Taiwan, Australia and Macau have five. Singapore, Japan, South Korea and Malaysia have four. France has three; Canada and Vietnam have two. Nepal and Cambodia each have one case.
• The lockdown, affecting 56 million people, principally in Hubei cities and other strategic locations, could actually be making the situation worse, according to some medical experts. They say the lockdowns slow the movement of critical medical supplies and also make the lockdown cities a hotbed of panic.
• Stocks have tumbled and oil prices fallen over the past 24 hours as the spread of coronavirus spooks investors around the world. China's yuan has also fallen in value, while investors continued their move into safe havens like gold. China's A-shares, the mainland share markets in Shanghai and Shenzhen, is down by more than 5% yesterday.
• In the US, at least 110 people are being tested for coronavirus. Three University of Washington students, recently returned from Wuhan, China, have become sick and are being tested for the virus, but officials claim they are not confirmed cases. The three have been isolated and treated in their dorms and not hospitalised.
The Mayor of Wuhan
Wuhan's leading Communist Party officials have offered to step down amid the growing criticism that the local authorities' response was too slow. Mayor Zhou Xianwang says that he and Ma Guoqiang, the city's Communist party secretary, will take responsibility for the crisis and resign to "appease public indignation."
The mayor says the ban on travel is "unprecedented in human history". The ban was enacted last week and effectively cut off the city of 11 million people. Medical workers in the city continue to accuse the Wuhan civil government of reacting too slowly to the crisis. Residents are using social media to complain about the ban on travel that is making it difficult to get food and health care into the city.
Yesterday, Wuhan shops remained mostly closed. But supermarkets, fresh produce markets and shops, and pharmacies, remained open. Many pharmacies report that they have run out of protective masks and hand disinfectant.
Wuhan's streets remain mostly free of cars. Many residents walked or rode bicycles to do their shopping.
Read our comparison between the SARS virus outbreak, nearly 20 years ago, and the novel coronavirus HERE.
SOURCES: Forbes | Channel News Asia | New York Times | Science Today
Keep in contact with The Thaiger by following our
Facebook page
.
The Chinese sneezed and south-east asian tourism caught cold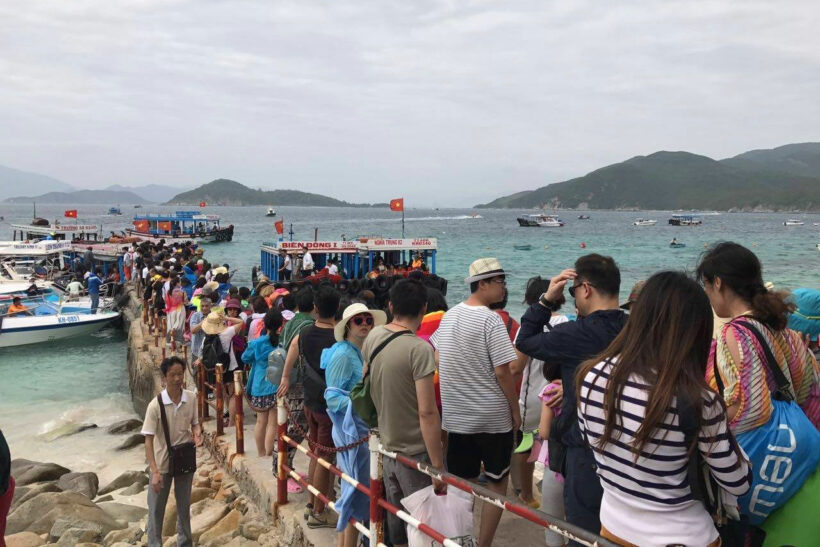 PHOTO: asia.nikkei.com
Things have gone a bit quiet on the tourist front. Thai authorities and people affected by the downturn are wringing their hands as the rise and rise of tourism in the Land of Smiles has seen it first sustained reversal in fortunes for two decades.
But it's not just in Thailand. It's not as if the tourists are suddenly going somewhere else. According to industry analysts compiling information for Bloomberg, it's happening across Asia. It seems the domestic angst over China's economic challenges and weakening Yuan are causing rumbles across Southeast Asia's vacation belt.
Where are the Chinese tourists?!
Rising incomes over the past decade fuelled the travel intentions of middle class Chinese. Suddenly they were the world's largest outbound travel market in the world. The total number of outbound trips from China more than doubled from 57 million in 2010 to 131 million trips in 2017.
When China sneezes the rest of Asia catches cold
The Chinese outbound travel boom over the past 5-10 years that stoked a huge uptick in tourist numbers across Southeast Asia, is now in reverse gear, according to Bloomberg. This decline of travellers from the largest source market in the world has become a painful lesson for south east nations such as Thailand and Indonesia that became overly dependent on Asia's top economy.
Kampon Adireksombat, Bangkok-based head of economic and financial market research at Siam Commercial Bank says that the slump in Chinese arrivals and spending is being felt throughout the region.
"There's always a concentration risk when relying on one market, and many countries may not be able to find a replacement for growth fast enough."
The slump is expected to drag into 2020 if the ongoing China-US trade war continues to weigh down the Chinese economy.
Mandarin-speaking tours, Chinese menus at restaurants, Chinese-signed tour buses and special Chinese immigration queues mushroomed from Danang to Yogyakarta, Phuket to Ho Chi Minh City. The travellers thronged to South east Asia tourist hotspots, lured by their proximity and exotic cultures.
The tour operators, developers, hotels and retailers responded and leapt into action. The demand was sudden and everyone wanted to make sure they could get their slice of the Chinese pie.
The slowdown of outbound tourists now threatens the south-east Asian tourism industry – the investors, the staff, the owners, the people that have bought tour boats, the businesses that have built new theme parks – in some cases the fall-out will be catastrophic. For those that bet too heavily on the Chinese tourism racehorse, the losses will be dramatic.
In many of the countries that saw a big rise in tourist numbers out of China over the past decade, the result is a big oversupply of hotel rooms, particularly in Indonesia, Thailand and Vietnam.
Companies and local governments doubled down and poured millions of dollars into expanding resorts, hotels, infrastructure and travel facilities. In Thailand airport expansion became a constant hassle for travellers in the last decade.
Thailand's Central Plaza Hotel Group reported a softening of its hotel business in Q2 2019 due to softening Chinese demand. Occupancy in its Thai properties dropped 7% in the quarter, and the Bangkok-based operator has 2,040 rooms in the pipeline ready to add to its existing portfolio of 6,678 rooms.
They're just one of the larger hotel groups that have added rooms that will now remain quiet. But some of the development is now completed or almost completed, being rubber stamped before the downturn started.
Bangkok is also expecting a new Ritz Carlton in 2023 as part of a $3.9 billion development, while Hilton will manage two hotels due for 2022 opening. On Phuket, a favorite for beachfront weddings and scuba diving, there will be 18% more hotel rooms by 2024, according to consultancy C9 Hotelworks.
In the past two decades the annual growth in tourists coming to Thailand has averaged 7-12%, year in year out. Now international arrivals in Thailand have grown only 2% this year, not a catastrophe but certainly a downturn.
And the growth hasn't been restricted to Thailand. In Singapore, casino operators Las Vegas Sands and Genting Singapore announced a US$9 billion expansion of their resorts earlier this year on the back of the success of Hollywood film "Crazy Rich Asians."
Marriott International has 140 hotels in the pipeline across the region, with plans to more than triple its portfolio by 2023 in the Philippines. Chinese travellers became the biggest group of visitors to Malaysia, adding US$403.7 billion to the Malaysian GDP in 2019.
These large developers have bet on the slump being short-term and that the tourists will eventually come back when the sentiment in the world economy returns to 'growth'.
In Thailand and the Philippines, tourism grew to account for over 20% of their GDP, twice the global average, and perhaps an unhealthy reliance on the fickly tourist dollar.
But after every boom, follows a downturn. At this stage there has been no 'bust' as the drop in Chinese tourists across the region is being replaced by new and emerging tourism feeder markets. But south-east Asia's countries are now trying to diversify their outreach efforts to reduce their dependence on one or two key markets.
Thailand waived visa fees for Indian tourists earlier this year and airline and hotel operators are trying to boost connections between the two countries. There are new airlines in the pipeline ready to add flights.
Vietnam, where Chinese tourists accounted for a third of 15 million foreign visitors last year, is setting up tourism promotion offices in the UK and Australia, while direct flights between India and Vietnam are being planned.
But, so far, the replacement of other markets has not overcome the hole left by the Chinese. Well, not yet anyway.
The other caveat on all this doom and gloom, and a warning to the doomsayers who think that tourism in countries like Thailand is 'over'… the trade war WILL be over at some stage, the Thai baht will drop against other currencies, changes will be made in reaction to the drop in numbers. Phuket's beaches will still be there, Da Nang will still have lovely weather and Angkor Wat will not be going anywhere.
After every sunset is another sunrise.
SOURCE: Bloomberg
Keep in contact with The Thaiger by following our
Facebook page
.