Controlled use of kratom and marijuana to be decriminalised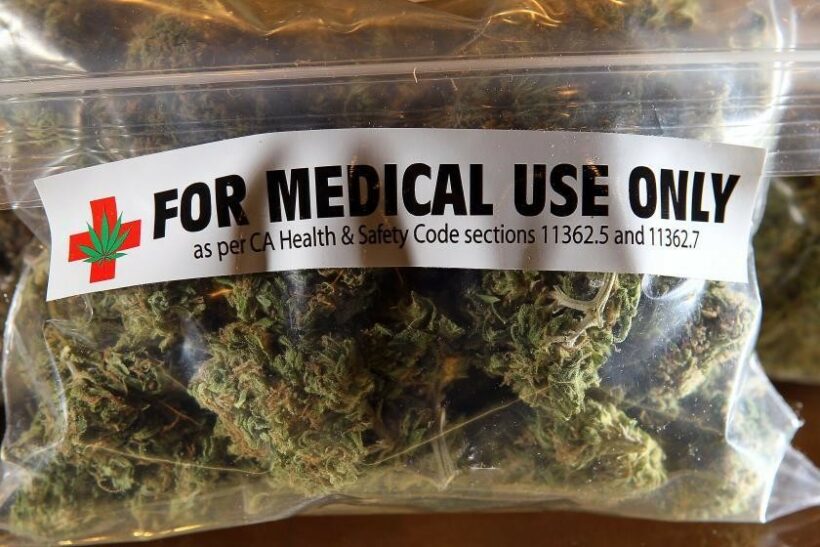 By Pratch Rujivanarom
There may be a time in the near future where local police aren't required to chase around and arrest people using kratom and marijuana, in some situation and in small quantities. Decriminalisation has worked in some countries where it is followed by solid public education. How will Thailand handle decriminalisation of these drugs?
New narcotics laws to decriminalise drug users and legalise the controlled use of kratom and marijuana passed first reading at the National Legislative Assembly (NLA) on Thursday.
The NLA passed by a landslide vote the three narcotics control policy bills, which are an effort by authorities to reform official drug policies and tackle the problem of overcrowded prisons.
Academics praised the new laws as heading in the right direction for drug reform, but cautioned that there remained the need for clear regulations to help prevent drug abuse and segregate drug users from drug dealers.
Deputy Prime Minister ACM Prachin Chantong said that the three bills will later be merged into a single law regulating various aspects of drug issues. The final bill will aim to legalise a limited use of narcotics for medical, science and industrial purposes, while enhancing the rehabilitation of drug users and limiting the spread of drug abuse in society.
Prachin said that in parallel with the new laws, a committee will be set up under the Office of Narcotics Control Board (ONCB) responsible for drafting rules and measures governing the use of narcotic drugs. As well, the ONCB will be required by the new laws to announce the legal use of kratom in specific areas and under certain terms and conditions.
Under the new narcotics law, kratom and marijuana will not be labelled a narcotic drugs with attendant punishments for use. Use of the two plant-based drugs would remain controlled and regulated by Public Health Ministry and ONCB, he said.
Prachin also said a committee would be created to revise enforcement procedures for narcotic drug offences. There will be a shift from punishing drug users to instead treating drug use as a medical issue, with users sent to hospitals for rehabilitation. The shift is expected to help solve the problem of overflowing prisons.
According to the Thailand Institute of Justice, the country now has 343,657 people jailed, the highest number in Asean, and sixth highest globally. Over 70 per cent of prisoners in Thailand are there for drug offences.
Prapapun Chucharoen, expert on narcotic drugs at the Asean Institute for Health Development at Mahidol University, said the authorities' change of policies governing use of kratom and marijuana is a step in the right direction. The plants have many medical and scientific benefits, she said, but clear control measures need to be in place to prevent abuse.
Prapapun said kratom has no serious harm on human health if used properly, but she has found that many youths abused kratom by mixing it with other substances to create dangerous narcotic cocktails. Authorities must ensure there are clear rules to restrict the improper use of the plants.
"I also agree with the decriminalisation for drug users, as from a medical point of view they are patients with brain and behavioural disorders. But the officers will have to make sure that we have a good system in place to separate drug users from drug dealers, or we will not be able to stop the spread of drugs in our society," she said.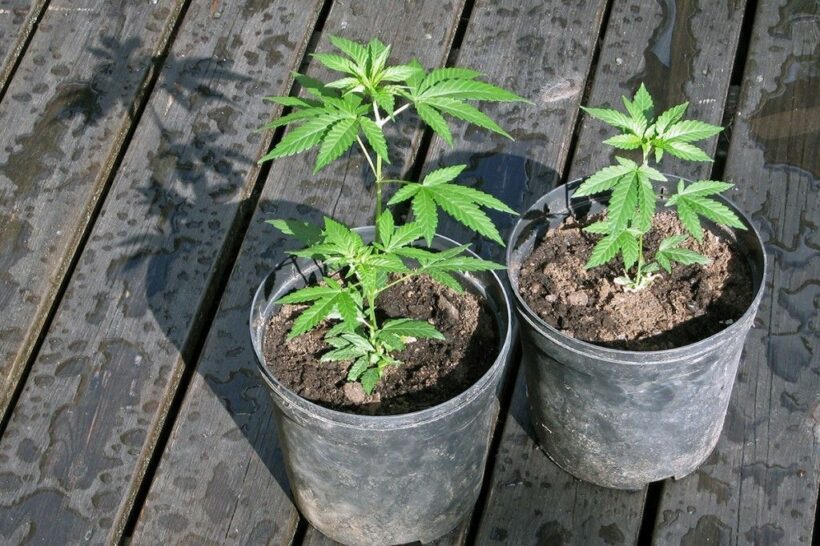 SOURCE: The Nation
Keep in contact with The Thaiger by following our
Facebook page
.
21% of Thai teenagers are gambling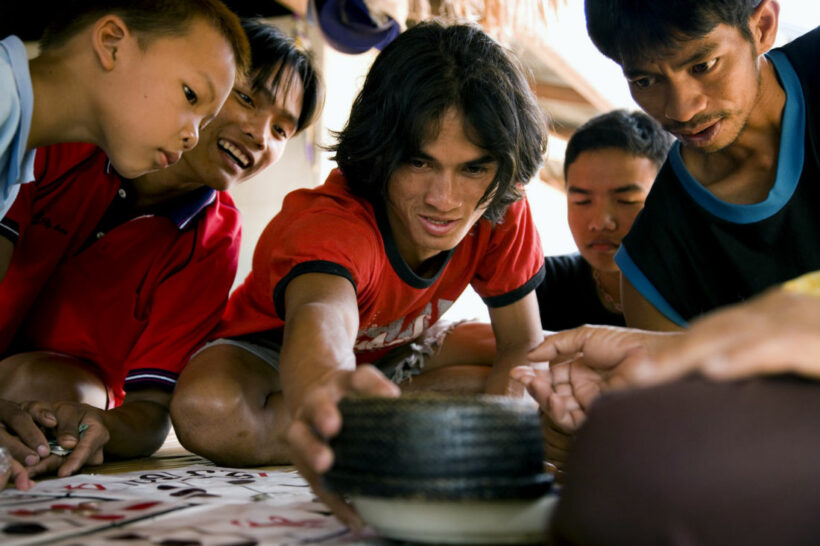 PHOTO: Gambling, local style, Rai Et, north-east Thailand – Pinterest
Early in October the Thai Health Promotion Foundation met to discuss the gambling situation in Thailand in 2019. Also present were the Centre for Gambling Studies, Stop Gambling Foundation and related groups.
The meeting was set up after a report revealed that more than half (57%) of the Thai population, or 30.42 million people, gamble. The director-general of the Centre for Gambling Studies at Chulalongkorn University shared the report, which was based on data from a survey of 44,050 people across 77 provinces.
The figure is an increase of 1.49 million people from 2017. While most Thai gamblers are of working age, 2.4% of the total were aged between 15-18 years. This means that 21% of that age group are gambling.
According to California's Council on Problem Gambling, youth, like everyone else, gamble for many reasons, including entertainment; socialisation; competition; loneliness, and boredom; to get rich quick; to impress others; be the centre of attention; make new friends, and because winning provides an instant, temporary boost of confidence.
"The California Council on Problem Gambling lists depression as one reason youth turn to gambling, noting that depression can just as easily be an effect as a cause. This is especially important to note in a country like Thailand."
In an article in The ASEAN Post, it was noted that in December 2017, Thailand's Department of Mental Health (DMH) reported that an estimated one million teenagers are believed to suffer from depression, many of whom go untreated, with two million more are at risk, making upward of three million among a population of eight million teens then.
The DMH said that stress and anxiety may affect a student's ability to concentrate and perform well at school, and they may show several warning signs, such as lack of attention, loss of interest in daily activities, lethargy, sadness, and sleeping issues.
"It is clear from studies that depression and gambling go hand-in-hand: the unfortunate case in Thailand is that it is affecting children too."
SOURCE: The ASEAN Post
Keep in contact with The Thaiger by following our
Facebook page
.
New controls on three toxic agri-chemicals take effect on October 20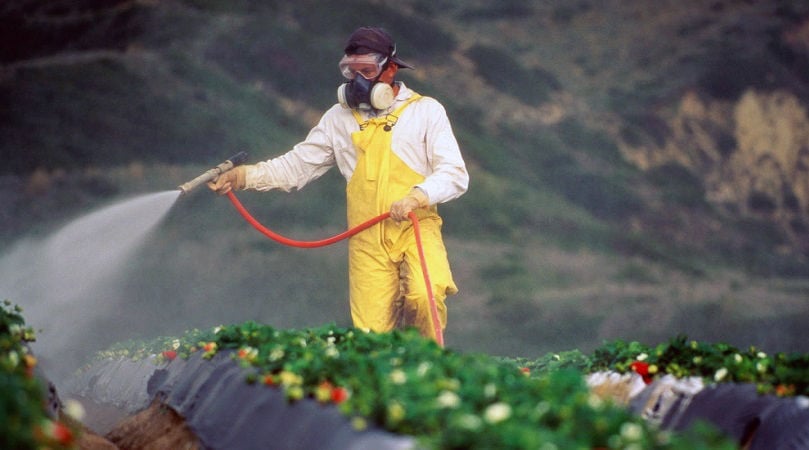 A number of ministers and officials are vowing to continue pushing for a ban on three controversial agri-chemicals – Paraquat, Glyphosate and Chlorpyrifos – all still widely used in Thai agriculture.
Meanwhile, strict measures on using the three chemicals, announced on April 5 and set take effect on October 20, have brought cheers from consumers and NGOs but protests from some farmers, who claim they still need to use the such chemicals.
When the new measures come into effect, farmers will have to provide certification that they have been trained on how to properly use the pesticides and herbicides, the crops they will be used on, and the area – all to calculate the amount of chemicals to be purchased. The person spraying the pesticides must be licenced, and shops may sell to registered and only tested farmers only. Manufacturers, importers and exporters must inform officials about production, import or export processes, and the purpose of possession.
The director-general of Agriculture Agency said farmers who still needed to use the three chemicals could apply for the training course with the government agency at any time.
Meanwhile, the president of the Agribusiness Association of Thai People reported that that in 2018, the country imported 170,000 tonnes of agricultural substances worth 3.62 billion baht – a decrease from 2017 imports of 198,000 tonnes.
SOURCE: The Nation
Keep in contact with The Thaiger by following our
Facebook page
.
Thais commemorate the passing of beloved King Bhumibol Adulyadej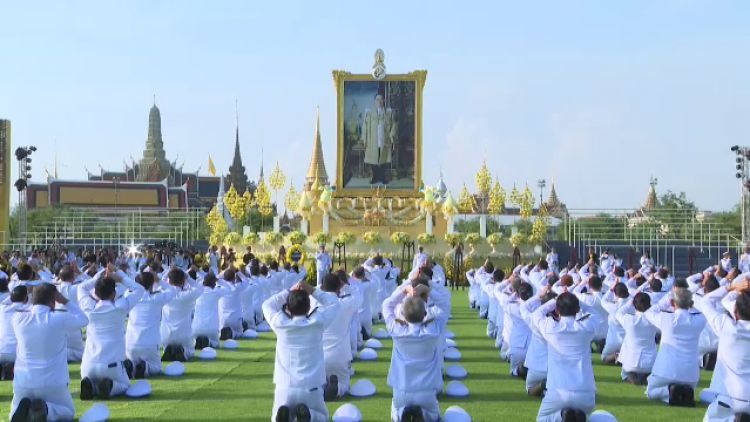 Thousands across the Kingdom, many wearing yellow, attended religious ceremonies and activities yesterday to commemorate the passing of the beloved late King Bhumibol Adulyadej. His Majesty died on October 13, 2016
In Bangkok, a large crowd offered alms to hundreds of monks and novices as PM Prayut Chan-o-cha led ministers, military leaders and officials in paying homage to the late King and placing wreaths in front of a huge portrait of the late monarch.
Similar activities were held at provincial halls throughout the country, and a candlelit ceremony, led by the Prime Minister, was held at Sanam Luang in Bangkok.
In Hua Hin, some 500 people, mostly dressed in yellow, the colour of the late King, joined a charity walk and run on the Phetkasem highway in the morning. In the north-east province of Yasothon, Thanisorn Chittama placed rice crops in his 1 hectare rice field to form an image of the late King, with wording related to the King's philosophy of sustainable economy.
SOURCE: thaipbsworld.com
Keep in contact with The Thaiger by following our
Facebook page
.