Border districts screening cars for smuggling illegal migrants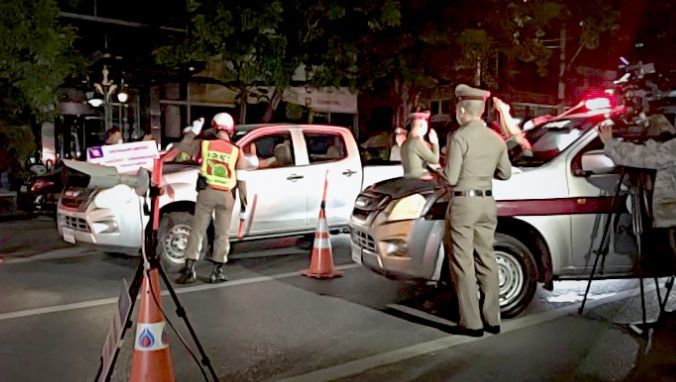 Security officers in Thailand's 3 border districts are under strict orders to screen all cars at security checkpoints for illegal migrant smuggling. The orders come after the arrests of 3 Thais who allegedly smuggled illegal migrants into the country using their own cars, with all cases being linked to each other.
The smugglers tried to escape being detected by authorities as they used their own cars instead of the typical trucks that have historically alarmed police. One of the 3 drivers arrested was 44 year old Sasiphen Sillapachai, the wife of a tambon administration organisation official in Sangkhla Buri. 38 year old Prawit Kaewdam and 40 year old Atchara Chinsoranan were the others arrested.
Sasiphen was driving a car carrying 4 migrants when she was stopped in Thong Pha Phum on Friday. Prawit and Atchara were caught at a checkpoint in Sangkhla Buri on the same day following a search of their 2 Toyota Fortuner vehicles, one with 2 illegal migrant workers and the other with 1. All of the suspects confessed to being paid 14,000 baht each to smuggle the migrant workers.
The order applies to checkpoints in Sangkhla Buri, Thong Pha Phum and Sai Yok districts, and is focusing in particularly on the Ban Namkerk and Rantee bridge checkpoints in Sangkhla Buri.
Such smuggling of illegal migrant workers from Myanmar, where nearly 140,000 Covid-19 cases have been reported, has been blamed for setting off a 2nd wave of infections in Thailand, which has seen infections more than triple over the past five weeks since the pandemic began last year.
Smuggling gangs in Kanchanaburi and other border provinces have been aided by corrupt police, local officials and military officials who look the other way. But the Covid pandemic has forced the government of PM Prayut Chan-o-cha to admit that the country has a serious problem that must be addressed.
SOURCE: Bangkok Post
Keep in contact with The Thaiger by following our Facebook page.
Never miss out on future posts by following The Thaiger.
Local Thai politician arrested after allegedly firing shots at a pub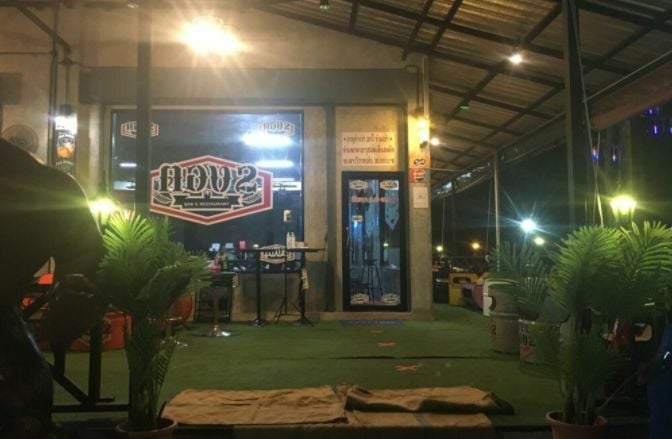 A local politician allegedly shot 4 people at a pub in Nakhon Phanom. Witnesses told the Bangkok Post that the man started firing shots at throughout the pub because he was drunk and unhappy with the table service. Police arrested 58 year old Paisal Saengnarai, who is a kamnan, the governing official of a tambon or sub district.
Witnesses say the kamnan of tambon Na-ngua at the pub drinking with friends when he got unhappy with the waiter. He then walked out to his car, drove to the front of the pub, grabbed his 9mm CZ pistol and started firing random shots in the pub, witnesses said, according to the Bangkok Post.
8 to 9 shots were fired, hitting 4 customers at the pub. They were rushed to Ban Phaeng Hospital. Paisal was arrested on a firearms charge.
SOURCE: Bangkok Post
Keep in contact with The Thaiger by following our Facebook page.
Never miss out on future posts by following The Thaiger.
Funeral shooting adds to Thailand's trend of politically-motivated violence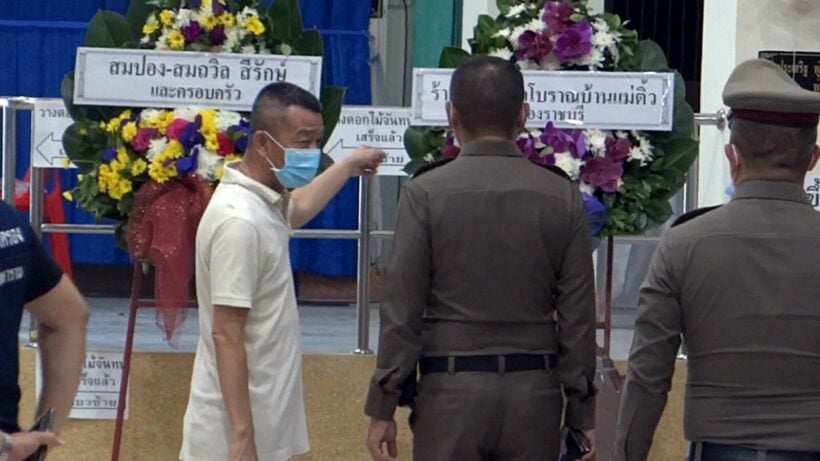 Last week, a mayoral candidate was shot and killed and 6 others were wounded, including 3 people who were running in local elections and a local kamnan, a government official of a tambon, or sub district. Police say they believe the shooting was politically motivated. Violence related to local politics has been a trend in Thailand over the past few decades.
The gunman, who police suspect is Wanchart Niamraksa, a member of the local provincial administration organisation, opened fire at a temple in Ratchaburi, a province west of Bangkok near the Myanmar border. Witnesses say the gunman fired shots from behind a Buddha image, shooting Yingpan Kanket, the kamnan of tambon Don Sai, was lighting candles and incense sticks to start the funeral. Yingpan is now in critical condition.
Varaporn Niamraksa, who was running for mayor in the March 28 municipal election, was shot and later died at the hospital. Wanchart's wife was Varaporn's main competitor in the mayoral election. He's also Varaporn's brother-in-law. Wanchart has since surrendered to police.
The gunman shot and wounded 5 others, including 3 who are all running for the municipal council of tambon Don Sai. Police say they plan to charge Wanchart with murder, attempted murder, illegally possessing firearms and ammunition and carrying them in public.
While the story was covered in Thai media, it wasn't a major headline, according to a Thai reporter. He says there's been a pattern of politically motivated violence in Thailand. Just this past January, police arrested a man for allegedly planning to kill a local election candidate in the southern province Nakhon Si Thammarat.
Local politics in Thailand were described as "bloody" after the passing of the 1997 Constitution, leading to what the media calls a "decade of decentralisation."
More than 362 local politicians were murdered between 2000 and 2009, according to date reported by Thai media. There were around 100 other murder attempts on local politicians. Around 73% of the victims who were either killed or wounded were sub district administration organisation representatives. Most were shot.
The majority of cases were in Narathiwat, Pattani, Yala and Songkhla, province's in Thailand's deep south near the Malaysian border, plagued with violence for decades due to the religious separatist insurgency.
In recent years, there's also been a number of reports involving violence among local politicians in Thailand. In 2019, an MP for the Isaan province Khon Kaen was sentenced to death for hiring 2 former police officers to kill the assistant chief of the Khon Kaen provincial administration.
SOURCES: Kyoto Review | Bangkok Post| Chiang Rai Times| Post Today
Keep in contact with The Thaiger by following our Facebook page.
Never miss out on future posts by following The Thaiger.
2 Phuket Town nightclubs shut down after allegedly violating multiple laws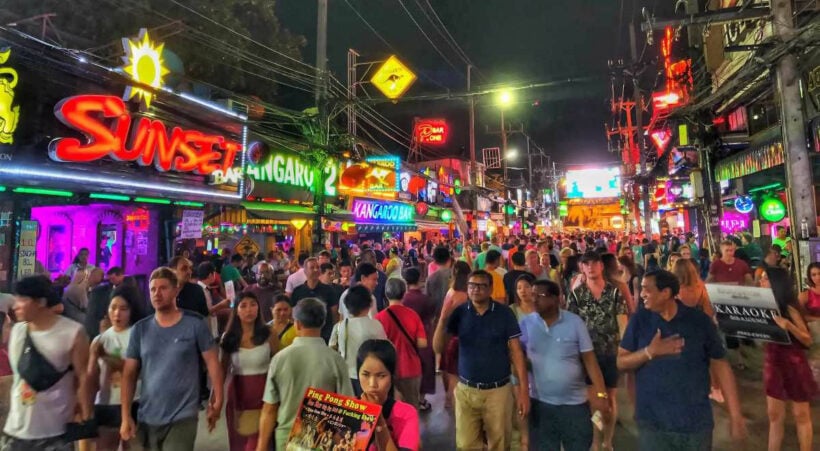 2 Phuket Town nightclubs are shutting down after allegedly violating multiple laws. The Maldives and H20 on Lim Sui Ju Road, on the south end of Phuket Town were ordered by the Phuket Governor to close immediately, with the Maldives being ordered to close for 5 years.
The order comes after the Phuket City Police inspected the Maldives club, arresting the manager for operating an entertainment venue without a permit, allowing people under 20 years old to work or "use services in the venue," and for selling alcohol without a permit.
Governor Narong cited his authority under Section 4 of NCPO order 22/2558 to order the Maldives nightclub to be closed for 5 years, from March 5, 2021 to March 4, 2026.
The order also prohibits the operators from opening any other entertainment venues during the same period. The H20 nightclub was ordered to close by a provincial order after Phuket City Police say they inspected the venue and charged the operator for selling or providing shisha, or baraku, without permission.
The owner was also accused of operating an entertainment venue without a permit and violating the provincial order for enforcing Covid-19 safety measures. But it is unknown what penalties were handed down to the operator of the H20 nightclub, unlike the Maldives operator, who received a penalty.
Instead, the governor cited the Revolution Council announcement of 1959, to shut down the establishment for 30 days from March 5, 2021 to April 3, 2021. The orders noted that both operators of the clubs have the right to appeal the closures, having 15 days to file an appeal directly with the Phuket Governor.
Meanwhile, Phuket is set to open its doors to vaccinated, international tourists by October, pending the government's approval. The local government's initiative, named Phuket First October, proposes vaccinating a majority of its population over 18 years of age in time for the high season.
The move would allow thousands of vaccinated Europeans to enter Thailand, while locals would be protected from the virus symptoms.
SOURCE: The Phuket News
Keep in contact with The Thaiger by following our Facebook page.
Never miss out on future posts by following The Thaiger.