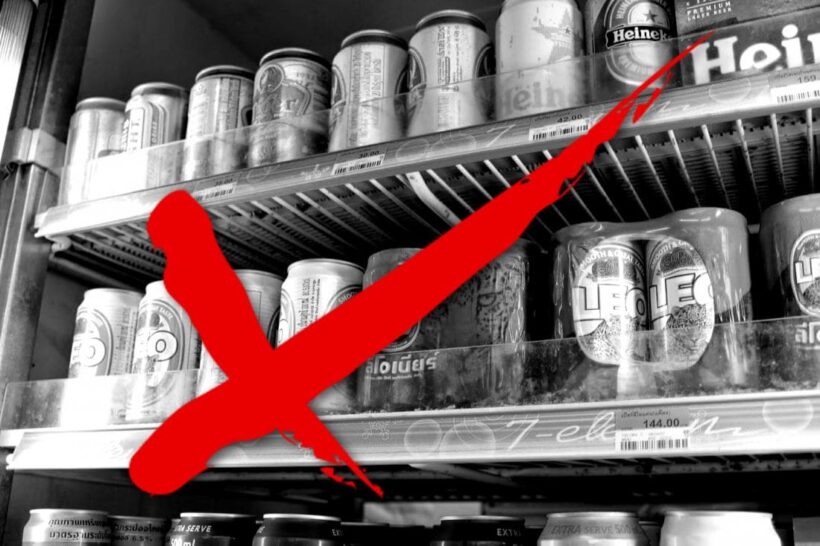 Alcohol sales will be strictly prohibited Wednesday, October 24. Today day marks the end of the Buddhist Lent.
Police say offenders will face a 10,000 baht fine and/or a six-month jail term.
"The ban on alcoholic sale applies to both shops and restaurants, retailing and wholesaling," the Royal Thai Police deputy spokesman Pol Colonel Krissana Pattanacharoen said on Tuesday.
He said police would strictly enforce the ban, which is imposed in line with an announcement of the Office of the PM and the Alcohol Control Act. According to the announcement, no alcoholic sale shall be allowed on religious days.
Alcohol consumption is considered a sin in Buddhist belief.
Awk Phansa marks the end of the three-month Buddhist Lent period and the traditional end of the rainy season. The final day of the Buddhist Lent period falls on the full-moon day of the eleventh lunar moon and is known in most parts of Thailand as Awk Phansa. According to Buddhist belief, the day commemorates when Buddha descended back to earth after spending three months in heaven where he had visited his mother.
According to Krissana, police plan to check on restaurants, karaoke parlours, and convenience stores based at petrol stations to ensure compliance with the rules.
Krissana also asked for tip-offs from the public.
"If you find anyone or any place violating the ban, please alert police by calling 191 or 1559. Our hotlines operate round the clock," he said.
STORY: The Nation