Alcohol sales banned October 24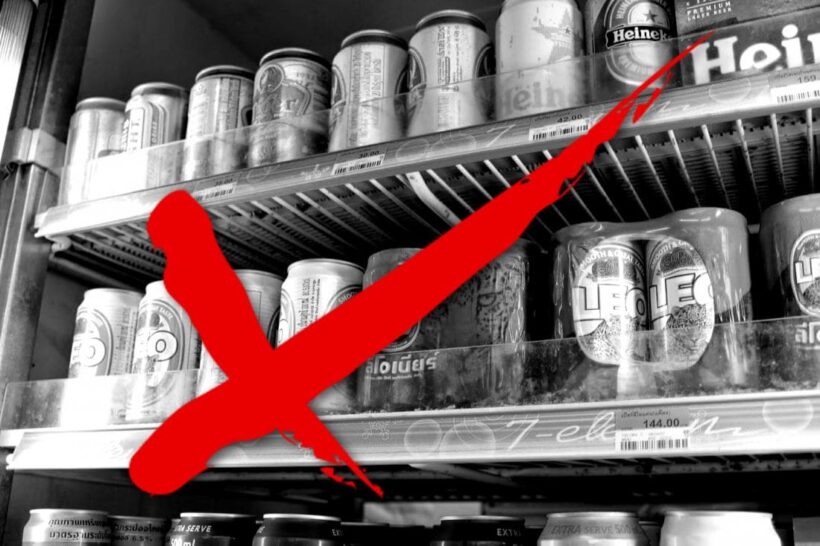 Alcohol sales will be strictly prohibited Wednesday, October 24. Today day marks the end of the Buddhist Lent.
Police say offenders will face a 10,000 baht fine and/or a six-month jail term.
"The ban on alcoholic sale applies to both shops and restaurants, retailing and wholesaling," the Royal Thai Police deputy spokesman Pol Colonel Krissana Pattanacharoen said on Tuesday.
He said police would strictly enforce the ban, which is imposed in line with an announcement of the Office of the PM and the Alcohol Control Act. According to the announcement, no alcoholic sale shall be allowed on religious days.
Alcohol consumption is considered a sin in Buddhist belief.
Awk Phansa marks the end of the three-month Buddhist Lent period and the traditional end of the rainy season. The final day of the Buddhist Lent period falls on the full-moon day of the eleventh lunar moon and is known in most parts of Thailand as Awk Phansa. According to Buddhist belief, the day commemorates when Buddha descended back to earth after spending three months in heaven where he had visited his mother.
According to Krissana, police plan to check on restaurants, karaoke parlours, and convenience stores based at petrol stations to ensure compliance with the rules.
Krissana also asked for tip-offs from the public.
"If you find anyone or any place violating the ban, please alert police by calling 191 or 1559. Our hotlines operate round the clock," he said.
STORY: The Nation
Keep in contact with The Thaiger by following our
Facebook page
.
Cyber minister wants Netflix-like Thai streaming platform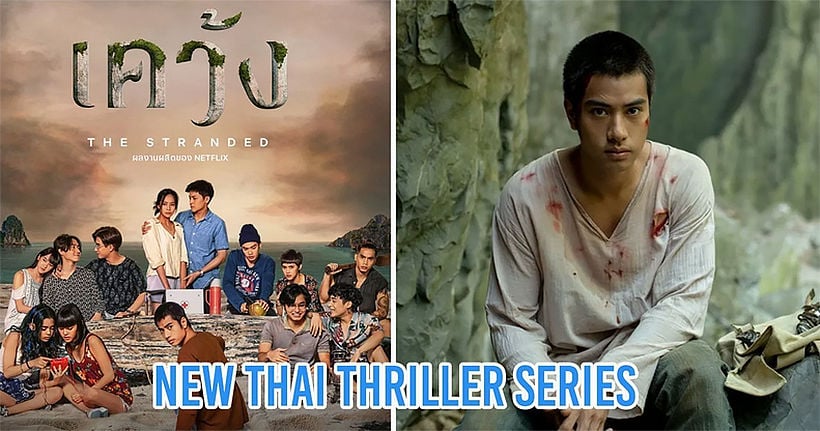 Thailand's minister of digital economy and society, aka. "cyber minister" says that Thailand should have its own streaming platform to bring in revenue and promote Thai movies and television overseas. Puttipong Punnakan remarked at a forum that creating a Netflix-like platform to stream and sell Thai films and series to foreign audiences would reel some sweet, sweet subscription revenue into the kingdom. He also says that the government would help support the promotion of the entertainment sector, following South Korea's highly successful lead.
"Why doesn't Thailand have a Thai social media or online services platform of our own? We're always using foreign ones, sending advertising revenue and online shopping revenue overseas."
"If Thailand can assemble some good content, then we can export it in the same way South Korea does. Team Thailand will consist of the private sector as well as the support of the government."
California-based streaming giant Netflix, hugely popular among middle-class Thais and expats alike, has a wide range of Thai movies and series, as well as Thai-language series which it produces. But whether a Thai version could actually succeed remains in doubt, as the Thai government isn't known for creating popular media, especially the current government.
During his junta years, PM Prayut Chan-o-cha's weekly program reached record lows in viewership. A government-sponsored film promoting "12 Values" expounded by Prayut was also ridiculed on social media. And do you remember his song "Bringing the Happiness Back to Thailand'? (below… but only you REALLY have to).
One Thai political party has even publicly denounced Netflix's billboard ads of its "Sex Education" show, much to the mockery of youths across the country.
SOURCE: Khaosod English
Keep in contact with The Thaiger by following our
Facebook page
.
Bangkok's legendary Scala cinema is closing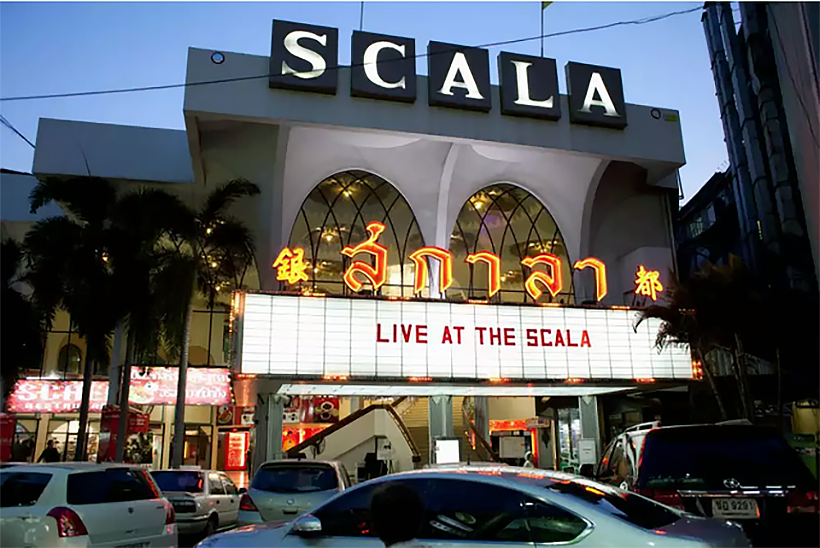 Bangkok's venerable Scala cinema announced yesterday that it will stop its movie showing operations and let other businesses rent the venue for their activities or special screenings until the end of 2020, when its land contract expires. Scala, located in Pathumwan district, is the last standalone movie theatre in Bangkok.
The 1,000 seat cinema was built in 1969 and named after Milan's Teatro alla Scala. It's owned by Apex Group, which used to operate 3 other standalone cinemas in Bangkok: Sala Chalermthai Theatre, which was demolished in 1989; Siam Theatre, which shut down in 2010 after being damaged in a fire, and Lido Multiplex, which closed down in 2018 when its contract expired.
Scala had earlier announced that it would close temporarily, from March 18 until May 31, in line with the Emergency Decree to prevent the spread of Covid-19. Among the businesses that were ordered shut were movie theatres, restaurants, massage parlours, fitness centres and others. The restriction was lifted for several businesses, including movie theatres, on June 1, but sadly the Scala is bringing down the curtain on half a century Bangkok's cinema history.
SOURCE: Nation Thailand
Keep in contact with The Thaiger by following our
Facebook page
.
Internet scam offers dodgy amulets for lottery wins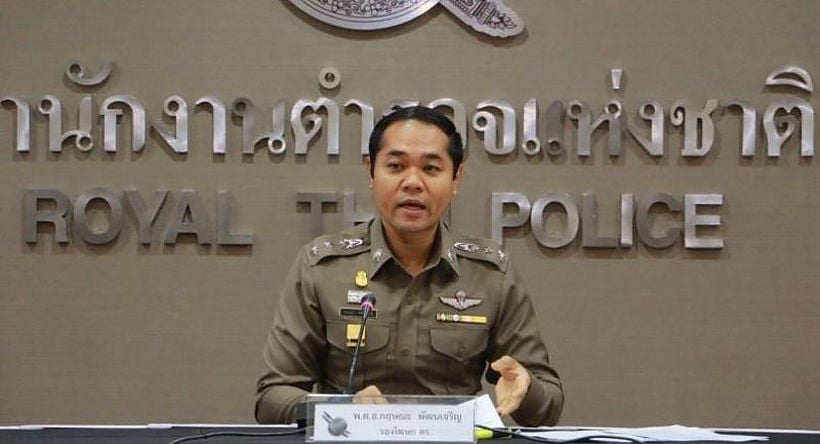 Police are warning of new internet scam offering lucky amulets to guarantee lottery success, claiming, falsely, that they've had helped celebrities win the lottery multiple times. The announcement from the deputy spokesman for the Royal Thai police yesterday.
"Investigation officers have looked into this matter and found a group of people who offered to buy lottery tickets after they had won the prizes in the latest drawing, so that they could take a picture and post on social media claiming it was won by celebrities. Such an act is a violation of the Computer-related Crime Act of 2007."
The Act says that those who key into a computer system distorted or forged information or data, in a manner likely to cause damage to another person or the public will be subject to imprisonment of up to 5 years and/or a fine of up to 100,000.
"Lottery is a game of chance with no way to guarantee success, therefore people should consider carefully before buying anything that claims to bring luck to the owner. If you were damaged by, or have information regarding this kind of internet scam, please contact Police Cyber Taskforce hotline at 1599, 1155 or 191."
Amulet scams have been a popular inhabitant of the top ten local scams for Thais. THIS is from a temple in Phuket that was ripping off Chinese tourists selling off cheap plastic amulets for exorbitant prices with promises of 'lucky' or 'magic' powers.
SOURCE: Nation Thailand
Keep in contact with The Thaiger by following our
Facebook page
.