Air quality for Thailand – January 28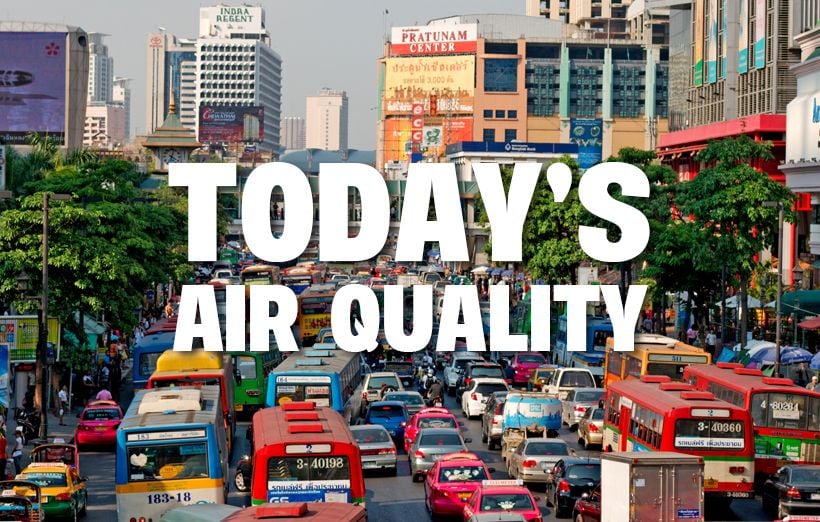 Central Thailand
Everyone may begin to experience health effects; members of sensitive groups may experience more serious health effects


Northern Thailand
Members of sensitive groups may experience health effects. The general public is not likely to be affected.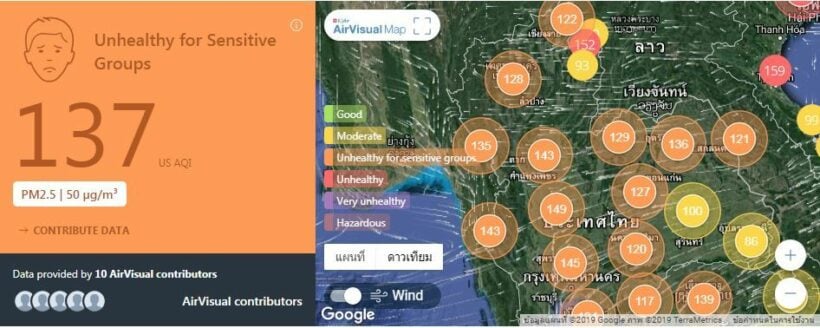 Southern Thailand
Air quality is acceptable; however, for some pollutants there may be a moderate health concern for a very small number of people who are unusually sensitive to air pollution.




Read more headlines, reports & breaking news in Thailand. Or catch up on your Thailand news.
"I'm sorry" – Premchai granted bail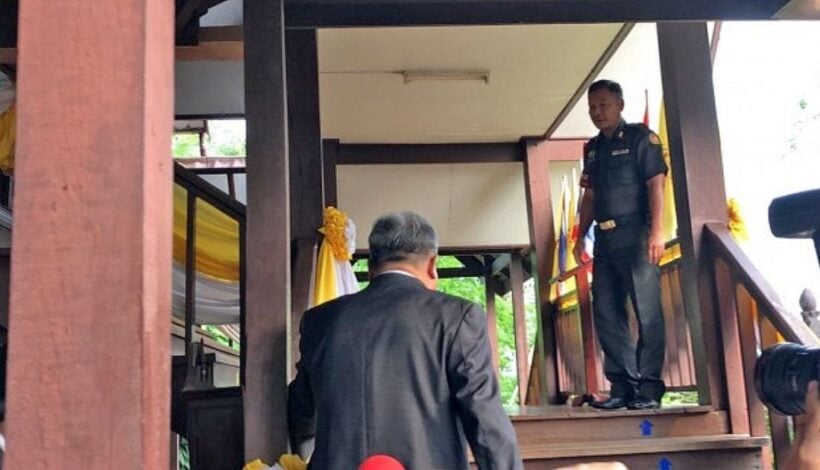 "There is one thing.  I am sorry."
PHOTO: Thai PBS
Thailand's billionaire construction magnate says he was "sorry" after being granted bail following yesterday's court verdict that set a prison sentence of 16 months for illegal hunting in the Thungyai Naresuan wildlife sanctuary in far north-west Thailand.
Three others were also found guilty and given jail terms by the court. Yong Dodkrua was sentenced to 13 months, Mrs. Nathee Riamsaeng, four months and Thani Thummat given two years and 17 months in prison.
Premchai Kanasuta, president of Italian-Thai Development Corp, one of Thailand's largest construction firms, along with three other people were arrested by forest rangers at their make-shift camp where carcasses of a black panther, a barking deer, wild fowl and hunting rifles were found 13 months ago.
The high-profile case has generated strong reactions from many Thai people fed up with wrongdoings by those in power and with influence often going unpunished. The case has also been the subject of jokes in the social media and prompted demonstrations in and outside Bangkok.
He was found guilty on three counts and sentenced to six months for carrying firearms in public without a permit, 8 months for abetting others to poach protected wildlife species and two months for possession of carcasses of wild fowl.
The court did not find the tycoon guilty of illegal hunting of an endangered panther as charged by the prosecutor.
The four defendants were also ordered by the court to pay two million baht compensation to the Department of National Parks, Wildlife and Plant Conservation.
Asked whether he had anything to say to the public, Premchai responded briefly:  "There is one thing.  I am sorry."
All were released on a 400,000 baht bail, except Thani who was released on 500,000 baht bail.
The wildlife sanctuary chief Wichien, hailed a hero for his courage in standing up against the influential tycoon, told the media he was satisfied with the verdict, adding that justice has been served.
Premchai verdict and prison sentence comes just 5 days before the election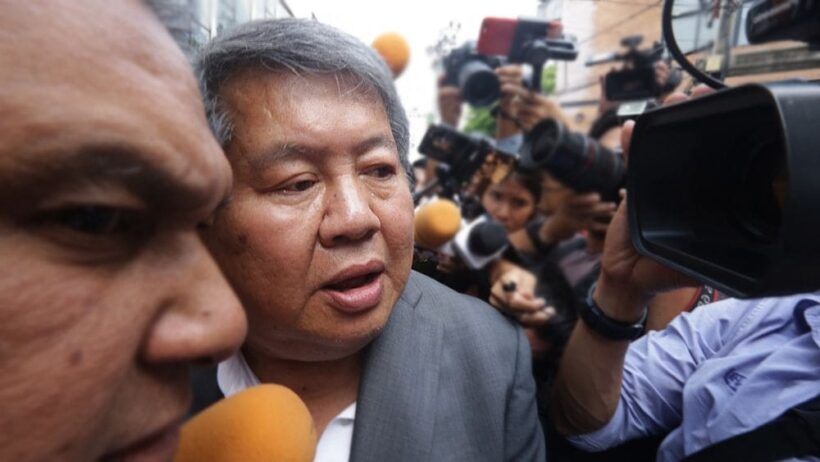 Premchai Karnasutra, once listed among Thailand's richest people, has been found guilty in a Kanchanaburi court of poaching protected animals, and sentenced to 16 months in jail.
Wildlife rangers arrested the 64 year old tycoon along with four other associates in the Thungyai Naresuan nature reserve, a world heritage site in Kanchanaburi in February last year.
The incident has caused public outrage in Thailand over the past year since the story came to life. Social media has been running strong with people expressing their scepticism that the country's justice system would bring the 64 year old to justice, claiming the system often allows the rich and powerful to walk free.
The judge said Premchai, the president of construction giant Italian-Thai Development, was sentenced to a prison term for poaching protected animals and illegal possession of protected animal carcasses, and firearms offenses.
Wildlife rangers said they tracked down gunshots and followed the sound at the time only to find the carcasses of a black leopard, a barking deer and Kalij pheasants left behind.
The black leopard, listed as a vulnerable species, was found dissected and scalped.
The rangers, said they were offered bribes but turned them down. They also found two rifles, a double-barrelled shotgun, and ammunition by the campsite.
Apart from the social media outrage in the lead up to today's verdict, graffiti depicting black leopards has also popped up around the country in a bid to pressure authorities to find Premchai guilty.
With the election only five days away the outcome of today's verdict and sentencing was always likely to provide ammunition for undecided voters.
Premchai's legal team have not announced an appeal of the sentence at this stage.
Kanchanaburi is Thailand's far west on the Myanmar border.
Premchai imprisoned for 16 months – Kanchanaburi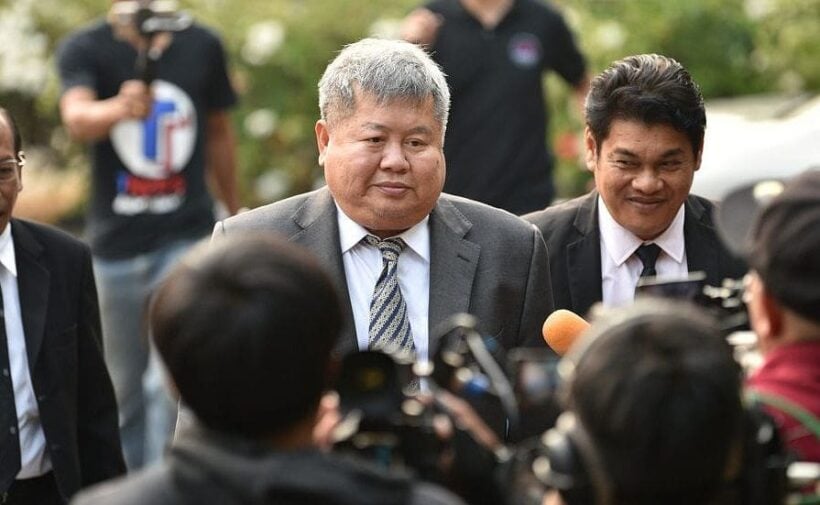 PHOTO: Premchai arrives for this morning's verdict – Khaosod English
Premchai Karnasutra, the Thai construction tycoon, has been imprisoned for 16 months after the verdict on the long running case was announced in court this morning.
The Thong Pha Phum Provincial Court has sentenced Premchai to 16 months in prison for weapons-related charges and conspiring to poach wildlife. The court found him not guilty of poaching a black panther in the wildlife sanctuary.
Premchai, the boss of Italian-Thai Development, Yong Dodkhruea, Nathee Riamsaen and Thanee Thummat were charged by the Office of Public Prosecution Region 7 in April last year on six charges, acting through prosecutors in Thong Pha Phum.
The charges were filed after the four were arrested by park officials on February 4 of last year in the Thungyai Naresuan Wildlife Sanctuary, in Thong Pha Phum, in possession of firearms and the carcasses of a rare black leopard and other protected animals.