Murder, rape, dead bodies in pools – The toll of dead young British tourists visiting Thailand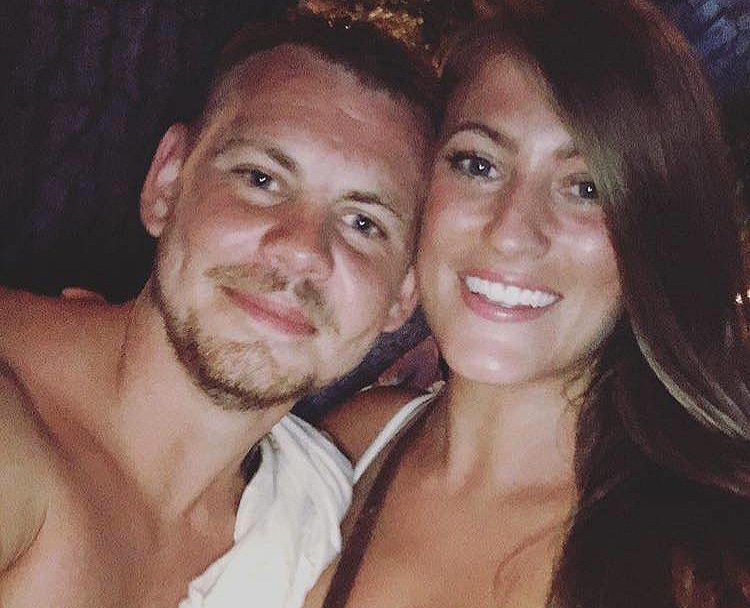 PHOTO: Luke Miller (left) was found dead at the bottom of a pool in Koh Tao in 2016
Why is there a mounting toll of young Brits dying, often in mysterious circumstances, in Thailand? 60 or so unexplained, or poorly explained, deaths in just 24 months actually.
Britian's Daily Mail Online has dug deep into the vault of strange disappearances and murders of young tourists from Britain, coming to Thailand in search or adventure, fun and new experiences, and never returning home.
Some of the 'misadventures' stretch back a lot further than the past two years too.
"But, three months into her trip in 2000, the parents were on holiday in Spain when they received terrible news. Kirsty had been found murdered in a backpacker hostel in the city of Chiang Mai."
The idyllic tropical paradise island of Koh Tao, just a short boat ride from Koh Samui in the Gulf of Thailand, has had its fair share of bad press from an astonishing series of mysterious murders, paired with bungled police investigations, and international headlines pouring scorn on the island and a culture of cover-ups. Last year Samui Times even named the island 'Death Island' and drew threats of libel from the Surat Thani Province Governor – action that's never been followed up.
"While many of these deaths would have been from illness or accidents, no fewer than 60 are classed under 'unknown' reasons. Separately, perhaps, some could be explained away as tragic misadventures. Yet taken together they indicate a pattern of criminal behaviour, botched detective work — and, worst of all, police cover-ups."
Many of these cases have been thrashed out in local and international media with the British Embassy often being forced to step in and tip-toe around the local police investigation, being careful not to cause an international incident by screaming for some transparency in the investigations. At the same time anguished parents have been left waiting, wondering, facing a future without answers about their dead children.
"And it seems there is much to publicise. According to figures issued by the Foreign Office, between 2014 and 2016, 1,151 British nationals died in Thailand. No fewer than 60 are classed under 'unknown' reasons."
Read more about the young British citizens who will be doing no further travelling and the plight of their parents seeking answers in a country where life is cheap and clear answers difficult to find.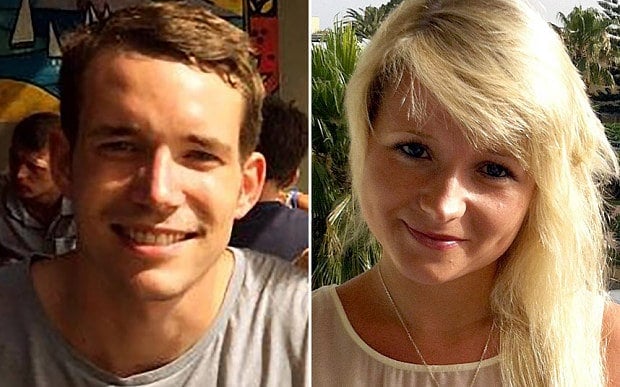 David Miller and Hannah Witheridge died in 2014 on Koh Tao. Two Burmese migrant workers were eventually sentenced to death for their murder but the case has drawn international scorn and allegations of botched investigations and cover-ups.
The full Daily Mail article HERE.
Keep in contact with The Thaiger by following our
Facebook page
.
Never miss out on future posts by
following The Thaiger
.
Russian man allegedly stabs Chiang Mai park officer, tries to break into tourist bungalow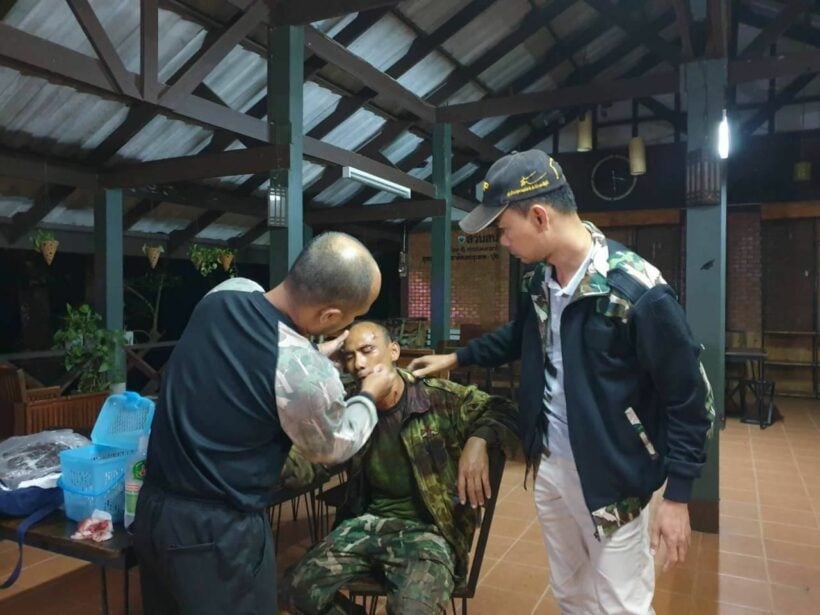 A Russian man has been arrested after he allegedly tried to break into tourist bungalows and stealing property at a Chiang Mai national park and stabbed a park officer with a pair of scissors. The incident follows months of complaints from Thai tourists at the national park reporting missing property.
Thai media reports the 32 year old Russian man as 'Cemnh Semin' allegedly tried to rob a tourist bungalow at Doi Suthep-Pui National Park. Cemnh allegedly stabbed a night patrol park officer in the neck and head with a pair of scissors and ran off. Other park officers on duty were able to catch the man and call Chiang Mai Police. The wounded park officer was taken to a local hospital where he has been reported as being in a stable condition.
For months, Thai tourists at the Doi Suthep-Pui National Park say they've woken up in the morning with some of their belongings missing. Park officers stepped up their night patrol after the complaints. The officers say they were surprised at finding out the alleged robber was a Russian man.
The man will face a range of charges following further investigation.
SOURCES: Chiang Rai Times | Thai Residents
Catch up with the latest daily "Thailand News Today" here on The Thaiger.
Keep in contact with The Thaiger by following our
Facebook page
.
Never miss out on future posts by
following The Thaiger
.
Thai Chamber of Commerce urges visa amnesty to be extended after today's deadline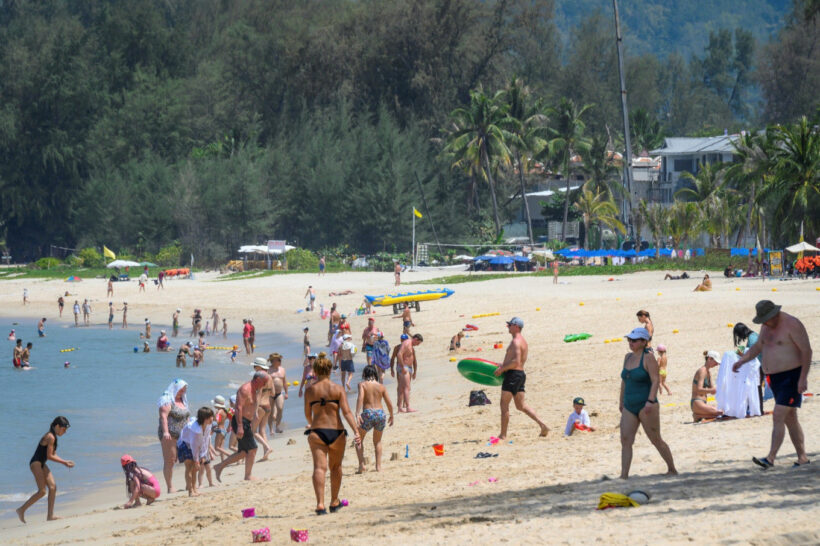 The Thai Chamber of Commerce is urging the government to extend the visa amnesty for the country's 400,000 tourists after today's deadline but has so far been turned down. The move comes as such provinces like Chiang Mai's immigration office sends messages giving tourists until Monday to sort out their visas (which is under the law as Saturday, the final day of the visa amnesty, is usually closed).
"For the foreigners that visas will expire on September 26, 2020, if come to continue the visa on Monday, September 28, 2020, no need to pay for overstay. If you haven't been able to sort through the queues and online bookings for an appointment, you also have Monday (at any immigration office) to get things sorted. Many of the country's immigration offices are open today. Good luck."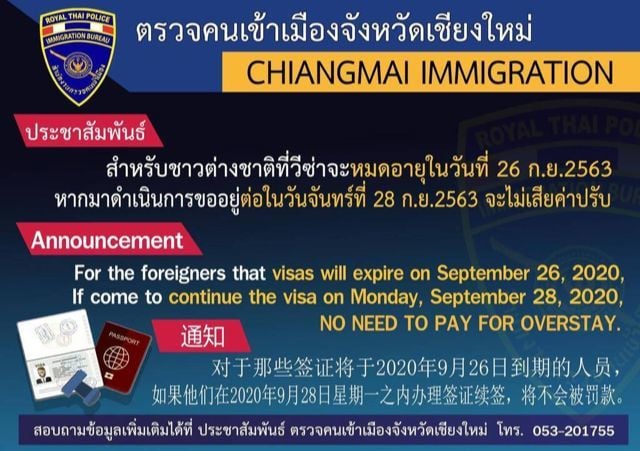 "We were told that this agenda was in the process, but there's been no progress so far."
Kalin says the deadline will bring even more chaos to those who await flights out of the country as they are not yet fully allowed. Furthermore, such provinces as Chiang Mai attribute stranded tourists as helping generate revenue at a time when the country desperately needs it. As these tourists need long-term accomodations, they undoubtedly bring revenue to the domestic tourism sector at a time when hotels and other types of accommodations are struggling.
"Instead of blacklisting those foreigners, the government should accommodate them with a more flexible period, particularly when the country cannot reopen for inbound tourists. The uncompromising stance towards visa extension scares tourists away despite the fact that they help drive the local economy in these tough times."
This week has been the busiest on record for stressed out Immigration officials who have been trying to cope with the last minute influx of tourists and expats whose visas had expired and were trying to extend, or apply for, visas to stay in the country.
Anantorn Hochindarat, president of the Tourism Association of Chiang Mai, says some businesses have received recurring revenue from international tourists which can help a lot when facing difficult times.
Although the profits from such tourists are much lower now, Anantorn says it can help businesses stay afloat. Despite such calls for an extension of visa amnesty, the Immigration Bureau has yet to announce any leeway to be given after today's deadline.
SOURCE: Bangkok Post
Keep in contact with The Thaiger by following our
Facebook page
.
Never miss out on future posts by
following The Thaiger
.
PM to tackle Northern Thailand's seasonal haze… again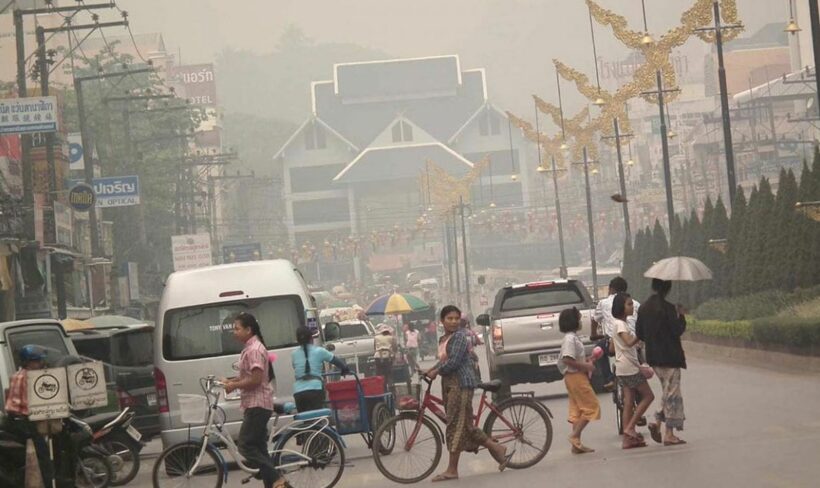 The Thai prime minister says he's working on a plan to tackle Northern Thailand's seasonal haze problem by cutting back manmade bushfires known to largely contribute to the air pollution. The issue has been broadly covered in Thai and foreign media for years, and been followed up with ministerial visits, promises, and little else.
PM Prayut Chan-o-cha spoke with governors of 17 northern provinces affected by seasonal haze, saying that he plans to supply villagers and local organisations with equipment, but reports did not go into much detail about what tools locals would get. He says authorities and state agencies need to step in to help combat the haze problem, suggesting that provincial governors head the local fight against wildfires.
"It's important to eradicate the root cause of wildfires that result from villagers' way of life… Even more farming space should be provided to farmers who need it to protect natural resources from being destroyed."
Prayut added that it's important for state agencies to collaborate on the firefighting effort and said members of the public can help raise awareness about wildfires.
The annual haze/smoke/air pollution problem is not just a Thai issue with the neighbouring countries, particularly Myanmar, causing their fair share of the illegal plantation fires, as shown in sharp detail in the satellite images.
Read The Thaiger's take on the annual 'smoke' problem HERE.
SOURCE: Chiang Rai Times
Catch up with the latest daily "Thailand News Today" here on The Thaiger.
Keep in contact with The Thaiger by following our
Facebook page
.
Never miss out on future posts by
following The Thaiger
.