Murder, rape, dead bodies in pools – The toll of dead young British tourists visiting Thailand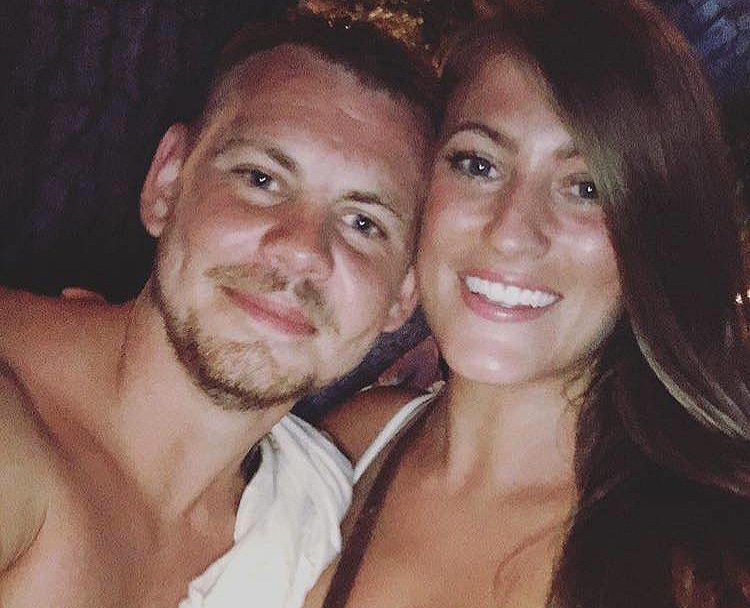 PHOTO: Luke Miller (left) was found dead at the bottom of a pool in Koh Tao in 2016
Why is there a mounting toll of young Brits dying, often in mysterious circumstances, in Thailand? 60 or so unexplained, or poorly explained, deaths in just 24 months actually.
Britian's Daily Mail Online has dug deep into the vault of strange disappearances and murders of young tourists from Britain, coming to Thailand in search or adventure, fun and new experiences, and never returning home.
Some of the 'misadventures' stretch back a lot further than the past two years too.
"But, three months into her trip in 2000, the parents were on holiday in Spain when they received terrible news. Kirsty had been found murdered in a backpacker hostel in the city of Chiang Mai."
The idyllic tropical paradise island of Koh Tao, just a short boat ride from Koh Samui in the Gulf of Thailand, has had its fair share of bad press from an astonishing series of mysterious murders, paired with bungled police investigations, and international headlines pouring scorn on the island and a culture of cover-ups. Last year Samui Times even named the island 'Death Island' and drew threats of libel from the Surat Thani Province Governor – action that's never been followed up.
"While many of these deaths would have been from illness or accidents, no fewer than 60 are classed under 'unknown' reasons. Separately, perhaps, some could be explained away as tragic misadventures. Yet taken together they indicate a pattern of criminal behaviour, botched detective work — and, worst of all, police cover-ups."
Many of these cases have been thrashed out in local and international media with the British Embassy often being forced to step in and tip-toe around the local police investigation, being careful not to cause an international incident by screaming for some transparency in the investigations. At the same time anguished parents have been left waiting, wondering, facing a future without answers about their dead children.
"And it seems there is much to publicise. According to figures issued by the Foreign Office, between 2014 and 2016, 1,151 British nationals died in Thailand. No fewer than 60 are classed under 'unknown' reasons."
Read more about the young British citizens who will be doing no further travelling and the plight of their parents seeking answers in a country where life is cheap and clear answers difficult to find.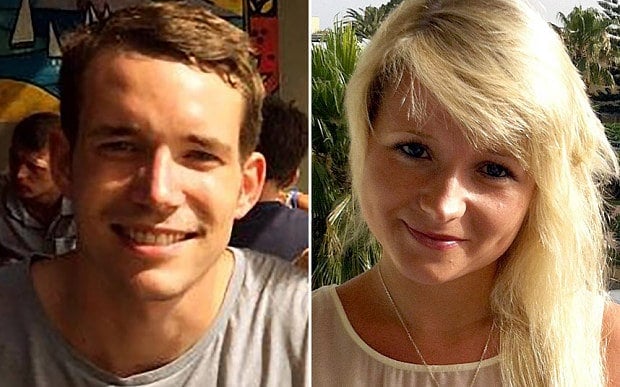 David Miller and Hannah Witheridge died in 2014 on Koh Tao. Two Burmese migrant workers were eventually sentenced to death for their murder but the case has drawn international scorn and allegations of botched investigations and cover-ups.
The full Daily Mail article HERE.
Keep in contact with The Thaiger by following our
Facebook page
.
Jump in national park visitor numbers as 'winter' arrives in northern Thailand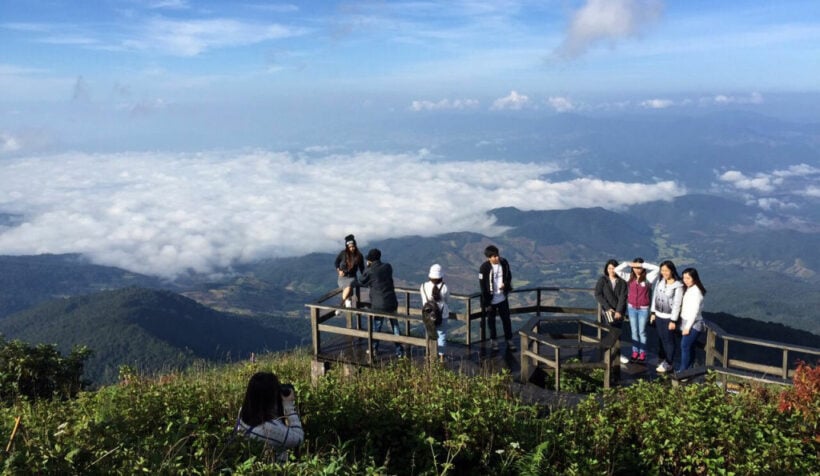 As northern Thailand moves into the 'cold season' (well, cold for Thailand) and temperatures drop, national park officials are reporting an increase in visitor numbers. Whilst the temperature is cooling down on the local northern mountain tops, the ground level temperatures are still around 30 (forecast below). But later in December the temperatures sometime reach as low as zero for places like Doi Inthanon.
The Bangkok Post is reporting that Kritsayam Khongsatri, Head of Doi Inthanon National Park in Chiang Mai says the park welcomed 21,994 visitors over the recent long weekend, over 7,000 a day.
Kritsayam says most of the visitors are Thais who enjoy camping in the colder weather, with average temperatures at the summit of Doi Inthanon, Thailand's highest mountain, being just 5-11 degrees Celsius.
Khao Yai National Park, north east of Bangkok, has also seen a significant increase in visitor numbers, with wild elephants coming out from the jungle to feel the warmth of the sun as temperatures dropped to below 20 Celsius yesterday.
"Visitors to the park are being asked to refrain from using car horns, or bright lights such as flashing cameras and full beam headlights to avoid disturbing the resident elephants."
Winter in northern Thailand typically sees a dip in temperatures and a decline in rainfall coupled with strengthening winds from the north.
SOURCE: Bangkok Post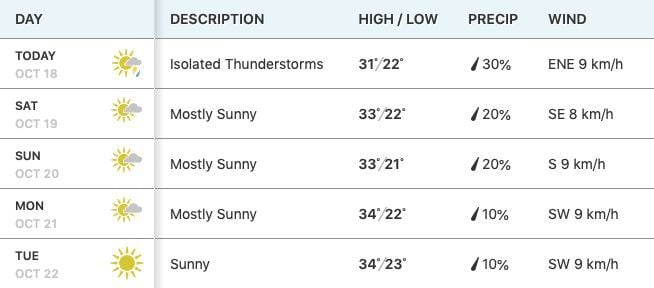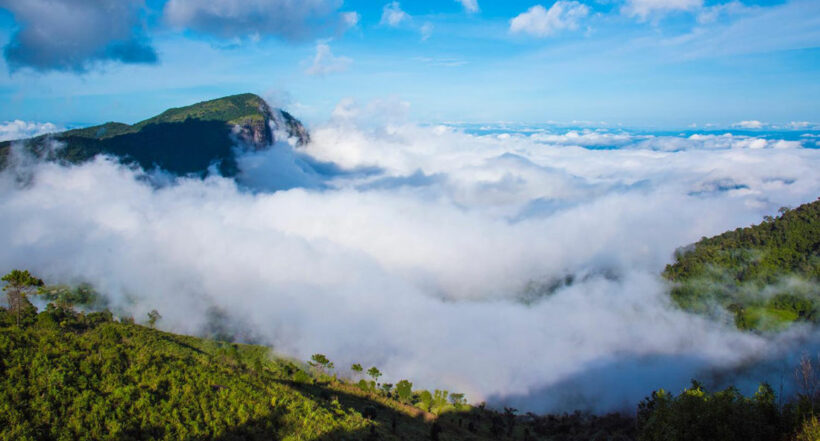 Keep in contact with The Thaiger by following our
Facebook page
.
Hostage drama in Chiang Mai – Man holds seven 7-Eleven employees hostage.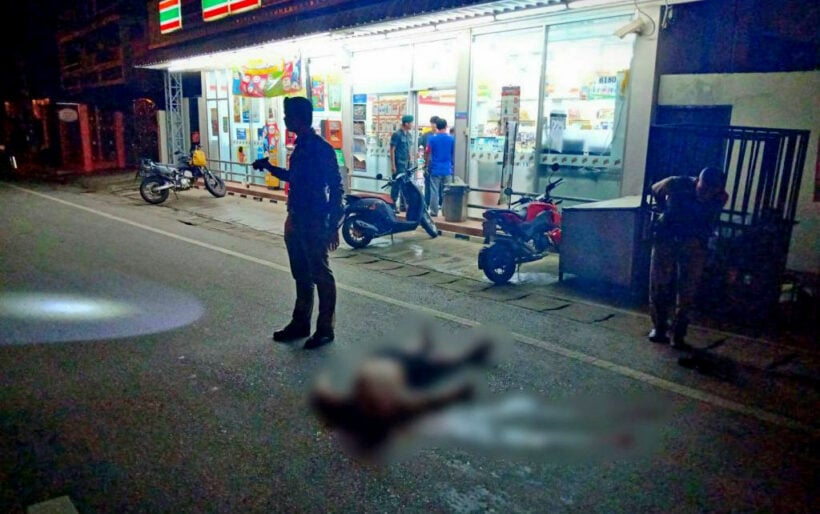 PHOTO: Chiang Mai City Life
A former Thai soldier has killed himself following a stand-off with police in Chiang Mai where he had taken seven 7-Eleven employees hostage. Eyewitnesses told Chiang Mai Citylife that a man with a gun arrived at the 7-Eleven in Mae Rim district on Chotana Road at around 5am yesterday and took one of the employees hostage.
The sergeant, who is described in reports as being "frantic and depressed", demanded that staff in the 7-Eleven live-stream the event on LINE, which they did.
Local police were called and were attempting to negotiate with the man when he shot himself in the head. Sergeant Punghong was rushed to Nakhon Ping Hospital where he later died from his injuries three hours later.
The dead man has been named as Sgt. Phongphan Kunhong, a 37 year old former soldier from Pha Mueang Force in the Chiang Rai district.
The soldier's superior confirmed to police that the man had been suffering from a depressive disorder. He died after several attempts to save him.
SOURCE: Chiang Mai City Life
Keep in contact with The Thaiger by following our
Facebook page
.
Less monitoring, more enforcement – Prawit warns northern officials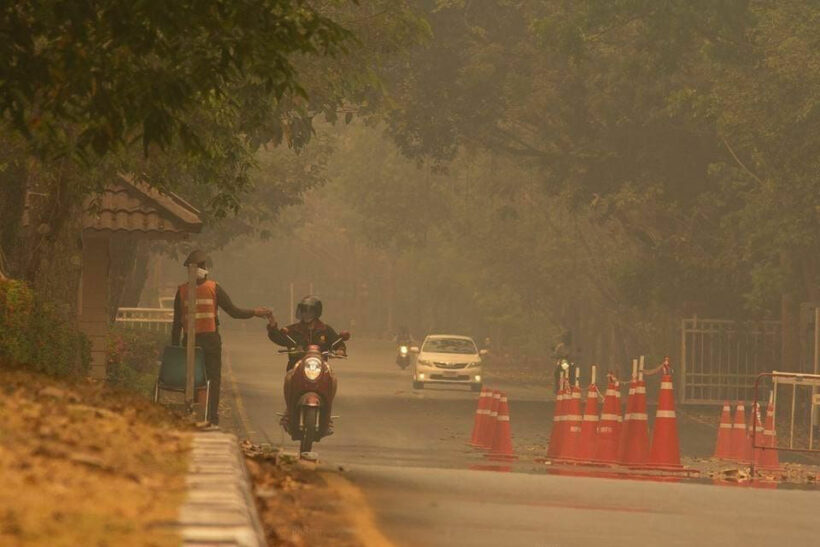 PHOTO: The Thaiger
Thai Deputy PM Prawit Wongsuwan and Natural Resources and Environment Minister Varawut Silpa-archa were in Chiang Mai yesterday to give provincial governors and state agency officials a 'heads up' in preparation for another looming season of forest fires and haze.
The North suffers perennial choking smog from approximately February to April, and Prawit passed on a message from PM Prayut Chan-o-cha who, he said, was fretting over the impact on people's health.
He said the Environment Ministry would take the lead in coordinating with neighbouring countries and related local authorities to monitor the fire problem both in and outside Thailand.
The fires are lit in northern Thailand, and over the border in Myanmar, as burn-offs to prepare for the next year's crops. Last year's choking smoke haze was headline news for months.
SOURCE: The Nation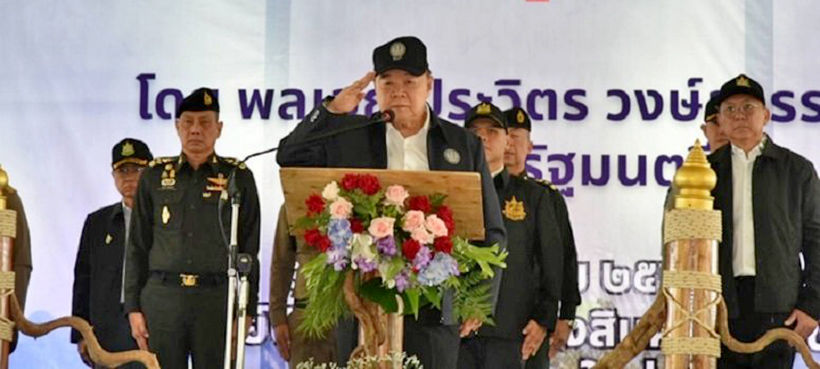 Keep in contact with The Thaiger by following our
Facebook page
.