MONDAY MORNING HEADLINES – All your local news in 3 minutes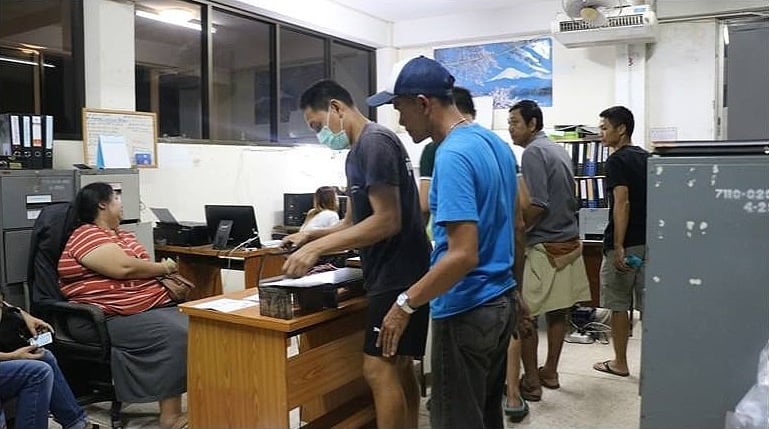 PHOTO: Over 40 Gamblers rounded-up after a gambling den was raided in Songkhla. Many escaped.
The weather says rain, our eyes say sunshine. Still, it's going to be 30 degrees. Many schools are back from today and the traffic seems to be getting back to its usual crawl. Here's today's main news stories…
Dusit Thani ask German tourist to move off their 'private beach'
Dusit Thani Laguna are getting some social media attention following a Facebook post showing a staff member asking a German tourist and his two children to move off the beach, saying it was a private beach. Despite what can be seen in the clip, the hotel maintains that the staff member was only informing the tourist that he could purchase a day pass to use the hotel's swimming pool.
To complicate matters further officials, including Cherngtalay OrBorJor President Ma'Ann Samran, have been checking out the title deeds and say, indeed, the title for the Dusit Thani Laguna and Angsana Laguna, do include the beach area. The Governor is calling for further investigation into the titles.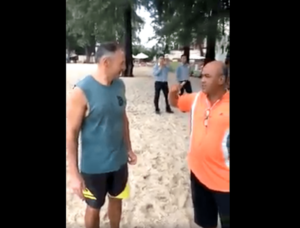 Spending Toon's cash raised in the charity run
Donations raised by rock star Artiwara "Toon" Kongmalai will be spent on purchasing new medical equipment as per the original intention of the charity. This comes from directors of the 11 public hospitals which were listed as recipients of funds from the run, rejecting ideas to spend the money for other purposes.
Toon's cross-country charity run raised more than 1.2 billion baht for 11 public hospitals across the country.
Doctors from two of the 11 hospitals have already confirmed that all of the money would be used to buy new medical equipment, not on preventive health promotion, as some health experts have suggested.
The doctors say they want to respect Artiwara's original intention ahead of a meeting between all 11 hospitals and the Phramongkutklao Hospital Foundation later this month.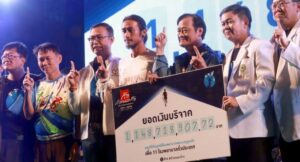 French national arrested over $10,170 theft at BKK Airport
A French national has been arrested at a Bangkok hotel yesterday for allegedly stealing US$10,170 (about 330,000 baht) cash belonging to an Egyptian tourist at Suvarnabhumi Airport.
The 33 year old French national was arrested and found to be in possession of the allegedly stolen cash which he initially claimed belonged to him.
The arrest followed a complaint lodged with Suvarnabhumi Airport Police by an Egyptian tourist saying that he had forgotten his bag at a SIM-card selling shop on the terminal's second floor. When he rushed back to get the bag, he found the cash inside was gone.
Police looked through CCTV footage and identified the French man as a suspect, resulting in his arrest at the hotel.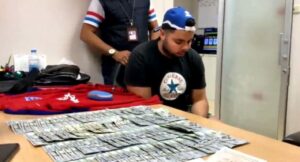 PIA explain bizarre behaviour of South Korean on January 4
Phuket International Airport has issued an explanation letter regarding a video of a distraught naked man who went berserk in the international terminal. The South Korean, with an American passport, admitted that he had taken too many sex performance-enhancing drugs. The airport insists that the officers arrested him without harming him.
Officers say that when he regained his composure he admitted that he took too many Viagra pills and lost consciousness. According to the Airport's letter, the man accepted responsibility to reimburse for any damages that he caused. The man's trip to Incheon was cancelled and he was brought to Saku Police Station for further investigation. After being questioned at the Police Station, police decided that he needed further medical attention and took him to a hospital for further examination.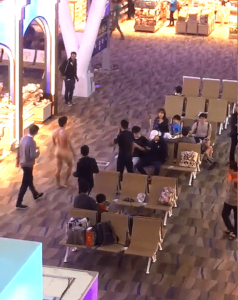 Household effluent flowing into Ao Nang in Krabi
Tour operators in Krabi province are calling on authorities concerned to quickly come up with effective measures to deal with household effluent which they claim is being discharged into the sea around Ao Nang beach. The mayor of Ao Nang says that the pollution problem has been left unchecked for years and it is now threatening the environment of the beach and tourism business because many tourists visit the beach to swim in the sea while many others take boat rides from there to offshore islands. A study into rectification of the pollution issue will be forwarded to the Mayor next month.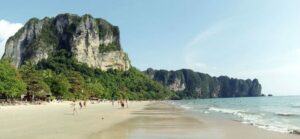 Over 40 gamblers rounded up at temporary den in Songkhla
Over 40 gamblers were arrested and equipment seized in a raid by military personnel at an illegal gambling den in a rubber plantation in Songkhla.
Troops from the Fourth Army region led by the regional commander were dispatched to a rubber plantation after they received a tipoff that a mobile illegal gambling den had been operating there for some time. Officials said that the illegal gambling den was just a temporary setup with a huge canvas tent which could be removed and transferred elsewhere at any time.
Several managed to escape but 42, including 31 women, were rounded up. Five cars and hundreds of motorcycles belonging to the gamblers were also confiscated.
- The Thaiger & The Nation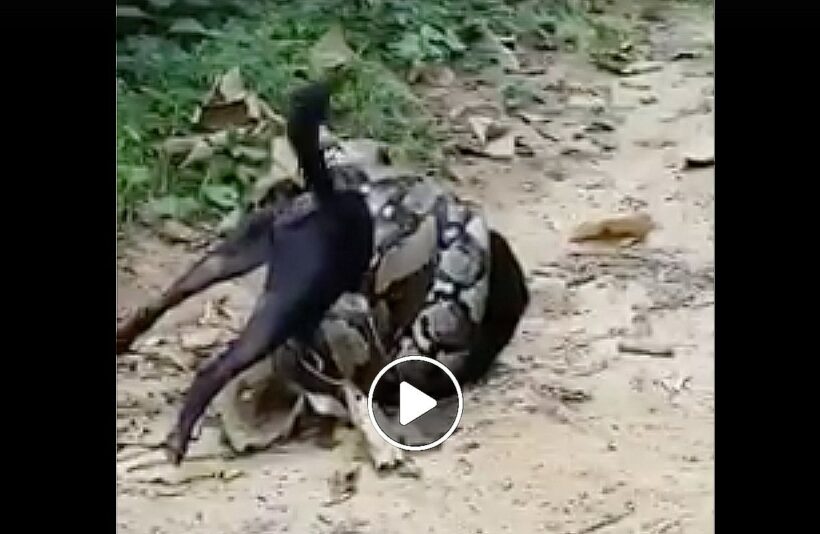 Today in Phuket.. Lucky dog. 😇.. My brother just told me this is actually at bangpae waterfall in Phuket.

Posted by Kim White on Thursday, June 21, 2018
Sansiri launches THE BASE Central – Phuket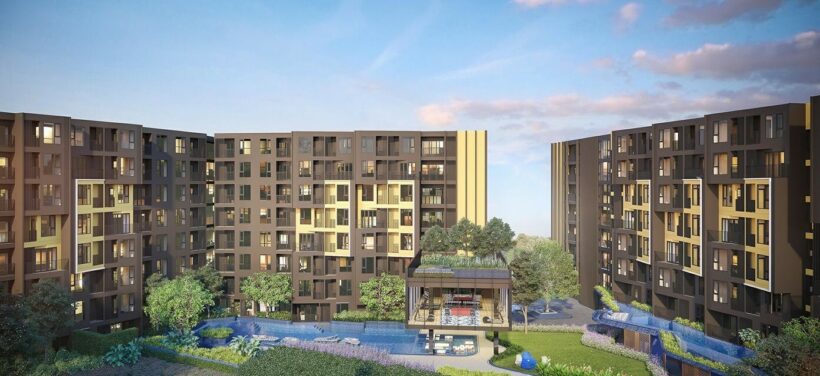 Sansiri launched another one of their 'BASE' branded condos with the launch of 'THE BASE Central Phuket'.
Quoting from their media release, "The design is influenced by an enchanting lifestyle where the native people and Chinese from across the seas come together to create the Peranakan culture under the new concept 'MARK MY BASE'."
Poomisak Julamaneechot, Vice Managing Director of the condominium development project, San Siri Public Company Limited says, "Sansiri has continued under The Base brand in Phuket by launching this new project 'The Base Central –Phuket' with a budget for construction 1,660 million Baht."
"The unique location at the heart of the island near Central Festival, and just one minute from the proposed new light rail station."
"The project is under the branding of 'Complete Your Living Experience'. The project will be available for initial registration and reservations on June 23-24 with prices starting from 1.99 million Baht."
Check out some more about the new project HERE. (In English and Thai)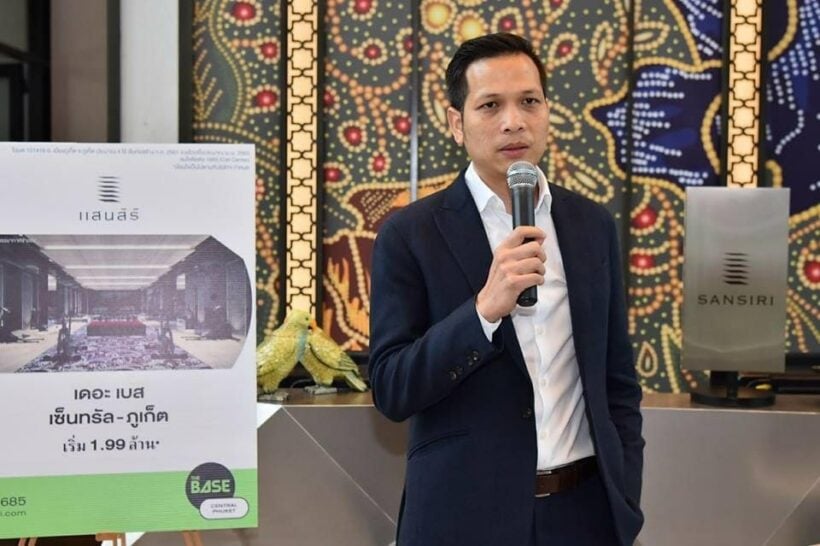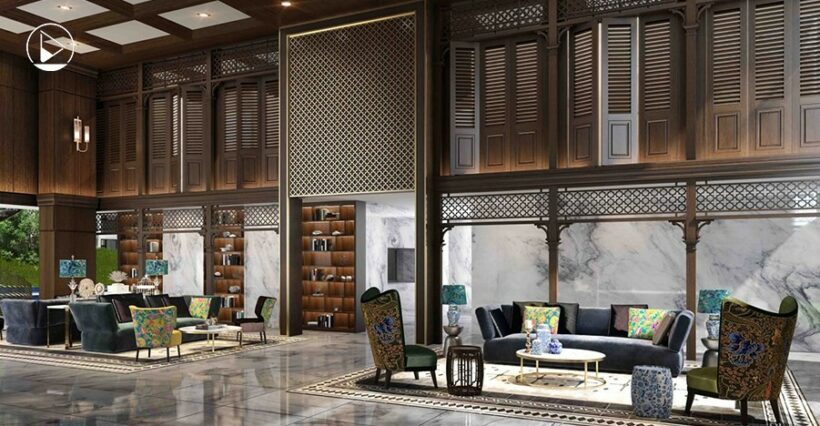 Krabi: Chinese tourist drowns at Railay Bay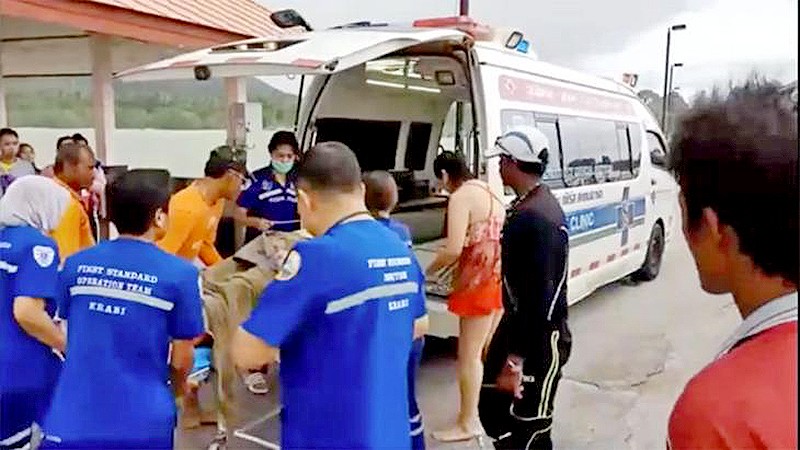 After all the heavy monsoonal weather along our coasts in recent days, we're lucky we haven't had more reports of risky swimmers getting into difficulty. Sadly, Krabi has reported a drowning.
Thai Rath reports that a 32 year old Chinese tourist staying in the Railay Beach area drowned after ignoring officials' warnings not to go into the water. The report says that the tourist had gone to Phranang beach where beach patrollers told him not to enter the water due to the high seas. He said he wouldn't and was just taking photos. Later he ventured into the waters without a life jacket where he quickly got into difficulty.
Fellow tourists, climbing groups, Park officials and staff from the First Standard Clinic in Ao Nang were all involved recovering Ma Xuxa from the waters at Phrasing Beach. Once he was back on shore CPR was applied in an effort to resuscitate him.
He was subsequently transferred by boat and ambulance to the Krabi Hospital. Medics continued to apply CPR during the journey but the man was pronounced dead upon arrival at hospital.
The Chinese Consulate has been advised of the incident.
SOURCE: Thai Rath HERE.