Man rescued after jumping off Thepkrasattri Bridge in Phuket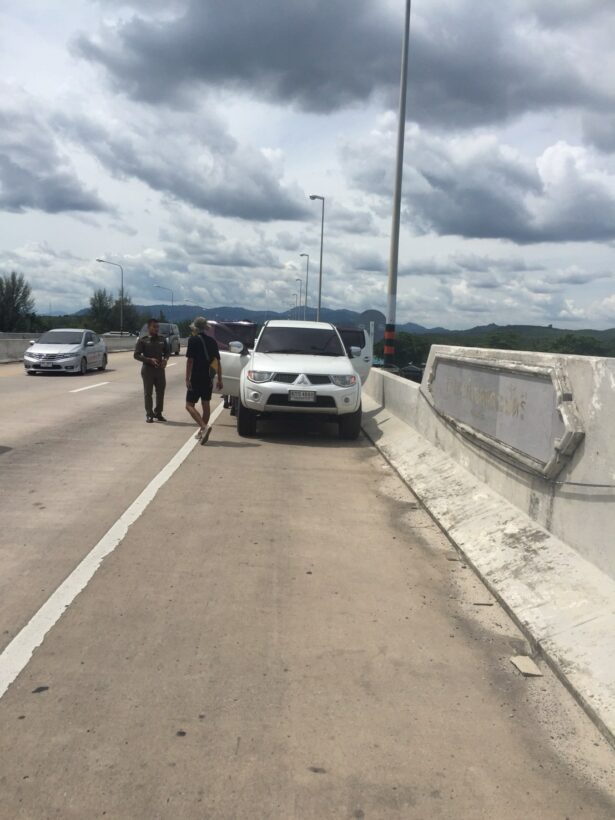 Tha Chatchai Police were notified of a suspected suicide incident in Mai Khao this afternoon (May 27).
Police arrived at the far north of the island to find 47 year old Sutat Jitpromsri had already been brought from water by a passing fishing boat.
A mobile phone charging cable was found loose around his wrists. He was rushed to Thalang Hospital.
Witnesses told police that Mr Sutat parked his pickup truck on Thao Thepkrasattri Bridge, southbound (running adjacent with the Sarasin Bridge). He used the cable to tie his hands and then jumped off the bridge into the sea, all within a minute or so. Witnessed shouted for help. A fishing boat was passing by, recovered the man and brought him back on land.
Police found a white Mitsubishi pickup truck was parked on the bridge with the engine still running. Mr Sutat's ID card was found inside the pickup truck.
A friend and relative of Mr Sutat told police that Mr Sutat has three children and a wife. He is a contractor. One day before Mr Sutat had mentioned to friends that he had financial problems related to his work. They believed that this might have been a motive in his actions today.
Mr Sutat, despite being saved, hasn't yet spoken to hospital staff or police at this stage..
There are mental health services available in Phuket. Samaritans of Thailand 24 hour hotline 02 713 6791 (English) or 02 713 6793 (Thai). Mental Health Hotline at 1323 (Thai).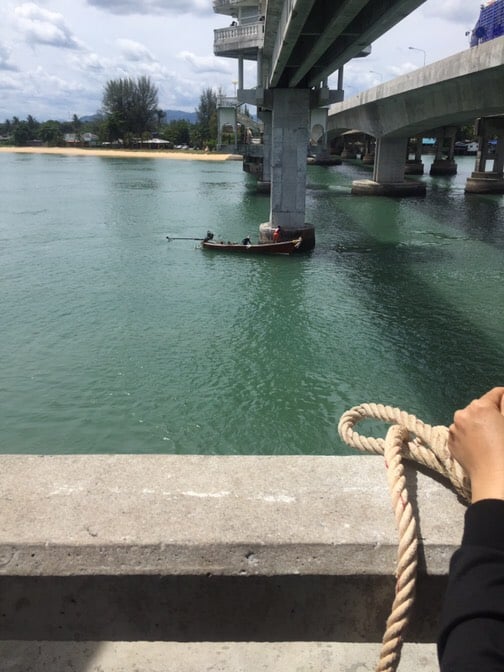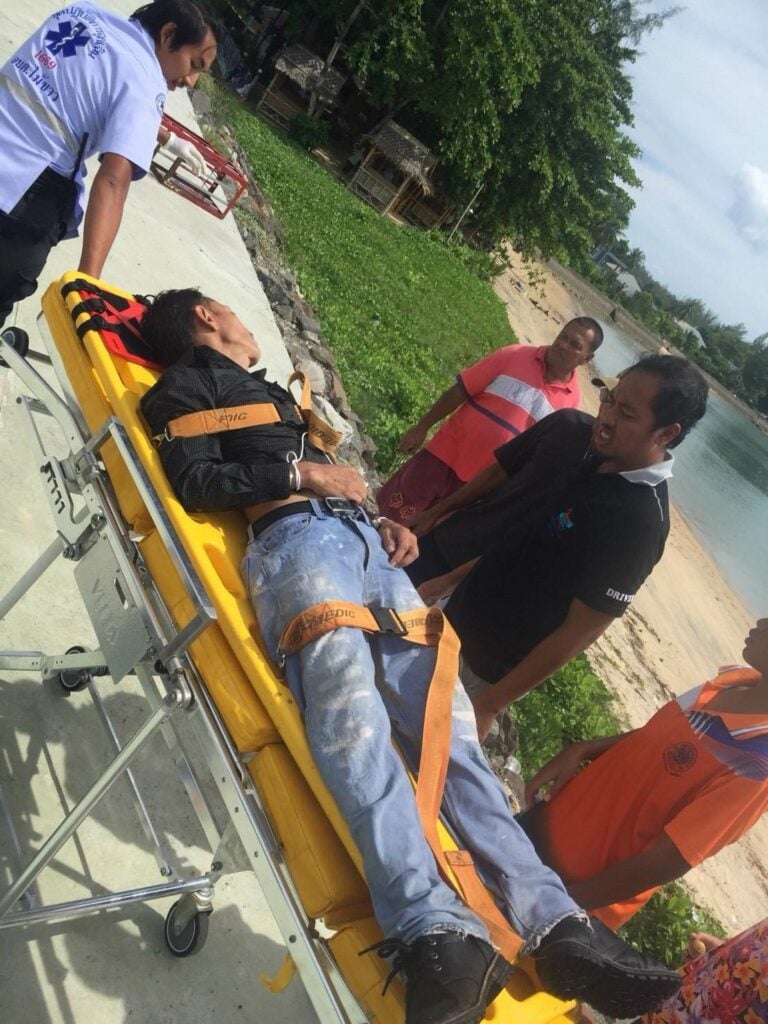 Keep in contact with The Thaiger by following our
Facebook page
.
Never miss out on future posts by
following The Thaiger
.
The world's Top 10 languages, spoken by native speakers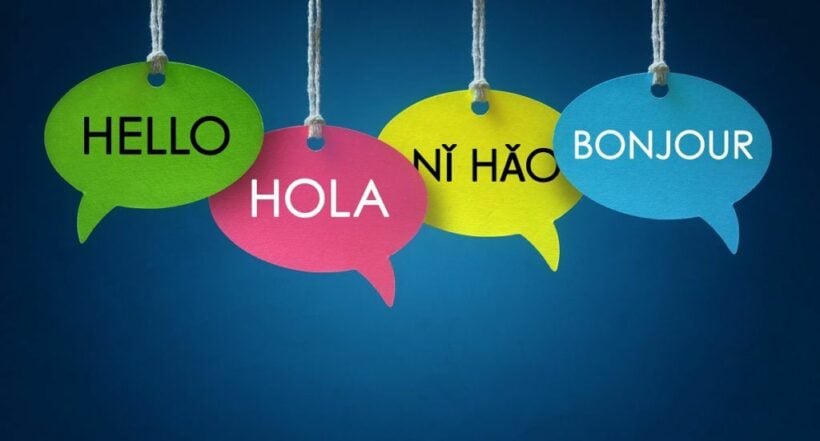 I battle to speak one language, English, and can barely order my lunch in Thai. And, whilst studying French for 7 years at school, I can only ask a French-speaker for the time or order coffee. Sacre Bleu! The world's most common languages changes over time and a world interlinked on the internet and aviation, like never before, is making profound changes to the way we communicate, as a species..
You can be sure the 'conversation' will stir some heated debate over which is the most spoken languages, generally, and natively. But the numbers win (which we have updated from statistics in recent years).
For pop culturalists, we're sad to report that neither 'Klingon' (used by the Star Trek foes) or 'Minionese' have made it into the top 10 most spoken languages in the world.
When tallied, according to number of native speakers only, the following are the most spoken languages in the world, the languages people learn as their primary spoken tongue. When you count the Top 10 most spoken languages – the total number of people who actually speak them natively and as a second or third language, English is just slightly ahead of Chinese as the most spoken language in the world.
But here are the Top 10 languages, as spoken by native speakers…
1. Chinese, 1.3 billion Native Speakers
1.3 billion native speakers, roughly 918 million of whom speak Mandarin Chinese. It's definitely the most spoken language in the world with 1 in 6 of the world's population being a native Chinese speaker. Seeing as Chinese is a tonal language that uses thousands of logograms, it will certainly keep you busy. Even if you only count the speakers of Mandarin Chinese, it still has more than twice the number of native speakers than the second most spoken language. China's other main dialect is Cantonese, generally the lingua franca of southern Chinese.
2. Spanish, 460 million Native Speakers
Looking at native speakers, Spanish is just ahead of English with about 460 million native speakers. If you want a language that will open up entire continents to you, Spanish is considered a good choice. It is certainly the main language of the majority of South and Central America, Spain, and even large swathes of the US.
3. English, 380 million Native Speakers
You may have already noticed that this article is written in English, so you're one of the 380 million native English speakers. An additional 754 million people speak English as a second or third language, not necessarily fluently. English has had success as the lingua franca (common language) of business, trade, travel, aviation and international relations. The pervasive cultural power of the US in the second half of the last century means that English still dominates the world stage, for now anyway. For people in developing nations, 'English' means 'opportunity' and a 'better quality of life'.
4. Hindi, 340 million Native Speakers
To complicate matters, India has 23 official languages, with Hindi and Urdu leading the way. It is widely debated if these two dialects are separate or just one big language, Hindustani. It is spoken mainly in northern India and parts of Pakistan. At the moment there are moves to have Hindi displace English in the southern Indian states as the primary language of official communication. You probably didn't know it, but you already speak Hindi when you use the words bungalow, shampoo, jungle, bandana, pyjamas, cashmere, punch (the drink) and jodhpurs.
5. Arabic, 317 million Native Speakers
Arabic, like Chinese, is again broken up into numerous dialects that some could even describe as separate languages just lumped together the sake of convenience. Modern Standard Arabic is a primarily written form, closely related to the Classical Arabic of the Quran.
6. Bengali, 228 million Native Speakers
Huh, what? That's a language? Yep, and it's number 6 on the list. People who speak Bengali are principally in the western parts of today's India and Bangladesh. The Partition of Bengal by the British in 1947 separated West Bengal, now part of India, from its counterpart East Bengal, now Bangladesh. Bengali is the language of Kolkata, the Andaman Islands and 160 million Bangladeshis. The country is almost completely surrounded by Indian territory and faces the Bay of Bengal.
7. Portuguese, 220 million Native Speakers
Thanks to some intrepid explorers in the 15th century, Portuguese is spoken in a few colonial outposts and not just in Portugal. Portuguese traders and conquerors brought their language to Africa, Asia and the Americas. Apart from Portugal, the language is natively spoken in Brazil, Goa, Angola, Mozambique, Cape Verde, Guinea-Bisseau, São Tomé, Príncipe (all former Portugues colonies) and, interestingly, Macau.
8. Russian, 154 million Native Speakers
Russian remains one of the 6 languages spoken in the United Nations, and responsible for the literary classics of Dostoyevsky, Nabokov, Chekhov, Gogol and Tolstoy. Not a lot of Russian words have become commonly used in English, except maybe 'Vodka'. Hmmmm.
9. Japanese, 128 million Native Speakers
Japanese speakers mostly live in Japan, one of the most ethno-centric cultures in the world. Japanese boasts two distinct written forms – hiragana and katakana, and makes extensive use of Chinese Kanji characters. Some Japanese speakers also live in the US, the Philippines and Brazil.
10. Lahnda, 118 million Native Speakers
Lahnda (Western Punjabi), is a Pakistani language that primarily includes Western Punjabi. The Punjab was sliced in two by the British when they left, and millions of people were forced to abandon their homeland. But they're slowly taking their revenge, Bollywood-style. Punjabi music now account for 50% of Indian chart-toppers.
French? German? Indonesian? You get a chance in this next list, the most commonly spoken languages by the total numberof people who speak them.
1. English, 1.134 billion total speakers
2. Mandarin Chinese, 1.118 billion total speakers
3. Hindi, 615 million total speakers
4. Spanish, 534 million total speakers
5. French 280 million total speakers
6. 'Standard' Arabic, 274 million total speakers
7. Bengali, 265 million total speakers
8. Russian, 258 million total speakers
9. Portuguese, 234 million total speakers
10. Indonesian, 199 million total speakers

SOURCE: Babbel.com
Keep in contact with The Thaiger by following our
Facebook page
.
Never miss out on future posts by
following The Thaiger
.
Sarasas school teacher charged with assault for allegedly abusing students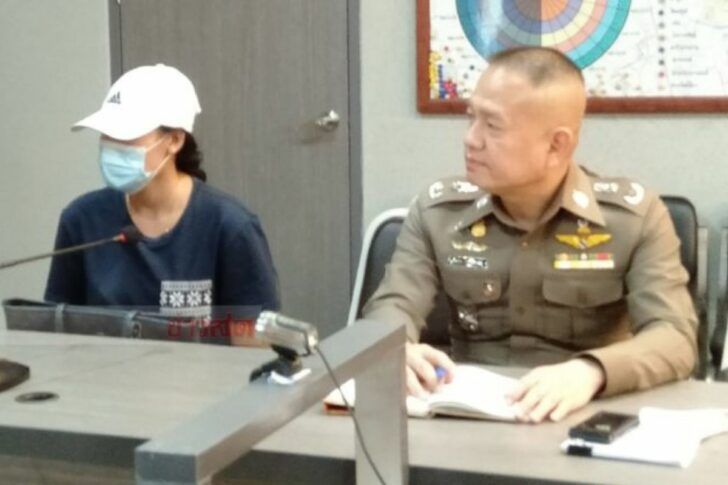 The Nonthaburi teacher, who allegedly beat and mistreated kindergarten students, faces charges of physical assault and violating the Child Protection Act. The charges follow reports of abuse after classroom surveillance camera footage from the Sarasas Witaed Ratchaphruek School spread on the internet. Videos show a teacher, identified as Ornuma "Khru Jum" Plodprong, pushing a child to the ground, dragging another across the room and repeatedly hitting the kindergarten students.
Your comments…
• School administrators must be investigated.
• About time. This kind of abuse is the norm in Thai schools and it's about time they did something about it.
• How about the other 3 adults who were in that room when it happens . NONE of them went forward to help that poor kid.
• Many expat teachers I came across when my daughter was still at school were 'illegal' & while they should accept blame, the schools which charge for expensive expat teaching should be held accountable.
Police say more charges for violating the Teachers Act could follow. They say 8 parents are also planning on pressing separate charges. Following the reports of alleged abuse, the Office of the Private Education Commission, or OPEC, set up a committee to investigate all of the 42 Sarasas private schools around Thailand.
Khru Jum, along with staff who allegedly witnessed the abuse, were fired. OPEC teamed up with the Department of Mental Health to send psychiatrists to the school to evaluate children.
Other video footage from the Sarasas school in Nonthaburi, a suburb in Bangkok, shows a male teacher grabbing a student by the arm. The teacher was identified as a 25 year old Filipino man named Marvin.
The video has sparked an online backlash and immigration officials went to the teacher's house to check his paperwork and also checked more than 70 other foreign teachers at the school. Immigration officials have now reported that the Filipino teacher is not legal to teach in Thailand, is only on a tourist visa and down't have a work permit.
SOURCE: Bangkok Post
Keep in contact with The Thaiger by following our
Facebook page
.
Never miss out on future posts by
following The Thaiger
.
Woman arrested for abandoning newborn baby on a bench in Phuket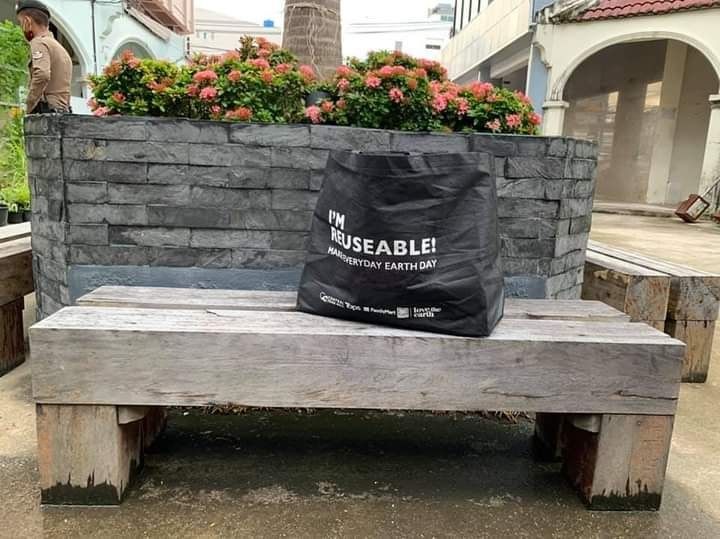 Police tracked down and arrested a Burmese woman who allegedly left her newborn baby on a bench in Phuket's Patong area last week. The mother faces charges of abandoning a baby.
The newborn was left in a reusable shopping bag on a bench behind a Krungthai Bank branch. A woman in the area heard the baby crying and found the newborn in the bag along with a bottle of milk, diapers and clothing. Police reviewed surveillance camera footage shows a woman, police later identified as Ei Ei Phyu, leaving the bag on the bench.
Police say the woman gave birth on September 9 at a local hospital in Surat Thani's Phun Phin district. Ei Ei allegedly took a van from Surat Thani to Phuket on September 22 and stayed with a friend in Patong. The early the next morning, she allegedly left her baby on the bench before boarding a bus back to Surat Thani.
Burmese workers in the Patong area told police Ei Ei used to work at a local Indian food restaurant before she moved to Surat Thani to work as a rubber tapper. Ei Ei allegedly told police she is not in the position to raise a child.
In earlier reports, police said the baby is healthy and does not appear to have any injuries.
SOURCE: Bangkok Post
Keep in contact with The Thaiger by following our
Facebook page
.
Never miss out on future posts by
following The Thaiger
.