Two metre crocodile caught in Krabi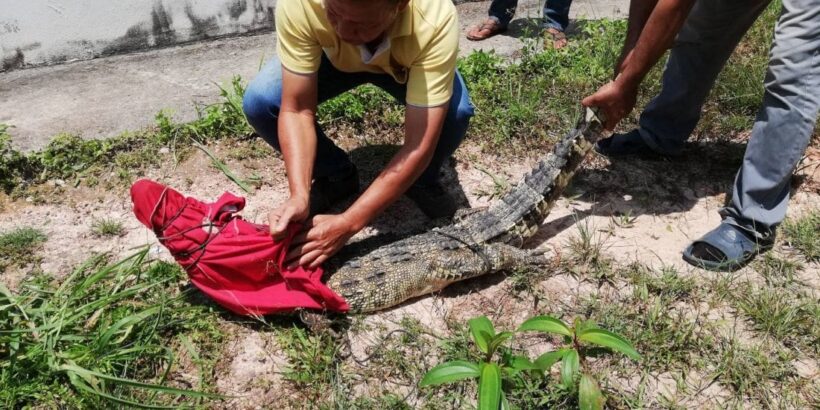 A two metre crocodile has been caught in a mangrove forest in Klongtom, Krabi whilst another crocodile was sighted last night.
Officials from the Krabi Provincial Fisheries Office arrived at the area after being notified by locals that a crocodile has been caught. The crocodile was 1.8 metres and 30 kilograms, female and in good health.
36 year old Noppohn Suparp says, "Last night my friends and I went to search for shrimps in a local mangrove forest. We were very shocked after we saw the reptile's eyes in the water."
"We realised that it was a crocodile. It took about three hours for four of us to catch it. We brought the crocodile to my house and informed the villager headman." ("Mum, hope you don't mind, we brought a crocodile home!")
The crocodile has now been taken to the Research and Development Centre in Nakhon Si Thammarat.





Read more headlines, reports & breaking news in Krabi. Or catch up on your Thailand news.
Five metre king cobra caught with bare hands in Krabi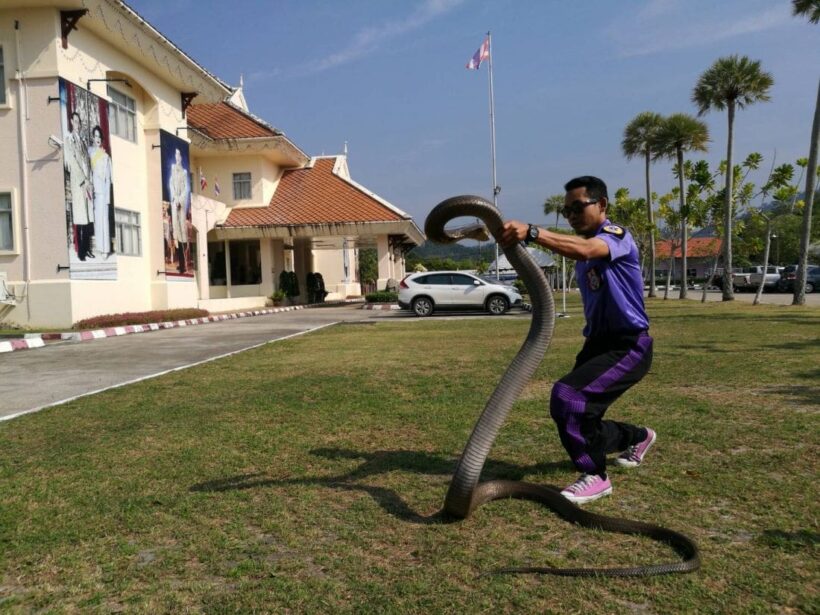 A 20 kilogram, 5 metre king cobra has been caught by a skilled rescue worker with his bare hands in Krabi.
Ao Nang rescue workers were notified that a king cobra was hiding near a local house in Krabi City. It took about 10 minutes for rescue workers to find the king cobra.
37 year old Sutee Naewhart, who found the cobra used his bare hand to pull the king cobra out of its hiding place by its tail.
At first it shook off his captor and tried to get away but Khun Sutee took a second go and within 20 minutes had the cobra in hand – his bare hands.
Khun Sutee says, "It not difficult to catch a snake with bare hands but we need to think about safety first. I caught this snake with my bare hands as I don't want to hurt it with a snake snare. I have had lots of practice to catch snakes. With no experience you can die by snake bite."
A 20 kilogram, 6 metre king cobra was caught in Trang by rescue workers the day before.
Watch that video HERE.





Eight days in southern Thailand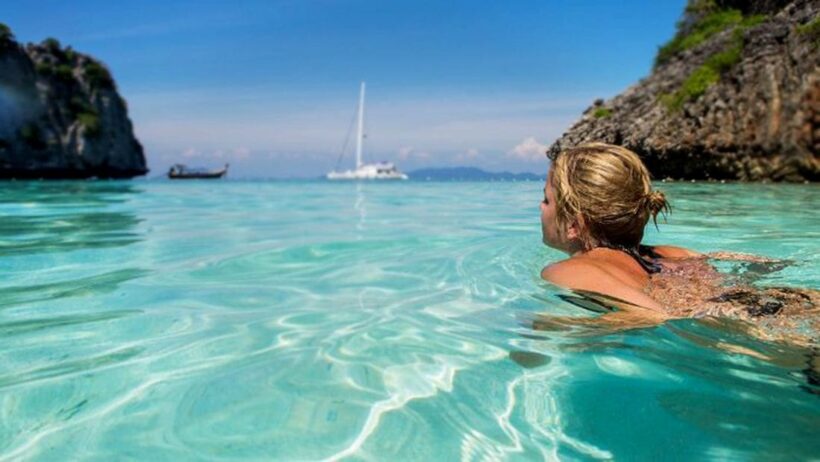 mtv.co.uk have visited Thailand recently and come up with their own short, cool, stays in the southern region. If you have a spare eight days, here is their guide for a quick southern beach holiday.
Phuket: 2 nights
How to get there
It's time to switch it up and head to the Southern region of Thailand. The easiest way is to fly direct to Phuket, an hour from Bangkok, to hours from Chiang Mai, an hour from Kuala Lumpur and 90 minutes from Singapore. Book in advance with any of the many budget airlines that have direct local flights into Phuket – Air Asia, Nok Airways, Jetstar, Lion Air, Bangkok Air, Thai Smile. Many airlines fly direct to Phuket from overseas airports. There is also daily bus services travelling to the island and a train from Bangkok, but you'll need to get off at Surat Thani and take a three hour bus to Phuket.
What to do
Phuket is often seen simply as a gateway to the islands in the Andaman – but with over 30 beaches of its own, it's a great destination in its own right too. Visit Patong and Patong Beach for a raucous night out on Bangla Road (think neon lights, rowdy bars, and crowded streets: see The Hangover 2 for reference).
For those who prefer a quieter holiday, Phuket old town has many excellent restaurants, quirky shops, cafés and art shops with lots of local history, while a day trip to the Similan Islands is an absolute MUST – you'll feel like you've walked into a legit screensaver. Phang Nga Bay and the floating Muslim village of Koh Panyee are also highlights of the region. On the island there are temples, Big Buddha, international stage shows, ladyboy shows (family friendly) and lots of markets and shopping opportunities.

Koh Phi Phi: 3-4 nights
How to get there
A 90-minute ferry or 45-minute speedboat ride is all takes to get from Phuket to Koh Phi Phi, which is actually two islands: the larger Phi Phi Don is all about beach bars (featuring fire throwing shows), busy township with touristy shops and hedonistic vibes. In contrast the smaller Phi-Phi Leh is undeveloped, with coral reefs, towering cliffs, and lush greenery. It's hotel-free too – and can only be visited for the day. Remember, for now, Maya Bay remains closed to tourists and can only be viewed in a drive-by with local tour boats.
What to do
Get. Beachy. Phi-Phi's gorgeous white sands, vivid turquoise water and awesome rock formations make for a tropical paradise – perfect for lazy days sunbathing, snorkelling, and generally riding that relaxi-taxi all the way to stress-free town.

Krabi: 1 night
How to get there
Another short ferry ride (between 1-3 hours) will take you back to the mainland, and deposit you in the hectic heart of Krabi, backpacker central. Ao Nang, the main beach town in the area, is renowned for bar crawls, clubs, and that fresher's week feel, so stay for one night of fun and then move on, heading across to the East Coast.
What to do
Party, honey. Alternatively, take it easy and enjoy a dip in the shockingly clear waters of Thung Teo Forest National Park's Emerald Pool, after working up a sweat exploring forest trails and waterfalls. Oh, and while you're on the 'natural pool' flex, the mineral-infused Klong Thom Hot Springs are an hour's drive from central Krabi. If climbing 1237 steps to Buddhist nirvanas your thing, then a visit to Wat Tham Suea or Tiger Cave Temple will provide you with a lot of exercise (take GOOD walking shoes) and an astonishing view when you reach the top.


Koh Lanta: 2 nights
How to get there
Ferries between Koh Phi Phi and Koh Lanta take 1 hour, and cost 400 baht, approx.
What to do
After some potentially wild nights on Phi Phi, Koh Lanta will feel like a haven, with its long, quiet beaches, relaxing reggae bars (grab a bean bag chair for a front seat to spectacular sunsets), and almost empty roads – perfect for exploring by scooter. Head to Koh Lanta's National Park (there's a small entry fee, but it's worth it) to hike trails, do some monkey spotting, and visit two idyllic beaches.


Himalayan griffon vulture found in a Krabi rubber plantation after storm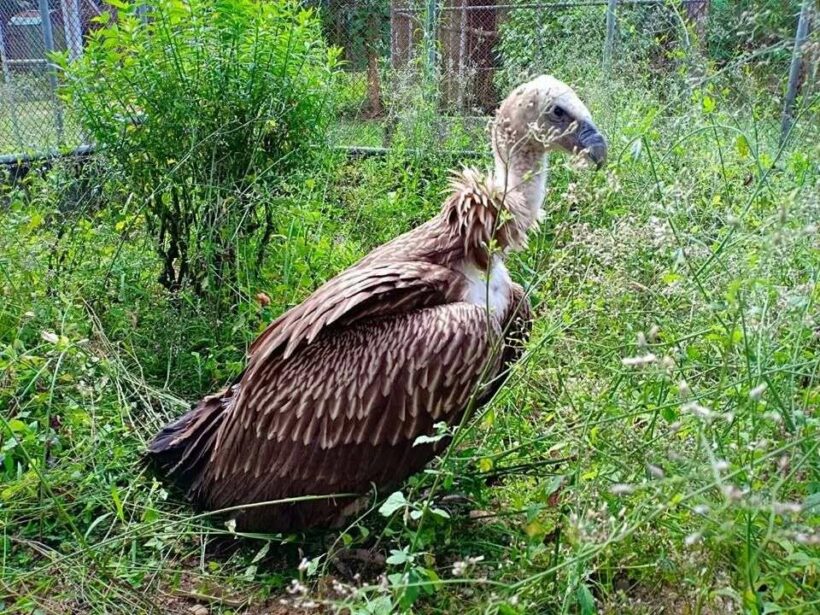 PHOTOS: DNP
A large but weak Himalayan griffon vulture has been found in a Krabi rubber plantation after poor weather on Monday. It's believed to have come from Tibet.
The head of Phang Nga Breeding Centre, Teetat Damudom says, "The Himalayan griffon vulture was brought to us on Monday. The vulture was been found by locals at a rubber plantation in Khao Phanom, Krabi."
"The vulture – measured wingtip to wingtip – is about two metres wide. It is weak from a lack of food and water."
"We believed that the vulture might have been trying to avoid tropical storm 'Pabuk' and was lost. It might have originally flown from Tibet."