UPDATE: German tourist found dead in Krabi hotel room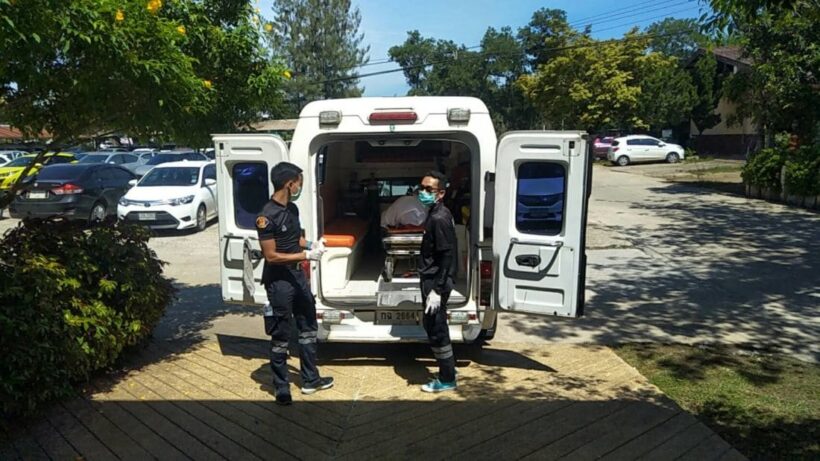 A German tourist has been found dead inside a hotel room in Ao Nang yesterday. A bag was over the man's head and tied around the neck. Ao Nang police were notified of the incident yesterday afternoon at a hotel in Ao Nang when contacted by staff.
Police found the body of a 40 year old German man on the bed. His head was covered with a bag and tied. The body was taken to Krabi Hospital for an autopsy.
Police say there were no signs of a struggle found on his body. His belongings – a notebook computer, his passport, credit cards and cash, remained untouched. Two glasses of water were found on a desk in the room. Another plastic bag was found on the floor. Police believe that the man died at least two days before his body was found.
At this stage police believed it is likely a case of suicide. However police are continuing their investigation. Police have not released the name of the deceased German tourist.
If you or anyone you know is in emotional distress, please contact the Samaritans of Thailand 24-hour hotline: 02 713 6791 (English), 02 713 6793 (Thai) or the Thai Mental Health Hotline at 1323 (Thai).


Read more headlines, reports & breaking news in Krabi. Or catch up on your Thailand news.
'Fast and Furious 9' to be partly filmed in southern Thailand, including Phuket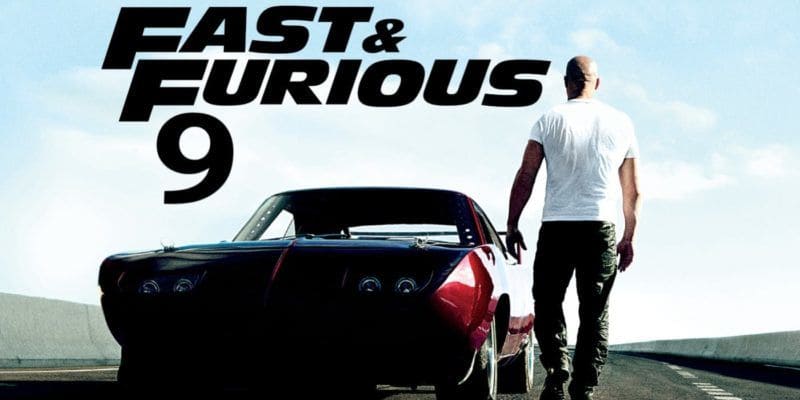 The latest sequel of the 'Fast and Furious' movie franchise will partly be filmed in Phuket, Phang Nga, Krabi and Surat Thani next month.
Yesterday Piya Petonji, the film's production manager, met with Krabi Governor M.L. Kitibadee Prawit at the Krabi City Hall before the cast arrives and filming begins.
The filming will be from July 1-27 in locations around Phuket, Phang Nga, Krabi and Surat Thani. It is estimated the production will bring a 340 million baht benefit to Thailand and the local film industry.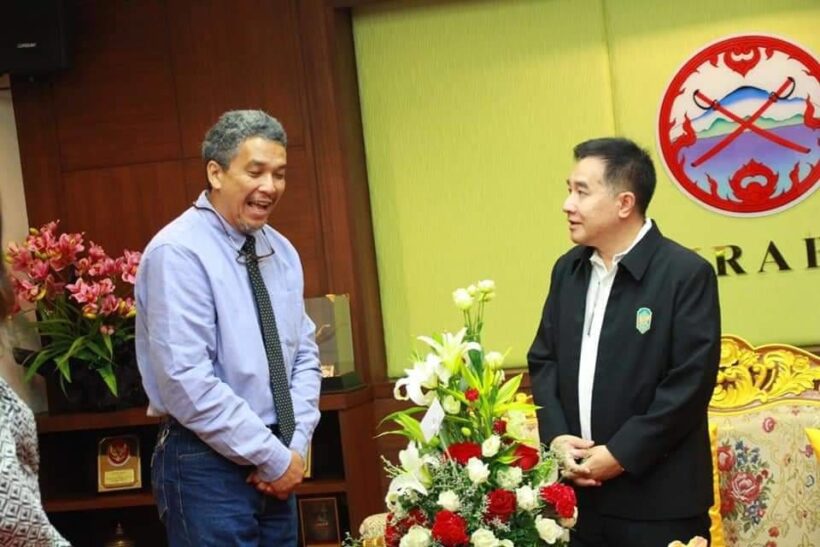 The Krabi Governor says this is a good opportunity for Thailand to present its beautiful nature, culture and history to the world through the film. There has been no announcement of when filming may be taking place around Phuket's roads.
The Thaiger recommends the plot of the film as a race between a visa-run passenger van and a Chinese Tour Bus to the Malaysian border, with a feature muay thai face-off on Maya Bay beach between Vin Diesel and Leonardo DiCaprio (though the 45 year old might have to get some training in before returning to 'The Beach').
Here's our Top Ten movies made around Phuket and Thailand.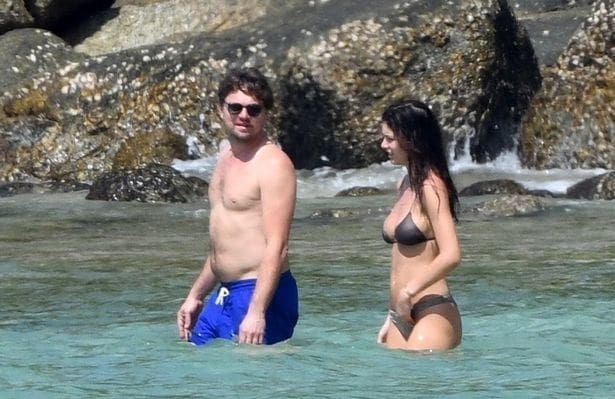 Leonardo in Phuket last year during a quick break
Missing German DJ identified after being found dead in Krabi villa this week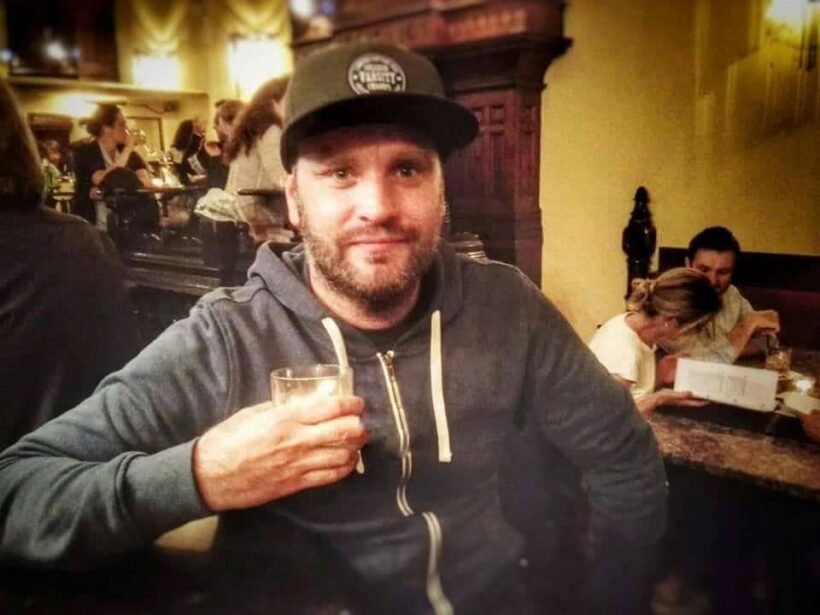 PHOTOS: Hannover DJ, Christopher Faust, found dead in a Krabi Villa this week – thesun.co.uk
More information has come to light about the German man found dead in a Krabi luxury villa this week.
Read The Thaiger report HERE.
The 39 year old tourist was found dead with his head bound in a green plastic bag and red duct tape in a suspected sex game gone wrong, as reported by The Sun.
According to Hannover police in Germany, Christopher Faust failed to turn up at work on May 16 sparking concern among his friends and relatives.
Mr Fasut, a DJ, was found dead in Krabi on Monday, June 11. It appears the man had taken a 'secret holiday' and checked into the luxury villas on June 7.
According to hotel staff, he was last seen alive in the morning on June 9 and ordered breakfast to be sent to his room. This was the same day that the hotel's housekeepers say they saw a "chubby Thai woman" leaving his villa.
When they checked his room on  Tuesday morning they found his naked body on the bed.
Police now believe that the "chubby Thai woman" was probably a local sex worker but police have been unable to contact her at this stage.
In the Sun report, Lieutenant Colonel Chavalit Petchsripia, from the Ao Nang Police, says they had initially written off the death as suicide but would now investigate further.
The body was sent to the forensic institute in Surat Thani to identify the cause of death. Police say they found two half-full glasses of water on a table leading to their belief that there had been at least two in the room at some stage.
Police also found a receipt for a roll of red duct tape. The roll was still attached to the tape that had been wrapped around the plastic bag over his head. Police say the man's valuables – his laptop, passport, credit cards and wallet – were still in the room and that there no sign of a struggle.
A spokesman for Hannover Police say they believe Christopher had "shaved his head and beard'' and matched an image of Christoper when he had his picture taken at Thai immigration.
SOURCE: The Sun UK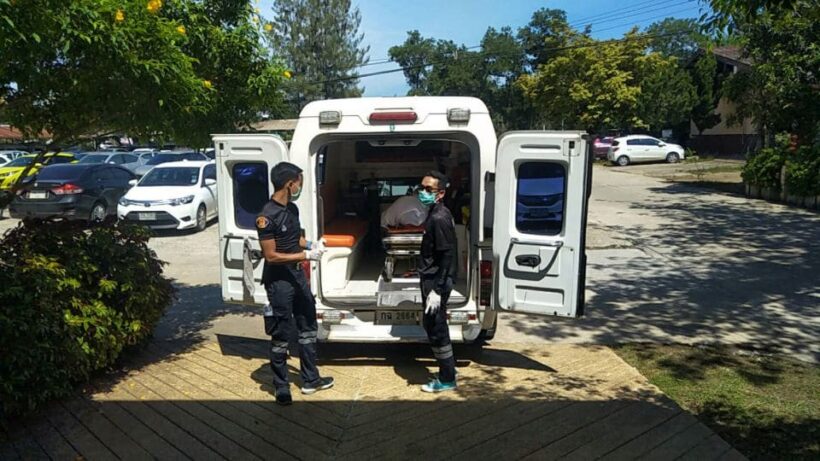 Red swimming flags out at Koh Hong in Krabi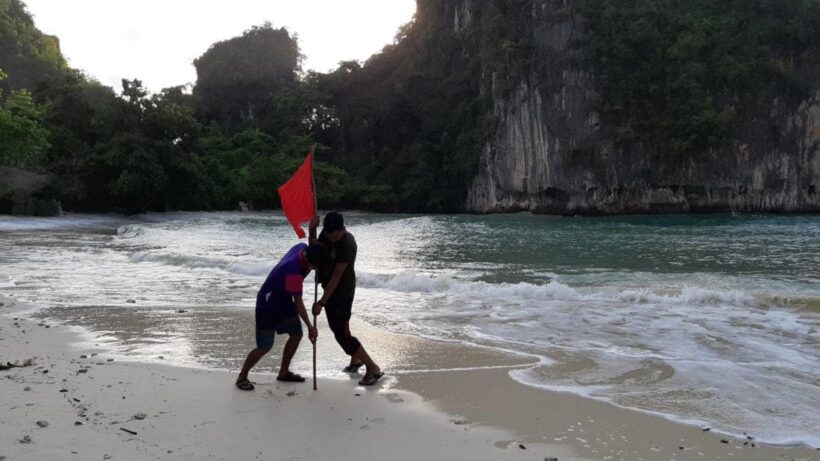 Red flags have been dusted off and set up along the beach at Koh Hong in Ao Luek, Krabi today. In an unrelated story, dead fish have also been found along a beach in Ao Nang, Krabi.
National park officers at Mu Koh Hong in Krabi have planted the red flags along the beach to warn swimmers not to go into the water because of strong winds and waves washing in from the south-west.
Krabi Marine officials have also issued a warning for tour boat operators and fishing boats to be more careful when going to sea today.
"Small boats should stay at shore today".
While at Klong Hang beach in Ao Nang, about 10 dead fish were found along the 10 kilometre stretch of beach. Marine officials haven't immediately responded to the finding of the dead fish.