Krabi
Former tattoo shop owner killed in Krabi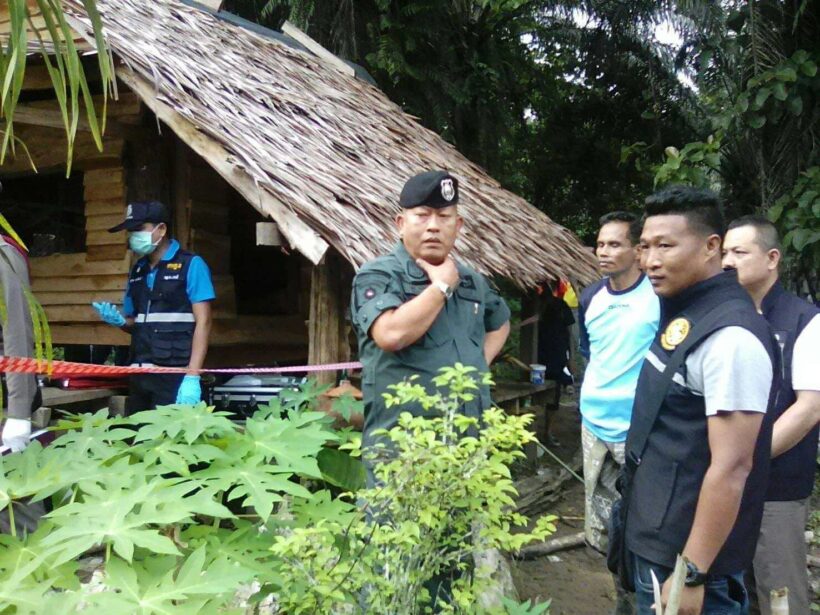 A former famous Phi Phi tattoo shop owner has been shot dead.
Ao Nang Police were notified of an incident at 4am this morning (Thursday) at a hut in Khao Kram in Krabi.
Krabi Police and rescue workers arrived at the scene to find the body of a man who was later identified as 42 year old Preecha 'Bangtos' Boatmen, a former famous tattoo shop owner on Koh Phi Phi. A bullet wound was found on his right temple. A spent cartridge was found on the floor.
Friends of Mr Preecha told police that last night while they were drinking coffee, a suspect who has been hiding nearby, used a gun to shoot Mr Preecha from behind, and then sped away in the dark. No one saw the suspect's face.
Mr Preecha used to have a tattoo shop on Koh Phi Phi but the shop was damaged by fire when there was a big blaze on Koh Phi Phi last year. Mr Preecha built the hut on public land and had had arguments with the locals before.
Police are continuing their investigation to find the suspect. At this stage police believe that Mr Preecha might have had some personal conflicts, perhaps including illegal businesses.