Former tattoo shop owner killed in Krabi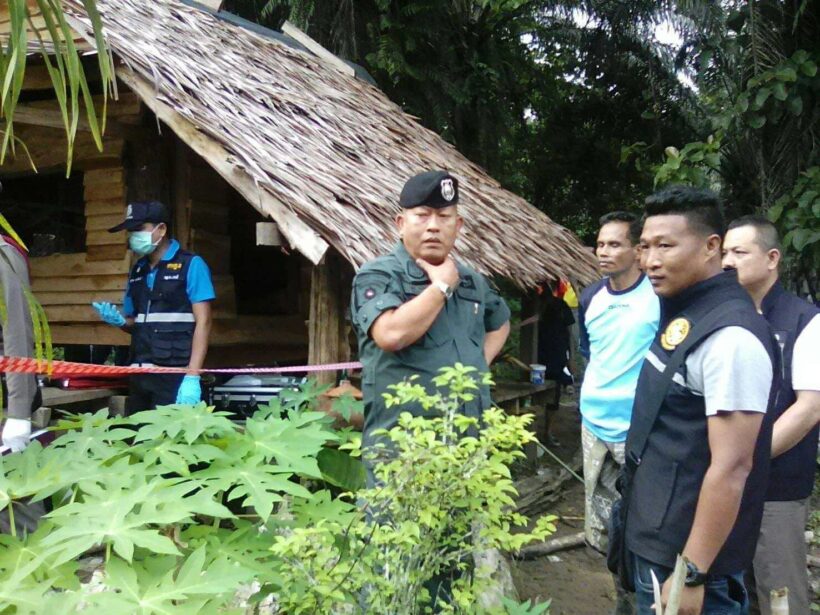 A former famous Phi Phi tattoo shop owner has been shot dead.
Ao Nang Police were notified of an incident at 4am this morning (Thursday) at a hut in Khao Kram in Krabi.
Krabi Police and rescue workers arrived at the scene to find the body of a man who was later identified as 42 year old Preecha 'Bangtos' Boatmen, a former famous tattoo shop owner on Koh Phi Phi. A bullet wound was found on his right temple. A spent cartridge was found on the floor.
Friends of Mr Preecha told police that last night while they were drinking coffee, a suspect who has been hiding nearby, used a gun to shoot Mr Preecha from behind, and then sped away in the dark. No one saw the suspect's face.
Mr Preecha used to have a tattoo shop on Koh Phi Phi but the shop was damaged by fire when there was a big blaze on Koh Phi Phi last year. Mr Preecha built the hut on public land and had had arguments with the locals before.
Police are continuing their investigation to find the suspect. At this stage police believe that Mr Preecha might have had some personal conflicts, perhaps including illegal businesses.


Read more headlines, reports & breaking news in Krabi. Or catch up on your Thailand news.
PM visits Finnish boy attacked by dogs in Krabi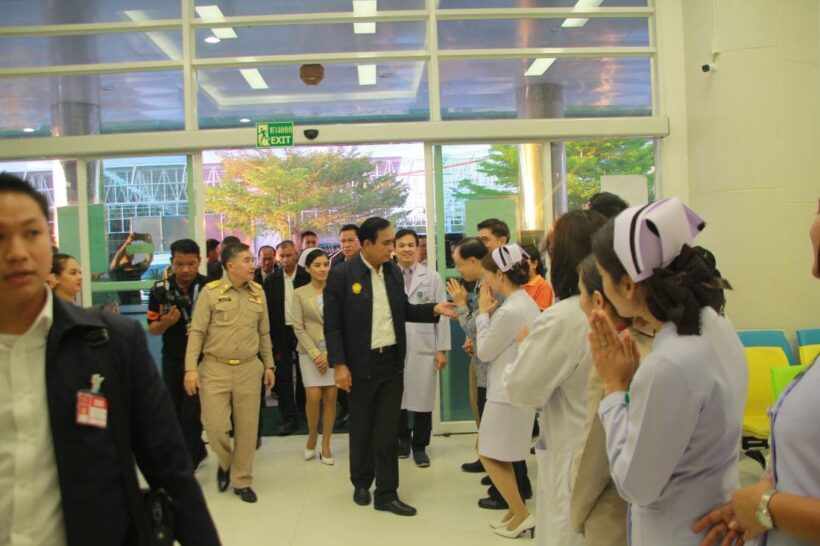 Thailand PM Prayut Chan-o-cha yesterday paid a visit to a five year old Finnish boy who was attacked by stray dogs at Ao Nong beach on Wednesday late afternoon.
Read more about the attack HERE.
The young Finnish boy, savaged by a pack of dogs living on the beach, continues to recover at the Krabi Nakarin International Hospital. Krabi's Governor visited him at the hospital yesterday to present gifts and meet the boy's father. The boy is recovering well according to doctors.
Krabi Livestock officials went to Ao Nang Beach to catch the stray dogs that have been bothering some tourists recently, according to reports.
And then yesterday afternoon, during a scheduled visit to Krabi and Samui, the Thai PM Prayut Chan-o-cha also took time out of his schedule to visit the boy at the hospital.
The PM thanked locals and foreign tourists who helped the boy immediately after the attacks and urged people to do not feed stray dogs.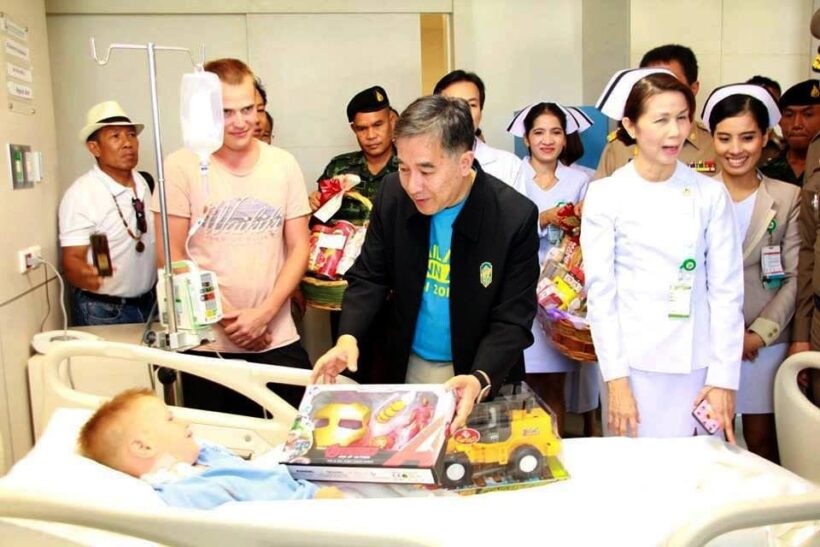 Five year old Finnish boy mauled by dogs at Krabi Beach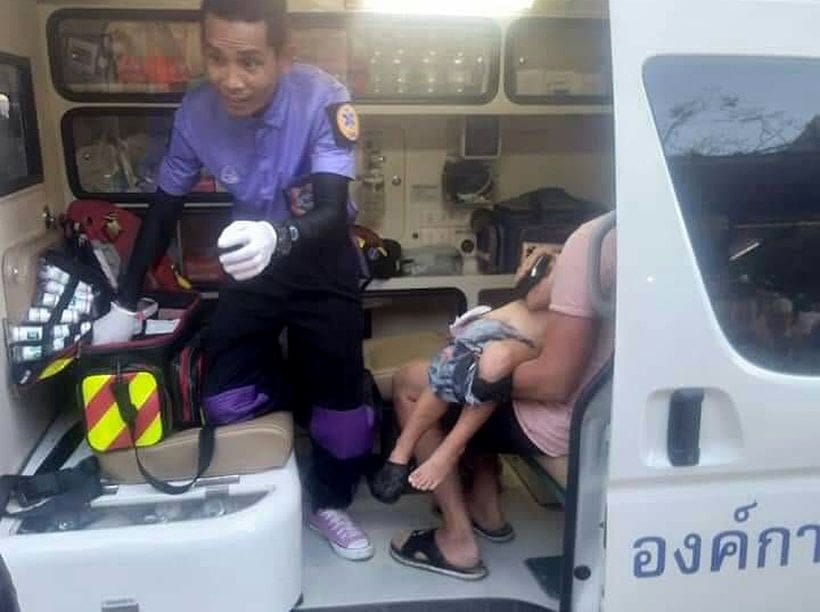 A five year old Finnish boy has been seriously injured after being attacked and mauled by a pack of dogs at Ao Nang Beach in Krabi.
Rescue workers at Ao Nang were notified of the incident at 6.30 last night. Rescue workers arrived to find the Finnish boy in distress and crying out with pain.
The boy's father was already carrying boy from the beach seeking help. Bite wounds were found all over the boy's body. He was taken to Krabi Nakarin International Hospital.
The boy's father says he and his two children were heading up from the beach when about 5 dogs started attacking his five year old son. Locals ran to help and chased the dogs away.
One of beach vendors says that dogs have been biting many tourists at the beach. Most of them are children aged around 4 – 8 year old.
A seven year old boy was seriously injured after being attacked and mauled by a group of dogs near Sarasin Bridge in Phang Nga last month.
Read more about that attack HERE.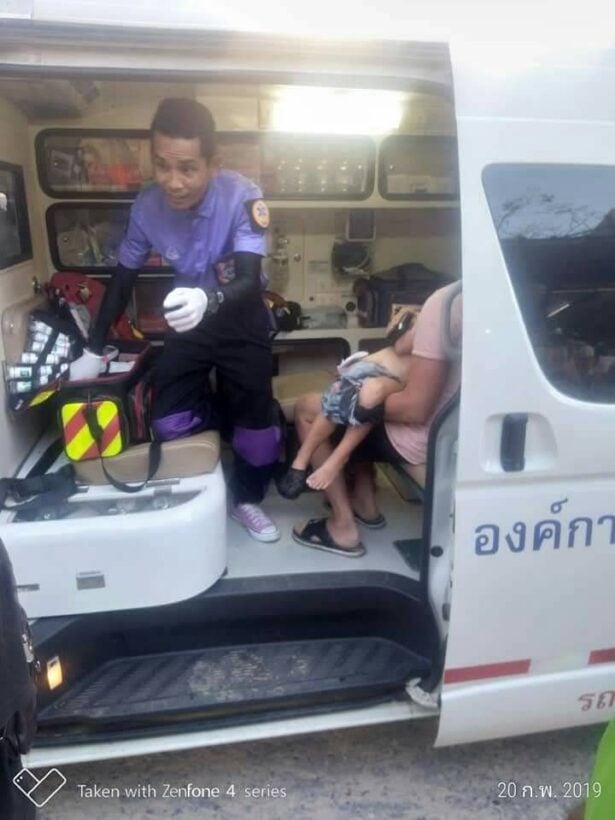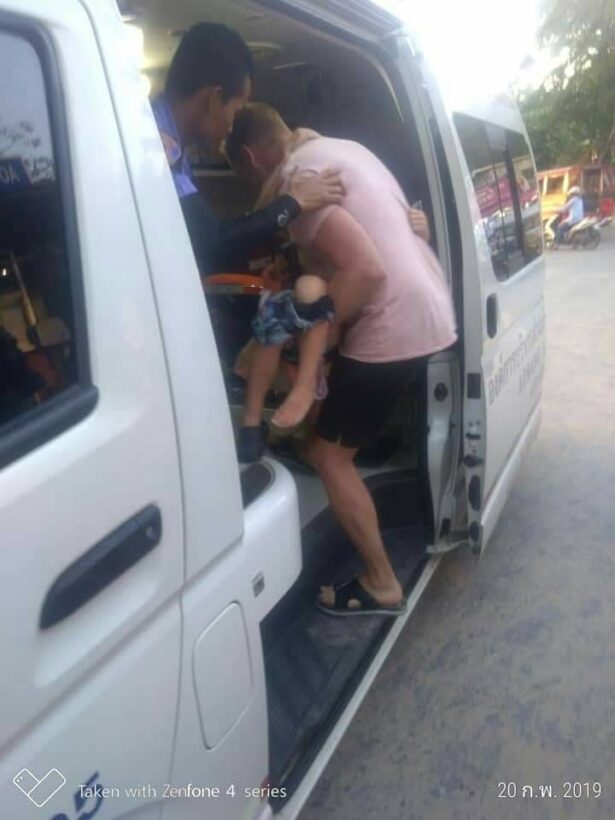 Baby Risso's Dolphin rescued at Railay Beach in Krabi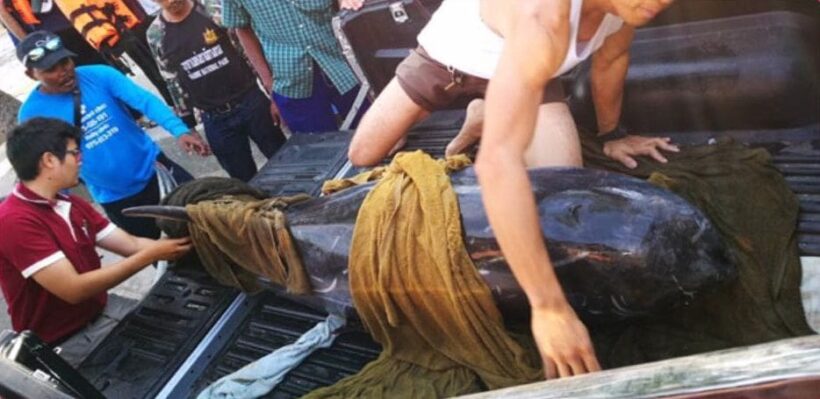 PHOTO: DMCR
A baby Risso's Dolphin has been rescued after being found on Railay Beach in Krabi on Sunday.
Officials at the Department of Marine and Coastal Resources (DMCR) were notified that the baby dolphin was found of the east end of Railay Beach.
The DMCR says that the species is a baby Risso's dolphin. This one is 250 centimetres long and weighs about 100 kilograms. The dolphin was weak and unable to swim by itself.
Wounds have been found around its head which marine staff believe was caused from being battered as it washed up onto the beach by waves.
The dolphin was taken to the Phuket Marine Biology Centre (PMBC) where it's receiving love, attention and further treatment.
Risso's dolphin is the only species of dolphin in the genus Grampus. It is commonly known as the Monk dolphin among Taiwanese fishermen. Some of the closest related species to these dolphins include: pilot whales, pygmy killer whales, melon-headed whales, and false killer whales.