Japanese passenger claims 3 million yen, camera stolen during Thai flight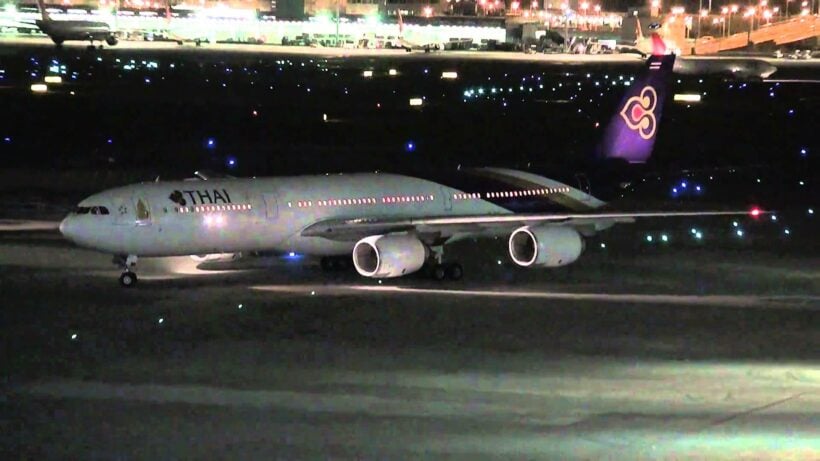 FILE PHOTO: Thai Airways flight at Haneda Airport, Japan
Police are investigating a claim from Japanese woman that 3 million yen (874,000 baht) and a camera were stolen from her bag aboard a Thai Airways flight from Tokyo.
The woman, whose name has been withheld, filed a complaint with the Suvarnabhumi Airport police shortly after her flight landed at 5pm yesterday (Monday).
The woman, who speaks Thai as she used to live in the kingdom, told police that the Japanese banknotes and her camera were inside her small travel bag. She said she noticed they were missing when the bag passed through the arrival luggage conveyor system at the airport.
She says she planned to carry the bag on board but flight attendants in Tokyo told her to load it into the plane's luggage storage area because there were many passengers and there might be no space for her bag in the cabin.
Kittipong Kittikhachorn, deputy director of the Suvarnabhumi Airport said on Monday that an investigation was taking place but, so far, no irregularities had been detected.
Kittipong said police have collected fingerprints and DNA samples from the bag and compared them with bag handling staff who worked on the shift when the flight landed. Police also checked the rooms of the workers but nothing was found.
He says officials also checked footage of security cameras and there was no evidence of a worker opening the bag. The footage showed that the seal put on the bag at the Tokyo airport was unbroken.
He said authorities at Haneda airport also checked security camera footage and found no irregularities. Pol Col Wiroj Tadso, commander of the Suvarnabhumi police station, said all the checks had been made in line with the standards of an international airport and no irregularities had been detected.
Wiroj said it would take some time to check fingerprints and DNA samples collected from the woman's bag.
ORIGINAL STORY: The Nation
Keep in contact with The Thaiger by following our
Facebook page
.
The stakes are high, the deliberations continue – Parliamentary Brexit vote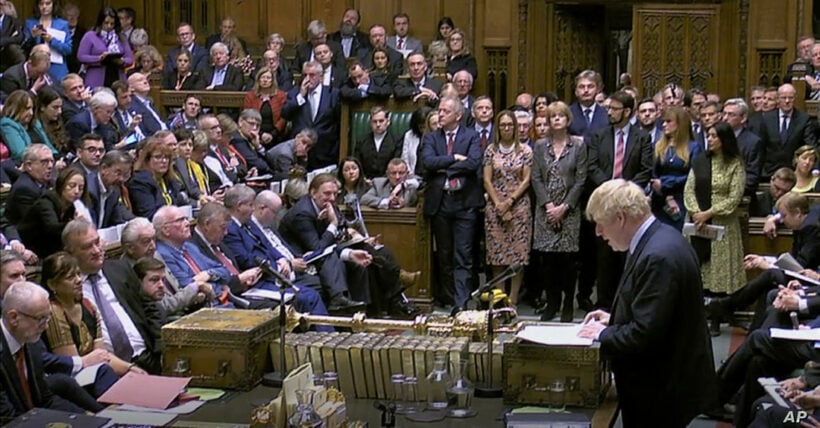 Call it Super Saturday, call it Deal or No Deal, call it the most important day in recent UK history. Today (Saturday) the UK House of Commons will gather on a Saturday, the first time for decades. Golf games have been postponed, polo sticks will have to gather dust and the cleaner's been told to come back on Sunday.
Earlier this week, British PM Boris Johnson did the near impossible and secured a new Brexit deal from the EU. The EU shocked everyone by throwing out the controversial Irish border backstop and replacing it with an alternative plan, after months of saying that Theresa May's deal could not be changed. Moreover, the EU leaders seem happy with the deal and have been waxing lyrical about the scruffy British PM they all dreaded negotiating with.
But it's not going to be easy. Some PMs have already tabled amendments that could make Johnson's run of success fall short of a finish line. Opposition MPs will put forward proposals to scrap Brexit or schedule a second referendum.
So how is the crucial, and historic vote, going to roll?
It's far too close to call. PM Johnson doesn't have a majority in Parliament and his Northern Irish allies, the DUP, who he needed to pass legislation, have already said that they won't back the new plan. Meanwhile, his opposition MPs are lining up to criticise the deal. And there's serious concern that the arch-Brexiteers in his own Conservative party will vote against the deal too.
Bottomline, if MPs don't vote for this deal then they can't be certain that Brexit will be delayed, despite the fact that Johnson is legally obliged to request a Brexit extension if no deal has been agreed by 11 pm on Saturday night. Last month, opposition MPs passed legislation that binds the British to this commitment. Mr. Johnson says he will comply with the law but reminds his opponents that this decision relies on the EU still having to unanimously agree to it.
But, if the deal passes, the UK finally leaves the EU. Johnson would probably hope to capitalise on his success and call for a general election soon after. His poll ratings are good at the moment, and you'd think they would improve after delivering Brexit.
If the deal goes down, Johnson requests the extension and it's approved, then we get into the nasty election where both sides will tear each other apart, adding more to a polarised community that may take decades to recover from this folly.
And if the EU refuses an extension, then all hell breaks loose.
Has it all been worth it?
Anyway, bring on Super Saturday as the deliberations continue.
Keep in contact with The Thaiger by following our
Facebook page
.
Points deduction system for drivers to be introduced mid-December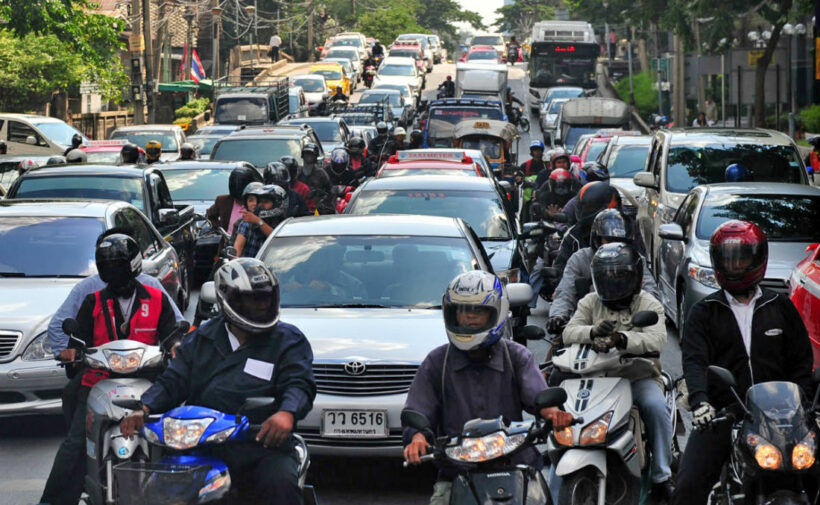 The point deduction system, for traffic and road infringements, is tentatively scheduled for activation for motorists and motorcyclists in mid-December. It is hoped that the system will help reduce road fatalities and injuries on Thai roads.
The deputy commander of Highways Police Command says that every licensed driver will be given an allocation of 12 points. Each time the driver commits a traffic law violation, points will be deducted. When there are no points left, the driver's license will be suspended for 90 days, after which the driver or motorcyclist will have to undergo training administered by the Land Transport Department to get their licence back, and another 12 points.
Those who don't attend the training, however, will have their licence returned after 90 days, but with only 8 points.
Points to be deducted differ, depending on the offence. Offences are divided into four categories:
• One point deduction
Using a cell-phone while driving; exceeding the speed limit; not wearing crash helmets for motorcyclists; not wearing seat belts; not giving way to emergency vehicles, riding on the sidewalk and not stopping for pedestrians on zebra crossings.
• Two points deduction
Running a red light; driving on the wrong side of the road; reckless driving; driving while his/her license is suspended and drunk driving.
• Three points deduction
Organising or promoting street racing without permission; hit-and run; driving while under the influence of narcotics; driving while under the influence of alcohol exceeding 150mg per ml.
• Four points deduction
Driving under the influence of alcohol exceeding 200mg per ml, drunk driving in a way which may cause serious injuries or death to the other people; driving in a manner disregarding the safety of the other people or causing trouble to other people.
SOURCE: Thai PBS World
Keep in contact with The Thaiger by following our
Facebook page
.
The body of an unidentified foreigner found floating south of Pattaya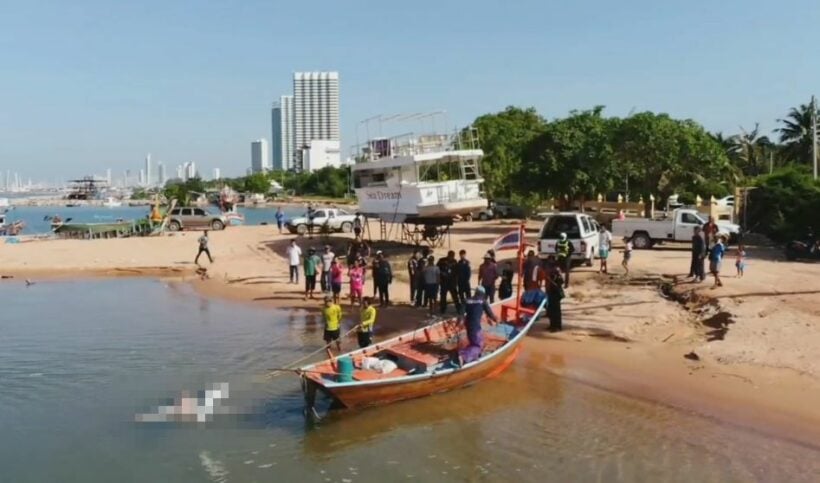 A fisherman has recovered a body, thought to be a foreigner, from the Gulf of Thailand off Sattahip.
Na Jomtien Police were notified of the body by 24 year old Teerapong Boonwat, a fishing boat captain plying the waters around Sattahip, south of Pattaya.
Mr. Boonwat had recovered the body found floating near Koh Ped (Duck Island), about three nautical miles from the Sattahip shore. Police and emergency responders rushed to the scene near Amparam Temple.
Police report that the male body appears to be a foreigner aged around 40 years old with a beard and little head hair. He was wearing a white T-shirt, long jeans and black sneakers.
No identification was found on the man. It is believed that he had died at least 7 days before his body was found floating in the water. The police didn't state if there was any signs of foul play or the condition of the body.
Police are investigating the incident and reviewing missing person reports to establish identification.
SOURCE: The Pattaya News
Keep in contact with The Thaiger by following our
Facebook page
.