EU maintains yellow card over Thai fishing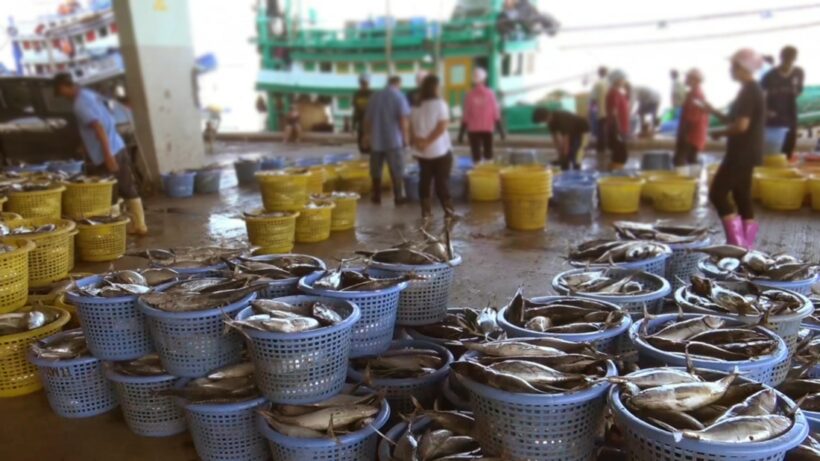 Continuing systemic flaws in the protection of the rights of workers and sustainable fishing policies has kept Thailand on the European Union's "yellow flag" watch list for illegal, unreported and unregulated (IUU) fishing.
A source at the Agriculture and Cooperatives Ministry revealed that the EU has decided to maintain Thaialnd's yellow flag for on IUU fishing.
Activists from the Civil Society's Coalition for Ethical and Sustainable Seafood (CSO Coalition) said that lack of proper measures to protect the rights of workers in the fisheries sector and ensure sustainable fishing to protect species were the major reasons hindering government efforts to improve Thailand's rank on IUU fishing – and protect its key seafood market.
The CSO Coalition also discussed the findings of two recent research studies on the situation of migrant workers in the fisheries industry and the impacts of unsustainable fishing on marine natural resources at a press conference in Bangkok yesterday. The studies found solid evidence of unsolved problems in Thailand's fisheries sector, said CSO.
The government received kudos from Thai Sea Watch Association president Banjong Nasae for its determination to solve IUU fishing problems. They had introduced many strict measures to regulate and control Thai fishing fleets, said Banjong. However, the measures to tackle IUU fishing also contained many flaws and resulted in unsuccessful efforts to improve Thailand's fisheries to meet EU standards, he said. "The weak point of the government's previous IUU fishing mitigation measures was that they only prioritise the regulations for fishing vessels and ignore the policies for promoting sustainable fishing, which are also a very important matter for tackling IUU fishing," he said.

He emphasised that Thailand's fisheries could not be sustainable unless the government prohibits the use of destructive fishing equipment such as otter trawling and lit purse seines and issues quotas for catches.
"How can we solve IUU fishing when destructive fisheries are still openly operating?" Banjong asked.
"The government must ban environmentally harmful fishing equipment and come out with sustainable fishing policies based on a sustainable yield from our seas, in order to prevent overfishing and preserve the bounty of the marine ecosystem.
"A CSO Coalition study on the impacts of destructive fishing equipment found that the use of otter trawling and LED lights have cost an estimated 145 million baht in damages to Thailand, as these fishing methods also catch juveniles of many species, including 74 economically important fish, before they get a chance to reproduce.
Prominent migrant workers' rights defender Suthasinee Kaewleklai said that inadequate rights protection for migrant workers in the fisheries sector had also contributed to the unsatisfactory performance in the mission to end IUU fishing.
"The results of a survey of 300 migrant workers in the fisheries industry from six provinces showed that many migrant workers still have to work in hostile condition for too long hours without proper welfare and protection of their rights," Suthasinee said.
"We have found that many workers were being illegally taken advantage of by their employers. One in three participants in our survey said they have less than six hours rest per day, and one in five revealed that they have to work for more than 14 hours, which is a clear violation of worker protection laws."
The government must efficiently enforce worker protection laws, she insisted, as well as encourage business owners to treat their workers justly.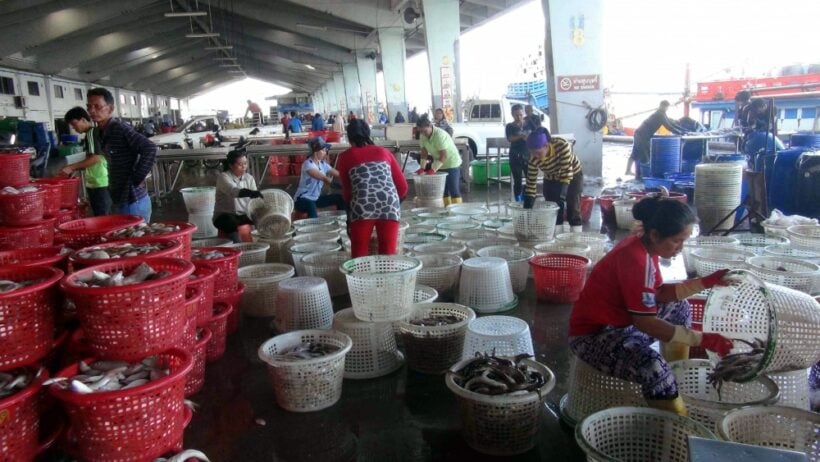 STORY: The Nation

Woman stages an accident and lies to police about gold theft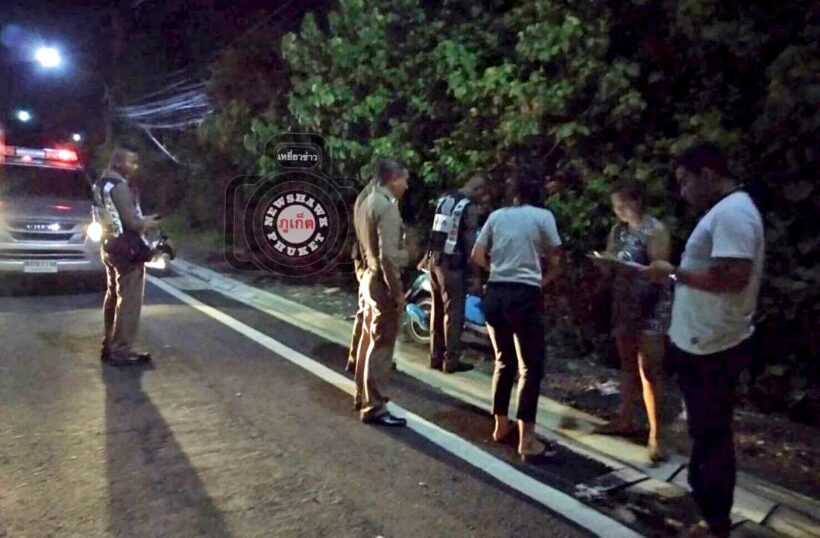 PHOTOS: Newshawk Phuket
A woman has confessed to lying to police about two thieves that snatched her gold necklace and bracelet on Sakdidet Road in Wichit.
On Tuesday, 'Newshawk Phuket' reported that two thieves snatched the gold necklace and bracelet weighing around 30g of gold, worth 40,000 baht, on Sakdidet Road in Wichit.
Patrol police arrived at the scene to assist the woman and investigate her claims.
Yesterday, Phuket City Police say that the woman, 25 year old Rattana Kraiwan from Songkhla, had been taken to the Phuket City Police Station for questioning.
Rattana hadn't filed an official report to police and she eventually admitted to police that she made the story up.
Police say she's admitted to staging the fall off her motorbike into a ditch nearby and pawning off the two gold items, which belonged to her husband, to pay for her personal debts. She said she was afraid that her husband would be angry so she made the story up.
Rattana has promised to police that she will not do things like this again. It is unclear if police pressed any charges or just closed the case with a warning.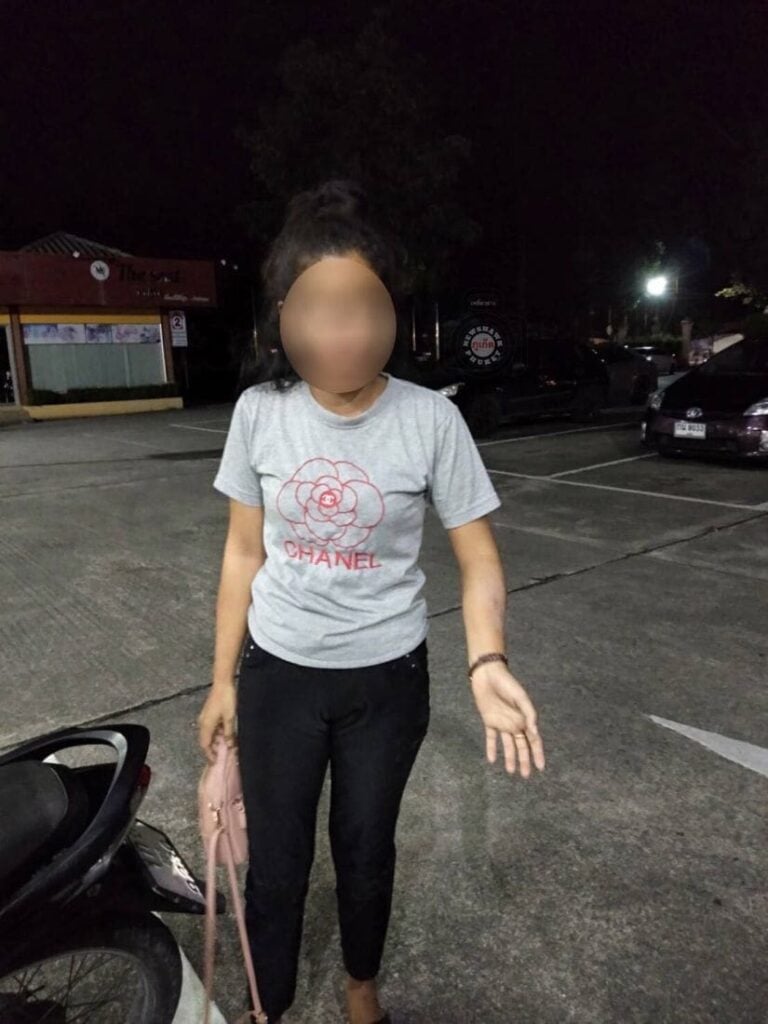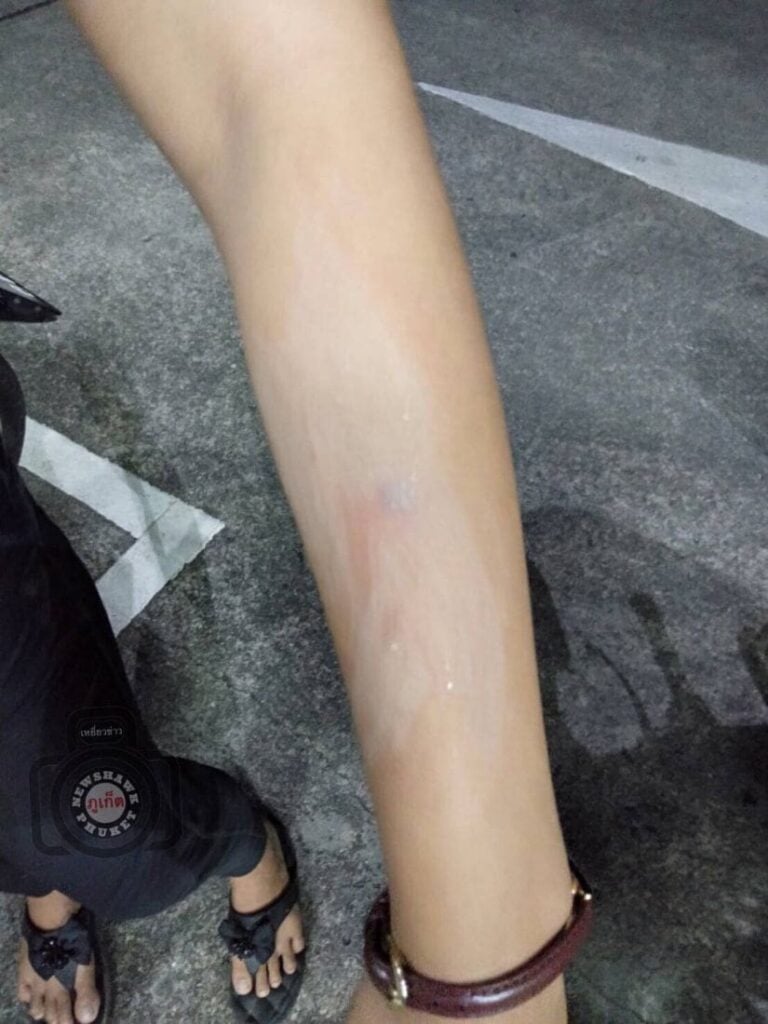 No more coups, unless we need one – Commander in Chief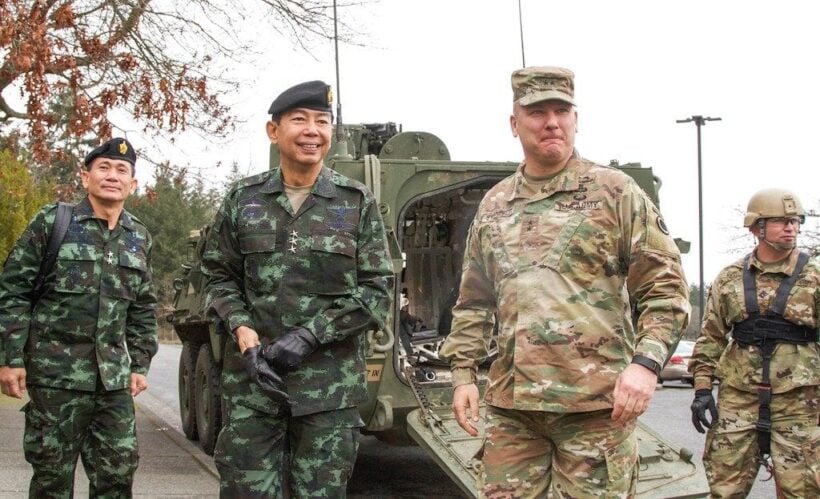 With the country heading for elections in February, or sometime soon in 2019, the hope is for a new, democratically elected government following four and a half years of military rule. But would the army rule out another coup?
Army Commander-in-Chief Gen Apirat Kongsompong has refused to rule out the possibility of another coup if the country is plunged into chaos again.
Speaking to Thai PBS, Gen Apirat said… "My hope is that politics will not bring the country into conflicts again. If politics doesn't cause chaos, then nothing will happen."
Military coups have gone hand-in-hand with the rough and tumble of Thai politics for almost 80 years since the country stumbled into democratic parliamentary rule in 1932 in a bloodless coup.
Speaking to the media for the first time since taking office, Gen Apirat says that, while Thailand had had more than 10 military coups, the last few ones were triggered by politics.
"Gen Prayut Chan-o-cha, who was then army chief in 2014,  had no choice but to intervene. Just imagine what would have happened, had Gen Prayut did not do what he did."
Gen Apirat also voiced full support of the army for the National Council for Peace and Order.
"The army and NCPO are one and the same."
But the General stressed the army is ready to lend support to any government that comes to power.  By his position, Gen Apirat also currently serves as the secretary of NCPO.
The new army chief said he is hopeful that the country will not have to endure more any violent political conflicts.
"We have seen what conflicts have done to the country. Let them serve as a reminder ," he said.
Thaiger Radio News – Thursday