Chiang Rai
Seven arrested over a 300 kilogram 'ice' shipment in Chiang Rai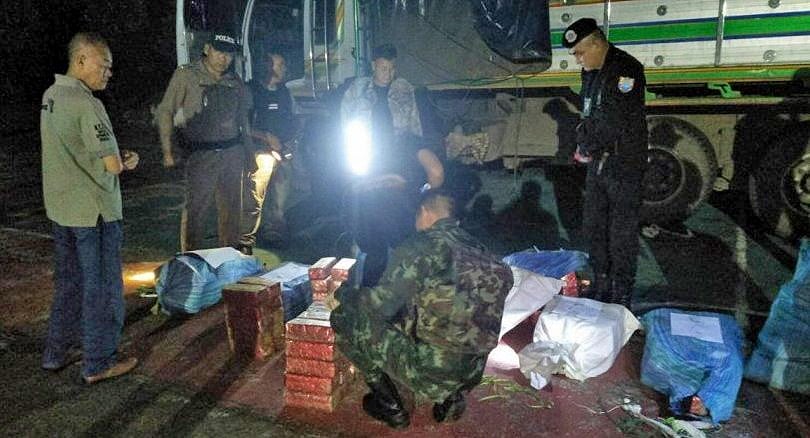 Chiang Rai is in the news for a different reason this morning after six adults and a 15 year old have been arrested over a drug bust in Chiang Rai early today (Monday). The Nation reports that most of the group were riding in a suspected "spotter" car ahead of a a truck full of crystal methamphetamine, aka 'ice'.
Fourteen sacks of crystal methamphetamine, weighing nearly 300 kilograms, were found in the back of the truck. Police, anti-narcotics officers and paramilitary rangers assembled on the Chiang Khong-Thoeng Road, between Chiang Rai city and the Laos border. They were suspicious of a 10-wheel truck following a Toyota Vios sedan. The vehicles were heading towards Thoeng district from the Laos border district of Chiang Khong. The trucks were traversing the section of road around 3am.
In the back of the truck were 343 sacks marked 'tea leaves' but turned out to contain quantities of crystal methamphetamine.
The 46 year old truck driver was arrested along with five others in the sedan between the ages of 20 and 32. There was also a 15 year old arrested along with the others.. All were detained for questioning for being involved in the shipment of illicit drugs.
Officials believe the drugs were smuggled in from Laos via Chiang Khong or nearby Wiang Kaen district, where there are typically fewer checkpoints. Had they come in via Mae Sai and Mae Chan districts, the smugglers would have to use Paholyothin Highway, which has many more checkpoints, a police source said.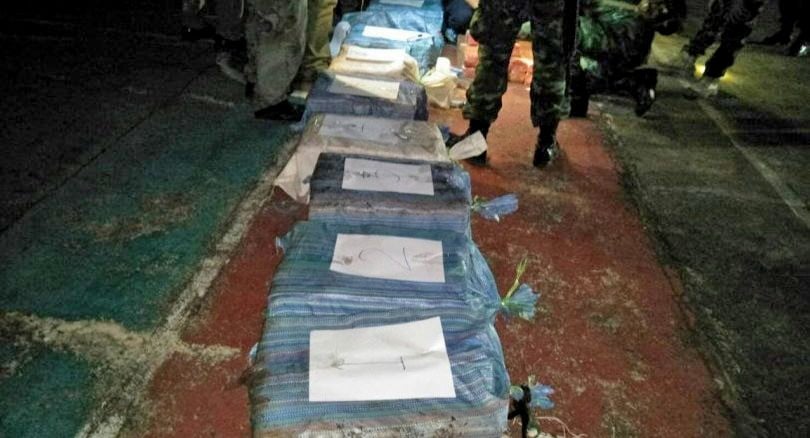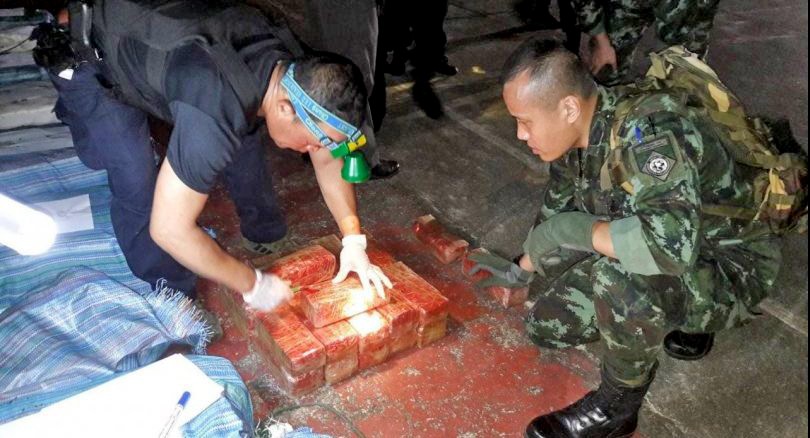 SOURCE: The Nation