Comment: They're out. Now what? The future for Mu Pa football team members.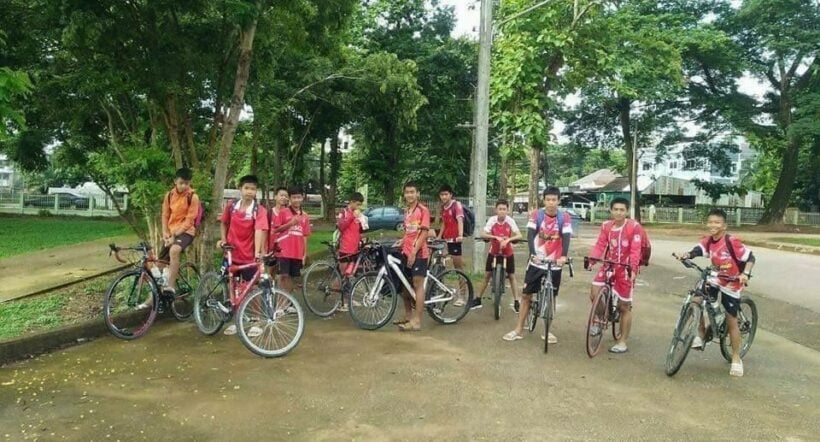 by Tim Newton
They're out. Now what for the 13 young men from Mae Sai?
They entered the Tham Luang caves on June 23 along with their 25 year old coach, Ekkapol on a benign post-practice trip to the nearby caves. The y'd been there before.
Except for their families, guardians and school friends, they were basically unknown to anyone outside the Mae Sai district, up in far Northern Thailand, close to the border with Myanmar.
They were just kids, 11-16 year old teenagers who had nothing much to worry about except their schooling, their love for football and what to eat next (it's emerged that they love sweet basil pork – spicy!).
That situation has now changed drastically and they are unwitting overnight (well, 18 day) media stars although we've barely seen them except for a few fuzzy videos inside the cave and some masked little faces in the Chiang Rai hospital.
If they thought their life had taken an unplanned swerve when they got stuck inside the cave, that's nothing compared to what lies ahead for the 13 young men. Profound changes are about to descend on them.
Their lives, and that of their families, are going to be very different following their forced and extended stay inside the bowels of the Khao Nang Non mountains.
How will this be managed? Who is going to protect the interests of each individual as the world's media try and get their 'exclusives', knock on their doors and 'hunt them down'?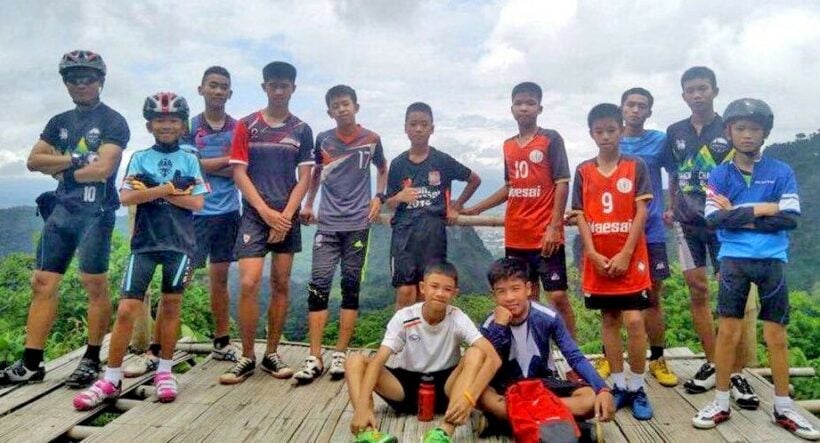 As the authorities have worked diligently to protect the young soccer players from the prying eyes of the media, they've unwittingly made the team even more desirable media fodder. So far, we know very, very little about the team, their journey into the cave and how they managed the situation in the dark, waiting. And waiting.
After a week or so there will certainly be some sort of highly stage-managed media conference with a few or all of the team introduced to the media. If not the team we will have some of the key leaders and a few 'heroes' lining a stage providing information.
If they don't accede to even a basic media conference with some representation of the 13 team members then journalists, local and international, will pursue individuals, despite the best wishes of families to 'respect their privacy'.
The less that is known, the more people will want to know – that's the nature of media.
It's doubtful that any of them will be used to talking to hundreds of people, let alone a generally polite but persistent Thai media.
In the meantime the thirteen individuals have to get their lives back on track. Their school counsellors, families, medical staff and mental health experts will surely be keeping an eye on them. And there will be no shortage of support. We can imagine fund-raisers, Go Fund Me campaigns and any number of ways their local community, as well as the wider Thai and international community, will rally to provide whatever resources the young men need.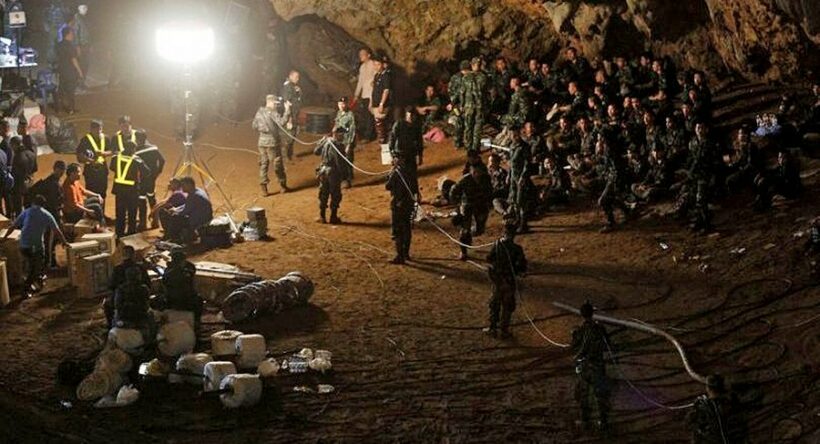 But how to protect them from their new-found fame?
It's going to be difficult and some of them will cope better than others. Some will surely want to get back to their lives as anonymous members of their community. Some will better cope with the attention and even take advantage of the many offers that are sure to come their way.
There will be the formal round of official 'welcome homes', thank you dinners for the rescue workers, medals awarded, meetings with the Thai PM and perhaps even some members of a 'special' Thai family may want to meet them.
Surely there's the feature articles, the books, the TV appearances, interviews and, eventually, the movies that are bound to follow in the wake of such intense world-wide media interest. Hollywood producers are already in Chiang Rai scoping out the area and picking up background shots. It won't be one movie, there will be several. And countless TV and web documentaries and analysis.
Then there's the singular case of 25 year old assistant coach, Ekkapol Chanthawong who, by all accounts, is a responsible community member who loved his work with the football team, his Aunt and his ailing grandmother. Ekkapol, or 'Ake', will forever carry the burden of having guided his team into the caves on June 23 for, what was meant to be, a benign excursion following their scheduled Saturday football training. There will be a different type of media attention on him, partly because he's older and partly because he is the lead character in the story. (There have been stories circulating in some Thai media that Ake actually went in to find the boys and was caught in there, along with the other 12, during his search. The stories are unverified at this stage.)
Of course we mustn't forget the many rescue workers, from around the globe, and from within the ranks of Thailand's elite Navy Seal. The international rescue effort has been extraordinary – a bringing together of some of the most competent and skilled cave-diving specialists, a first.
38 year old Saman Kunan, a former Thai Navy Seal, gave his life during the rescue effort – dying a hero trying to save others. His loss of life, during valiant efforts to save the group, was the only casualty and an honest reminder of how dangerous the mission was.
The effort to find and retrieve these 13 footballers has been immense – the effort, scale and magnitude of the rescue has probably only been matched following the 2004 tsunami. The sheer complexity, volume of equipment and skills involved to get these youngsters out alive has provided valuable experience for everyone from government officials down to the nurses and staff at the hospitals, local village volunteers and Thailand's media.
For the 12 members of the Mu Pa football Academy and their loyal mentor, Ekkapol, their lives will now be different in profound ways they can't even imagine.

Want more from the Thaiger family?
📱 Download our app on Android or iOS for instant updates on your mobile
📧 Subscribe to our daily email newsletter
👍 Like/Follow us on Facebook
🔔 Subscribe to or Join our YouTube channel for daily video updates
Chiang Rai sees 2 new infections linked to Bangkok, Chiang Mai entertainment venues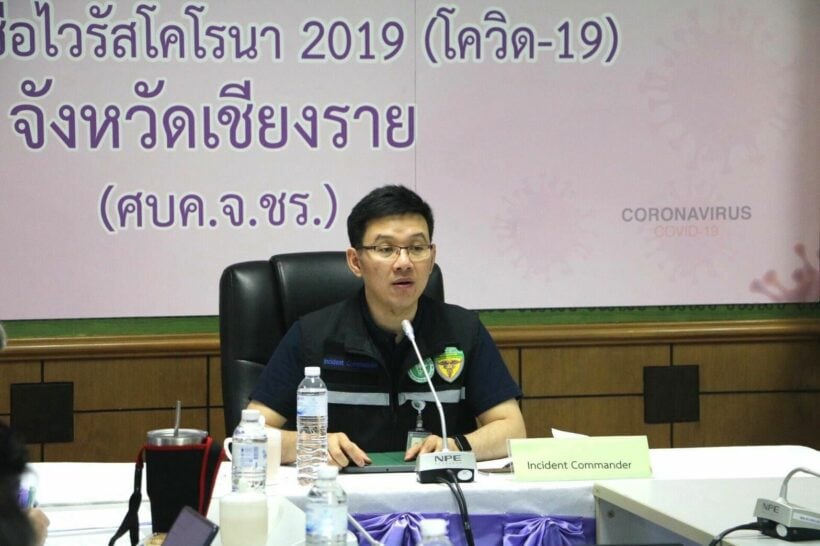 Chiang Rai is reporting 2 new Covid infections that are linked to entertainment venue clusters from Bangkok and Chiang Mai. The people who tested positive for the virus have entered a 14 day mandatory hospital quarantine. The governor of Chiang Rai and chair of the Communicable Diseases Committee ordered anyone travelling to the province from a red zone to self-monitor for 14 days and avoid contact with others.
He also noted that anyone returning to Chiang Rai from a controlled area must contact the village headman and community leader to organise village health volunteers. All of those who enter the province must follow Covid safety precautions with anyone violating the measures to be fined up to 20,000 baht under the Communicable Disease Act B.E. 2557.
Chiang Rai's local officials have also voiced concern over Songkran, or the Thai new year festivities, and have banned water-splashing, foam parties, food catering and other types of close contact activities. Entertainment venues, pubs, karaoke, bars, and taverns are temporarily closed. And, other facilities like gyms, and tutoring companies are also ordered to limit visitors.
Health officials are also waiting for Covid-19 test results from 2 other people in Mae Sai district who returned from the same entertainment venues in Bangkok and Chiang Mai. The news of another Covid outbreak has prompted the government to cancel the Songkran festivities in Bangkok.
Meanwhile, Chiang Rai Province has received 5,000 doses of the Sinovac Covid-19 vaccine that will be administered to certain groups of people who are on the frontlines in areas of Muang Chiang Rai District and border areas in 7 districts: Mae Sai, Mae Chan, Mae Fah Luang, Chiang Saen, Chiang Khong, Wiang Kaen, and Thoeng. The government also plans to distribute 800,000 doses of Sinovac's Covid-19 vaccine to 22 provinces sometime in April.
But the vaccine's effectiveness has come under scrutiny after Brazilian officials reported that the vaccine was only 50.4% effective in preventing Covid infections. That number is apparently quite low compared to what Sinovac Biotech quoted at 78%.
Want more from the Thaiger family?
📱 Download our app on Android or iOS for instant updates on your mobile
📧 Subscribe to our daily email newsletter
👍 Like/Follow us on Facebook
🔔 Subscribe to or Join our YouTube channel for daily video updates
Officials tracking down foreigners with fake IDs opening up illegal businesses in Chiang Rai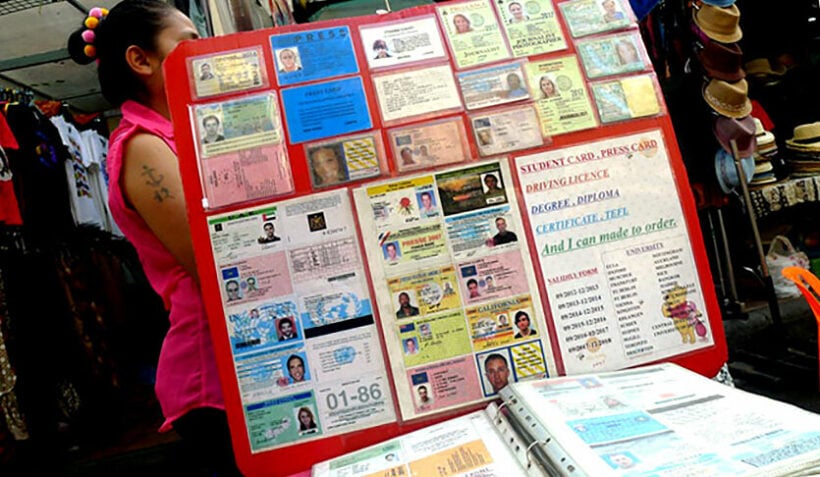 Thai news site TNA is reporting that the Department of Special Investigation is investigating 255 foreigners who are allegedly in possession of fake Thai IDs in the Wiang Kaen district of Chiang Rai. The report also claims that they were operating illegal businesses.
One of the suspects is Chinese but carried a Thai ID saying that he was a Thai citizen "Apao Saesoen". The man later registered a company to run a business reserved for Thai citizens. The DSI believe that the issuing of fake Thai IDs could affect national security. The Chinese man, whose real name is Wen Haomiao, is now being tracked down after the issue of an arrest warrant.
The origins of the other foreigners, reported as 'aliens' in the Thai media, were not made apparent in the article.
The DSI director-general says his department is working with the local Department of Provincial Administration as they track down the sources of the fake documents. So far the investigation is concentrated in the Wiang Kaen district, in the far east of the province, on the Laos border.
The provincial office is trying to find and revoke Thai ID cards earlier issued for 50 foreigners. 7 of them had already set up alleged fake Thai companies.
Fake Thai IDs and other documentation was readily available is various markets around the country, especially in touristy areas. But recent crackdowns have pushed the lucrative market underground although fake documentation remains a popular business in Thailand. Khao San Road was a hive of fake documentation until a crackdown in 2018 forced most of the illegal vendors off the streets.
SOURCE: TNA
Want more from the Thaiger family?
📱 Download our app on Android or iOS for instant updates on your mobile
📧 Subscribe to our daily email newsletter
👍 Like/Follow us on Facebook
🔔 Subscribe to or Join our YouTube channel for daily video updates
Border officials on alert for Burmese coup protesters fleeing military crackdown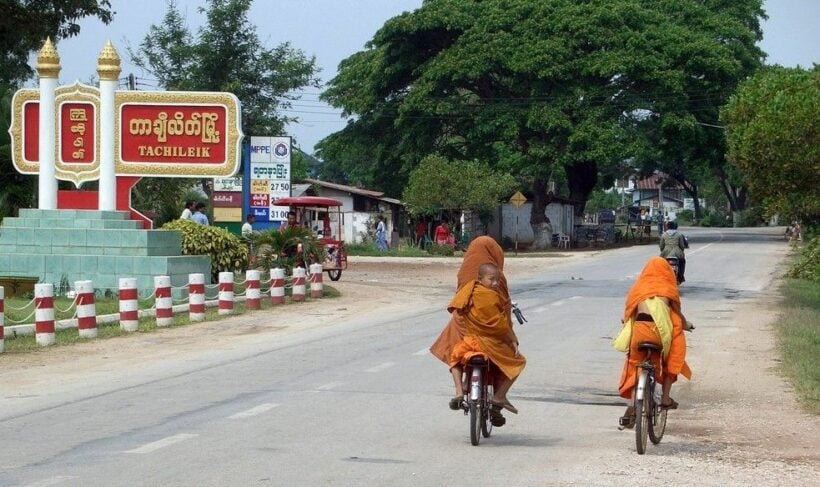 Border police have increased patrols in the northern province of Chiang Rai amid concerns that Burmese protesters may try to cross into the Mae Sai district. This follows a military crackdown in the Burmese border town of Tachilek as the army tries to quell anti-coup rallies.
According to a Bangkok Post report, Sompong Chingduang from Thailand's Immigration Bureau says the authorities in Mae Sai continue to monitor the situation in Tachilek. On Saturday, 2 protesters were killed in the Burmese city of Mandalay after officials opened fire on demonstrators protesting the February 1 coup.
The following day, thousands rallied in the town of Myawaddy, on the border of the Mae Sot district in the Thai province of Tak, while another protest was held in Tachilek. The Tachilek protest led to the border between Thailand and Myanmar being shut for 2 hours. It's understood the largest rallies yet are being planned for today.
Meanwhile, Sompong has issued a warning that nobody fleeing the military crackdown in Myanmar will be granted entry to Thailand but will instead be turned away from the border. He says to do otherwise would pose too much of a health risk for Thailand, given the Covid-19 situation.
SOURCE: Bangkok Post
Want more from the Thaiger family?
📱 Download our app on Android or iOS for instant updates on your mobile
📧 Subscribe to our daily email newsletter
👍 Like/Follow us on Facebook
🔔 Subscribe to or Join our YouTube channel for daily video updates