Chiang Rai: They will start coming out tonight at 9pm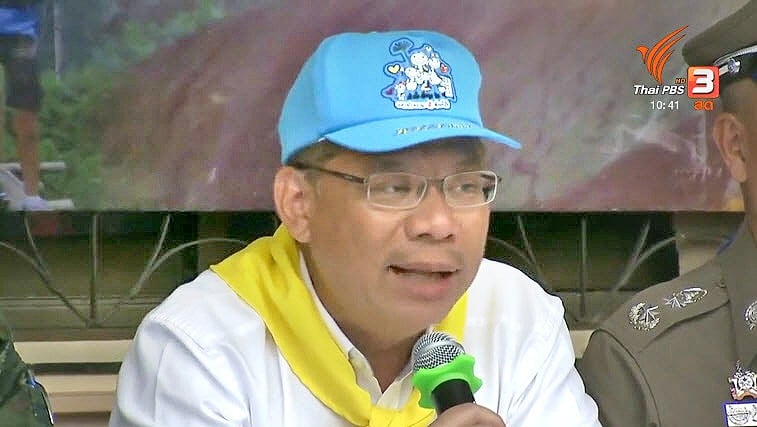 PHOTO: Thai PBS
"Today is D-Day," says the Chiang Rai Governor, adding that 13 international cave divers and 5 Navy SEAL members have gone into the cave to bring out the Mu Pa Football Academy members.
"Each of the survivors will be escorted by two rescue divers. He told a media briefing that the first survivor should be brought out, starting around 9 pm tonight.
Narongsak said both teenagers, aged between 11 and 16 years, and their 25 year old coach, and their families have been informed.
"The boys are both physically and mentally fit and they all agree with the rescue mission. They all said they are prepared to encounter whatever lies ahead."
He said the current weather and conditions in the cave are "most conducive" for the rescue operation.
The forecast for more heavy rain has forced rescuers to go ahead with today's risky evacuation.
Photo below published by Thai Navy Seals this morning showing the solidarity between the local and international rescue team hell-bent on getting the boys home to their families.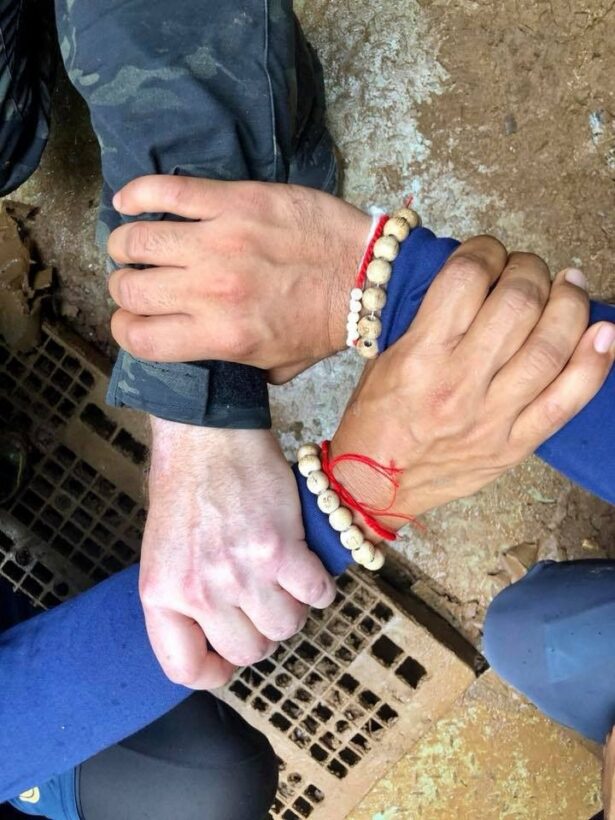 Read more headlines, reports & breaking news in Chiang Rai. Or catch up on your Thailand news.
Missing Chiang Rai mother found safe in Kunming after 8 months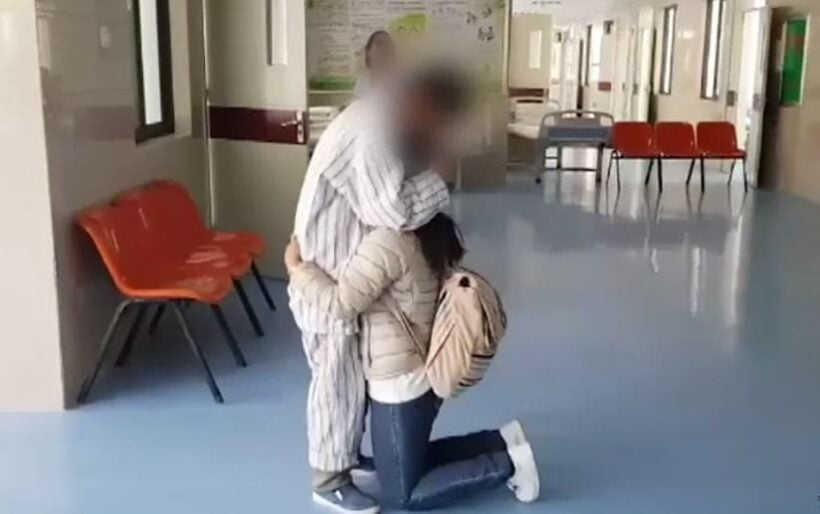 A missing 59 year old Thai woman, reportedly suffering from Alzheimers, has been found in Kunming, China's Yunnan province, about 700 kilometres  from her home in Thailand.
She was reported missing from the northern province of Chiang Rai eight months ago.
Kunming police found the woman, Kaewmanee Arjor, walking alone on a highway and alerted Thai officials in the Chinese city.
Kaewmanee's daughter, Suchada, was accompanied by Chiang Rai officials, and flew to Kunming to be reunited with her mother yesterday. They are expected to be back to Chiang Rai today.
Initial questioning of Mrs. Kaewmanee indicates that she walked from her home in Chiang Rai to Kunming.  It is not currently known how she survived but she appears to be healthy and could communicate with her daughter but was unable to offer details of her journey.
The Chinese police, who arranged accommodation for Mrs. Kaewmanee while Thai officials arranged her repatriation, were thanked by the family and Thai police.
The family say they were impressed with the kindness shown by the Chinese police and the humanity of the Thai immigration police in paying for the return of their mother.
STORY: Thai PBS
Up up and away – getting married aloft in Chiang Rai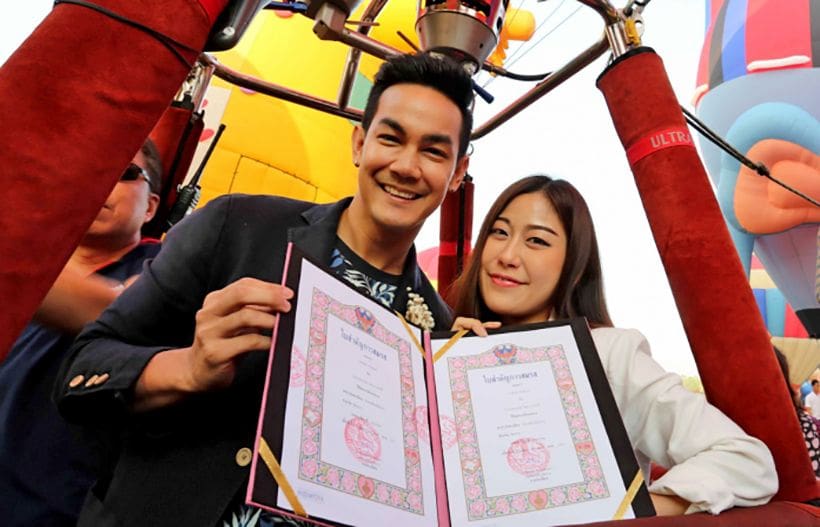 PHOTOS: The Nation
Twenty couples, Thais and foreign, have taken their vows and married aloft hot-air balloons over Chiang Rai today.
Among the lovebirds were actor Danai Jarujinda and his fiance Phraewwanich Kijthawornsawat, who decided to tie the knot after 11 years together.
"Balloon Love" is held at Singha Park Chiang Rai Balloon Fiesta, which runs from February 13-17.
The festival saw more than 35 balloons from 13 countries, including the US, Taiwan, Australia, Brazil, Japan, South Korea and Switzerland, competing for the 500,000 baht top prize.
Congratulations to all the new couples.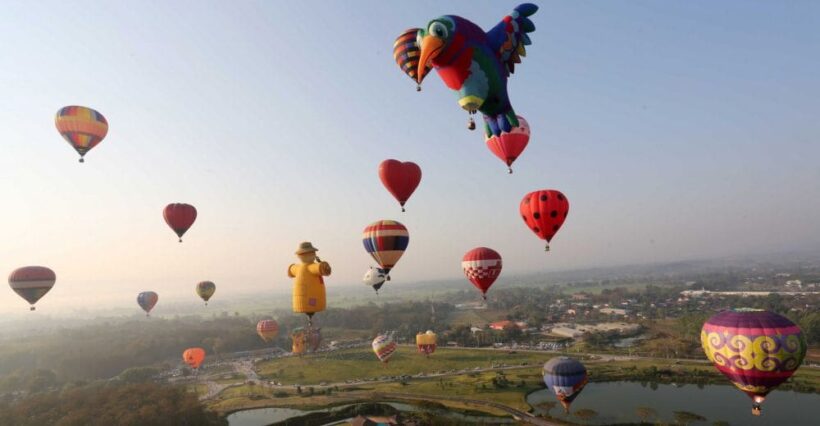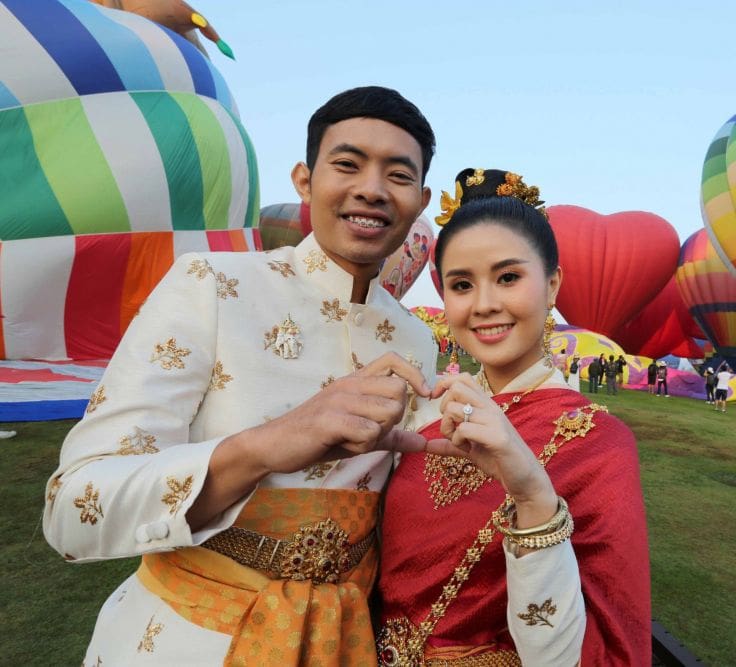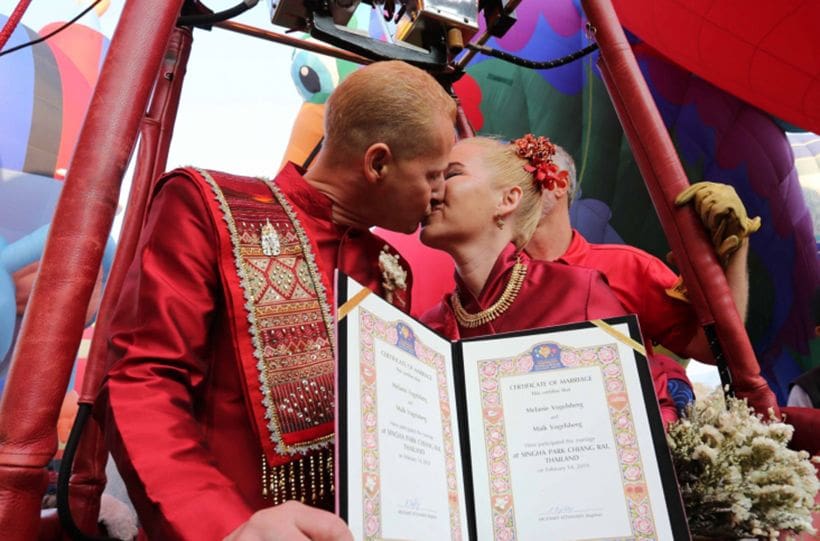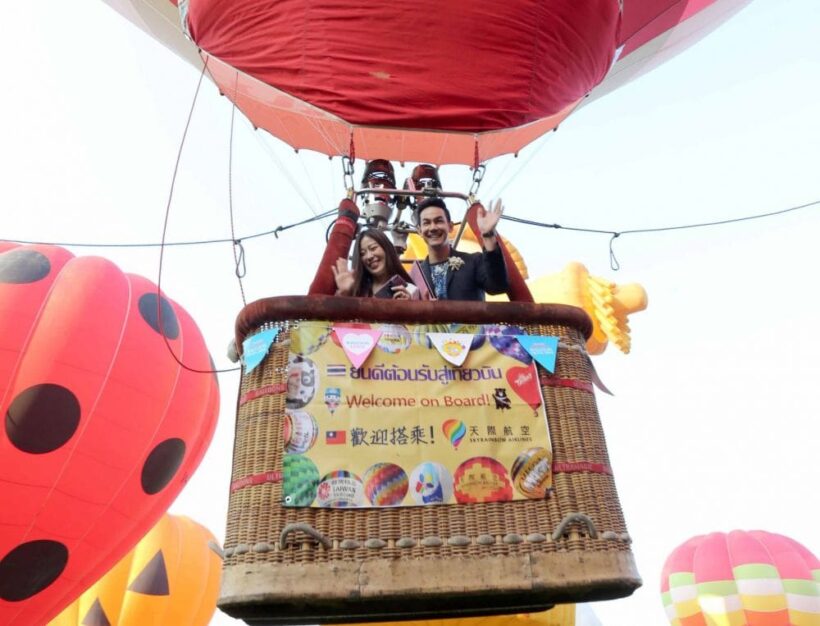 SOURCE: The Nation
Warning: Massage can be dangerous for pregnant women – Health ministry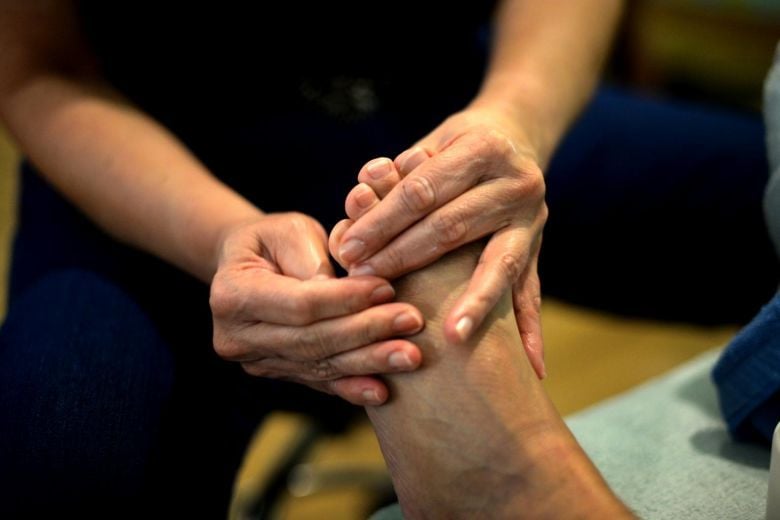 Massage can be dangerous for women at different stages of their pregnancy. The warning was issued by the Public Health Ministry after a woman suffered a miscarriage and went into a coma after getting a foot massage in the Chiang Mai province.
"Women who are less than three months into their pregnancy should avoid massage because it may lead to miscarriage," Dr Khwanchai Visithanon said this week in his capacity as deputy spokesman of the Department of Thai Traditional and Alternative Medicine.
Dr Khwanchai warned women who are more than six months into their pregnancy to also be cautious about getting a massage.
"Pregnant women should also only go for a massage at a place where the masseurs are qualified practitioners of traditional Thai medicine and have undergone at least 800 hours of training," he said.
He added that massage parlours approved by the Health Service Support Department were required to use masseurs with at least 150 hours of training.
This week the family of 25 year old Wirawan Ketkesi issued a public call for help because she was still in a coma. According to the family, Ms Wirawan suffered a seizure while getting a foot massage on January 11.
The masseur tried to resuscitate her before she was rushed to hospital.
At the hospital, doctors discovered that she had suffered a miscarriage. But the patient remains in a coma.
Chiang Mai's deputy public health chief Waranyu Jamnongprasartporn said masseurs are required to check if their customers are pregnant or have any chronic disease before starting the massage, adding that every massage parlour is required to have a licence to operate.
However, he admitted that it was not possible to check every massage parlour in the province, adding "we have conducted random checks to boost customers' safety".
SOURCE: The Nation