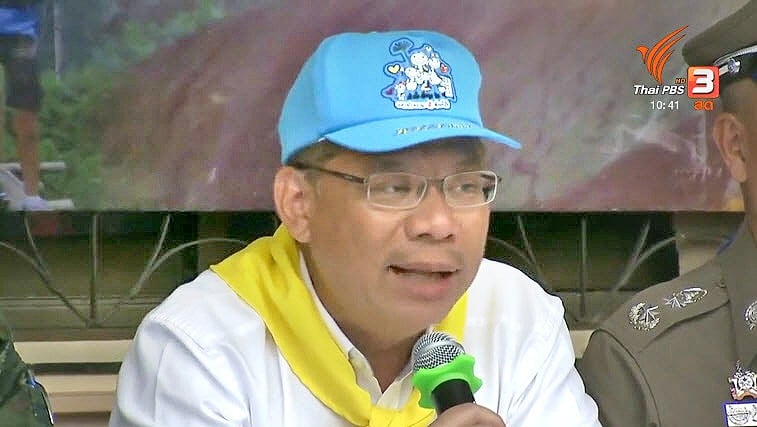 PHOTO: Thai PBS
"Today is D-Day," says the Chiang Rai Governor, adding that 13 international cave divers and 5 Navy SEAL members have gone into the cave to bring out the Mu Pa Football Academy members.
"Each of the survivors will be escorted by two rescue divers. He told a media briefing that the first survivor should be brought out, starting around 9 pm tonight.
Narongsak said both teenagers, aged between 11 and 16 years, and their 25 year old coach, and their families have been informed.
"The boys are both physically and mentally fit and they all agree with the rescue mission. They all said they are prepared to encounter whatever lies ahead."
He said the current weather and conditions in the cave are "most conducive" for the rescue operation.
The forecast for more heavy rain has forced rescuers to go ahead with today's risky evacuation.
Photo below published by Thai Navy Seals this morning showing the solidarity between the local and international rescue team hell-bent on getting the boys home to their families.