First ever 'Elephant Travel Mart 2018' to promote ecotourism in Thailand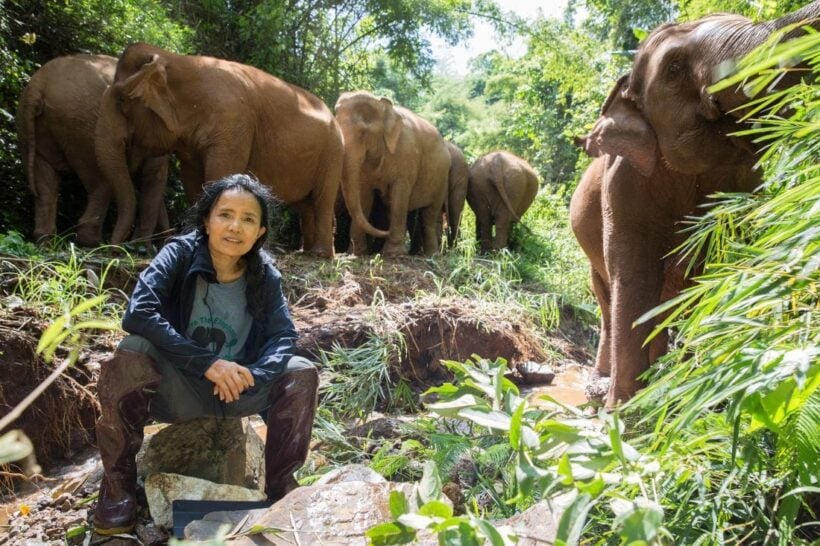 A new ecotourism event, Elephant Travel Mart 2018, jointly hosted by 'Save Elephant Foundation' and 'Asian Elephant Projects', aims to bring together ethical elephant tour operators and tour agencies in Chiang Mai on December 14.
The event, taking place at Khum Kan Toke, Chiang Mai, is conceived by the founder of 'Save Elephant Foundation', Sangduen Chailert (Lek), who works tirelessly for the wellbeing of Thailand's elephants.
Elephant tourism has long been associated with Thailand by travelers from around the globe and helps to attract millions of visitors to the country each year. However, there has been a growing trend away from traditional forms of elephant tourism (such as elephant riding and circus shows) towards ethical elephant tours offering programs that are sustainable and make the well-being of elephants a priority.
Ecotourism values promoting modes of travel with minimal impact on the environment are becoming more widespread, particularly among young people. A growing concern for the environment and for the welfare of animals is changing the landscape of tourism across many tourist destinations throughout the world – a positive change that presents significant opportunities.
A key goal of Elephant Travel Mart 2018 is to provide a venue to bring people together to discuss how the travel industry can continue to adapt to respond to this trend and better meet the shifting demands of travelers.
Lek Chailert suggests that, "If ethical tour operators using environmentally sound practices and tour agencies work together in response to the demand for sustainable ecotourism in Thailand, a mutually beneficial relationship can be achieved that will create widespread benefits for the elephants, the environment, small communities, and the Thai economy."
The event will begin with a thank you address to the audience by Lek, followed by an opening ceremony, including a performance by the Chiang Mai College of Dramatic Arts. Elephant tour operators and travel agencies will then meet to discuss potential opportunities for working together.
At the event, there will be 30 booths representing the 'Saddle Off' projects promoted by Asian Elephant Projects. Each booth will provide details about their project and hand out brochures and souvenirs to visitors. There will also be lucky draw prizes offering free gift vouchers to visit the various 'Saddle Off' projects throughout Chiang Mai province.
In the evening, dinner will be served and entertainment provided by various Thai stars including Rose Sirinthip, Baitoey R-SIAM, King The Star, and Bow Benjasiri. The winners of the lucky prize draw will then be announced. The event will end with a closing address by Prof. Prayat Vorapreecha, Honorary Counselor of Save Elephant Foundation.
It is hoped that this event will provide an important opportunity to exchange and develop ideas as well as build relationships between members of the travel industry in order to take full advantage of the growing popularity of ecotourism.
"The success of this event holds the potential to positively impact the welfare of elephants in Thailand, protect and improve the environment, and provide support to local communities," concludes Ms. Chailert.
For more information visit saveelephant.org, asianelephantprojects.com.


Read more headlines, reports & breaking news in Chiang Mai. Or catch up on your Thailand news.
How to save $24,000 a year – the move to Chiang Mai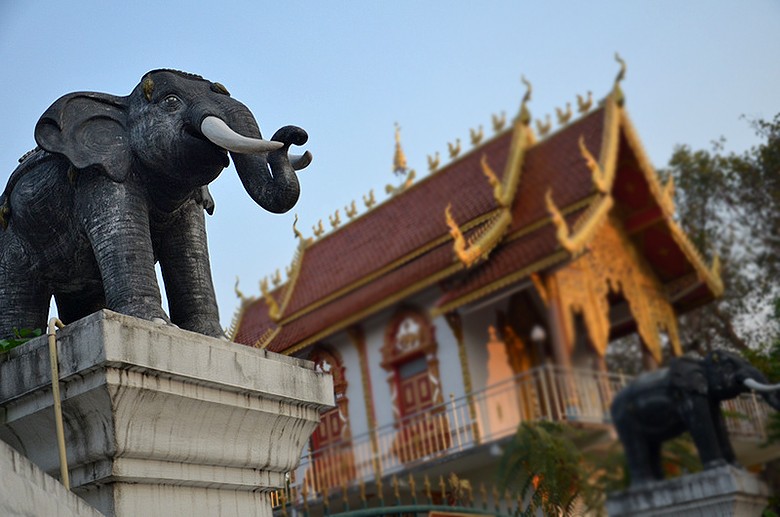 An Australian couple say they've saved almost $24,000 a year after a move from life in Melbourne to Chiang Mai.
Michelle and her fiance Jason moved from Melbourne in the southern state of Victoria to northern Thai 'capital' Chiang Mai at the start of 2018.
Freelance journalist Michelle has shared her savings and new lifestyle experiences in International Living.
"Before moving here, I knew Chiang Mai offered low-cost living and that the savings I'd make would mean I'd be in for a nice lifestyle upgrade. But I didn't realise just how good the value was."

Rent
Michelle says the couple now save more than $10,000 per year on rent, $5,000 on transport and $2,600 eating out compared to their previous expenses back in Melbourne, Australia.
"In Melbourne, my partner Jason and I paid $1,738 (plus bills) for a two-bedroom apartment in an old building with no amenities. This worked out to $400 a week, cheap by Melbourne standards.
"Compare this to our modern condo in the trendy Chiang Mai suburb of Nimman, which comes with a pool, gym, sauna, library, rooftop area and more. We now pay less than half what we were paying for rent in Melbourne."
But Michelle says you can save  lot more if you are content with older places a in slightly less-fashionable locations.
"Friends of ours rent a much older place, with no amenities, in the neighbouring area of Santitham for 7,000 baht ($290) per month," Michelle wrote.
Find a place to rent in Chiang Mai search HERE.
Travel
"Cars are expensive to run. Back in Melbourne, it cost me at least $50 a fortnight to fill up my Hyundai Elantra – that's $1,300 a year, just on petrol. Add to that the cost of insurance (in my case, $812 for comprehensive cover) and registration ($800), and you're looking at a total of $2,912.
"Multiply that by two (Jason's car expenses were roughly the same as mine) and the grand total is an eyewatering $5,824."
In Chiang Mai the couple no longer need a car, as many places are within walking distance or they just use the Grab ride hailing app – on average about 68 baht per trip.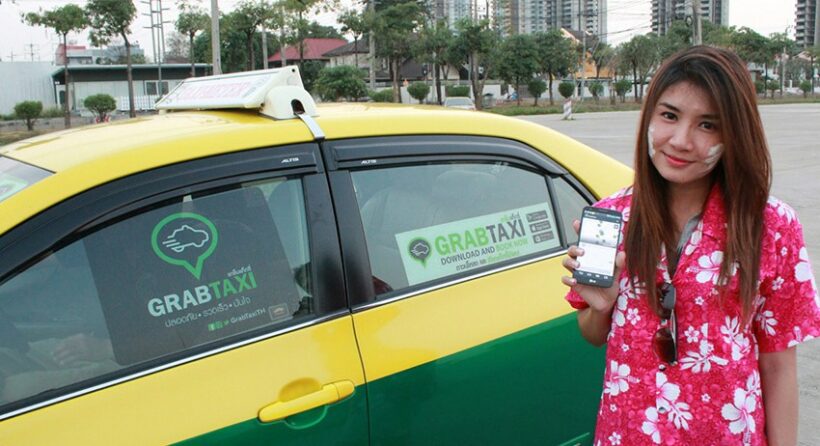 Hair and beauty
Michelle are that hair and beauty treatments are much cheaper in Chiang Mai than back in Melbourne.
Michelle say she sent $250 every six weeks for a cut, colour and blow-dry.
"I also used to treat myself to a pedicure ($30) every three months, which meant my beauty expenses – not including cosmetics – would set me back around $2,120 a year.
In Chiang Mai Michells says a cut, colour and blow-dry starts at around 2,850 baht ($118), while a pedicure is about 300 baht ($12) – an annual saving of $1,128."
"In Chiang Mai – a full-body, one-hour, oil massage for as little as 200 baht ($8). In Australia, that same massage would set you back at least $60."
Eating
"I estimate we spent at least $150 on either restaurant or takeaway food every week. Even takeaway Thai would cost about $40 for both of us".
But in Chiang Mai she says they make huge savings on food, despite eating out every night. She also says Chiang Mai is much cheaper when it comes to buying a beer compared to Melbourne.
"The other night, we spent 220 baht ($9) for two servings of pad Thai, a plate of pork ribs and two mango shakes,' Michelle added.
"We eat out every single night in Chiang Mai for about $100 per week. Compare this to our weekly restaurant/takeaway spend in Melbourne and we're saving about $2,600 a year on dining out."
"Back home, a beer would cost about $10.
"Here you can sip on a cold brew for as little as $2. Even if you only drank one beer a week, that's a saving of $416 a year", Michelle said.

You can read Michelle's full article about the couple's re-location and savings HERE.
German tourist dies after ghost-riding on his high power bike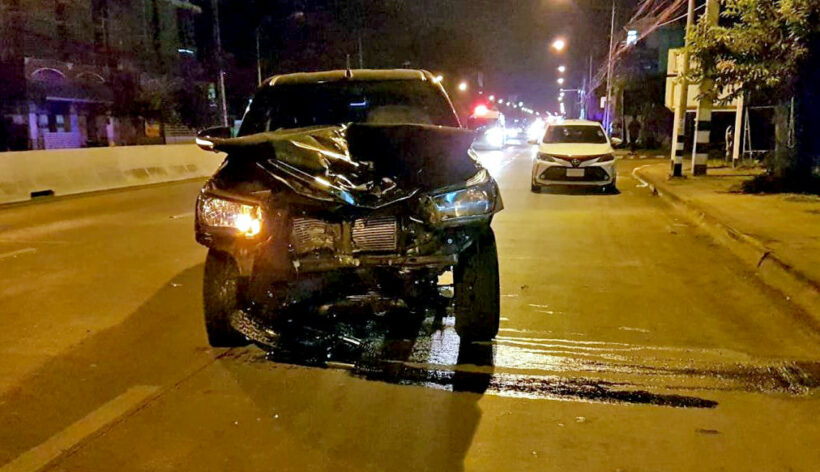 A German tourist has been killed after ghost-riding (riding in the opposite direction to the traffic) on his high-power motorcycle. He crashed head-on with a pickup truck in Chiang Mai road early this morning.
The tourist has been identified as Jan Single. Police also found a quantity of marijuana in a zip-lock plastic bag he was carrying at the time of the incident. The man's Honda Rebel 500 motorcycle was badly damaged. It collided into the front of a pickup driven by 26 year old Suttahwee Suesat.
Chiang Mai rescue workers responded to the accident on Mahidol Road in Tambon Pa Daed in the main city district at 1.45am.
The driver of the pick-up told police he was driving quite fast at the time and suddenly spotted the motorcycle driving directly towards him in the wrong lane of traffic. He said he was unable to stop in time and collided with the motorcycle.
Witnesses told police they saw the Mr Single ride his motorcycle to a 7-Eleven. When he left the shop he headed off on the wrong direction. The witnesses said the German appeared to be intoxicated.
SOURCE: The Nation
Chiang Mai songthaews and tuk-tuk drivers complain about Grab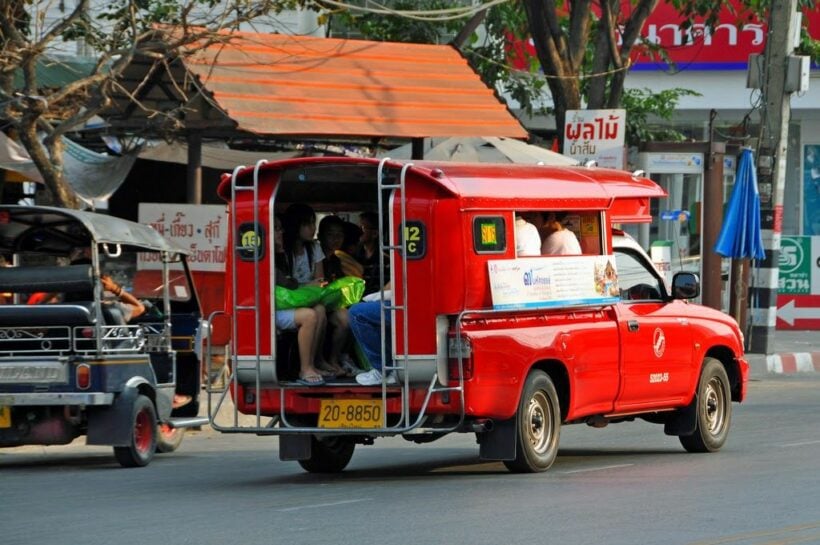 Drivers of red public songthaews and tuk-tuks have submitted a petition to Chiang Mai's provincial governor complaining about the Grab ride-hailing App.
The Grab service is offered on a very intuitive smartphone app and provided by normal drivers. The petition said the Grab App had caused their income to drop by more than 50%. They say the service is illegal and want authorities to do something about it.
The deputy governor Phutthipong Sirimat says he would pass this case to the Dhamrongtham Centre and director of the provincial land transport office for further investigation.
The petitioner's leader, Korn Kankanokporn, says drivers' incomes had dropped from around 2,500 to less than 1,500 baht per day since Grab arrived. He says Grab use personal cars and motorcycles, which had no public transport licence and were hence illegal.
The group has made similar complaints before without success. He said his group would employ the Chiang Mai Lawyers Council.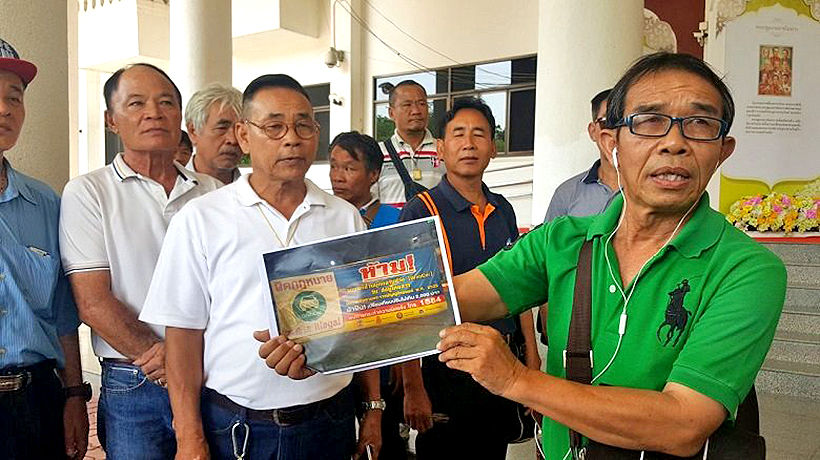 SOURCE: The Nation