First ever 'Elephant Travel Mart 2018' to promote ecotourism in Thailand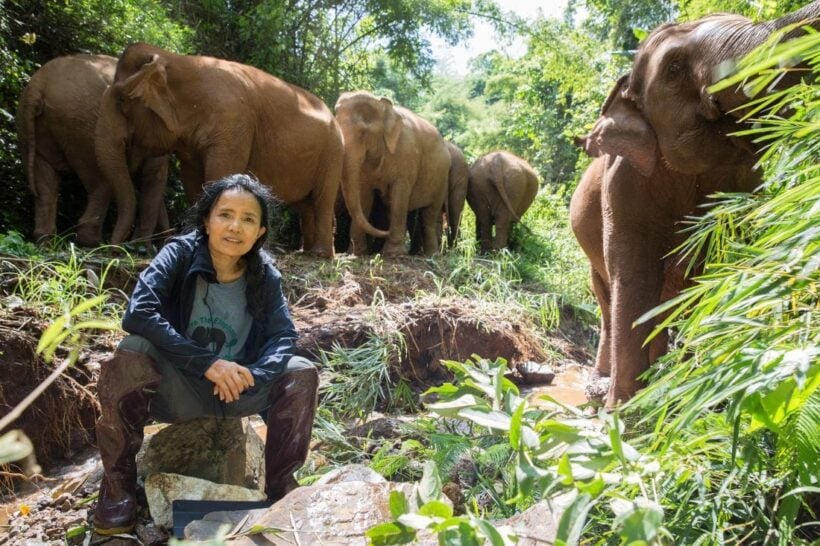 A new ecotourism event, Elephant Travel Mart 2018, jointly hosted by 'Save Elephant Foundation' and 'Asian Elephant Projects', aims to bring together ethical elephant tour operators and tour agencies in Chiang Mai on December 14.
The event, taking place at Khum Kan Toke, Chiang Mai, is conceived by the founder of 'Save Elephant Foundation', Sangduen Chailert (Lek), who works tirelessly for the wellbeing of Thailand's elephants.
Elephant tourism has long been associated with Thailand by travelers from around the globe and helps to attract millions of visitors to the country each year. However, there has been a growing trend away from traditional forms of elephant tourism (such as elephant riding and circus shows) towards ethical elephant tours offering programs that are sustainable and make the well-being of elephants a priority.
Ecotourism values promoting modes of travel with minimal impact on the environment are becoming more widespread, particularly among young people. A growing concern for the environment and for the welfare of animals is changing the landscape of tourism across many tourist destinations throughout the world – a positive change that presents significant opportunities.
A key goal of Elephant Travel Mart 2018 is to provide a venue to bring people together to discuss how the travel industry can continue to adapt to respond to this trend and better meet the shifting demands of travelers.
Lek Chailert suggests that, "If ethical tour operators using environmentally sound practices and tour agencies work together in response to the demand for sustainable ecotourism in Thailand, a mutually beneficial relationship can be achieved that will create widespread benefits for the elephants, the environment, small communities, and the Thai economy."
The event will begin with a thank you address to the audience by Lek, followed by an opening ceremony, including a performance by the Chiang Mai College of Dramatic Arts. Elephant tour operators and travel agencies will then meet to discuss potential opportunities for working together.
At the event, there will be 30 booths representing the 'Saddle Off' projects promoted by Asian Elephant Projects. Each booth will provide details about their project and hand out brochures and souvenirs to visitors. There will also be lucky draw prizes offering free gift vouchers to visit the various 'Saddle Off' projects throughout Chiang Mai province.
In the evening, dinner will be served and entertainment provided by various Thai stars including Rose Sirinthip, Baitoey R-SIAM, King The Star, and Bow Benjasiri. The winners of the lucky prize draw will then be announced. The event will end with a closing address by Prof. Prayat Vorapreecha, Honorary Counselor of Save Elephant Foundation.
It is hoped that this event will provide an important opportunity to exchange and develop ideas as well as build relationships between members of the travel industry in order to take full advantage of the growing popularity of ecotourism.
"The success of this event holds the potential to positively impact the welfare of elephants in Thailand, protect and improve the environment, and provide support to local communities," concludes Ms. Chailert.
For more information visit saveelephant.org, asianelephantprojects.com.


Read more headlines, reports & breaking news in Chiang Mai. Or catch up on your Thailand news.
Specialist clinics for pollution-related symptoms to be set up around the country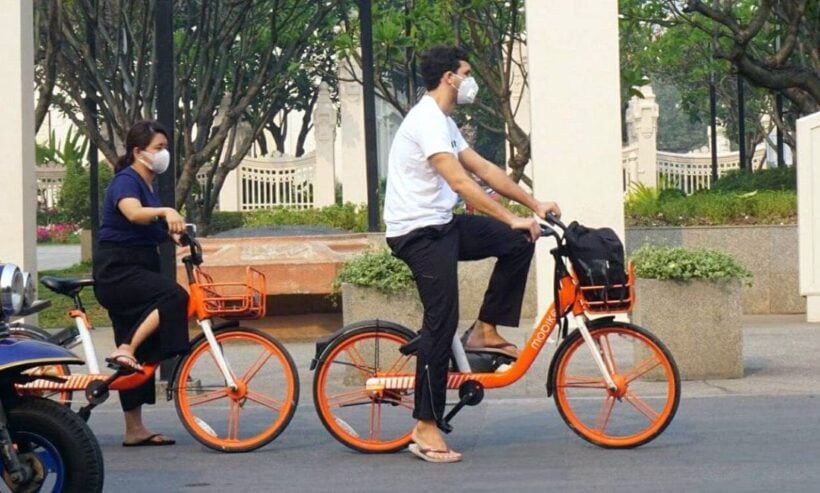 The Public Health Ministry says they are now preparing to set up specialised clinics to treat patients suffering from pollution-related symptoms in the northern parts of the country.

"At present, we have just one such clinic in the country. So, we have decided to introduce many more," according to permanent secretary Dr Sukhum Karnchanapimai.

He made the pledge in response to the high levels of choking smog and smoke that has been haunting several provinces of Thailand in recent months.

"We plan to set up pollution clinics in the North and the Northeast before the end of this year," Sukhum said.

Currently, the country's only 'pollution clinic' is located at Nopparatrajathanee Hospital in Bangkok.

According to the permanent secretary, the Medical Services Department has already prepared a manual on how to set up pollution clinics for hospitals to use.

Certain groups of people face a graver threat than the general population from dust problems: those working outdoors, young children, pregnant women, the elderly, asthma patients, and those suffering respiratory disorders.

Disease Control Department deputy director-general Dr Kajohnsak Kaewjarus said about 22,000 people had sought medical help about symptoms that could be associated with smog and air pollution.

"The most common symptoms concern respiratory disorders, heart and coronary-artery disease, eye inflammation and inflamed skin."

Health Department director-general Dr Panpimol Wipulakorn said people should try to protect themselves.

"Minimise exposure to dust. Keep your home clean. When going outdoors, wear a facemask. And if you develop health problems, go see a doctor," she said.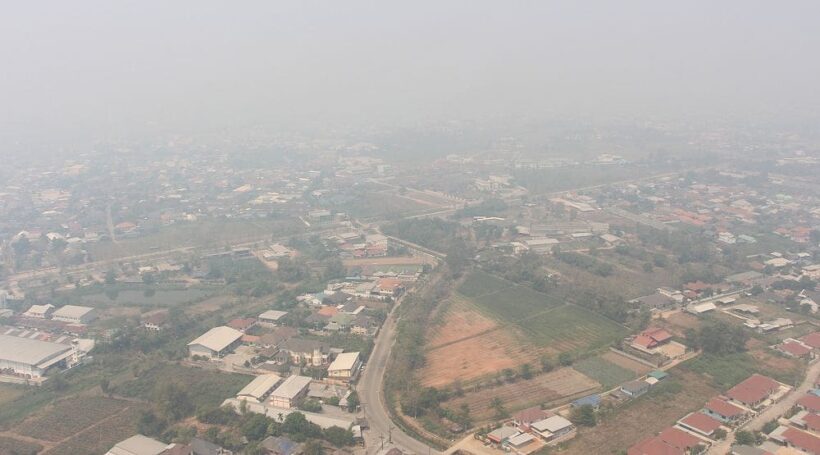 SOURCE: The Nation
TAT expects 2.3 million tourists for this year's Songkran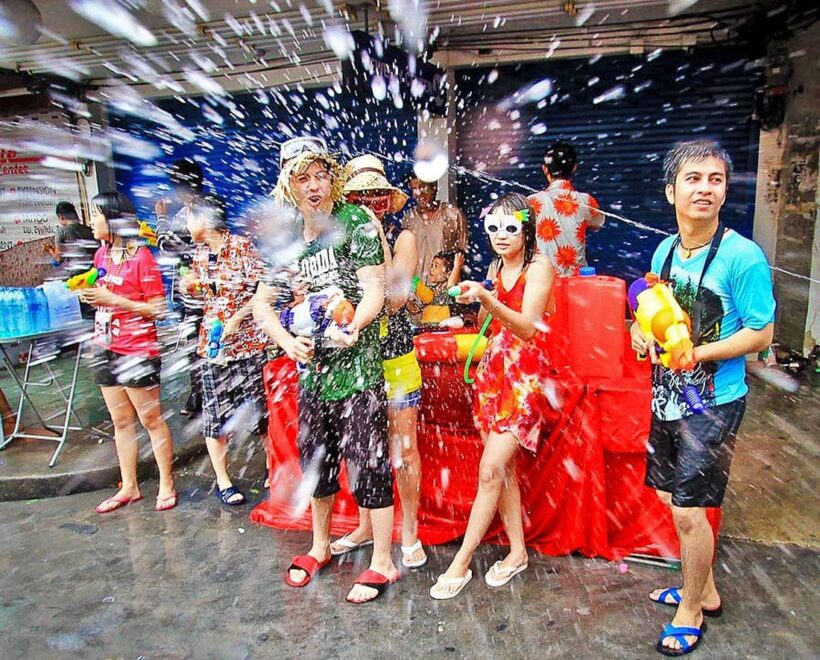 The Tourism Authority of Thailand is expecting more than 2.3 million local and foreign tourists will join the various Songkran celebrations this year. They say that should generate 20 billion baht+ in revenue for tourism and tourism-related services.
TAT's Governor Yuthasak Supasorn says 300,000 international arrivals are expected to celebrate the five day festival starting April 12, along with two million locals who will travel to celebrate Songkran this year. Songkran falling on a weekend this year will also bolster local tourism numbers.
The number of Songkran-specific visitors is up this year, partly because of the growing popularity of the festival internationally and the government extending the holiday to five days this year, now starting on April 12 (although 'Songkran, the Thai New Year, is actually on April 13).
Songkran festival extended HERE.
He admits that the bad publicity about the poor air quality in the northern regions is a problem, especially around Chiang Mai which has become a big international visitor favorite over recent yers.
Chiang Mai is one of nine provinces in the North struggling with smoke haze, mostly because of open-air burning of farm waste and rubbish, and localised bush fires. The heavy smog has caused temporary suspension of flights between Chiang Mai and Mae Hong Son although flights into Chiang Mai have been unaffected so far.
American falls to his death from a Chiang Mai apartment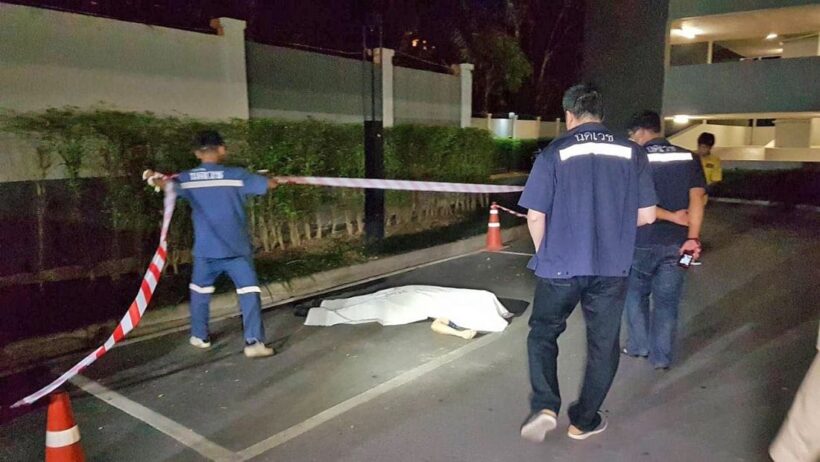 An American man has fallen to his death from the balcony of his room on the tenth floor of a condo building in Chiang Mai's main city district early this morning (Monday).
The Muang Chiang Mai police station says they were alerted at 1.50 am to the death of 60 year old Ruben Ponce at the Astra Condominium on Chang Klan Road.
Pol Lt Pirapat Chaisomsri says the man has been living in the condominium for almost two years.
Security officers saw the American going out to shop at a nearby convenience store early Sunday night. Police checked footage from security cameras and saw the man standing on his balcony before falling.
Police have yet to conclude whether the fall was an accident or suicide. No note was left behind.
The body was sent for an autopsy at Chiang Mai Hospital.
SOURCE: The Nation