Chiang Mai wall vandal arrives home in Canada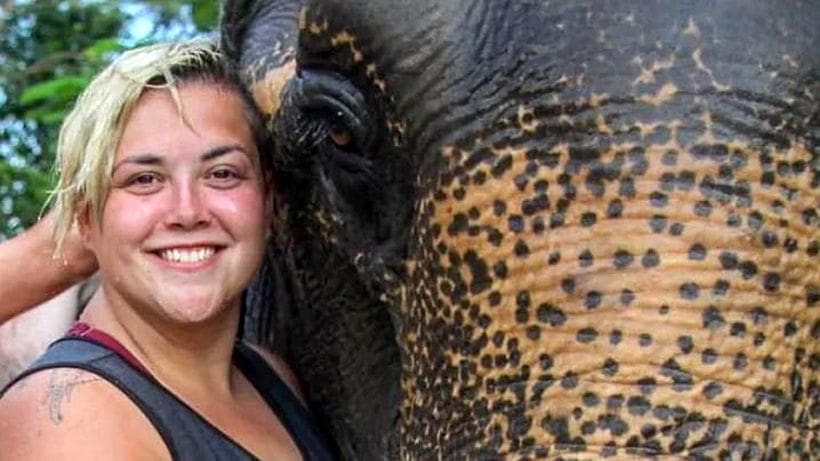 PHOTO: 23 year old Canadian tourist Brittney Schneider returned to Alberta, Canada on Friday: Facebook/Brittney Schneider
23 year old Canadian tourist Brittney Schneider has returned home after being charged with vandalism for spray painting graffiti on an ancient wall in Chiang Mai.
'I'm super happy and was super thrilled to see my family. I thought I'd never see them again.'
The young woman who faced threats of a decade in prison for vandalising the wall in the northern city has returned home and says she is eager to move on from the ordeal.
Brittney Schneider was vacationing in Thailand in October when she was charged with vandalism for her role in spray-painting Tha Pae Gate, the main entrance to the old town of Chiang Mai.
Furlong Lee, a friend from Liverpool in the U.K., was also charged in relation to the incident.
The pair faced a fine of about 1 million baht and up to 10 years in prison. They were initially given a two-year prison sentence, but a judge ultimately fined them of 100,000 baht each and a one-year suspended sentence.
Schneider says she is now focusing on dealing with the stress of the experience and will see a counsellor. After incurring huge expenses and legal fees, she wants to go back to work and resume a normal life.
She says she is still facing threats.
"People have threatened that they're going to cane me and burn my car and stuff like that," she said. "I went for dinner last night and I had someone come up and record me and tell me spray paint's on sale."
Schneider says Lee, who was detained with her in Thailand, remains in custody in the country. Her family paid extra to have her case expedited, she said, but Lee was not able to do the same.
Read the rest of Brittney's story HERE.



Read more headlines, reports & breaking news in Chiang Mai. Or catch up on your Thailand news.

Belgian hit-and-run victim urges driver to come forward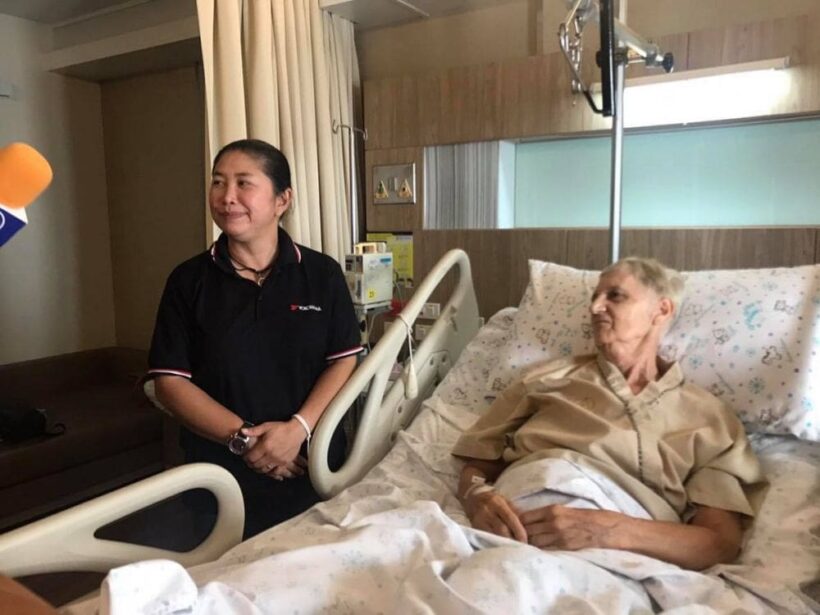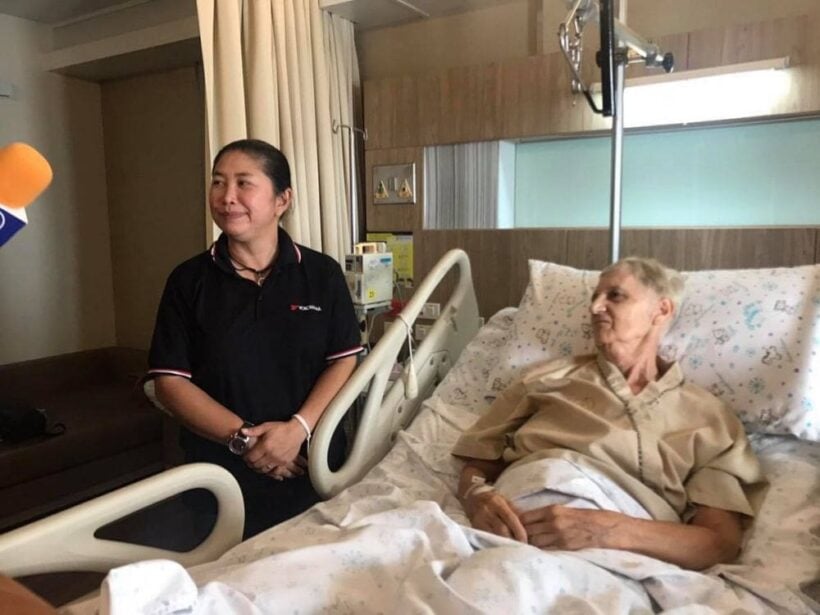 An elderly Belgian woman has been injured in a hit and run in Chiang Mai and now recovering in the Chiang Mai Hospital.
The 78 year old is urging the motorist who injured her to come forward and apologise.
Chiang Mai police deputy chief Pol Colonel Piyaphan Pattharapongsin on Tuesday said police were still trying to locate the driver of black car that hit and injured Gabriel Maria Elle (not official spelling) at 6 pm on December 9.
The woman was hit in front of a 7-Eleven shop on Hang Dong-Samerng Road in Hand Dong district's Tambon Nong Kwai.
She suffered a broken right leg and bruising to her right cheek and many other parts of the body. The car fled the scene after the accident.
She said she had been crossing the road, after checking there were no vehicles coming, when a car came out from nowhere and hit her, sending her tumbling to the ground.
She said the driver did not come out to check whether she was alright, and merely sped off.
Speaking form her bed in Chiang Mai Hospital, the Belgian said she hoped the driver would come to visit her and show a humanitarian gesture by doing so.
Thassanalai Thiansanti, an insurance representative who is taking care of the woman's case, urged witnesses who may have seen the incident and might remember the driver's licence plate to come forward and inform police.
She said a CCTV camera outside the 7-Eleven store had been unable to record the licence plate of the car clearly.

STORY: The Nation
240 million baht in assets seized in Patong and Chiang Mai counterfeit raids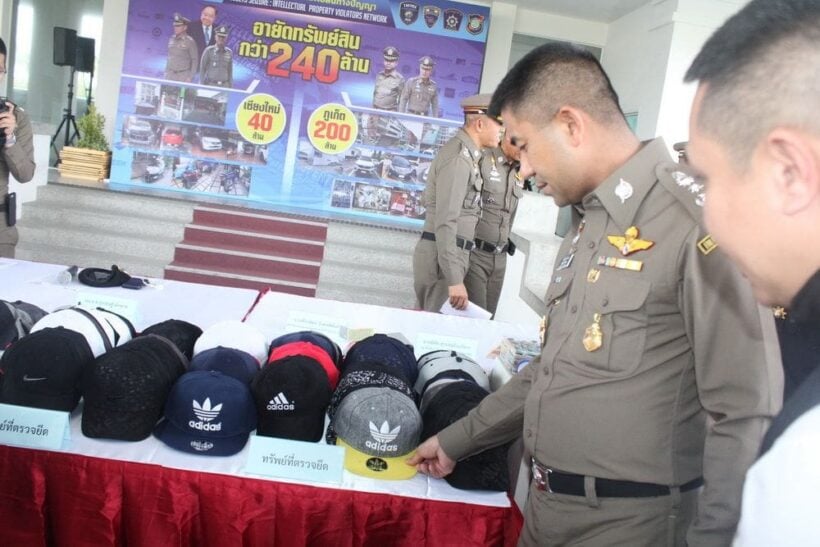 Lt Gen Surachate Hakparn is continuing his counterfeit goods crackdown in Patong and Chiang Mai where 240 million baht of assets have been seized over the past month.
At a media scrum held at the Police Region 8 headquarter in Mai Khao yesterday Surachate said, "We have raided four targeted areas in Patong and four targeted areas at the Chiang Mai night Bazar in our counterfeit goods crackdowns. More than 240 million baht of assets such as houses, land and cars have been seized."
The crackdown follows an investigation that found that many counterfeit goods are being sold online. Patong and Chiang Mai Night Bazar are also favorite places for tourists where fake brand-name items are popular.
"Officers have raided shops near Patong Beach on December 14. Officers seized counterfeit goods and arrested suspects yesterday as well."
Read more the recent counterfeit sting in Patong HERE.
"Two wanted suspects have now been arrested. 240 million baht of assets have been seized from the raids."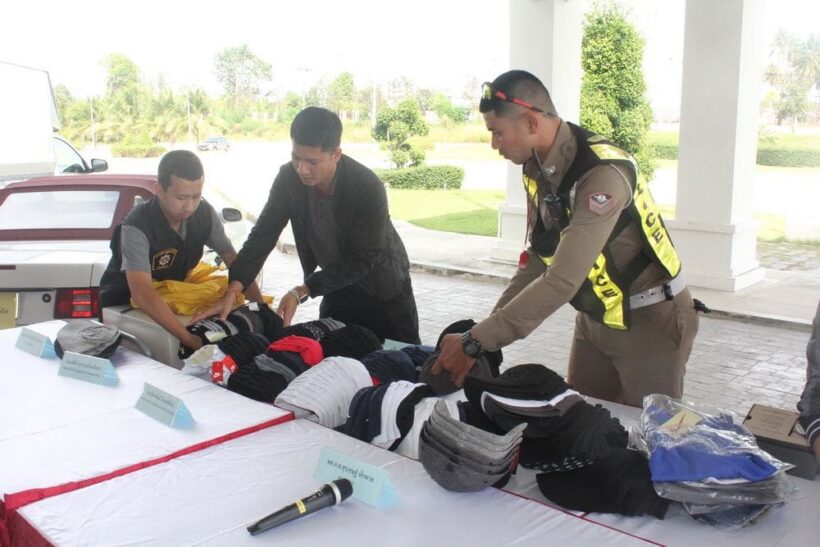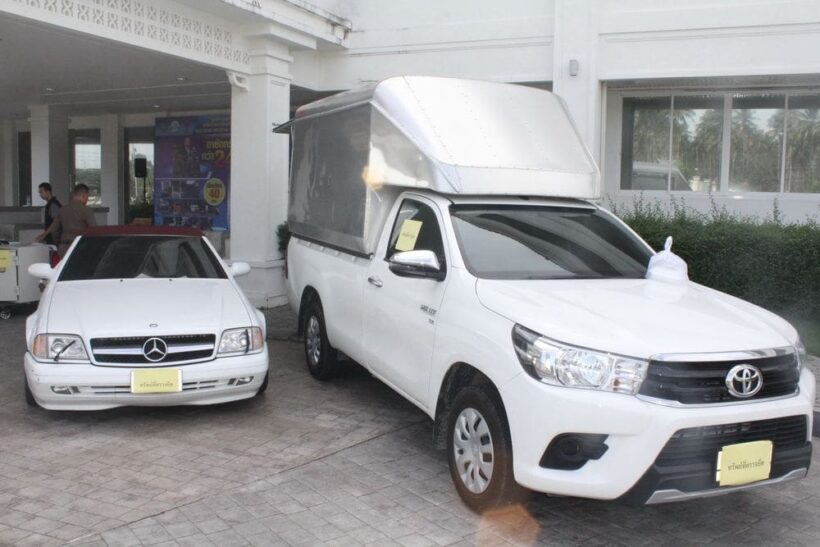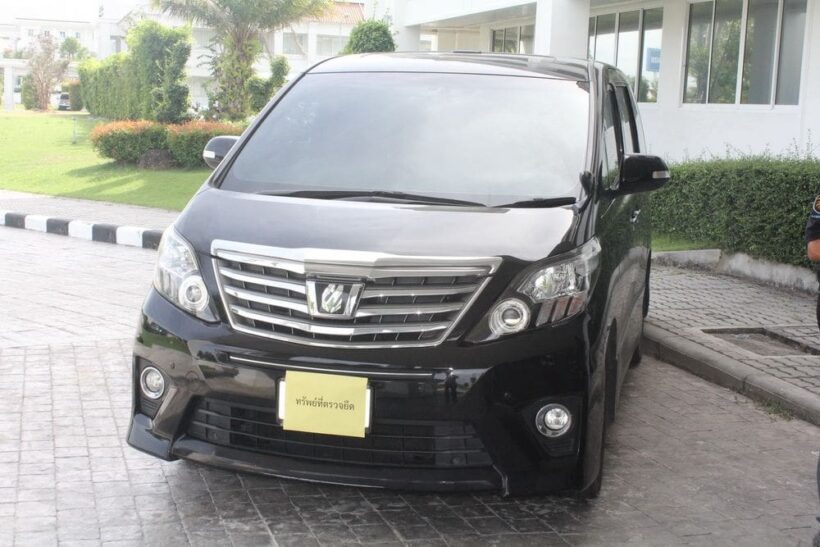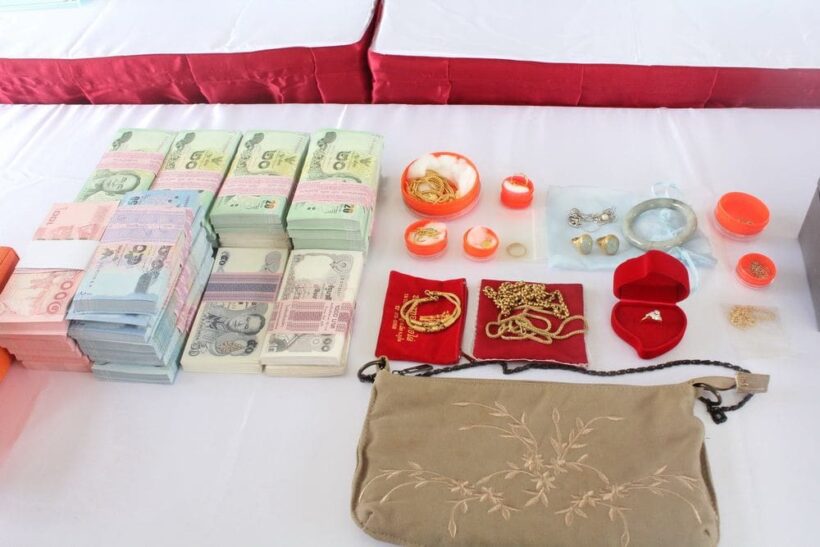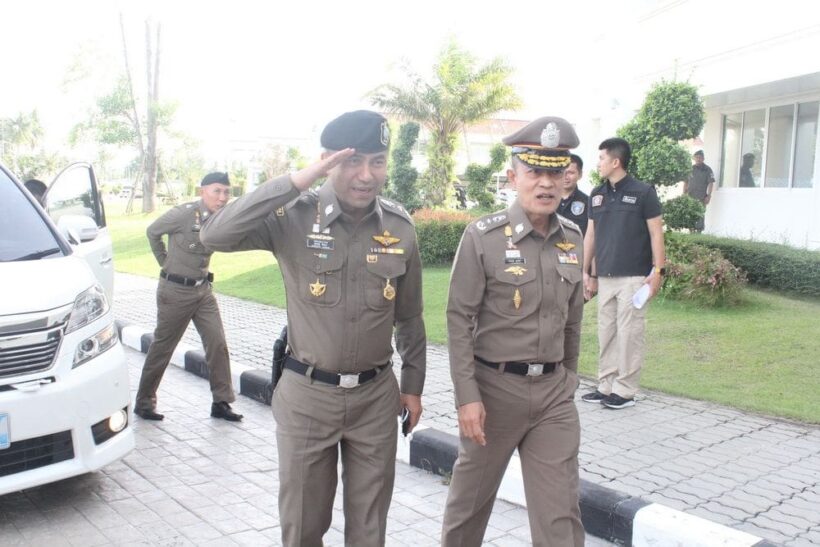 Social media helps re-unite dog and owner in Chiang Mai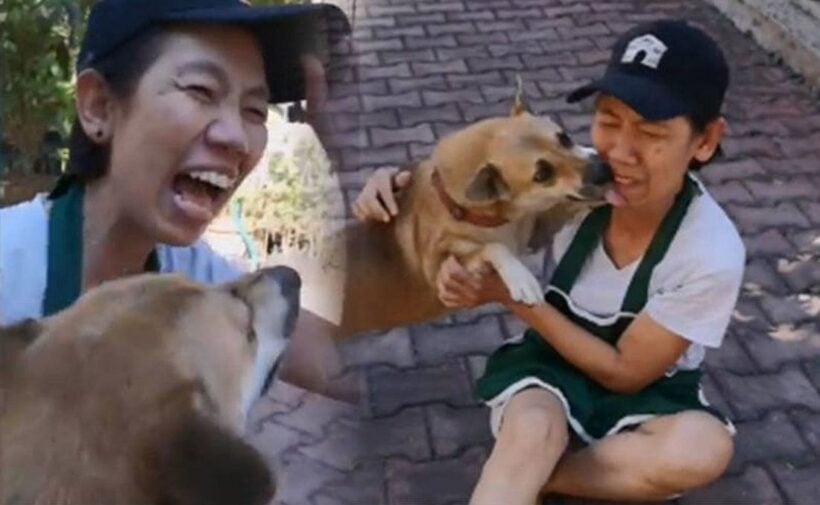 Facebook users in Chiang Mai have banded together to locate a lost dog. 24 days ago it was frightened by the firecrackers on Loy Kratong night and ran away.
Thanawat Jinawanit recounts how he and his aunt, Yaowamal Jinawanit, got the dog back from a temple in another tambon last Sunday after a Facebook user called him to report sighting the dog that he recognized from Thanawat's Facebook wall.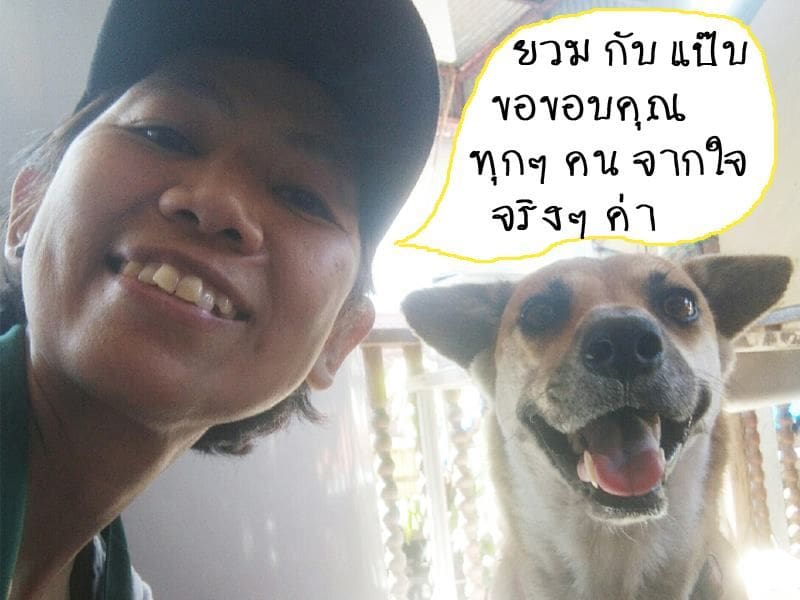 He said the dog had developed an attachment to his aunt over the past five years. But three months ago, his aunt had to make a foreign trip and the dog became sad.
Then when his aunt returned home on November 23, Poppaep became frightened by firecracker sounds and ran away from their house.
Thanawat said he searched but failed to locate Poppaep and so posted her photo to his Facebook wall, and the post was widely shared.
On Sunday, a woman called to tell him Poppaep was spotted at Wat Jed Yod in tambon Chang Puak in Muang district, and so he went there with Yaowamal to find it.
Thanawat said his aunt shed her tears of joy after reconnecting with Poppaep.
SOURCE: The Nation/Daily News