Chiang Mai makes it into the world's top ten locations to find a vegan burger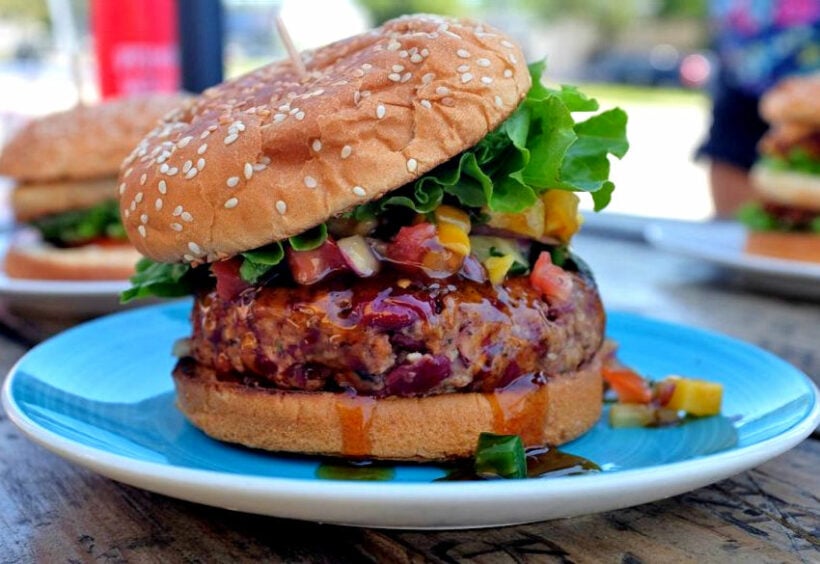 Being vegan may have been a bit 'out there' ten years ago, but in 2019 it's all the rage and specialist vegan eating establishments are popping up around the world, including Thailand.
Dutch online moving platform ScanMovers.com decided to do some serious research into the matter, to determine the best place to find a vegan eating experience. They compiled a comprehensive in-depth report: The 100 Best Cities in the World to Eat a Vegan Burger. Chiang Mai came in at number seven!
This is the most comprehensive report on vegan burger cities so far, created over a period of six weeks, using wide-ranging data sets, and lots of real-life vegan burger-tasting experiences.
The top ten cities to find a vegan burger are…
The report was compiled by the ScanMovers Vegan Burger Team, with help from dozens of vegan burger fans around the world. Before they began, they needed to ask very important question: What is a vegan burger?
A vegan burger, also known as a vegan hamburger, is a burger made entirely from vegan produce.
Perhaps it is easier to list what is not considered 'vegan': butter, cream, eggs, cheese from cows or goats, milf from cows or goats, fish, shellfish, shrimp, lobster, gelatin, and honey. If any of these ingredients are in a vegan burger it is not really a vegan burger. It might still be a veggie burger, but not vegan.
The most common produces replacing meat in a vegan burger are: tofu, seitan, chickpeas, seaweed, tempeh, and pulled jackfruit. If that doesn't sound delicious, what does..?
Vegan hamburgers appear to be good for many things: human health, animal welfare, CO2 emissions, and arable land (less animals = more land for mangos). If vegan burgers are so good, why isn't everybody a vegan burger eater?
For one thing, vegan burgers are very expensive. In many cities, a vegan burger costs up to 3 times more than a meaty hamburger. This is a serious hindrance to mass market adoption of vegan burgers, but when veganism spreads further, prices will inevitably come down.
It also appears the masses are not always happy with the image of veganism, especially not the image associated with vegan-extremists, mostly found in animal rights groups. Luckily, these groups are being pushed to the fringes with the inclusion of veganism in the much more positive movement.
Here's what the report says about the World's Seventh Best vegan burger in Chiang Mai…
The Thai city of Chiang Mai has long been a tourism hop spot for exciting stuff like vegetarian cooking classes and healthy-mountain tea. In this respect, Chiang Mai is rather different than the rest of the country, where booze and boobs seem to matter more. In recent years, the vegan business has been booming too, with lots of new vegan restaurants opening, catering to tourists and locals alike. Chiang Mai scores with lots of vegan shops and a very friendly vegan burger price.
Full report HERE.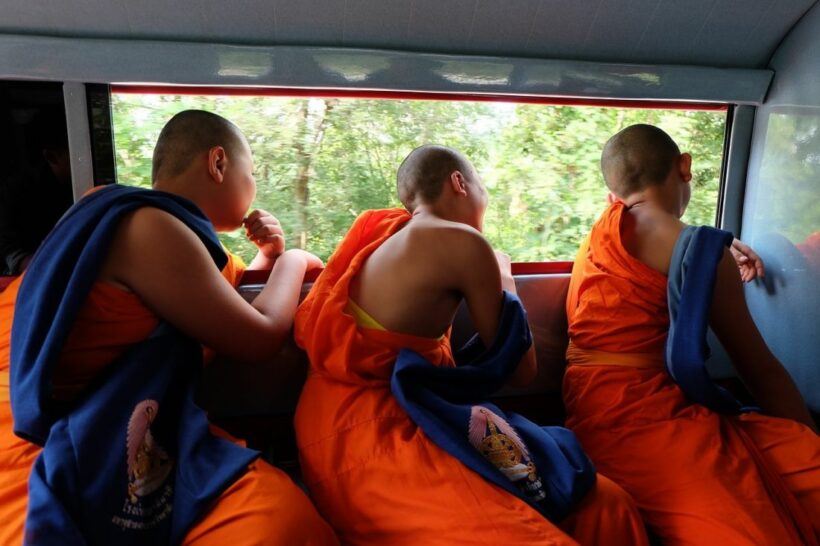 Keep in contact with The Thaiger by following our
Facebook page
.


Find restaurant and food listings around Phuket at Thaiger Bites.

Read more headlines, reports & breaking news in Chiang Mai. Or catch up on your Thailand news.

Find more Chiang Mai top 10s and top 10s in Thailand on The Thaiger.

Jump in national park visitor numbers as 'winter' arrives in northern Thailand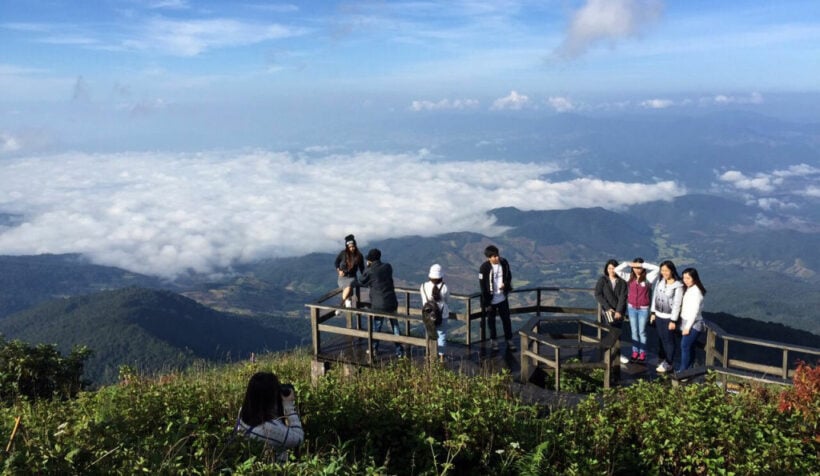 As northern Thailand moves into the 'cold season' (well, cold for Thailand) and temperatures drop, national park officials are reporting an increase in visitor numbers. Whilst the temperature is cooling down on the local northern mountain tops, the ground level temperatures are still around 30 (forecast below). But later in December the temperatures sometime reach as low as zero for places like Doi Inthanon.
The Bangkok Post is reporting that Kritsayam Khongsatri, Head of Doi Inthanon National Park in Chiang Mai says the park welcomed 21,994 visitors over the recent long weekend, over 7,000 a day.
Kritsayam says most of the visitors are Thais who enjoy camping in the colder weather, with average temperatures at the summit of Doi Inthanon, Thailand's highest mountain, being just 5-11 degrees Celsius.
Khao Yai National Park, north east of Bangkok, has also seen a significant increase in visitor numbers, with wild elephants coming out from the jungle to feel the warmth of the sun as temperatures dropped to below 20 Celsius yesterday.
"Visitors to the park are being asked to refrain from using car horns, or bright lights such as flashing cameras and full beam headlights to avoid disturbing the resident elephants."
Winter in northern Thailand typically sees a dip in temperatures and a decline in rainfall coupled with strengthening winds from the north.
SOURCE: Bangkok Post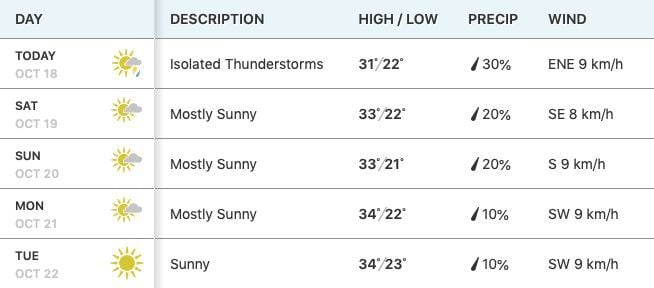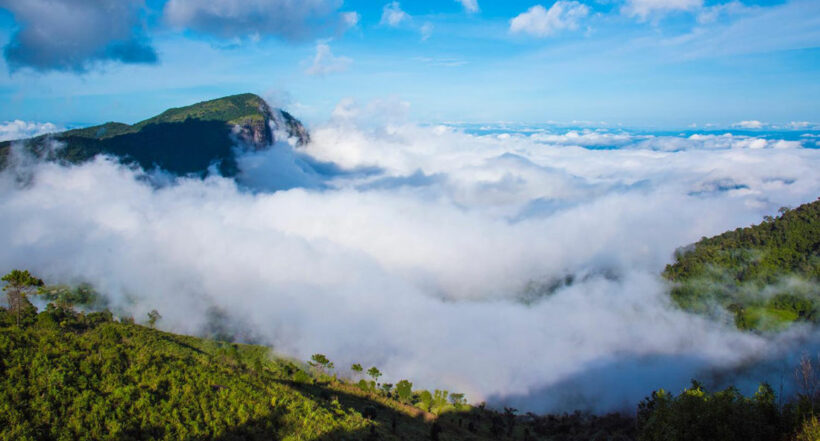 Keep in contact with The Thaiger by following our
Facebook page
.
Hostage drama in Chiang Mai – Man holds seven 7-Eleven employees hostage.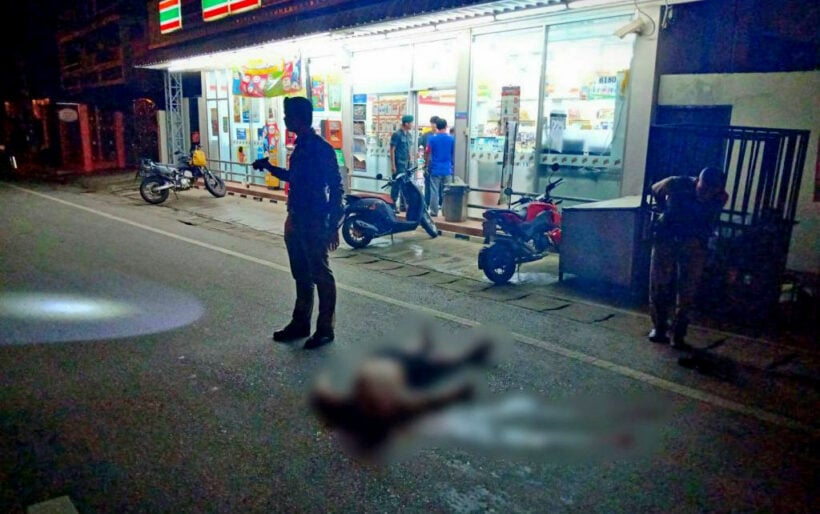 PHOTO: Chiang Mai City Life
A former Thai soldier has killed himself following a stand-off with police in Chiang Mai where he had taken seven 7-Eleven employees hostage. Eyewitnesses told Chiang Mai Citylife that a man with a gun arrived at the 7-Eleven in Mae Rim district on Chotana Road at around 5am yesterday and took one of the employees hostage.
The sergeant, who is described in reports as being "frantic and depressed", demanded that staff in the 7-Eleven live-stream the event on LINE, which they did.
Local police were called and were attempting to negotiate with the man when he shot himself in the head. Sergeant Punghong was rushed to Nakhon Ping Hospital where he later died from his injuries three hours later.
The dead man has been named as Sgt. Phongphan Kunhong, a 37 year old former soldier from Pha Mueang Force in the Chiang Rai district.
The soldier's superior confirmed to police that the man had been suffering from a depressive disorder. He died after several attempts to save him.
SOURCE: Chiang Mai City Life
Keep in contact with The Thaiger by following our
Facebook page
.
Less monitoring, more enforcement – Prawit warns northern officials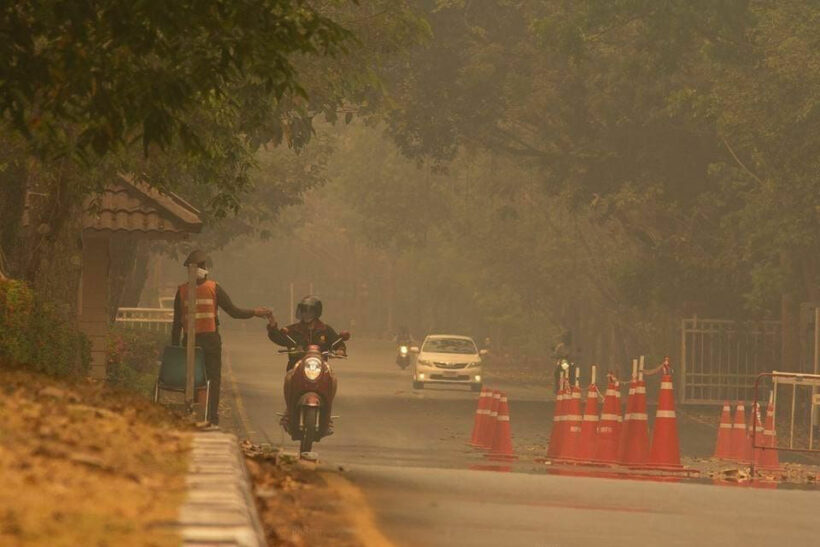 PHOTO: The Thaiger
Thai Deputy PM Prawit Wongsuwan and Natural Resources and Environment Minister Varawut Silpa-archa were in Chiang Mai yesterday to give provincial governors and state agency officials a 'heads up' in preparation for another looming season of forest fires and haze.
The North suffers perennial choking smog from approximately February to April, and Prawit passed on a message from PM Prayut Chan-o-cha who, he said, was fretting over the impact on people's health.
He said the Environment Ministry would take the lead in coordinating with neighbouring countries and related local authorities to monitor the fire problem both in and outside Thailand.
The fires are lit in northern Thailand, and over the border in Myanmar, as burn-offs to prepare for the next year's crops. Last year's choking smoke haze was headline news for months.
SOURCE: The Nation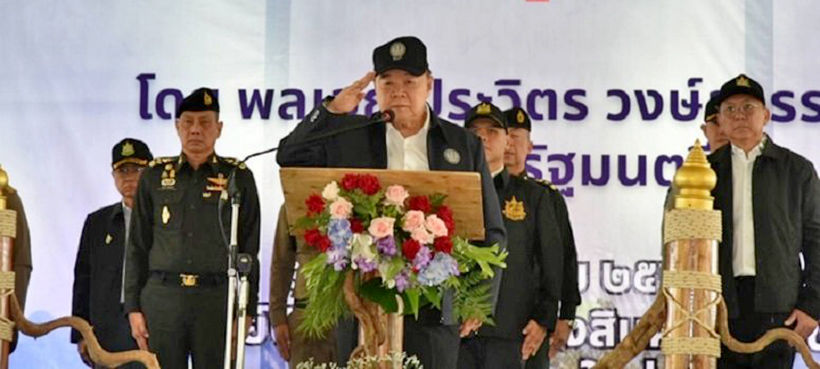 Keep in contact with The Thaiger by following our
Facebook page
.