American falls to his death from a Chiang Mai apartment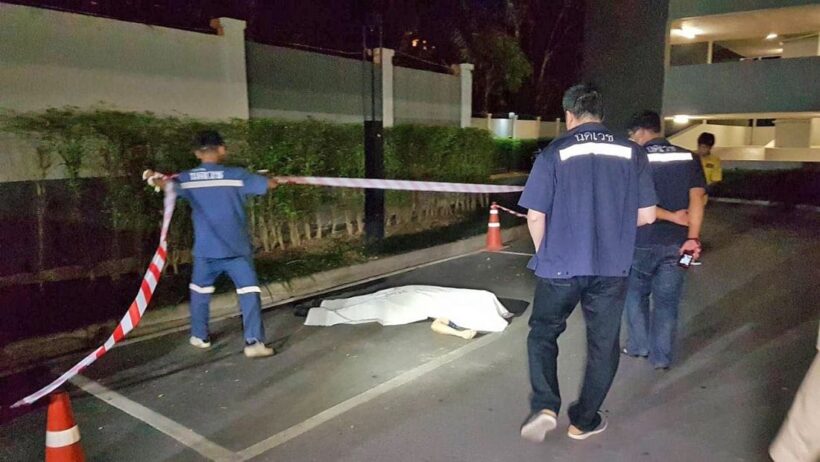 An American man has fallen to his death from the balcony of his room on the tenth floor of a condo building in Chiang Mai's main city district early this morning (Monday).
The Muang Chiang Mai police station says they were alerted at 1.50 am to the death of 60 year old Ruben Ponce at the Astra Condominium on Chang Klan Road.
Pol Lt Pirapat Chaisomsri says the man has been living in the condominium for almost two years.
Security officers saw the American going out to shop at a nearby convenience store early Sunday night. Police checked footage from security cameras and saw the man standing on his balcony before falling.
Police have yet to conclude whether the fall was an accident or suicide. No note was left behind.
The body was sent for an autopsy at Chiang Mai Hospital.
SOURCE: The Nation
Keep in contact with The Thaiger by following our
Facebook page
.
Disabled Austrian swindled out of 10 million baht by "girlfriend"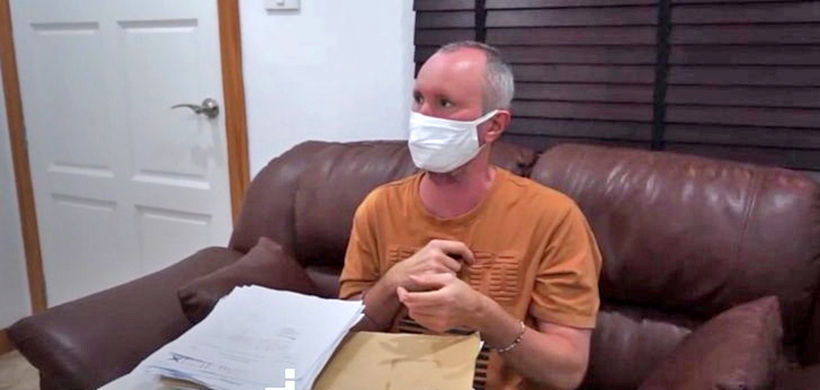 Sanook reports that a 49 year old disabled Austrian man, who thought he had found his soulmate in Chiang Mai, has been swindled out of about 10 million baht by his sweet-talking lover. Love blossomed as they continued their relationship online, and marriage was in the air… or so he thought.
The pair were the same age and she would care for him and help him cope with his disability. He bought her a house, 2 expensive cars and financed a shop. Then a man turned up claiming to be her brother, but in reality was her ex-husband. Now she's disappeared and it turns out the house was never bought at all.
Police and lawyers have demanded cash and now the man is staying at a retirement home in Hua Hin while he figures out what to do. He's in need of money for an expensive surgery, and has offered a reward for anyone who can track down the supposed love of his life, who turned out to be a common fraudster.
2 years ago "G.P." came on holiday to Thailand, and despite a spinal injury that left him with limited mobility, he travelled all over the kingdom before arriving in Chiang Mai.
There he met "Amy," also 49, a taxi driver. They immediately hit it off and she took him under her wing and they travelled extensively together. A relationship blossomed. Then he went back to Austria. They kept in touch via social media and his feelings grew stronger.
He made the decision to move to Thailand and promised to improve Amy's life. Then came the financial commitments. He bought her a 4.5 million baht house, a 2.9 million baht Mercedes Benz, a 1.1 million baht Honda HR-V, paid a million for decorations for the house and financed her dream of a silver shop.
They decided to marry, making it easier for him to reside in Thailand. Then her "brother" turned up. He was obliged to buy frequent expensive meals for them all, often at a cost of 5,000 – 6,000 baht. Later he discovered this was her ex-husband.
Then it emerged that the money supposedly paid for the house was not 4.5 million at all but just a 250,000 baht down payment. She kept the rest, and the silver shop never existed. Now she has completely disappeared and he's discovered that she has changed her name 5 times.
"G.P." contacted Chiang Mai police and a lawyer, but they both needed money to act on his behalf. He says he'll be happy if he gets back just some of his money and won't press charges if he can get a settlement.
Facebook page
.
Chiang Rai policeman fired over torture death of university mascot dog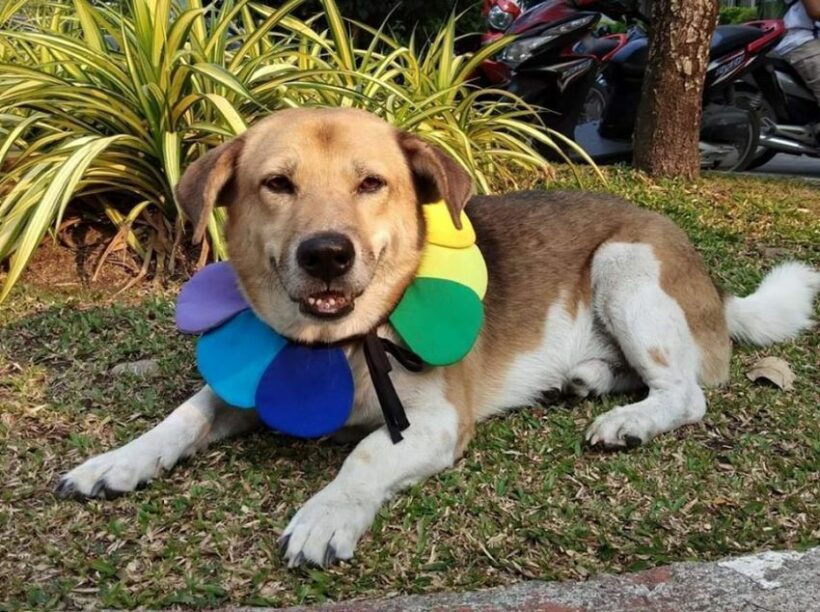 When the body of Tia, the mascot dog of Chiang Mai University was found in May, suspicions arose immediately. It was initially announced that Tia, or "Shorty" in English, had been run over by a car, and police later said a student had come forward to confess. But animal rights group Watchdog Thailand, based in Chiang Mai, investigated the incident and reported their findings to police.
Security footage didn't support the original story, Now, one of the 3 police corporals who allegedly tortured and killed the beloved dog has been dismissed from civil service. The incident, which took place May 8, has shocked locals and students, and Watchdog Thailand has been pushing for justice. University students even floated a plan to build a statue dedicated to his memory.
Officers of the Chang Phueak police station reportedly found evidence of the animal being taken off campus at night, tortured and the body being dumped by the suspects.
Apart from the dismissal of one suspect, a committee is being set up to investigate the case further. National police chief General Chakthip Chaijinda himself has said he will ensure justice is served.
SOURCES: Nation Thailand | Khaosod English
Keep in contact with The Thaiger by following our
Facebook page
.
Unemployed elephants: Some return to the wild, others sent to work in logging business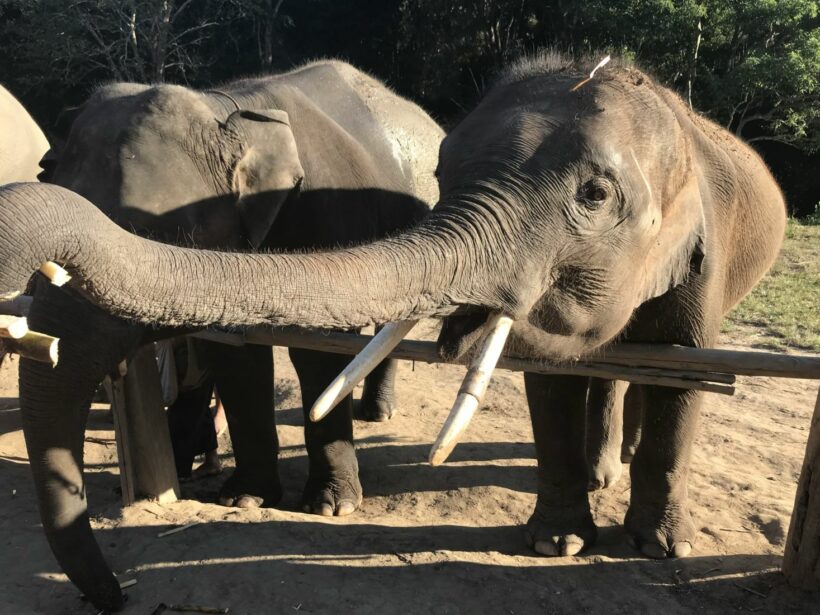 The drop in tourism has had a huge impact on the elephants in Northern Thailand, leaving many elephants, you could say, unemployed. While some elephants are out of business and been taken back to their natural habitat, others are struggling in captivity and might be sent off to work in animal labour which some people may deem as unethical.
A reporter from BBC Thailand follow a group of elephants making the trek and spoke with those in the 'elephant' business. You can watch the video HERE. One owner, who goes by the name Uncle Eddy, told BBC, if the tourism industry doesn't pick up soon, he will hand over his 57 elephants to a logging business in Myanmar.
The video from BBC Thailand showed Uncle Eddy's elephants on short chains standing in a cement outdoor structure. He said if the elephants don't work, then they don't get exercise. Without exercise, the pregnant elephants would have trouble giving birth and the babies would eventually die, according to his commentary.
Thailand has a variety of elephant camps and sanctuaries. There is continuous debate on how elephants should be cared for in captivity. Some establishments keep elephants on a short chain, only to be taken out for rides or shows. Some businesses describing themselves as sanctuaries have elephants roaming the property and allow tourist to feed and bathe the animals. This 'ethical' model is becoming more popular with some of the tourism demographics visiting Thailand in the past.
The Chiang Mai-based Save Elephant Foundation started a project to return some of the elephants back to their natural habitats, Thai PBS World reports. From April to May, more than 100 elephants trekked north from Chiang Mai to Mae Chaem, a 150 kilometre trek.
BBC followed a small group of elephants led by the Save Elephant Foundation and said the elephants became very thirsty and some seemed to be "low on energy". The charity's founder, Lek Chailert, says the pandemic is a chance to get elephants out of the tourism industry.
"Tourists would be swamping into Thailand. The Covid-19 pandemic will give us time to think."
SOURCES: BBC Thailand | Thai PBS World
Keep in contact with The Thaiger by following our
Facebook page
.