PIMEX boosts marine-triangle tourism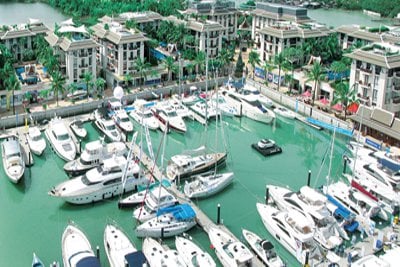 PHUKET: At the forefront of Asia's growing marine leisure industry, Phuket island is one of the top five cruising destinations in the world, and lies in the heart of the emerging 'Andaman Marine Triangle'.
Consisting of Phuket, Phang Nga and Krabi provinces, the Andaman Marine Triangle is home to some of the most stunning sailing grounds in the world.
Indeed, the natural attractions and associated marine leisure industry, is the single largest asset for the area's tourism industry.
Highlighting the industry's rich offerings is Asia's largest in-water boat show, the Phuket International Boat Show (PIMEX) – this year's event be held from March 29 to April 1 at the award-winning Royal Phuket Marina on the island's east coast.
PIMEX plays an integral role in creating and stimulating demand for marine products and services in Asia. Over 5,500 visitors attended the 2011 show to view the US$ 100 million of boats on display, as well as a magnitude of other marine and lifestyle offerings.
PIMEX connects buyers with sellers in the marine and luxury lifestyle space, and with the largest in-water display in the region, allows potential buyers to view boats first hand. International buyers often choose to leave their boats in Phuket's marinas, so they can enjoy the facilities and surrounding cruising grounds at their leisure.
The trend of marina growth can be seen expanding from Phuket to other parts in the Andaman Marine Triangle. Namely, there are two new marinas in Krabi including the Krabi Boat Lagoon and Krabi River View, in addition to one more, the Port Takola Marina in the pipeline, adding almost 400 berths to the triangle, upon completion.
Over one billion baht of marina infrastructure development spending is expected in the Andaman Marine Triangle over the next five years.
As marinas in the Asian region are filling up. PIMEX is positioned as a key marketing and promotional tool for Phuket and beyond, helping to position the Andaman Marine Triangle as the marine leisure playground of Asia.
Both international and domestic markets are proving significant.
"We welcomed over 15 visitor nationalities last year, and of particular interest was the growing numbers of Russians and Chinese. A number of exhibitors noted a growing trend of Thais showing interest in buying into the marine leisure lifestyle," commented Show Director, Andy Dowden.
"We are seeing more interest in exhibitors from China, Australia and New Zealand in particular this year. PIMEX has become the boat show in Asia to showcase boats, marine and lifestyle products to a large international audience," added Dowden.
Targeting high net worth individuals and marine leisure enthusiasts, top international boat brands will be on display as well as leading marine brands and lifestyle products including luxury real estate and marina developments.
Phuket is the gateway to the Andaman Marine Triangle with more than 200 direct international flights weekly from major tourist markets in Asia and Europe. The three provinces share the same coastline and marine environment.Together they have become the marine playground for the rich and famous, wealthy, celebrities, and tourists from around the world.
With its long established and well developed infrastructure, Phuket holds a pivotal position in the Andaman Marine Triangle, and is home to four world-class marinas with a capacity of over 750 boats.
As reported by Channel News Asia: "The amount of private wealth in Asia is estimated to triple to US$16 trillion by 2015, according to Swiss private bank Julius Baer's annual wealth report done jointly with CLSA."
It is this growth in regional wealth, combined with the desire of boat owners wanting to relocate from traditional cruising grounds, that continues to fuel the growth of the marine leisure industry in the region.
In line with this growth, large-scale marine infrastructure in Phuket continues to develop. Further investment by established Phuket marinas is expected to be over 500 million baht, and a likely expansion of berth capacity by more than 20% over the next five years.
For more information, visit www.phuketboatshow.com.


Do you need help with your business? Are you searching for a new job? Or an employer looking to hire? Try JobCute today.
Where to post all of your job positions: Completely free!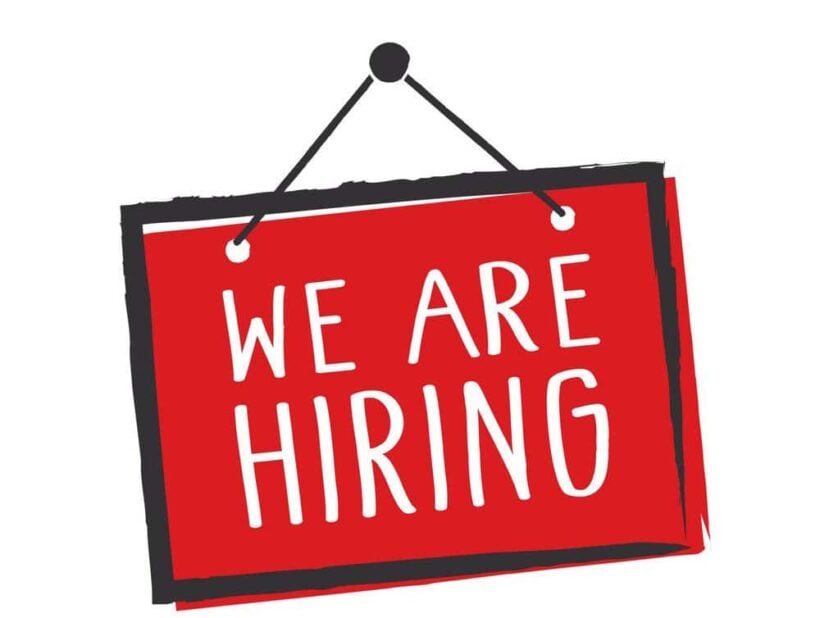 Recruitment can cost you more than you realize. You do not want to sacrifice candidate quality, but you don't wish to spend too much time and money to find them.
All types of employers are searching online for platforms they can use to post their job positions for free. From social networking websites to job boards, there are many ways to post your job positions for free.
The main benefits of posting an online job for free, there are no advertising costs which would result in a potentially lower cost per hire, exposure to new and wider audiences. The downside, however, is the time you will spend listing your job positions, managing and tracking them successfully, the type of job seekers and their relevance to the job.
At the end of the day, no employer would like to waste their time and promote job positions — free or not — and attract a non-relevant talent pool or drown in a sea of resumes from unqualified job seekers.
Where you can post your job positions online for free?
On JobCute
JobCute's job postings allow you to effectively recruit and engage with qualified candidates.
Their matching jobs and search engine system helps large numbers of visitors to find the right job. More than 90% of the Jobseekers on JobCute have a full profile, which helps to match candidates to your job listing and they will be high-quality candidates which can help to reduce your turnover of staff.
"We already have a careers page on our company website. Why should we post our jobs also on JobCute?
Besides the fact that you will get higher exposure and allow a candidate who did not visit your website to apply for a job on JobCute is simple, easy and fast.
Career page/search platform
Ensure recruitment managers keep the content relevant and updated. Also, make sure you have a top quality job description that can fit an online search platform.
It's important to make sure your job descriptions are updated or SEO optimized before listing them on job posting portals.
Social media
Use social media to post your job positions and start with the places your company already has a social presence on. You can also post the job positions on relevant groups/online community. Just make sure your posts are always updated and relevant to keep your social presence good.
Community job boards
The vast majority of universities and colleges offer to post job positions for free. If you are looking for a short term intern or a graduate student, this would be a good place to post your jobs positions.
3 reasons to post your job positions on JobCute:
100% free with no surprises.

The JobCute support team can help you list all of your job positions within 5 minutes.

With JobCute, you can easily track and manage your company profile and your job listing and see exactly who is engaging and matching with your job positions.
Tesco looks to open 750 new convenience stores in Thailand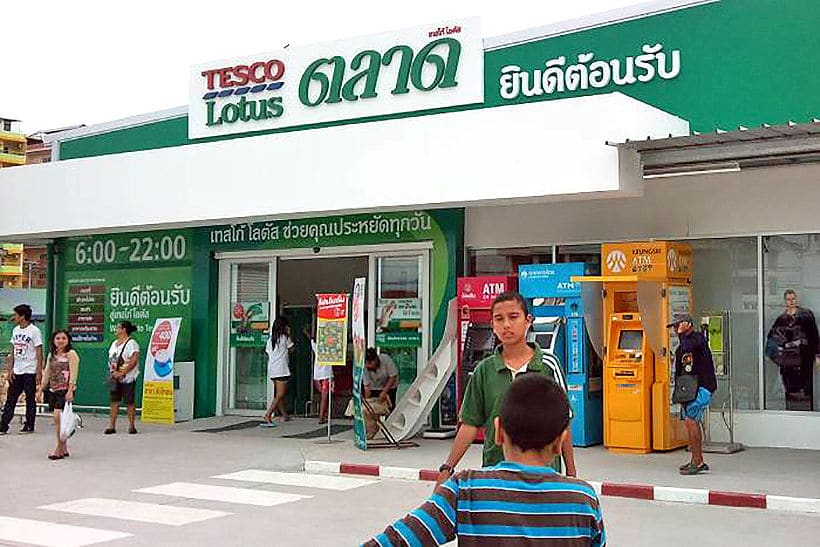 by James Davey, Editing by Paul Sandle
Tesco, the UK's largest retailer, has announced that it could grow its business in Thailand by opening 750 new convenience-style stores. There are currently1,583 Tesco stores in Thailand. Tesco's Asian investment plunge will likely target the Chinese and South Korean markets as well.
The Thai subsidiary, Tesco Lotus, was the first western supermarket to set up in the country 12 years ago. For westerners, the Tesco Lotus experience is familiar yet strange, with durian, dragon fruit and guava replacing strawberries and plums in UK Tescos.
A report to investors says that Thais are migrating from traditional markets to hypermarkets, supermarkets and convenience stores as the country develops.
The possible store expansion was detailed at the group's Capital Markets Day presentation to analysts and investors, which is focusing on "untapped value opportunities".
SOURCE: Reuters
Hot wheels head for Thailand's south – 'Fast and Furious 9' cars arrive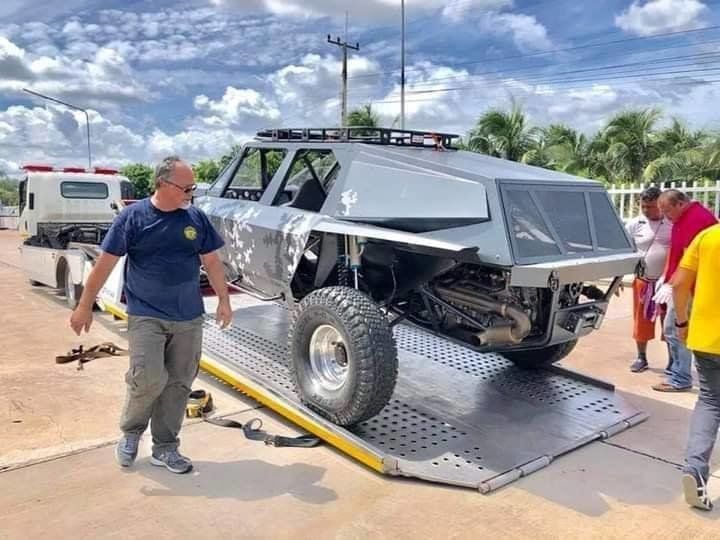 Cars for the filming of the 9th iteration of the Fast & Furious film franchise have arrived in Krabi (lots of pics below).
An auto parts supply firm in Krabi, with some inside knowledge of the production schedule for the new film, has posted photos of some of the vehicles that will likely be part of the filming when it starts next month.
The producers of 'Fast & Furious 9' are spending 340 million baht in the south, including Krabi, Phang Ngan and Phuket, using local crews as support.
Local Thai production manager, Piya Pestonji, met last week with Kitibadee Prawit, the Governor of Krabi, to discuss logistics with the Tourism Authority of Thailand Krabi Office boss, Apichai Aranyik.
The Krabi governor said at the time that 'Fast and the Furious 9' is hoped to be a "great advertisement for the nature, culture and history of the kingdom".
Someone should sit the southern governor down and show him a few of the films which showcase illegal street racing, fast and dangerous driving action sequences and criminal activity being portrayed as 'good guys'! But seeing the landscape of Krabi and Phang Nga floating past in some of the action will be well worth seeing.
Tony Jaa, the popular Thai action star, appeared in 'Fast & Furious 7' taking on Paul Walker.