Phuket property rental platform aspires to clear muddied waters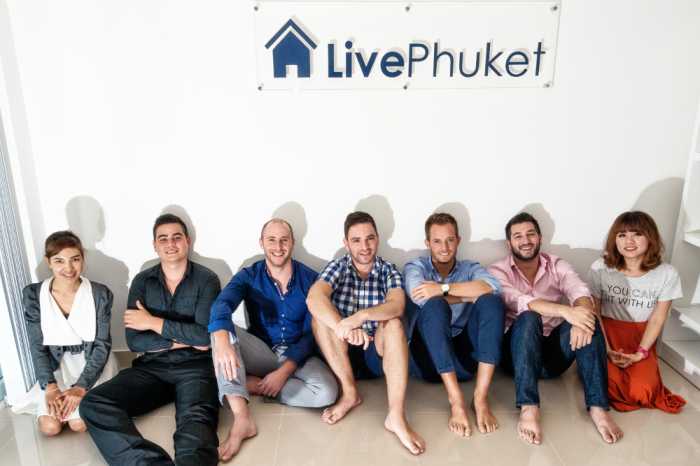 PHUKET: Being an entrepreneur can be daunting at times. It often entails subjecting oneself – and one's bank account – to an unknown level of risk and necessitates taking a blind step into the unknown. There are usually no guarantees and failure is a common, yet unwelcome, outcome.
"Five months ago we said 'we are going to come out to Thailand, set up a business and it is going to work'," says LivePhuket cofounder and Chief Operating Officer Michael Kenner.
Five months later, British national Michael and his partners are here in Phuket with a business that is working.
Upon arriving in March, Michael reunited with his two long-time friends and classmates, Alon Tishler and Paul Trayman, and together with five-year Phuket resident Brennan Campbell, launched their new company LivePhuket.
LivePhuket is an online property rental and real estate sales platform that is aimed at Phuket's high-end villa market – properties that are over US$200 (6,500 baht) per night.
Although the three 29-year-olds knew their goal was to start a company here, it was unbeknownst to them when they boarded their Thailand-bound flight what exactly the company would do.
"We came out to Phuket and the first thing that happened was we were looking for a villa to stay, and our experience was absolutely awful," reflects Michael.
They took that experience as a hint, a sign that there was a much-needed service which was being poorly executed by other companies.
Within three weeks the late night discussions, debates and decisions came to a head and the business was launched.
The four entrepreneurs with backgrounds ranging from investment banking to real estate and project coordination unloaded their savings into their new company, investing more than US$100,000 and hiring three people to work with them in their Kamala-based office, as well as 10 offshore contractors tackling the IT engineering and operations side of things.
The fledgling company clearly represents the latest generation of ambitious startups full of energy and enterprising youthfulness. The laid-back office atmosphere, genuine care for their employees and desire to build something great out of nothing is a welcome approach compared with the stifled environments of old-guard companies.
LivePhuket is a startup in the true sense of the term. They are looking to identify and carve out a business model which can be scaled up and expanded throughout Asia, with a strong emphasis placed on researching and developing the needs of the market.
"We started focusing on the vacations rental market and we went through the pain of making every mistake in the book," laughs Michael.
"The whole thing has been very, very difficult because you have to put your ego aside and realize that when you are building a business like this, you don't really know, because we all thought that we did know."
One valuable lesson they learned is that security is paramount. Since being swindled early on by fraudulent renters, they have made a marked increase in security by implementing the latest facial
recognition measures as well as developing face-to-face relationships with property owners.
"The main challenge for us really has been competing with companies such as these giants like Airbnb. Our vacation rental business especially is a direct competitor – their market is our market.
"On the first of October we released a platform that is better than theirs for the first time, but we've always been behind them technology-wise."
Although in many ways LivePhuket's services overlap with those of Airbnb, they have the distinct advantage of being locally-based.
"Our platform doesn't just cater to vacation rentals such as Airbnb's, it does long-term rentals and sales," notes Michael, adding that they feel the development of a strong local presence will help them carve out a niche.
Despite Phuket's property market having reached a level of maturity, it is highly volatile with prices swinging wildly between seasons, locations and other outside influences such as the recent coup. The LivePhuket team has embarked on a mission to introduce a new level of transparency, continuity and, eventually, stability to the market.
"We want to form partnerships, we want to work with the right people, we want to help people. Let's work together and let's help this market be better and benefit from it," said Michael. "[We want to] try and work with the Land Office, try and make this more open… open up and really publicize [the data] and help people make the right decisions rather than people getting absolutely burned."
LivePhuket's Director of Marketing, Strategy and Innovation Alon Tishler said, "We are trying to provide this core information which is reliable and anyone can just reference it in the market, and that in itself, I think, will provide stability."
With their fresh, new platform released on October 1, LivePhuket has been enjoying a positive response, reaching more than 80 bookings per month and expecting to clock over 100 per month soon.
They plan to continue improving their platform and presence in Phuket, but that isn't stopping them from thinking big.
"We are really trying not to just be the biggest in Phuket, but we have larger aspirations after this [Phuket branch] to start a Samui branch and a Pattaya branch – we want to be a larger company that facilitates this in Asia," resolves Michael.
For more information, visit: www.livephuket.com

— Jeremie Schatz
Keep in contact with The Thaiger by following our Facebook page.
Never miss out on future posts by following The Thaiger.
Turbulence ahead for Thailand's aviation industry | VIDEO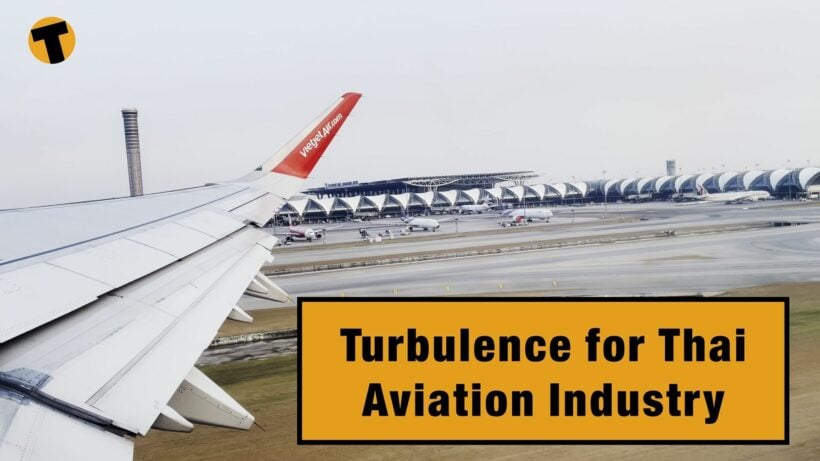 When the airlines, in particular, were asking the government to put their hands in their pockets for some relief funding in August last year, it was genuinely thought that international tourists would be coming back for the high season in December and January. At the very least local tourists and expats would head back to the skies over the traditional holiday break. And surely the Chinese would be back for Chinese New Year?
As we know now, none of that happened. A resurge in cases started just south of Bangkok on December 20 last year, just before Christmas, kicking off another round of restrictions, pretty much killing off any possibility of a high season 'bump' for the tourist industry. Airlines slashed flights from their schedule, and hotels, which had dusted off their reception desks for the surge of tourists, shut their doors again.
Domestically, the hotel business saw 6 million room nights in the government's latest stimulus campaign fully redeemed. But the air ticket quota of 2 million seats still has over 1.3 million seats unused. Local tourists mostly skipped flights and opted for destinations within driving distance of their homes.
As for international tourism… well that still seems months or years away, even now.
Keep in contact with The Thaiger by following our Facebook page.
Never miss out on future posts by following The Thaiger.
Domestic air passenger numbers double those of January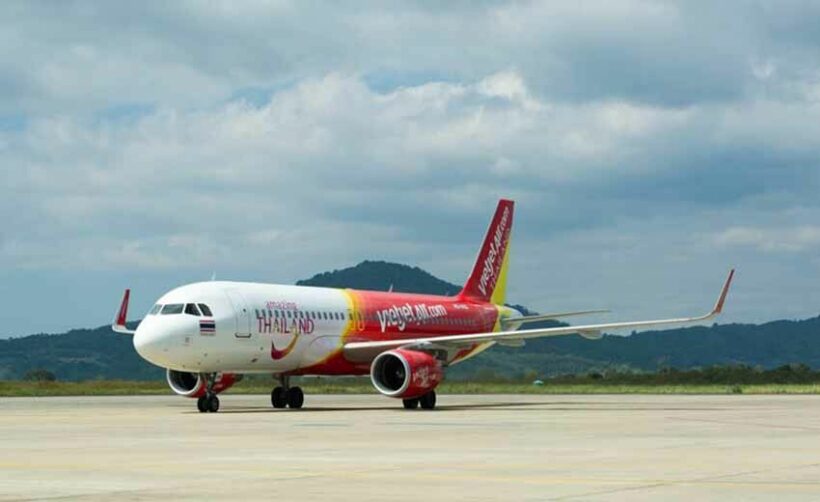 Passenger numbers on domestic flights within Thailand have doubled within a month, rising from 4,000 in January to over 10,000 this month. Having nearly recovered to pre-pandemic levels, domestic travel plummeted once more when Covid-19 resurfaced late last year.
Apirat Chaiwongnoi from the Department of Airports says 15 of Thailand's 29 airports are now operating domestic flights, with more expected to follow. He believes the aviation sector will continue to recover further in the coming 6 months, bolstered by the national vaccine rollout.
Around 120 domestic flights a day are now operating, which is twice the number that were operating at the lowest point in the crisis. Prior to the resurgence of the virus in December, domestic passenger numbers had recovered to 30,000 – 40,000 a day, around 80% of pre-pandemic numbers.
The DoA says airports must continue to adhere to the Covid-19 hygiene measures put in place by the Health Ministry and the Civil Aviation Authority of Thailand.
SOURCE: Bangkok Post
Keep in contact with The Thaiger by following our Facebook page.
Never miss out on future posts by following The Thaiger.
Samut Sakhon's shrimp market to remain closed until February 15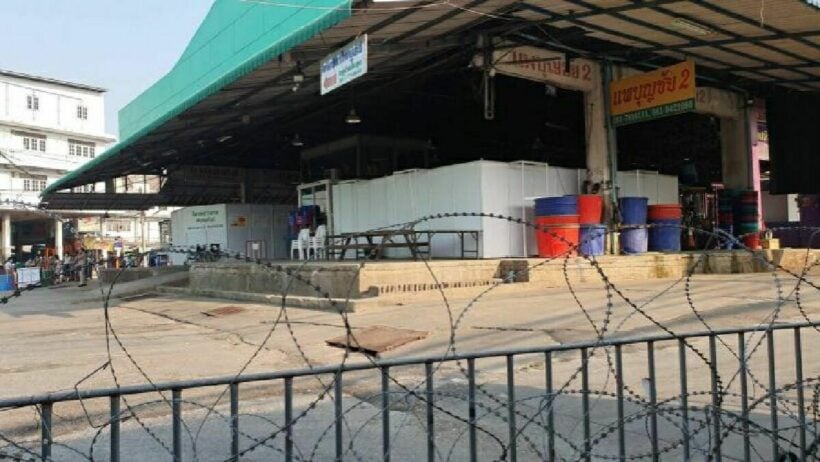 Samut Sakhon's Central Shrimp Market, the epicentre of Thailand's recent wave of Covid-19, will remain closed until February 15. The market can reopen once the overall hygiene situation at the market and surrounding area has improved, according to the province's disease control committee.
Local officials say the shrimp market needs to remain closed until the market structure and nearby residential facilities are inspected. People who violate the order face up to a year in prison and a fine up to 100,000 baht.
More than 12,000 people in the province have tested positive for Covid-19. The increasing number of infections is a result from the active case finding to contain the spread of the virus.
SOURCE: Thai PBS World | Thairath Online
Keep in contact with The Thaiger by following our Facebook page.
Never miss out on future posts by following The Thaiger.