Phuket has Golden future for its sister city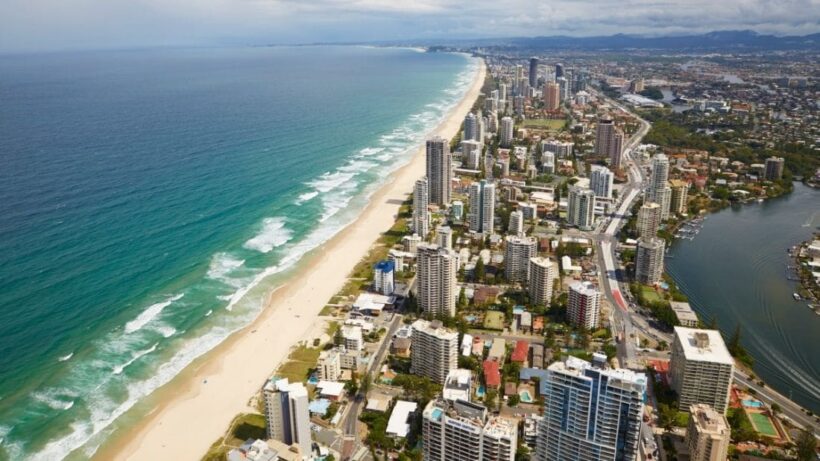 by Chongchit Buchanan
Australia's Gold Coast city and Phuket will sign a letter of intent to establish themselves as sister cities tomorrow (September 10).
The intent of the agreement is to explore a stronger relationship between the two municipalities and create international business opportunities.
Gold Coast Mayor Tom Tate will travel to Phuket to sign the agreement with his Phuket counterparts.
The mayor is half Thai, originally from Saraburi, and emigrated to Australia at a very young age. He said that Gold Coast and Phuket share similarities in economic success, year-round sunshine and a cosmopolitan lifestyle.
"I want this sister city partnership to work, because I know that Gold Coast and Phuket are a good match. The two cities share a significant beach culture and we could possibly exchange knowledge on lifeguard procedures and training. We will see what Phuket authorities and other business operators will be interested in, this is the first stage," said the mayor.
He said Phuket has the potential to become a mid-way destination for European travellers to spend a few weeks before flying on to Gold Coast.
He says that for an interim period of one year, the Gold Coast government will send officials to Phuket to explore areas where they can exchange work ideas and knowledge.
"For instance, if Phuket is looking at developing a better waste management policy, or green energy utilisation, we will see how both parties can work together on the initial high-level studies," he said.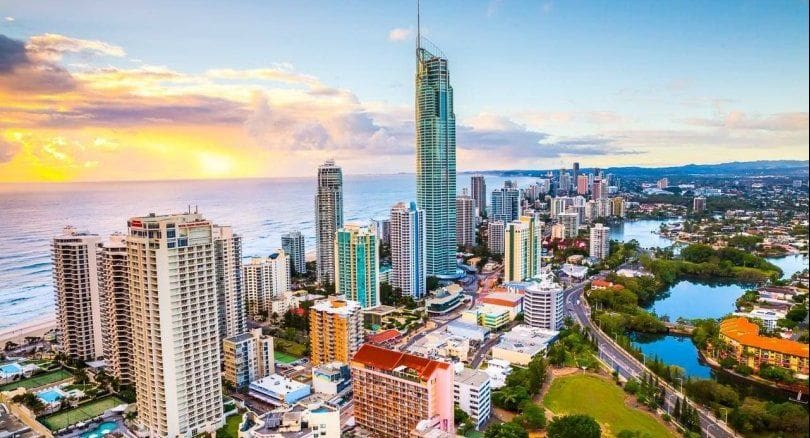 Gold Coast is a multicultural city and a hub for Australia's tourism with its geography and economy similar to  Phuket.
For Gold Coast, international partnerships of this type are a source of economic growth; provide cultural, educational and professional opportunities, and boost international profiles. These relationships open doors to the world and create real outcomes for Gold Coast residents and businesses.
Traditionally, sister city relationships focus on cultural and education exchanges. It is now recognised that these relationships also have the ability to stimulate economic growth, increase tourism and assist in establishing reliable business contacts, which can create long-term benefits to the local communities in both cities.
They also enable communities to exchange ideas, gain an international perspective and increase their understanding of global issues.
Currently, Gold Coast has eight sister cities and one friendship agreement, all of which have helped shape Gold Coast as a city of global significance by fostering successful business and cultural ties. This is through initiatives that include two-way trade missions, hosting inbound delegations, and offering business and student exchanges.
As for the benefit to Phuket, Andrew Park, the Honorary Consul of Thailand for Queensland, Australia, says that the partnership is important at many levels. Apart from generating government-to-government links between the two cities, it also creates direct links at the people-to-people level.
"Prince Songkla University Hospitality and Tourism School in Phuket is well established and well regarded as one of the world best hospitality, hotel management and tourism schools while the Griffith University in the Gold Coast has the same high acclaim globally," Park said.
"There is a possibility of academic exchanges between the two institutions for the benefit of both," said Park.
He also said that in terms of the business linkages, the agreement will be a driver for the government of Gold Coast to express an interest in developing stronger partnerships with Phuket at the business level.
"Next year, Mayor Tate will be taking business delegations across to Phuket and I believe Phuket will be doing the same. The marine sector, with the wealthy high-end yachting industry, is something Phuket does very well and I believe that is something Gold Coast can learn and benefit from."
Park said that he is excited to be part of creating this inaugural relationship between the two cities to set a good example for further relationships between cities in the two countries in the future.


Do you need help with your business? Are you searching for a new job? Or an employer looking to hire? Try Thaiger Jobs today.

Container with radioactive waste being stored at Laem Chabang port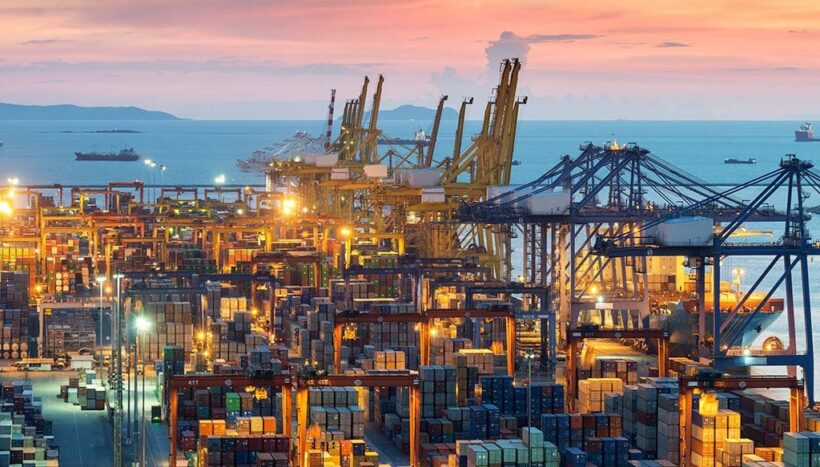 An unknown amount of radioactive waste has been detected inside an export container at the Laem Chabang Deep Seaport, just north of Pattaya, Chon Buri.
The port's deputy director, Vice Admiral Yutthana Mokkhao, says the waste is being kept in the safety zone at the port which is equipped to handle radioactive situation and it is being handled by officials from Thailand's Institute of Nuclear Technology (TINT).
The waste was detected by x-ray officials and TINT was alerted on Thursday. Yutthana said TINT intended to remove the radioactive waste for disposal by Friday but the operation could not be completed on time. The operation resumed yesterday, he said.
The container belongs to the Aftermath Stainless Steel and Metal Recycling Company.
Yutthana did not specify the amount or type of radioactive waste.
The Nation reports that, normally, radioactive waste could be a by-product of electricity generating by nuclear reactors or it could come from medical radiating machines.

STORY: The Nation
Thailand's first Apple store opens along the Chao Phraya at the new Iconsiam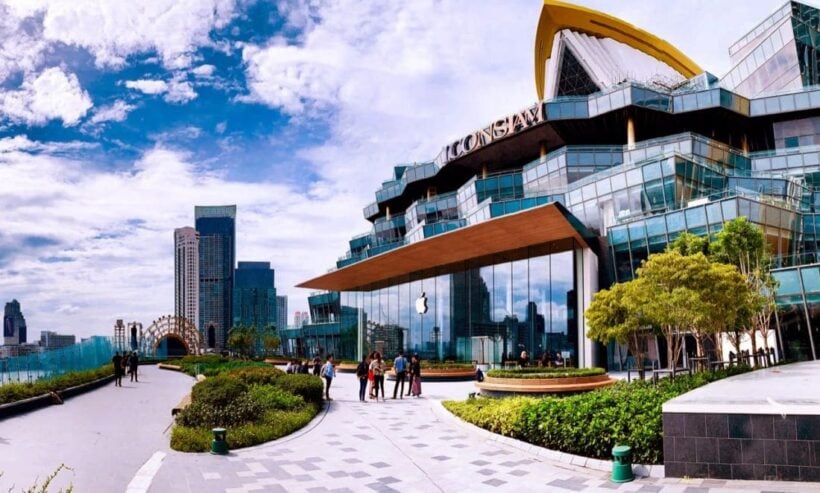 The new Iconsiam building is open along the banks of the Chao Phraya along with a stunning new Apple Store, the first in Thailand. One of the features of the new store is the play on the Apple logo which makes it look like a letter of the Thai alphabet, a first such departure for the usually rigorous Apple style-sheet.
The new Apple Iconsiam seamlessly connects the new mixed-use IconSiam Centre to an outdoor roof terrace. The store's clean, trapezoidal design lines and glass surfaces accentuate the natural beauty of its surroundings while creating an open, airy atmosphere erasing boundaries between interior and exterior.
Apple Iconsiam, the first Apple Store in Thailand, opens today in Bangkok at the city's newest and largest shopping centre, IconSiam Centre.
The store features Apple's full line of products, including iPhone XS, iPhone XR and Apple Watch Series 4, invites visitors to pursue their creative passions with free Today at Apple sessions. Angela Ahrendts, Apple's senior vice president of retail, said that Bangkok is a cultural and economic destination for the entire region, which hosts millions of passionate Apple customers.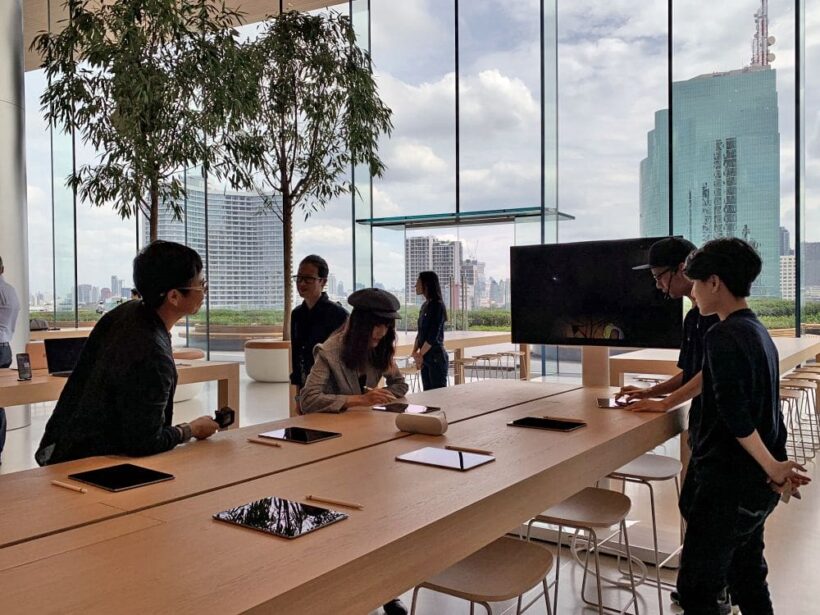 "We are thrilled to introduce our Thai customers to Today at Apple, our full line of products, our phenomenal employees and the service and support that is loved by customers around the world," gushed Ahrendts.
Denny Tuza, senior market director, Asia Pacific Retail for Apple, notes that the design features two expansive glass facades that create transparency through the store and to the river, the city and beyond.
As customers walk in through a sweeping curve stone entry, their journey continues to the lush roof garden, where they can admire local art, participate in a Today at Apple photo or sketch walks, or simply enjoy iconic views of Bangkok.
Inside the store, a spacious forum offers all of Apple's free Today at Apple sessions, which he says Apple expects will inspire visitors to connect with one another, discover a new passion or take their skills to the next level. People can sign up for Today at Apple sessions at apple.com/th/today. These hands-on sessions, led by creative pros, offer tools for all to explore their creative curiosity and learn to make the most of Apple products and services.

STORY: The Nation
Thai Airways doubles up on 2017 losses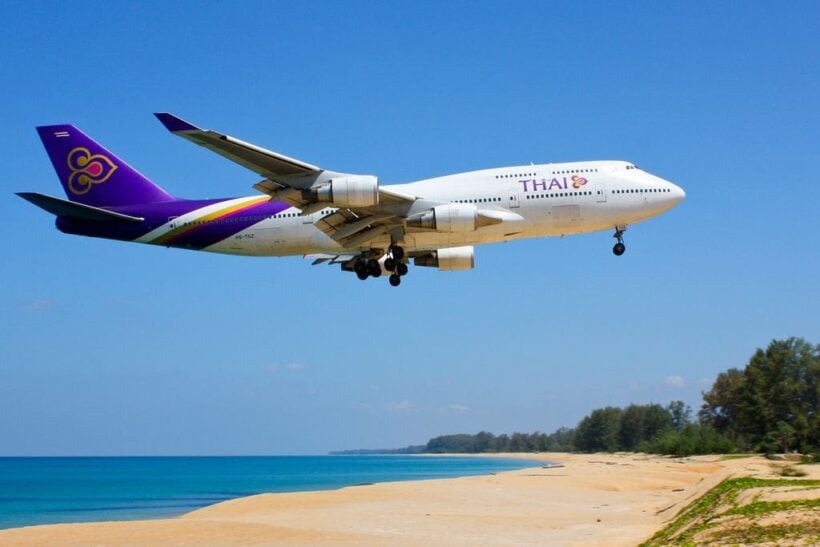 Thai Airways has doubled up on losses for the past three months (Q3), compared to the same period last year. They've reported an operating loss of 3.69 billion baht, up 103% year-on-year.
The total revenue was actually up 2.2%, according to a statement from the Thai Airways president, Sumeth Damrongchaitham, but the operating costs were up 1.87 billion baht, compared with the same period in 2017.
He put the dismal profit report down to natural disasters, decreasing numbers of Chinese tourists and rising oil prices.
Whilst noting that the third quarter each year is usually airlines' 'low season' in Thailand, he said fuel prices were up 5.5% this year along with rising costs of maintenance and overhaul.
Sumeth mentioned a few milestone events in Q3, including the Typhoon Jebi that hit Japan, disrupting flights, an earthquake in Hokkaido and Typhoon Mangkhut which hit Hong Kong – all key routes for the national airline.
But, more than the other events, the general drop in Chinese tourists choosing Thai Airways was the main shock to the airline's bottomline during the period.