Phuket Finance: The many laws of averaging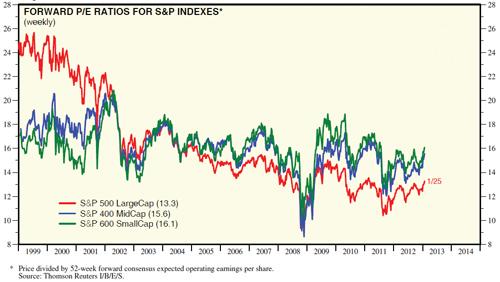 PHUKET: Averaging is a word that has many meanings when it comes to investing. The investment world is full of conflicting opinions and advice, and a very common mistake people make is following advice that may be intended for short term speculative money and applying it to long term investment money, or money that is meant to be generating a current income.
There is no need to make this situation worse by misinterpreting the meaning of a simple word such as averaging.
In the world of trading there is a saying that, "losers average losers". What this means, is that instead of taking a loss when it is shown, people will try to lower their average entry price by making a new trade and doubling their position size. This way the price only has to recover halfway and the original loss is regained.
Of course, if the position continues to deteriorate you will now be losing money at twice the rate. This is really the same as the roulette strategy where you keep betting black and doubling your bet until it wins. At least you get free drinks when gambling at the casino to help you deal with the results of the losing strategy.
A very common investing strategy that works is called dollar cost averaging. This involves planning to average your purchase price over a long time period, by contributing to the position on something like a monthly basis over many years.
In the meantime, markets can crash, go back up and crash again but as long as the general long term pattern has an upward bias, this strategy will make money. Generally speaking, markets do have this tendency, so this kind of averaging is a winning strategy if you have the discipline to stick to it when the economy is in the crapper.
Another kind of averaging is averaging out. This can be done on a winning or losing trade, or a profitable or unprofitable investment. It is a good strategy when your gut is giving you simultaneous strong signals for both directions. While you can average out over as many different transactions as you want, it is easiest to explain the concept with two.
An example that really highlights the value of averaging out is when you buy something and it instantly drops like a rock and you are now facing a bigger loss than expected.
That horrible decision to take the loss or hold on for a recovery doesn't need to be all or nothing.
Selling half will help greatly reduce the pressure as any future loss will take place at half the speed, and if it shoots right back up to where you bought it you will still have gotten back something.
The opposite of this is when taking profits, if you take half you are still in it for future gains, but won't give it all back if things turn down. The great thing about an averaging out strategy is that it can get rid of the default "do nothing" decision that the fear of making a mistake will often lead to, which often makes investors feel helpless and do things like riding the dot com bubble up and then right back down.
By taking some off of the table, you feel like you are back in control again.
David Mayes MBA lives in Phuket and provides wealth management services to expats around the globe, focusing on UK pension transfers.
He also runs Humble Asset Management, a British Virgin Islands based alternative investment fund. He can be reached at david.m@faramond.com or 085-335-8573.
— David Mayes
Keep in contact with The Thaiger by following our Facebook page.
Never miss out on future posts by following The Thaiger.
Turbulence ahead for Thailand's aviation industry | VIDEO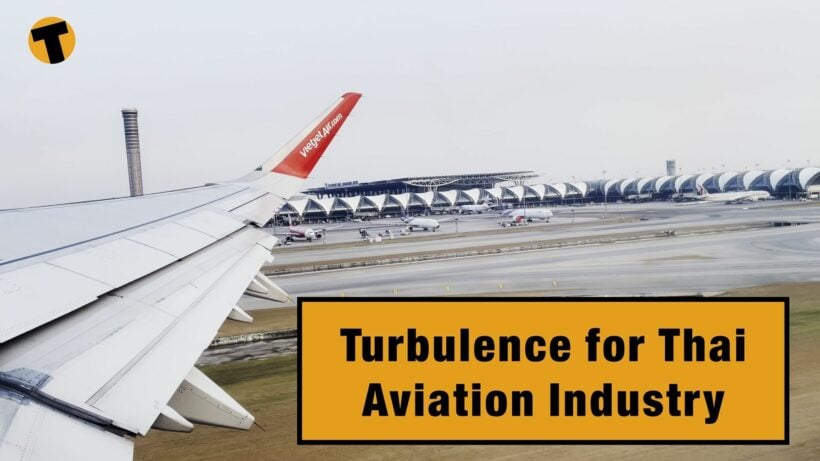 When the airlines, in particular, were asking the government to put their hands in their pockets for some relief funding in August last year, it was genuinely thought that international tourists would be coming back for the high season in December and January. At the very least local tourists and expats would head back to the skies over the traditional holiday break. And surely the Chinese would be back for Chinese New Year?
As we know now, none of that happened. A resurge in cases started just south of Bangkok on December 20 last year, just before Christmas, kicking off another round of restrictions, pretty much killing off any possibility of a high season 'bump' for the tourist industry. Airlines slashed flights from their schedule, and hotels, which had dusted off their reception desks for the surge of tourists, shut their doors again.
Domestically, the hotel business saw 6 million room nights in the government's latest stimulus campaign fully redeemed. But the air ticket quota of 2 million seats still has over 1.3 million seats unused. Local tourists mostly skipped flights and opted for destinations within driving distance of their homes.
As for international tourism… well that still seems months or years away, even now.
Keep in contact with The Thaiger by following our Facebook page.
Never miss out on future posts by following The Thaiger.
Domestic air passenger numbers double those of January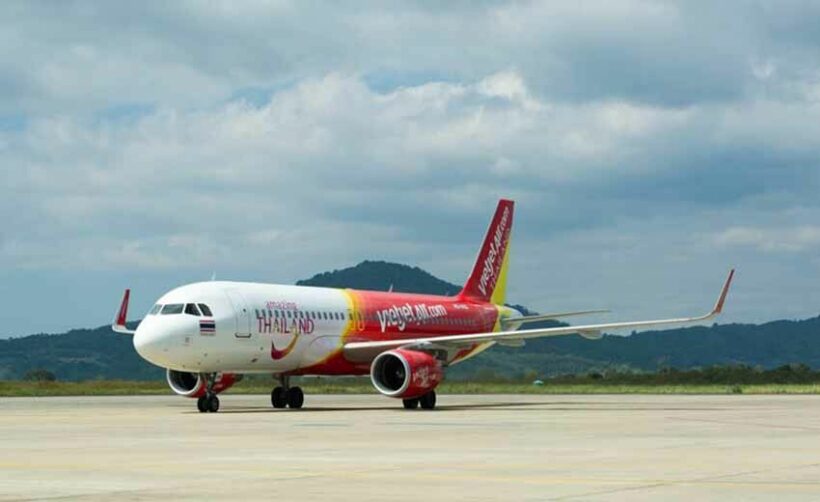 Passenger numbers on domestic flights within Thailand have doubled within a month, rising from 4,000 in January to over 10,000 this month. Having nearly recovered to pre-pandemic levels, domestic travel plummeted once more when Covid-19 resurfaced late last year.
Apirat Chaiwongnoi from the Department of Airports says 15 of Thailand's 29 airports are now operating domestic flights, with more expected to follow. He believes the aviation sector will continue to recover further in the coming 6 months, bolstered by the national vaccine rollout.
Around 120 domestic flights a day are now operating, which is twice the number that were operating at the lowest point in the crisis. Prior to the resurgence of the virus in December, domestic passenger numbers had recovered to 30,000 – 40,000 a day, around 80% of pre-pandemic numbers.
The DoA says airports must continue to adhere to the Covid-19 hygiene measures put in place by the Health Ministry and the Civil Aviation Authority of Thailand.
SOURCE: Bangkok Post
Keep in contact with The Thaiger by following our Facebook page.
Never miss out on future posts by following The Thaiger.
Samut Sakhon's shrimp market to remain closed until February 15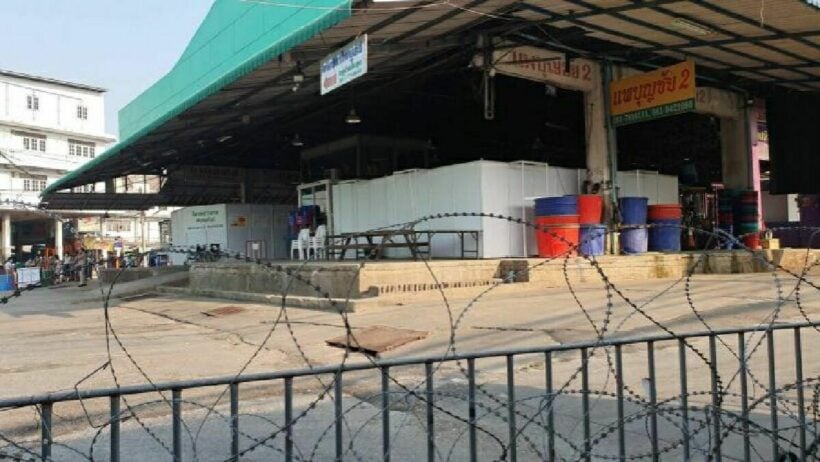 Samut Sakhon's Central Shrimp Market, the epicentre of Thailand's recent wave of Covid-19, will remain closed until February 15. The market can reopen once the overall hygiene situation at the market and surrounding area has improved, according to the province's disease control committee.
Local officials say the shrimp market needs to remain closed until the market structure and nearby residential facilities are inspected. People who violate the order face up to a year in prison and a fine up to 100,000 baht.
More than 12,000 people in the province have tested positive for Covid-19. The increasing number of infections is a result from the active case finding to contain the spread of the virus.
SOURCE: Thai PBS World | Thairath Online
Keep in contact with The Thaiger by following our Facebook page.
Never miss out on future posts by following The Thaiger.