Phuket Business: a collective island soul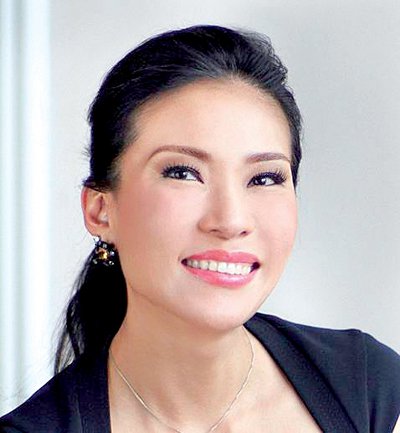 PHUKET: Life in the brick house is in full holiday swing. Gargantuan cement trucks ante for position alongside monster buses teeming with an endless array of travelers.
Despite a rising urban swell that is pushing development heavenwards, there has to be more to Phuket's economic success story than bricks, mortar and an endless amount of infinity swimming pools.
I tend to travel in Asia a lot these days, from prime resort islands to bustling international gateway metropolitan cities. Often, conversation turns to my home field and what's unique or special about the island
Hitting my mind's eye rewind button one tends to realize that these chats tend to center around ideas, successes and inspiration which were created by mankind (make that people to be gender correct), and not just ultra villas, posh luxury hotels or branded shopping.
My Phuket comes down to a field of dreams where individuals have the ability to become a latter day Columbus (I'm going to forgo the entire debate on who discovered the New World), but Chris seems a likely idiom for a journey without maps.
For all the bar jockeys, grumpy old men (women and children included), pessimists and generally glum lifeless personalities, please read on at your own risk. Despite what the Mayans say, 2012 will not be the end of the world and I see no proof that your wished for demise of Phuket is anything but a seriously troubled mind.
With our Christmas Holiday spirit, I'd like to take a few moments to give a high five and a pat on the back to some well deserving individuals who represent how anyone can come to the island and make positive changes.
Let's start out with wonder woman Debbie Dionysius who heads Destination Marketing at Laguna Phuket. She has been a key player in the initiatives which have brought Brand Phuket on a global trek. Starting with the Laguna Phuket Triathlon, then a marathon and now the Ironman 70.3 Asia Pacific Championship.
With organizing skills that would be the envy of many a government diplomat and the ability to pull off big events with style and success, she continues to pump up the volume to an attractive growing number of visitors.
For me, she is without a doubt the island's personality of the year for 2011.
Next up is Susan Usher (aka Lady Pie). Yes, long before the world went gaga, Susan, who is one of the hardest working and tireless individuals I know, started up a small Aussie pie shop.
Putting herself on the line in the entrepreneurial start up was never easy, but today you can travel from North to South, East to West in Phuket and never be far from an outlet carrying her products.
However, it doesn't stop there, in Bangkok and elsewhere in Thailand, the Lady Pie brand has continued to surge with Susan as the hard working front of the business.
As for gentlemen, real estate developer Stephen Paine has put a footprint of upscale luxury here and delivered on promises. Starting out at Surin Heights and now at Nai Thon's Malaiwana, the bar has continued to be pushed higher.
Successfully selling ultra villas that bring high net worth individuals here is not easy task, but Stephen has brought out the best in the projects he is involved with.
Word of mouth continues to be the best promotion and for the properties he has sold, the wider benefits to Phuket have to be appreciated with perhaps the kudos – good job.
Longtime hotelier extraordinaire Olivier Gibaud went from international hotel chain mainstay to key player in the development of homegrown icon Twinpalms.
Continuing to innovate from a design resort, fantastic weekend buffet, Catch Beach Club, Bake and Flame, he is without a doubt someone who changed the playing field and brought a fresh breath of air to his particular industry.
While charity begins at home, Chantal Fernandes brings boundless enthusiasm, charm and a huge amount of heart to every aspect of her life. Shifting gears a few years ago from her work at the luxury Amanpuri resort, she embraced an opportunity to raise her young children and take on a key role in Phuket's evolving charity landscape.
I find it hard to even keep track of what big event, organization or outreach is her current focus. Certainly her work with the Sisters of the Good Shepherd has positively impacted the needy kids and families here. All I can say is she must have a boatload of red bull stashed next to her house, given her boundless energy and true dedication to the cause at hand.
Last and certainly not least is Anchalika Kijkanakorn of the Aleenta Resort just over the bridge in Greater Phuket. She remains a great example of Thai leadership with her developing hotel brand, but more importantly she has championed the Pure Blue Foundation.
Holding regular fund-raising events which aim for coral reef restoration and taking a long term view of putting something back into the tourism sector remain highly admirable qualities.
So there you have it. I may be wrapping up with a Hallmark greeting card moment, but the point is that people make Phuket such a special, thriving and a wonderful place to live.
For those on the sidelines, perhaps this is a wake up call that game time is here. Leadership goes by example and for the individuals mentioned, thanks for your contributions to Phuket.
Bill Barnett is Managing Director of C9 Hotelworks and can be contacted through: c9hotelworks.com.
— Bill Barnett
Keep in contact with The Thaiger by following our
Facebook page
.


Do you need help with your business? Are you searching for a new job? Or an employer looking to hire? Try JobCute today.

500 people own 36% of equity in Thai companies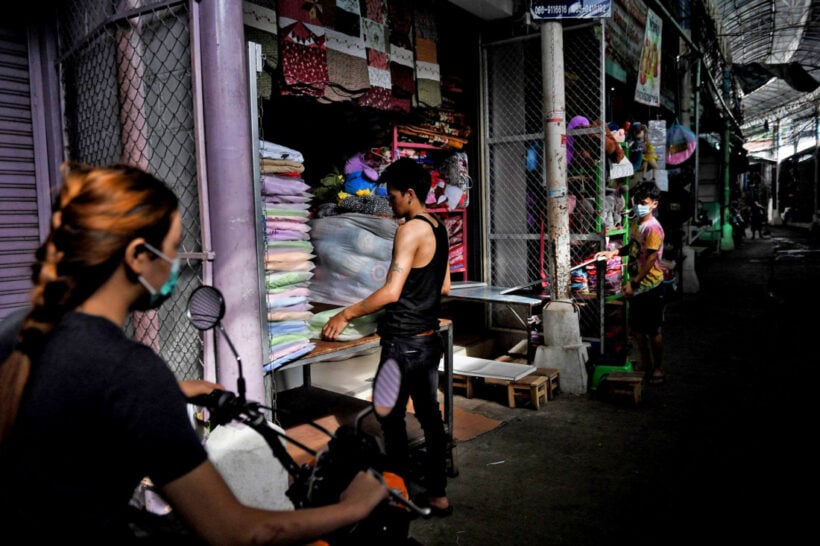 Roughly 36% of Thailand's corporate equity is held by just 500 people, highlighting wealth inequality in the Kingdom, according to a study released by the Bank of Thailand's research institute.
Each of these 500 amass some 3.1 billion baht (102 million USD) per year in company profits, according to the report from the Puey Ungphakorn Institute for Economic Research. In contrast, average yearly household income in Thailand is around 10,000 USD.
A report out this week from the Economic and Business Research Centre for Reform at Thailand's Rangsit University also pointed to divisive and polarised politics being another root cause of the economic divide.
Thailand's private sector is dominated by tycoons running sprawling conglomerates. According to the World Bank, the gap between the mega-wealthy and the rest of the Thai population of 69 million is among the many economic challenges for Thailand. According to Bloomberg, the perception of a divide, exacerbated by an economic slowdown, is a major political fault line.
"Magnates arise in Thailand from institutional factors that privilege certain businesses," said the executive director of PIER, author of the study.
The institute said Thailand needs to promote competitiveness to reduce profits from monopoly power and bolster entrepreneurship to create a more equitable distribution of corporate wealth.
The research is based on analysis of 2017 Commerce Ministry data on the 2.1 million shareholders in Thai firms, and was funded by the University of California San Diego.
SOURCE: Bangkok Post
Keep in contact with The Thaiger by following our
Facebook page
.
Thai Airways must modify rehabilitation plan to survive: Airline President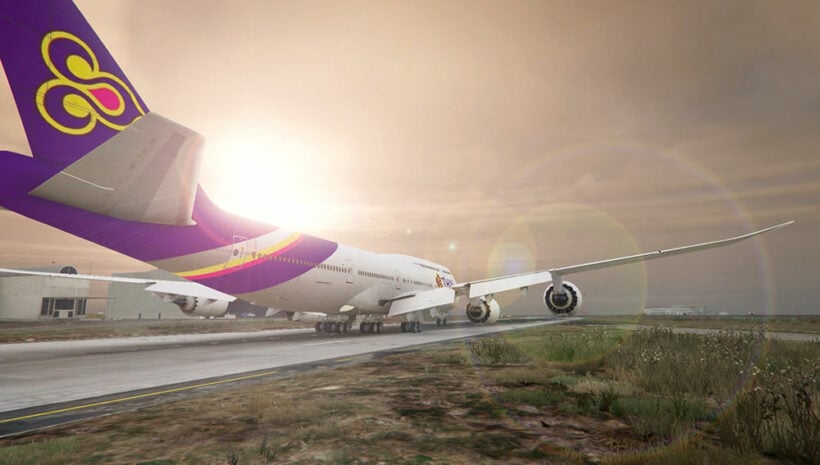 PHOTO: gta5-mods.com
"Thai Airways will have to modify its rehabilitation plans to survive in the face of tight competition." This frank admission by the airline's president Sumet Damrongchaith.
The national carrier is now carrying a total debt of over 2.45 billion baht and losses of more than 20 billion, despite being able to reduce its debts by 48 billion baht over the past five years.
Sumet says the first step will be to restructure the airline's management and finances as well as reconsider its plan to spend 1.5 billion baht on 38 new aircraft. He admits the biggest problem is that Thai Airways has low capital but a high debt-to-equity ratio of eight times.
In order to maintain its competitiveness, the carrier will have to reduce its debts versus assets and boost its working capital with support from the ministries of Transport and Finance. Hence, it plans to borrow approximately 3.2 billion baht in fiscal 2020 in line with the budget limit set by the Office of Public Debt Management.
This loan will be taken to support the airline's investments as well as for its working capital, to update equipment and maintain existing aircraft, but will not be used to repay old debts.
The Nation also reports that the airline is also concerned about maintaining its liquidity because at the end of June this year, its revolving credit line stood at 13.4% of the total revenue forecast for 2019.
Sumet admits that, though the original rehabilitation plan has a set framework, the situation has now changed due to the appreciation of the baht, so in order to achieve goals, the work method has to be redesigned, such as finding a way to procure more passengers.
"We are now in the process of analysing new markets."
Meanwhile, Thai Aiways' board chairman Aek-Niti Nitithan-Praphas says the board is reconsidering plans to procure a new fleet taking into consideration the state of the global and domestic economies as well as the US-China trade war.
"The growth of the tourism industry and the airlines' financial status needs to be reviewed in line with strong competition and routes that are no longer popular. It's better to carefully revise the plan instead of exposing the airline to greater risk. The target should be reduce expenses by 20%."
Meanwhile, Thai Airways aims to boost the sale of tickets, find ways of increasing online shopping of duty-free goods and reducing unnecessary expenses by 10%without affecting the quality of service in the last three months of 2019.
The airline is also negotiating the option of cutting down overtime expenses and is looking into curbing losses incurred by it's semi-budget offshoot Thai Smile by increasing its flying hours to 10.5 hours daily. These steps are expected to help the airline reach breakeven point in the short term.
The airline is also considering long-term goals such roping in more passengers by offering greater benefits to Royal Orchid Plus members, focusing on digital marketing, retiring non-performing assets as well as increasing revenue from related businesses such as kitchens and aircraft repair centres.
SOURCE: The Nation
Keep in contact with The Thaiger by following our
Facebook page
.
Singha grabs a 90% stake in Thailand's Santa Fe restaurant chain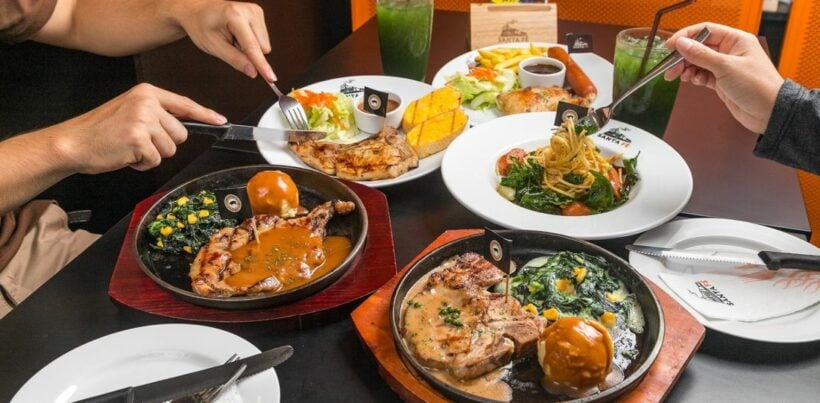 (…or is that a 90% 'steak'?)
PHOTOS: Wongnai
DealStreetAsia, an investor news site reporting on Asian business, confirms that Singha Corporation has purchased a majority stake in the Thai restaurant chain, Santa Fe. It's understood that Singha purchased the shares held by Lakeshore Capital for approximately US$50 million or 1.53 billion baht, giving it a 90% stake in the chain seen in most Thai shopping centres.
The Nation reports that Singha will now oversee over 110 restaurants across Thailand in one of the country's biggest food industry deals of the year. The company first turned its attention to the food industry two years ago, launching Food Factors Company under the Boon Rawd Brewery group.
WongnaiFood Factors aims to make 5 billion baht over 3 years under the stewardship of Piti Bhirombhakdi. The company has an ambitious long-term target of 10 billion baht a year, along with plans to be listed on the stock exchange.
The Santa Fe chain was established in 2003 by Surachai Charn-Anudet's KT Restaurant Company, with the aim of becoming a major competitor to Sizzler, the American chain brought to Thailand by Minor Food.
SOURCE: The Nation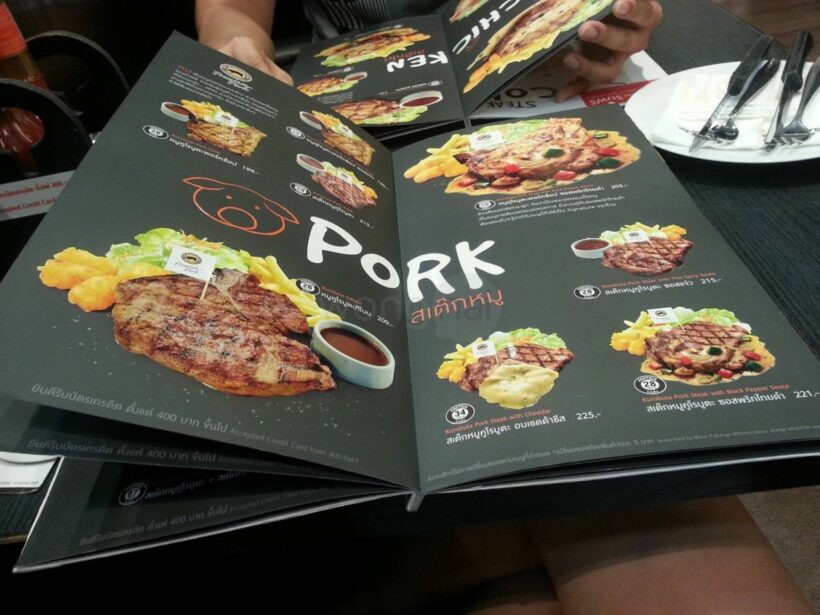 Keep in contact with The Thaiger by following our
Facebook page
.