Phuket Business: a collective island soul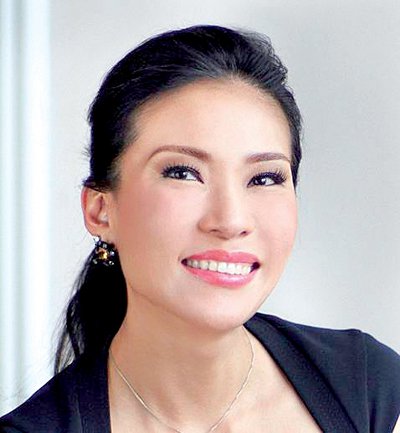 PHUKET: Life in the brick house is in full holiday swing. Gargantuan cement trucks ante for position alongside monster buses teeming with an endless array of travelers.
Despite a rising urban swell that is pushing development heavenwards, there has to be more to Phuket's economic success story than bricks, mortar and an endless amount of infinity swimming pools.
I tend to travel in Asia a lot these days, from prime resort islands to bustling international gateway metropolitan cities. Often, conversation turns to my home field and what's unique or special about the island
Hitting my mind's eye rewind button one tends to realize that these chats tend to center around ideas, successes and inspiration which were created by mankind (make that people to be gender correct), and not just ultra villas, posh luxury hotels or branded shopping.
My Phuket comes down to a field of dreams where individuals have the ability to become a latter day Columbus (I'm going to forgo the entire debate on who discovered the New World), but Chris seems a likely idiom for a journey without maps.
For all the bar jockeys, grumpy old men (women and children included), pessimists and generally glum lifeless personalities, please read on at your own risk. Despite what the Mayans say, 2012 will not be the end of the world and I see no proof that your wished for demise of Phuket is anything but a seriously troubled mind.
With our Christmas Holiday spirit, I'd like to take a few moments to give a high five and a pat on the back to some well deserving individuals who represent how anyone can come to the island and make positive changes.
Let's start out with wonder woman Debbie Dionysius who heads Destination Marketing at Laguna Phuket. She has been a key player in the initiatives which have brought Brand Phuket on a global trek. Starting with the Laguna Phuket Triathlon, then a marathon and now the Ironman 70.3 Asia Pacific Championship.
With organizing skills that would be the envy of many a government diplomat and the ability to pull off big events with style and success, she continues to pump up the volume to an attractive growing number of visitors.
For me, she is without a doubt the island's personality of the year for 2011.
Next up is Susan Usher (aka Lady Pie). Yes, long before the world went gaga, Susan, who is one of the hardest working and tireless individuals I know, started up a small Aussie pie shop.
Putting herself on the line in the entrepreneurial start up was never easy, but today you can travel from North to South, East to West in Phuket and never be far from an outlet carrying her products.
However, it doesn't stop there, in Bangkok and elsewhere in Thailand, the Lady Pie brand has continued to surge with Susan as the hard working front of the business.
As for gentlemen, real estate developer Stephen Paine has put a footprint of upscale luxury here and delivered on promises. Starting out at Surin Heights and now at Nai Thon's Malaiwana, the bar has continued to be pushed higher.
Successfully selling ultra villas that bring high net worth individuals here is not easy task, but Stephen has brought out the best in the projects he is involved with.
Word of mouth continues to be the best promotion and for the properties he has sold, the wider benefits to Phuket have to be appreciated with perhaps the kudos – good job.
Longtime hotelier extraordinaire Olivier Gibaud went from international hotel chain mainstay to key player in the development of homegrown icon Twinpalms.
Continuing to innovate from a design resort, fantastic weekend buffet, Catch Beach Club, Bake and Flame, he is without a doubt someone who changed the playing field and brought a fresh breath of air to his particular industry.
While charity begins at home, Chantal Fernandes brings boundless enthusiasm, charm and a huge amount of heart to every aspect of her life. Shifting gears a few years ago from her work at the luxury Amanpuri resort, she embraced an opportunity to raise her young children and take on a key role in Phuket's evolving charity landscape.
I find it hard to even keep track of what big event, organization or outreach is her current focus. Certainly her work with the Sisters of the Good Shepherd has positively impacted the needy kids and families here. All I can say is she must have a boatload of red bull stashed next to her house, given her boundless energy and true dedication to the cause at hand.
Last and certainly not least is Anchalika Kijkanakorn of the Aleenta Resort just over the bridge in Greater Phuket. She remains a great example of Thai leadership with her developing hotel brand, but more importantly she has championed the Pure Blue Foundation.
Holding regular fund-raising events which aim for coral reef restoration and taking a long term view of putting something back into the tourism sector remain highly admirable qualities.
So there you have it. I may be wrapping up with a Hallmark greeting card moment, but the point is that people make Phuket such a special, thriving and a wonderful place to live.
For those on the sidelines, perhaps this is a wake up call that game time is here. Leadership goes by example and for the individuals mentioned, thanks for your contributions to Phuket.
Bill Barnett is Managing Director of C9 Hotelworks and can be contacted through: c9hotelworks.com.
— Bill Barnett
Business News

Join the conversation and have your say on Thailand news published on The Thaiger.
Thaiger Talk is our new Thaiger Community where you can join the discussion on everything happening in Thailand right now.
Please note that articles are not posted to the forum instantly and can take up to 20 min before being visible. Click for more information and the Thaiger Talk Guidelines.