Phuket Business: a collective island soul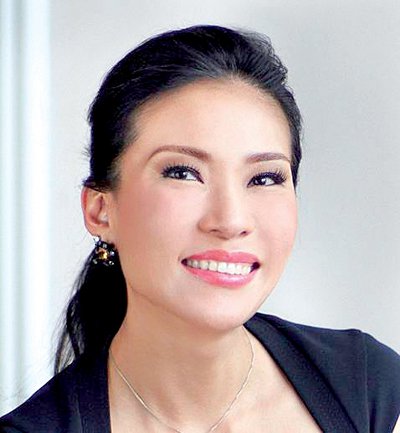 PHUKET: Life in the brick house is in full holiday swing. Gargantuan cement trucks ante for position alongside monster buses teeming with an endless array of travelers.
Despite a rising urban swell that is pushing development heavenwards, there has to be more to Phuket's economic success story than bricks, mortar and an endless amount of infinity swimming pools.
I tend to travel in Asia a lot these days, from prime resort islands to bustling international gateway metropolitan cities. Often, conversation turns to my home field and what's unique or special about the island
Hitting my mind's eye rewind button one tends to realize that these chats tend to center around ideas, successes and inspiration which were created by mankind (make that people to be gender correct), and not just ultra villas, posh luxury hotels or branded shopping.
My Phuket comes down to a field of dreams where individuals have the ability to become a latter day Columbus (I'm going to forgo the entire debate on who discovered the New World), but Chris seems a likely idiom for a journey without maps.
For all the bar jockeys, grumpy old men (women and children included), pessimists and generally glum lifeless personalities, please read on at your own risk. Despite what the Mayans say, 2012 will not be the end of the world and I see no proof that your wished for demise of Phuket is anything but a seriously troubled mind.
With our Christmas Holiday spirit, I'd like to take a few moments to give a high five and a pat on the back to some well deserving individuals who represent how anyone can come to the island and make positive changes.
Let's start out with wonder woman Debbie Dionysius who heads Destination Marketing at Laguna Phuket. She has been a key player in the initiatives which have brought Brand Phuket on a global trek. Starting with the Laguna Phuket Triathlon, then a marathon and now the Ironman 70.3 Asia Pacific Championship.
With organizing skills that would be the envy of many a government diplomat and the ability to pull off big events with style and success, she continues to pump up the volume to an attractive growing number of visitors.
For me, she is without a doubt the island's personality of the year for 2011.
Next up is Susan Usher (aka Lady Pie). Yes, long before the world went gaga, Susan, who is one of the hardest working and tireless individuals I know, started up a small Aussie pie shop.
Putting herself on the line in the entrepreneurial start up was never easy, but today you can travel from North to South, East to West in Phuket and never be far from an outlet carrying her products.
However, it doesn't stop there, in Bangkok and elsewhere in Thailand, the Lady Pie brand has continued to surge with Susan as the hard working front of the business.
As for gentlemen, real estate developer Stephen Paine has put a footprint of upscale luxury here and delivered on promises. Starting out at Surin Heights and now at Nai Thon's Malaiwana, the bar has continued to be pushed higher.
Successfully selling ultra villas that bring high net worth individuals here is not easy task, but Stephen has brought out the best in the projects he is involved with.
Word of mouth continues to be the best promotion and for the properties he has sold, the wider benefits to Phuket have to be appreciated with perhaps the kudos – good job.
Longtime hotelier extraordinaire Olivier Gibaud went from international hotel chain mainstay to key player in the development of homegrown icon Twinpalms.
Continuing to innovate from a design resort, fantastic weekend buffet, Catch Beach Club, Bake and Flame, he is without a doubt someone who changed the playing field and brought a fresh breath of air to his particular industry.
While charity begins at home, Chantal Fernandes brings boundless enthusiasm, charm and a huge amount of heart to every aspect of her life. Shifting gears a few years ago from her work at the luxury Amanpuri resort, she embraced an opportunity to raise her young children and take on a key role in Phuket's evolving charity landscape.
I find it hard to even keep track of what big event, organization or outreach is her current focus. Certainly her work with the Sisters of the Good Shepherd has positively impacted the needy kids and families here. All I can say is she must have a boatload of red bull stashed next to her house, given her boundless energy and true dedication to the cause at hand.
Last and certainly not least is Anchalika Kijkanakorn of the Aleenta Resort just over the bridge in Greater Phuket. She remains a great example of Thai leadership with her developing hotel brand, but more importantly she has championed the Pure Blue Foundation.
Holding regular fund-raising events which aim for coral reef restoration and taking a long term view of putting something back into the tourism sector remain highly admirable qualities.
So there you have it. I may be wrapping up with a Hallmark greeting card moment, but the point is that people make Phuket such a special, thriving and a wonderful place to live.
For those on the sidelines, perhaps this is a wake up call that game time is here. Leadership goes by example and for the individuals mentioned, thanks for your contributions to Phuket.
Bill Barnett is Managing Director of C9 Hotelworks and can be contacted through: c9hotelworks.com.
— Bill Barnett


Do you need help with your business? Are you searching for a new job? Or an employer looking to hire? Try JobCute today.

Thailand Post's no-go list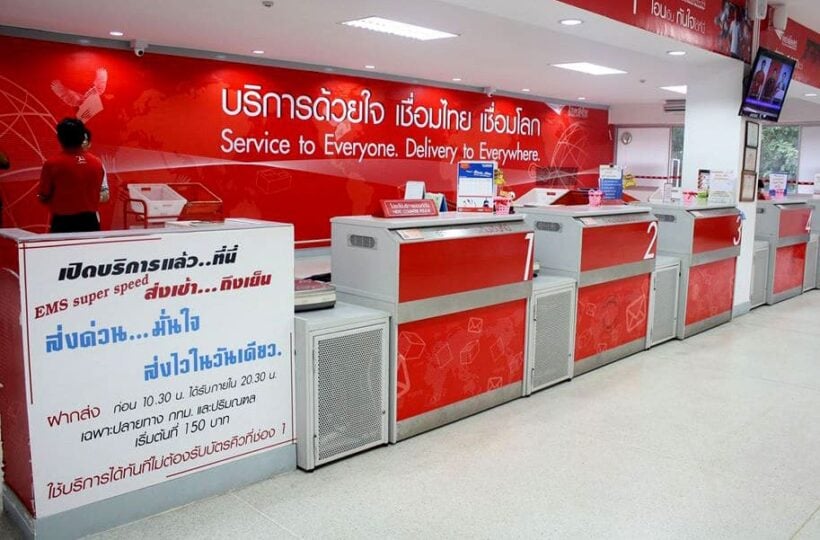 Twenty years ago postal services were thought to he going out of fashion as email and social media began to replace people sending letters in the post. But that's all changed now as online retail services are making the world's postal services busier than ever. Including Thailand Post.
If you're wishing to avoid problems with Thailand Post and would like to know what you should't be putting in the mail, this story is for you. At the top of Thailand Post's warnings, senders are advised not to lend their ID cards (or passports) to strangers to mail their packages.
Thailand Post have issued the guidelines after police found that drug traffickers are increasingly resorting to postal services to send narcotics to their customers, after several major drug shipments, being transported in vehicles, were intercepted by police.
The managing director of state-run Thailand Post, Samorn Therdthampiboon, says the company's post offices have intensified the screening of parcels to prevent unscrupulous senders from mailing prohibited items.
Senders are required to show their ID cards (or passports), and CCTV systems have been installed in all post offices. There are also X-ray scanners to look for explosives and flammable materials as part of the increased security measures.
There are seven types of items prohibited from being sent by mail…
Live animals
Narcotics (illegal drugs)
Pornographic material
Explosives or flammable substances
Unsheathed knives or other sharp objects
Banknotes
Fake products which infringe intellectual property rights
(We would add Durian but that's still legal!)
SOURCE: Thai PBS
Unregistered hotels and lodgings told to get their paperwork in order, or close down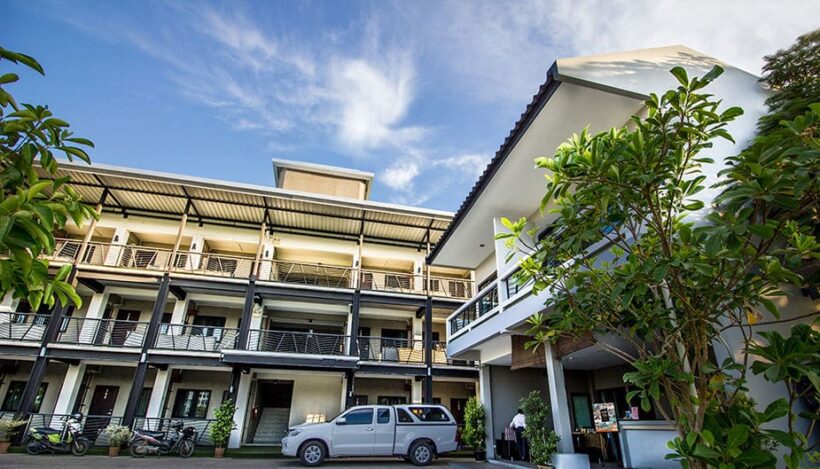 At least 5,000 of the country's estimated 23,000 unregistered small hotels are expected to get their paperwork in order. The rush to action follows the announcement by the current government to register and comply with the Hotel Act, or be closed down.
Most of Thailand's busy tourist spots are rampant with small and illegal lodgings for tourists. Whilst the growth of registered hotels has rushed to keep pace with the rising tourist numbers, so too has been the rise of unlicensed properties in Thailand's hot tourist spots.
The order was made through the controversial Article 44 powers which doesn't provide for debate or parliamentary endorsement. When announced last week the Thai PM said the order was aimed at bringing illegal hotels and accommodation service providers under better control and boost safety and reliability for guests.
The order will require smaller, unregistered accommodations to comply with the same regulations as properly registered hotels – building regulations, room sizes, the amount of fire extinguishers required, fire escapes, standards of accommodation, accounting standards, etc. The government says there will be a period given – up to 90 days – for properties to operate whilst they get their compliance and standards up to date.
Authorities are also reportedly planning amendments of the Hotel Act to bring room-sharing platforms like Airbnb under a legislative framework. Currently the act allows accommodation offerings with less than four rooms to operate without a hotel licence.
A law-firm has, in English, gone through the steps needed for unregistered accommodation to comply with the Hotel Act….
How to obtain a hotel license in due course
A hotel is defined under the Hotel Act 2004 as any business providing paid accommodation for less than a month, irrespectively of the number or capacity of the rooms. Even the smallest villa and a one-bedroom condominium unit can qualify as a hotel under the law. However, the Hotel Act legitimises ministerial regulations to regulate this otherwise.
To successfully apply for a hotel business application, in general, these seven steps are required:
Step 1: Is the business exempted under the 4-20 privilege? An application is only needed if (i) the business qualifies as a hotel and (ii) such hotel is not license-free. Under the Ministerial Regulation 2008, a hotel license is not required if the business
has not more than four rooms on all floors in all buildings,
has a total service capacity of no more than twenty guests,
qualifies as a small business which provides an additional source of income for the owner, and
reports its daily rental business to the government (hotel registrar).
If the business is in-line with these requirements, it is unclear whether it does not qualify as a hotel ("no hotel") or whether it is a license-free hotel business ("type-zero hotel"). The latest court decisions seem to favor the latter interpretation.
Type 0: hotels which are exempted from certain requirements including the need to obtain a hotel business license,
Type 1: hotels providing accommodation only, the number of rooms does not exceed fifty, the size of each room is not less than eight square meters,
Type 2: hotels providing accommodation and catering or restaurant services, the size of each room is not less than eight square meters,
Type 3: hotels giving accommodation, catering or restaurant services, the size of each room is not less than 14 square meters, and which has either conference rooms or entertainment venues which under the Place of Service Act could be a place for dancing, bars, and nightclubs or spa,
Type 4: hotels providing accommodation, catering or restaurant services, conference rooms, and entertainment venues, the size of each room is not less than 14 square meters.
For Type 3 and 4 hotels, no entertainment venues will be allowed unless these hotels have more than 80 rooms, are located in entertainment areas, or serve food, alcohol or entertainment only, and have opening hours after midnight.
You can read a full explanation about compliance with the Thai Hotel Act HERE.
Thailand's exports plunge 5.8% in May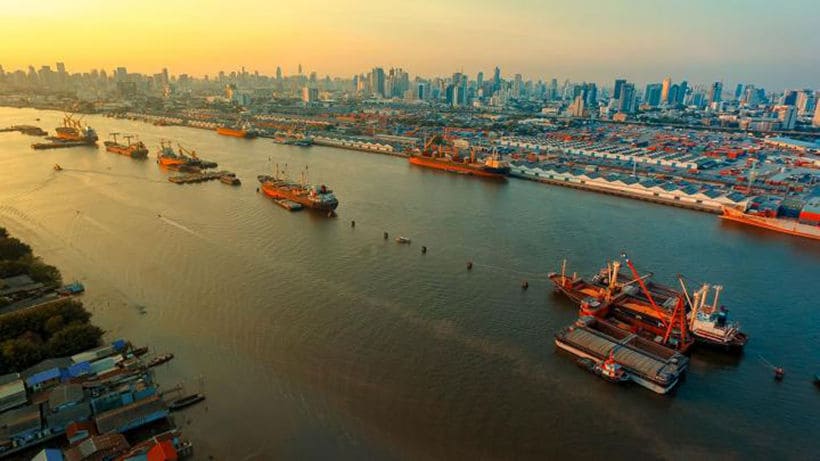 Thai exports have declined 5.8% for the month of May 2019. The value of May's exports is 648 billion baht.
The Commerce Ministry says in their report today that the contraction is mostly influenced by global factors including ongoing trade tensions between US and China and tighter global financial conditions, and specific factors of each country and region, political uncertainty in the EU and the unresolved Brexit in the UK.
"However, the effects on Thai exports are relatively less than those on other Asian countries" say the Commerce Ministry.
Thai exports still performed sturdily in main markets namely US and India and expanded in rising markets such as Canada, Russia and CIS (the post Soviet states).