Peeking behind Phuket's lace veil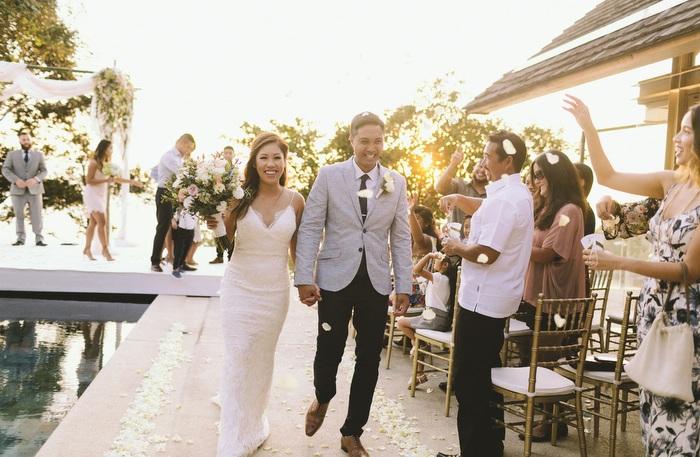 PHUKET: With its idyllic beaches and beautiful beachfront resorts, Phuket is not only a hub of tourist activity, but with Asean integration now a factor, it is also well on its way to becoming a key global economic player. One industry that has seen sustained growth in the past decade is wedding planning and luxury events management.
Here is a little insight into what adds to Phuket's appeal as an ideal wedding destination.
LOCATION
Most industry players emphasize location as a key strategic advantage for the wedding and event planning business.
"Phuket is easily reachable with direct flights from many places around the world and our clients love the opportunity of a layover-free trip to their wedding destination," explained Jess Tantapaiboon, director of communications at Wedding Bliss Thailand.
Chonlada Lafferty, director of The Bridal Planner Co Ltd, agreed that Phuket's location is second to none, adding that the new airport will encourage tourists to choose Phuket over other destinations in Southeast Asia.
Price is a key factor as well, said Masawan Chavanavatch, sales and PR manager at Sala Phuket Resort and Spa, adding that the luxury pool-villa experience, with efficient services at affordable prices, is a great selling point for Phuket.

COMPETITION
As any industry with growth potential is prone to do, wedding and event planning has drawn its fair share of competition as well.
"The competition is very strong," said Ms Chonlada. "It is a big market, but you have to work hard to maintain your brand's reputation."
Jeanette Skelton, director of Luxury Events Phuket, agreed, adding that there is no room for complacency. She also noted that budgets are quite competitive as the industry has continued to grow, with few players exiting the market.
Growing competition in Phuket helps to keep businesses on their feet, but the growth of the industry worldwide provides opportunities for them to form global partnerships as well.
"The current trend is for new companies based around the world, mainly in Hong Kong, mainland China or Singapore, to try to arrange a destination weddings in Phuket for its couples. They seek partnerships with planners in Phuket and we gladly help with big high-end projects," explained Ms Jess.
AUXILIARY FUNCTIONS
Another important factor for wedding planners and luxury event organizers is a well-
functioning support system.
"Phuket has 5-star wedding support services, from lighting to photography, chefs, flowers and videographers," says Ms Skelton. Sightseeing opportunities in neighboring Krabi and Phi Phi also add to the appeal, she added.
A wide selection of decorators, planners and entertainers allows couples to find the style that suits them best; from exotic and tropical, to sophisticated and refined luxury, Ms Jess said.
Phuket's mouth-watering cuisine, year-round warm weather and Thai hospitality are all added advantages.

GOVERNMENT SUPPORT
The Tourism Authority of Thailand (TAT) was hailed by all as an important contributor to the industry's future stability.
"With the many media channels that TAT has, it can be an amazing help in promoting what we do in Thailand for the wedding industry," said Ms Jess.
However, security concerns remain a deterrent to industry growth, which is why local government should ensure that safety remains a priority, highlighted Ms Chonlada.
These are some of the factors contributing to Phuket's rise as a hot favorite wedding destination for couples from all corners of the globe.
— Sahar Aftab Paliwala
Keep in contact with The Thaiger by following our Facebook page.
Never miss out on future posts by following The Thaiger.
Turbulence ahead for Thailand's aviation industry | VIDEO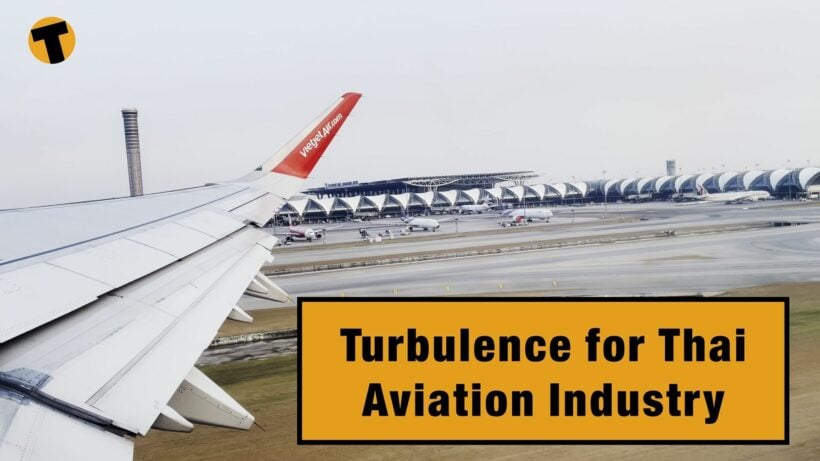 When the airlines, in particular, were asking the government to put their hands in their pockets for some relief funding in August last year, it was genuinely thought that international tourists would be coming back for the high season in December and January. At the very least local tourists and expats would head back to the skies over the traditional holiday break. And surely the Chinese would be back for Chinese New Year?
As we know now, none of that happened. A resurge in cases started just south of Bangkok on December 20 last year, just before Christmas, kicking off another round of restrictions, pretty much killing off any possibility of a high season 'bump' for the tourist industry. Airlines slashed flights from their schedule, and hotels, which had dusted off their reception desks for the surge of tourists, shut their doors again.
Domestically, the hotel business saw 6 million room nights in the government's latest stimulus campaign fully redeemed. But the air ticket quota of 2 million seats still has over 1.3 million seats unused. Local tourists mostly skipped flights and opted for destinations within driving distance of their homes.
As for international tourism… well that still seems months or years away, even now.
Keep in contact with The Thaiger by following our Facebook page.
Never miss out on future posts by following The Thaiger.
Domestic air passenger numbers double those of January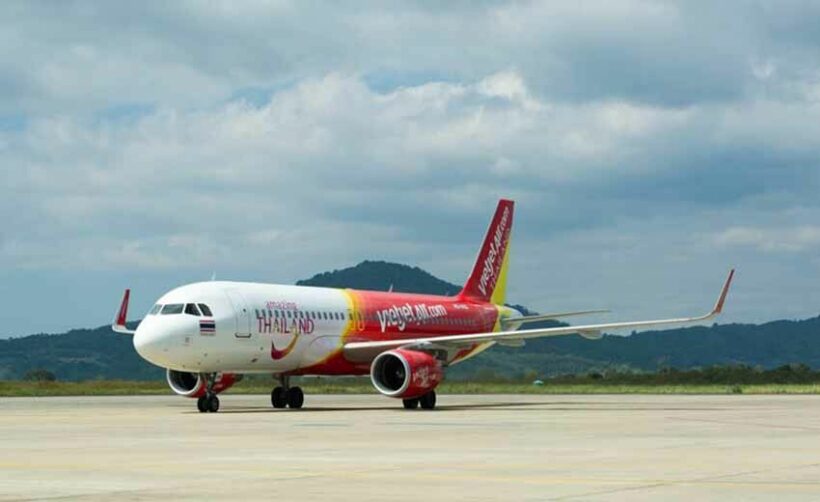 Passenger numbers on domestic flights within Thailand have doubled within a month, rising from 4,000 in January to over 10,000 this month. Having nearly recovered to pre-pandemic levels, domestic travel plummeted once more when Covid-19 resurfaced late last year.
Apirat Chaiwongnoi from the Department of Airports says 15 of Thailand's 29 airports are now operating domestic flights, with more expected to follow. He believes the aviation sector will continue to recover further in the coming 6 months, bolstered by the national vaccine rollout.
Around 120 domestic flights a day are now operating, which is twice the number that were operating at the lowest point in the crisis. Prior to the resurgence of the virus in December, domestic passenger numbers had recovered to 30,000 – 40,000 a day, around 80% of pre-pandemic numbers.
The DoA says airports must continue to adhere to the Covid-19 hygiene measures put in place by the Health Ministry and the Civil Aviation Authority of Thailand.
SOURCE: Bangkok Post
Keep in contact with The Thaiger by following our Facebook page.
Never miss out on future posts by following The Thaiger.
Samut Sakhon's shrimp market to remain closed until February 15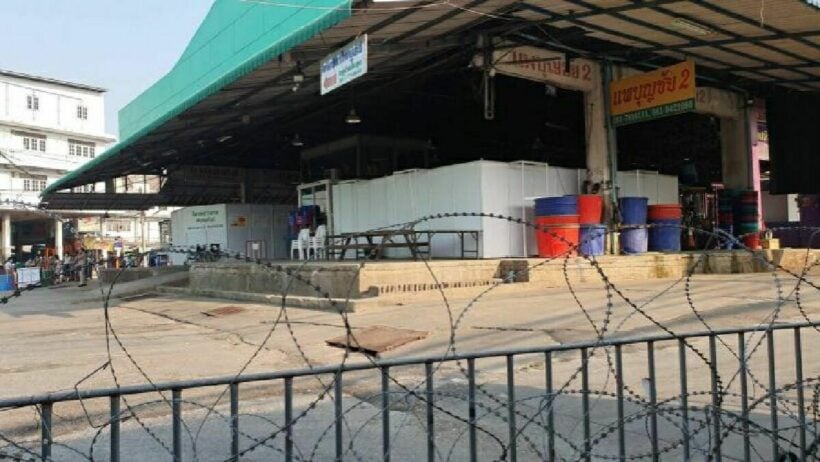 Samut Sakhon's Central Shrimp Market, the epicentre of Thailand's recent wave of Covid-19, will remain closed until February 15. The market can reopen once the overall hygiene situation at the market and surrounding area has improved, according to the province's disease control committee.
Local officials say the shrimp market needs to remain closed until the market structure and nearby residential facilities are inspected. People who violate the order face up to a year in prison and a fine up to 100,000 baht.
More than 12,000 people in the province have tested positive for Covid-19. The increasing number of infections is a result from the active case finding to contain the spread of the virus.
SOURCE: Thai PBS World | Thairath Online
Keep in contact with The Thaiger by following our Facebook page.
Never miss out on future posts by following The Thaiger.