Opinion: Thailand's choice – standing at a crossroads over foreign investment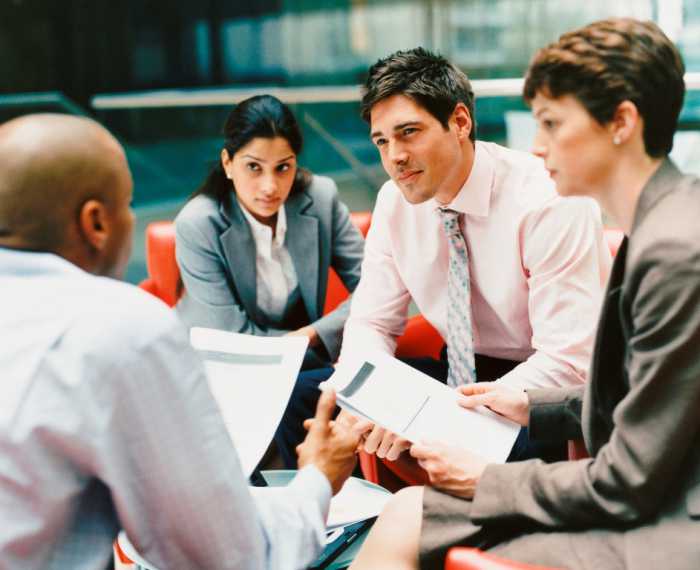 Mark Kent has been British ambassador to Thailand since August 2012. Prior to that he spent a year learning Thai at universities and language schools in Bangkok, Chiang Mai and Khon Kaen. He is also an alumnus of the King Prajadhiphok's Institute course in Politics and Governance. Mark comes from Lincolnshire. He has a degree in Law from the University of Oxford and postgraduate qualifications in European Law and Economics from the Universite Libre de Bruxelles and Business Administration from the Open University. He has language qualifications in Thai, Vietnamese, French, Spanish, Portuguese and Dutch.
PHUKET: Political turbulence in Thailand in the first half of 2014 took its toll on the economy. But in the immediate aftermath of the military coup on 22 May, I met many Thai and British business people who were optimistic that business confidence would quickly return to the Thai marketplace and that the economy would start to come out of its slump.
On a less optimistic note, a number of the longer-serving members of the British business community in Thailand also predicted that proposals to amend the Foreign Business Act (FBA) in a way unhelpful for foreign investment would be taken out of the cupboard, having previously been stored away in 2007.
It looks as if the business people were right on both counts. Business confidence has returned, although the economy has not recovered as quickly as many wished. And the proposed amendments to the Foreign Business Act (FBA) are back. The two are linked. If the proposed amendments go through, the chance of a sharp improvement in the Thai economy becomes less likely.
For those new to this subject, the FBA restricts foreign investment in Thailand, particularly in the service sector where it limits foreign ownership to 49%. As a result, international investors use arrangements such as preferential shares to retain control of the business, and with it, the high value inherent in the business' technology, training programmes, and brand integrity.
It seems there is a wish by some to redefine what constitutes a "foreign" business under the terms of the FBA. The effect would be to prevent the use of preferential shares by foreign investors to control their business. Just as in 2007, this is a cause for concern amongst international investors in Thailand, the foreign Chambers of Commerce, and the many Thais who believe in liberalising the economy.
Consequently, it is a cause for concern for me and my diplomatic colleagues from other Embassies. Our worry is compounded by the risk that it may be done in a way which does not take account of the concerns of the investor community. I hope this will not be the case.
But what is more, like many others, I am not really clear why such a change is being proposed now.
Thailand aspires to become a high income country, and rightly so. Thai Ministers talk daily of their plans to invest in infrastructure, education, the digital economy, research and development. They talk of making Thailand a hub for trade in South East Asia. These are plans to commend, and British companies have much to offer in partnership: clever technology, robust project management experience; and world class creativity.
Technology, knowledge, innovation – these are the very ingredients that Thailand seeks to move up the value chain. They are also the things that international companies offer through foreign direct investment. In the past, Thailand flourished by welcoming foreign investment in manufacturing. This has created employment and prosperity for Thai citizens.
But there is a risk that the Thai authorities could take a step backwards at the prospect of the next stage of economic development. This could have far-reaching consequences for the next generation of aspiring Thais.
Foreign investors now have real choices as they decide where to base their money, technology and jobs in South East Asia. Thailand's neighbours in ASEAN are making their economies increasingly attractive by lifting restrictions. In contrast, the proposed changes to the FBA may well make Thailand a less attractive place to invest. Foreign investors are unlikely to risk their hard-won technology and brand reputation if they no longer have control over how these will be used. The jobs and growth will go elsewhere.
It is not just the future flow of foreign investment that would be affected. The proposed changes to the FBA may well hit those already invested, potentially several thousand foreign companies, employing 100,000s, if not millions of Thais. Existing investors may well decide to hold back investment plans at a time when the Thai authorities want to stimulate growth. Some may even choose to disinvest for fear of expropriation. This in turn may lead companies to seek compensation under international trade and investment obligations that Thailand has undertaken.
So, Thailand faces a choice. It can choose to seize the initiative again, make itself the most attractive destination for foreign investment, and increase the chance of moving up the value chain, to the benefit of its people.
Or it can choose a different path.
— Mark Kent

Join the conversation and have your say on Thailand news published on The Thaiger.
Thaiger Talk is our new Thaiger Community where you can join the discussion on everything happening in Thailand right now.
Please note that articles are not posted to the forum instantly and can take up to 20 min before being visible. Click for more information and the Thaiger Talk Guidelines.