Low minimum access to a Wall Street legend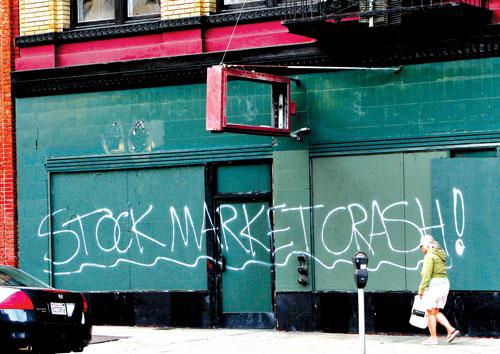 PHUKET: I have followed the performance of the Abraham Trading Company for many years but it has always been off limits for use with the vast majority of my clients. As has happened with a lot of high-class money managers recently, a low minimum feeder has been opened that allows access to your average offshore investor. What I like about the track record of this fund the most, is that they manage to have the occasional mammoth up-year, and their down-years are very small in comparison.
Salem Abraham started the company in the late eighties, and since 1993 it has managed to deliver a compounded average return of about 20% per annum. The monthly volatility is a little higher than some of my other favorite funds, but they have only had five down-years during this time, all but one of which were about 9-10%. The largest draw-down is less than that of the global MSCI index and shows a very rapid recovery.
If past performance does accurately predict future performance, which unfortunately it doesn't always do, this would be the number one go-to fund. Luckily you can now hold this fund as part of a diversified portfolio for only US$10,000, meaning even a portfolio of $100,000 would be able to hold it as a 10% holding. In the past you would have needed millions to hold it in any reasonable proportion.
What also makes this fund a little different from many of its trend following peers is that its best years haven't been stock market crash years. Of course, it still does great in these periods and thus provides a certain amount of protection for a stock-based portfolio. It made a whopping 158% in 2003, a rather unremarkable year for most, while making about 41% in the crash of 2008.
The new feeder fund does have an additional layer of management costs (although we can get into it without paying any front or back end commission), but I have never had a problem paying up slightly for great managers. There is some truth to the saying that you get what you pay for, even though sometimes in reality you don't actually get what you pay for. With the top traders, however, this is the truth and they have the track records to prove it. The only time to consider costs, in my opinion is when you are indexing, since there is no alpha, or return above what the stock market gives, being generated. If you only want a market return, get a discount brokerage account to buy ETFs and do it yourself. There is no reason to pay anybody for what you could get by simply buying one global equity ETF.
If you want real alpha (which can be either a similar long term return as the stock market but with less volatility, or similar volatility but a much higher return), Abraham Trading Company has been delivering for 25 years. As with many others in this asset class, the last four years have not been great. This is an indicator that the timing is likely perfect to be getting invested. All previous periods of under performance have been followed by amazing returns. I have a feeling the next few years will likely see some large displacements in the global financial markets, which is the environment in which this fund thrives.
David Mayes MBA resides in Phuket and provides wealth management services to expats around the globe, focusing on UK pension transfers. Faramond UK is regulated by the FCA and advises on pensions and taxation – email david.m@faramond.com or call 085-335 8573.
Keep checking our online Phuket Business pages, join our Facebook fan page or follow us on Twitter @PhuketGazette for local and national business news.
— David Mayes
Keep in contact with The Thaiger by following our Facebook page.
Never miss out on future posts by following The Thaiger.
Turbulence ahead for Thailand's aviation industry | VIDEO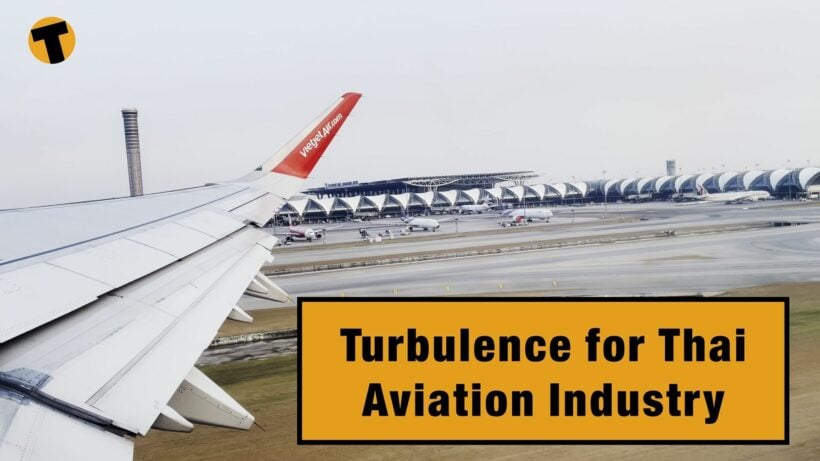 When the airlines, in particular, were asking the government to put their hands in their pockets for some relief funding in August last year, it was genuinely thought that international tourists would be coming back for the high season in December and January. At the very least local tourists and expats would head back to the skies over the traditional holiday break. And surely the Chinese would be back for Chinese New Year?
As we know now, none of that happened. A resurge in cases started just south of Bangkok on December 20 last year, just before Christmas, kicking off another round of restrictions, pretty much killing off any possibility of a high season 'bump' for the tourist industry. Airlines slashed flights from their schedule, and hotels, which had dusted off their reception desks for the surge of tourists, shut their doors again.
Domestically, the hotel business saw 6 million room nights in the government's latest stimulus campaign fully redeemed. But the air ticket quota of 2 million seats still has over 1.3 million seats unused. Local tourists mostly skipped flights and opted for destinations within driving distance of their homes.
As for international tourism… well that still seems months or years away, even now.
Keep in contact with The Thaiger by following our Facebook page.
Never miss out on future posts by following The Thaiger.
Domestic air passenger numbers double those of January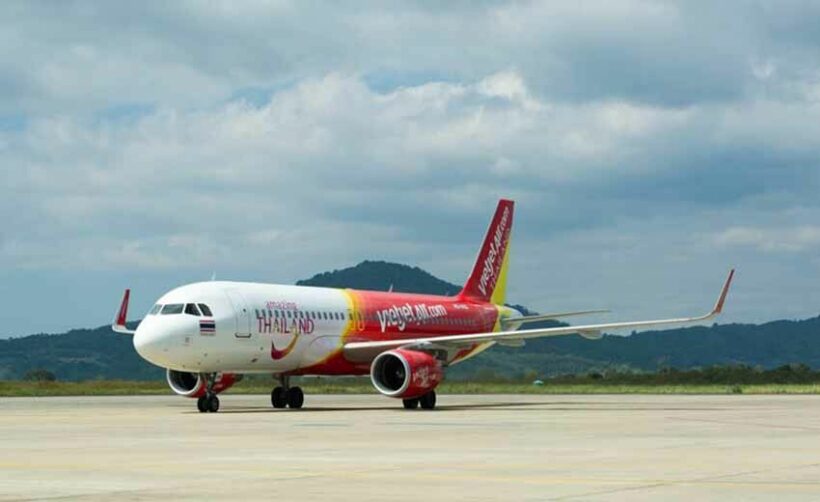 Passenger numbers on domestic flights within Thailand have doubled within a month, rising from 4,000 in January to over 10,000 this month. Having nearly recovered to pre-pandemic levels, domestic travel plummeted once more when Covid-19 resurfaced late last year.
Apirat Chaiwongnoi from the Department of Airports says 15 of Thailand's 29 airports are now operating domestic flights, with more expected to follow. He believes the aviation sector will continue to recover further in the coming 6 months, bolstered by the national vaccine rollout.
Around 120 domestic flights a day are now operating, which is twice the number that were operating at the lowest point in the crisis. Prior to the resurgence of the virus in December, domestic passenger numbers had recovered to 30,000 – 40,000 a day, around 80% of pre-pandemic numbers.
The DoA says airports must continue to adhere to the Covid-19 hygiene measures put in place by the Health Ministry and the Civil Aviation Authority of Thailand.
SOURCE: Bangkok Post
Keep in contact with The Thaiger by following our Facebook page.
Never miss out on future posts by following The Thaiger.
Samut Sakhon's shrimp market to remain closed until February 15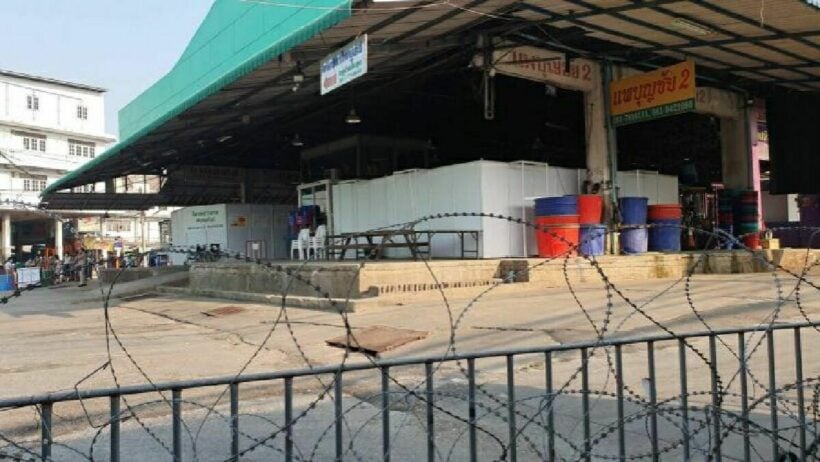 Samut Sakhon's Central Shrimp Market, the epicentre of Thailand's recent wave of Covid-19, will remain closed until February 15. The market can reopen once the overall hygiene situation at the market and surrounding area has improved, according to the province's disease control committee.
Local officials say the shrimp market needs to remain closed until the market structure and nearby residential facilities are inspected. People who violate the order face up to a year in prison and a fine up to 100,000 baht.
More than 12,000 people in the province have tested positive for Covid-19. The increasing number of infections is a result from the active case finding to contain the spread of the virus.
SOURCE: Thai PBS World | Thairath Online
Keep in contact with The Thaiger by following our Facebook page.
Never miss out on future posts by following The Thaiger.