Hospitality insider Bill Barnett launches 'Slave to the Bean'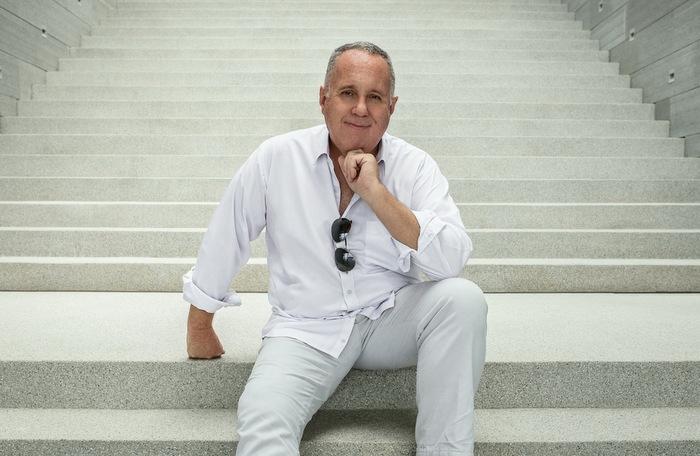 PHUKET: One of Asia's leading hospitality experts, Bill Barnett, shines a light on the good, bad and ugly of luxury hotels and travel in his acerbic new collection of twisted travel tales, Slave to the Bean: Random Dispatches from the Inferno, which was launched on December 18 at the Bangkok boutique hotel, Ad Lib.
Bill Barnett launched his new book along with an exhibition of the illustrations that illuminate his entertainingly scathing and doom-laden musings, written during his dark nights of the soul in his home on monsoon-soaked Phuket, or at 30,000 feet on airplanes, winging his way to and from the centers of power, next-big-things and sizzling hotspots in Asia and beyond.
As one of Asia's most respected and influential consultants in hospitality, an inveterate globetrotter and former long-time executive with prominent international hotel management companies and publicly-listed organizations in both key and emerging markets, Bill Barnett is the ultimate hospitality insider, having acted as top-level adviser to hotel developers across Asia and beyond.
In Slave to the Bean he distills his fear and loathing into a heady brew of dark apocalyptic visions, anecdotes and blunt views, as he takes aim at his pet peeves and villains, from terrorists to backpackers and the ubiquitous bearded hipsters. It's a rollicking, off-kilter, breathless read.
Disruptive current events that came as an onslaught of pure craziness in 2015 become story lines throughout the book. Barnett's running commentary is woven into the haphazard adventures of a professional traveler and punctuated by a life lived in seat 9D. "If you wanted the Disney version, you came to the wrong place," he said.
The frenetic travel schedule that connects the stories in 'Slave to the Bean' was a habit learned early for Barnett, who by the age of 19 was road manager for Grammy-nominated singer/songwriter John Hiatt. He also worked for a record label, in music publishing, and as a rock and roll magazine contributor.
Barnett's sideways journey to Asia began on a small island in Hawaii, when he was reading the story of Michael Rockefeller who went missing in Papua New Guinea. Chasing the ghost of Rockefeller, he sold all his belongings, bought a one-way ticket to PNG and never looked back.
He arrived in the Philippines the day the People's Power Revolution overthrew Ferdinand Marcos, traveled around India for a year in a rattletrap car, and was the first American hotelier to work in post-war Vietnam.
In the past two decades, he has been appointed as asset manager of luxury properties managed by leading chains, such as Four Season, Ritz-Carlton and Grand Hyatt, to senior executive roles with international hotel chains. His start-up hospitality firm, C9 Hotelworks, has blossomed into a leading consultant in Asia Pacific with works in over 15 countries.
Over the past four years, he has written a series of satirical and hallucinatory tomes, including Collective Swag, It Might Get Weird and Last Call. This time out an inspired all-nighter and moment of clarity turned into a collaboration with the inspired, and somewhat tormented digital craftsman, Jason Gagliardi.
Gagliardi's illustrations, created on the smartphones and tablets that have become such indispensable accessories to modern life, add to the surreal real-time punch of Barnett's barbs and diatribes, usually beginning with his own photography and spanning everything from portraiture to digital painting to photo blending and manipulation, and other techniques done with any of up to 30 different apps.
Barnett, whose consulting firm C9 Hotelworks has firmly established its presence in hospitality, hotel residences and mixed-used projects in Asia, continues to be a leading adviser and analyst on emerging markets and has pushed the group's presence into the Indian Ocean and Africa. Be it the Millennial trend of poshtels, adventure-focused tented camps, or luxury hotel villas, Barnett is set to be in an airplane finding the next big destination for 2016.
Keep in contact with The Thaiger by following our Facebook page.
Never miss out on future posts by following The Thaiger.
Turbulence ahead for Thailand's aviation industry | VIDEO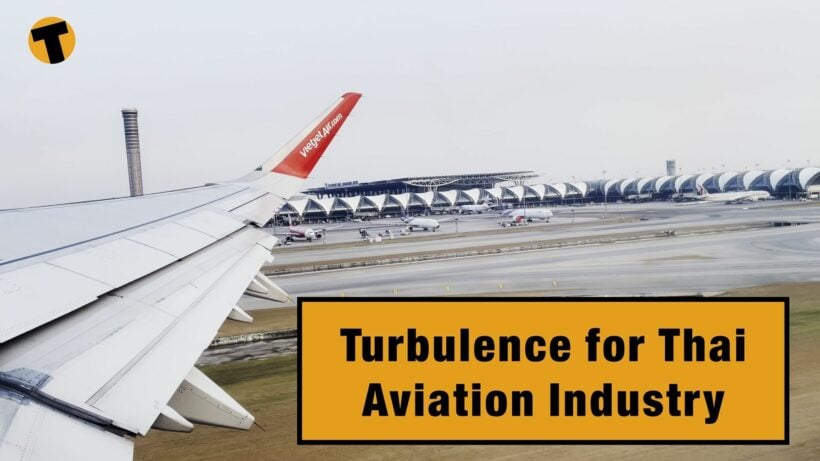 When the airlines, in particular, were asking the government to put their hands in their pockets for some relief funding in August last year, it was genuinely thought that international tourists would be coming back for the high season in December and January. At the very least local tourists and expats would head back to the skies over the traditional holiday break. And surely the Chinese would be back for Chinese New Year?
As we know now, none of that happened. A resurge in cases started just south of Bangkok on December 20 last year, just before Christmas, kicking off another round of restrictions, pretty much killing off any possibility of a high season 'bump' for the tourist industry. Airlines slashed flights from their schedule, and hotels, which had dusted off their reception desks for the surge of tourists, shut their doors again.
Domestically, the hotel business saw 6 million room nights in the government's latest stimulus campaign fully redeemed. But the air ticket quota of 2 million seats still has over 1.3 million seats unused. Local tourists mostly skipped flights and opted for destinations within driving distance of their homes.
As for international tourism… well that still seems months or years away, even now.
Keep in contact with The Thaiger by following our Facebook page.
Never miss out on future posts by following The Thaiger.
Domestic air passenger numbers double those of January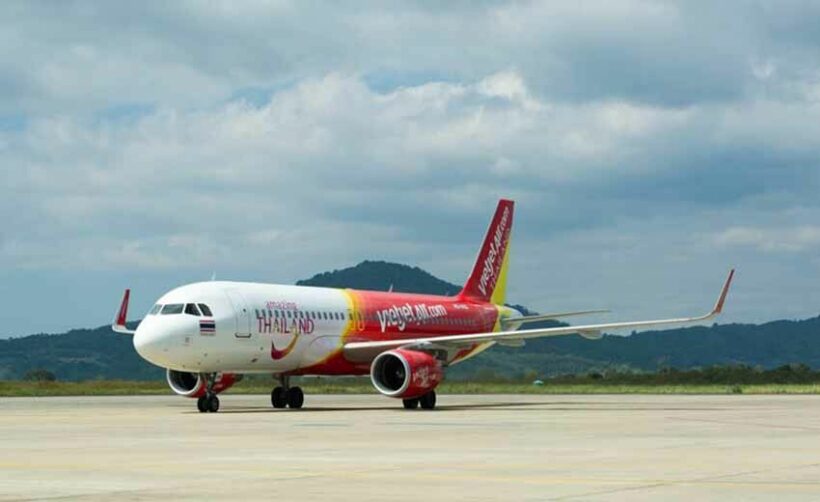 Passenger numbers on domestic flights within Thailand have doubled within a month, rising from 4,000 in January to over 10,000 this month. Having nearly recovered to pre-pandemic levels, domestic travel plummeted once more when Covid-19 resurfaced late last year.
Apirat Chaiwongnoi from the Department of Airports says 15 of Thailand's 29 airports are now operating domestic flights, with more expected to follow. He believes the aviation sector will continue to recover further in the coming 6 months, bolstered by the national vaccine rollout.
Around 120 domestic flights a day are now operating, which is twice the number that were operating at the lowest point in the crisis. Prior to the resurgence of the virus in December, domestic passenger numbers had recovered to 30,000 – 40,000 a day, around 80% of pre-pandemic numbers.
The DoA says airports must continue to adhere to the Covid-19 hygiene measures put in place by the Health Ministry and the Civil Aviation Authority of Thailand.
SOURCE: Bangkok Post
Keep in contact with The Thaiger by following our Facebook page.
Never miss out on future posts by following The Thaiger.
Samut Sakhon's shrimp market to remain closed until February 15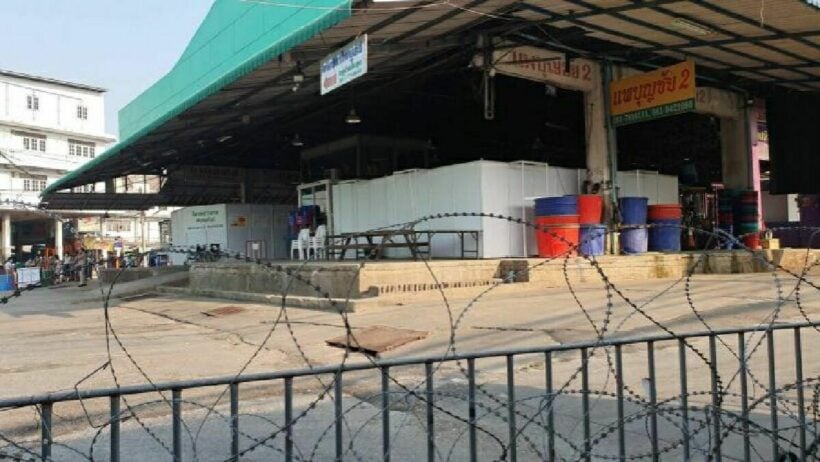 Samut Sakhon's Central Shrimp Market, the epicentre of Thailand's recent wave of Covid-19, will remain closed until February 15. The market can reopen once the overall hygiene situation at the market and surrounding area has improved, according to the province's disease control committee.
Local officials say the shrimp market needs to remain closed until the market structure and nearby residential facilities are inspected. People who violate the order face up to a year in prison and a fine up to 100,000 baht.
More than 12,000 people in the province have tested positive for Covid-19. The increasing number of infections is a result from the active case finding to contain the spread of the virus.
SOURCE: Thai PBS World | Thairath Online
Keep in contact with The Thaiger by following our Facebook page.
Never miss out on future posts by following The Thaiger.