Finance: Track price action, not pundits' talk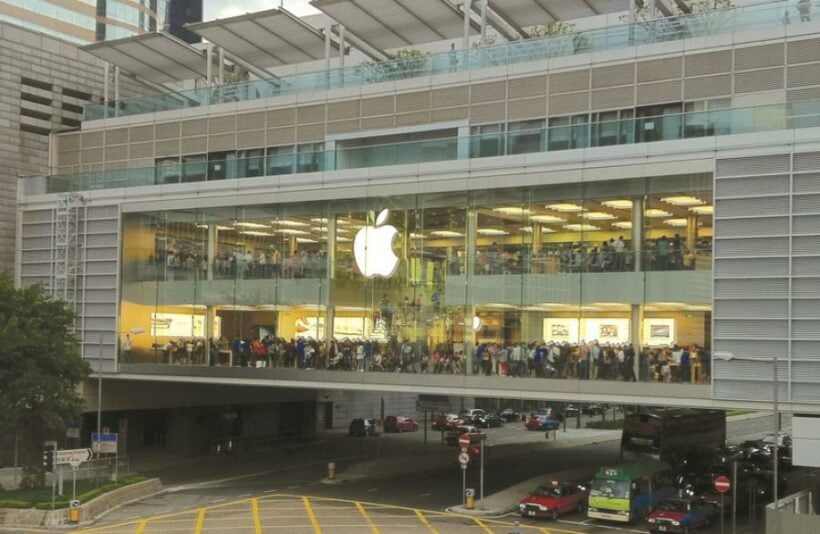 PHUKET: As I am writing this, I haven't turned on a TV in more than 10 days. So I am not getting any news from a verbal source about nuclear confrontations with North Korea, Trump uncertainty or whatever else is going on in the world. However, I have been reading the news and it's different when you read news versus just listening to people talk on TV.
I am also watching for the price action of the market, key indices and stocks. What I see is that despite all the scary news and uncertainty, the market appears to be coiled with many key indices or stocks about to spring forward.
Instead of dwelling on the negative, just consider the following signs about what is going right.
Track the iShares North American Tech-Software ETF (NYSEARCA: IGV) performance. This focuses on a high growth sector and its performance gives a better indicator about stocks than anything we would get from watching CNN, CNBC or any other 'news' channel. IGV is where the big strong growth companies and leadership stocks exist and it's hitting all-time highs as of the end of April. If IGV were to break down, then I would be raising cash.
Secondly, Alibaba Group Holding Ltd (NYSE: BABA) has broken out. While it is a global Internet behemoth, right now it has one of the most bullish charts in the market as compared to just before the US elections. BABA then pulled back a bit only to hit a yearly high and now sits just below all-time highs and is above its IPO debut for retail investors.
Observe how other stocks have powered higher. Stocks such as online travel giant Priceline Group (NASDAQ: PCLN) and life sciences cloud computing stock Veeva Systems (NYSE: VEEV) have continued to act well with PCLN up 25 per cent since the start of the year and VEEV up 31 per cent (as of the end of April).
Look for tight lines on technical charts. Looking over the technical charts for leadership stocks such as Alibaba, Priceline Group, Alphabet (NASDAQ: GOOG) and Apple (NASDAQ: AAPL), we see no evidence that 'smart money' investors are selling shares or taking profits off the table.
Observe the Netflix (NASDAQ: NFLX) technical chart. Netflix is a good example of a stock hitting all-time highs and yet, not many investors are cashing out by selling shares. This means most investors believe its run-up is not over.
Amazon.com (NASDAQ: AMZN) looks resilient. Amazon is a juggernaut and since the US elections, it's steadily powered higher as more traditional brick and mortar retailers continue to struggle to compete with it. AMZN's chart also looks similar to Netflix as it steadily moves higher.
I am keeping an eye out for the overall S&P 500 index to finally break out of a two to three year bottoming formation to (more than likely) stair step to higher levels. If that were to happen, even weaker non-leadership stocks would likely be taken along for the ride.
Don Freeman, BSME is president of Freeman Capital Management, a Registered Investment Advisor with the US Securities Exchange Commission (SEC), based in Phuket. He has over 20 years of experience working with expatriates, specializing in portfolio management, US tax preparation, financial planning and UK pension transfers. Call for a free portfolio review. Don can be reached at 089-970 5795 or email: freeman [email protected]
— Don Freeman


Do you need help with your business? Are you searching for a new job? Or an employer looking to hire? Try JobCute today.
Thai exports fall 5.7 percent in January, year-on-year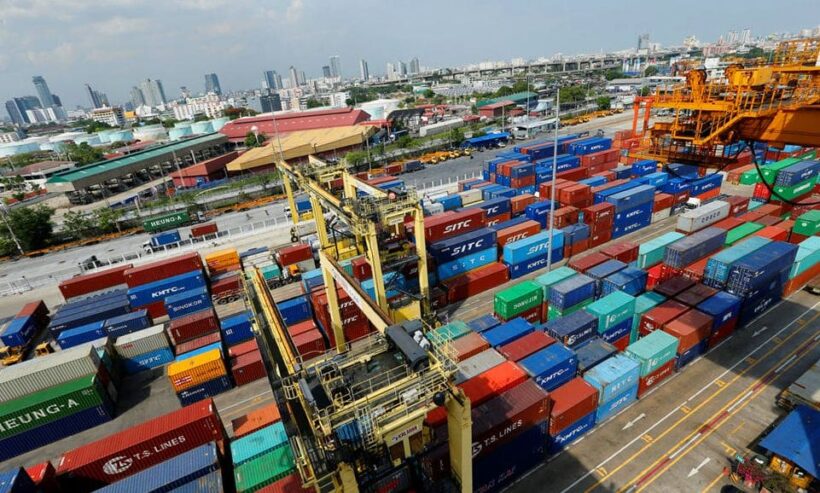 Thai export results have dipped for the third straight month, falling more than 5.65% compared to a year earlier. The fall was a lot bigger than expected, according to the Thai commerce ministry.
Shipments contracted 1.72% in December, compared to a year earlier as well.
January's export drop was due to falling shipments of rice, gold, electronics and cars, according to the ministry. Digging into the numbers, exports to the US rose 8.3% in the first month of the year, compared to January 2018, but exports to China slumped 16.7%.
The strong Thai baht, Asia's best performing currency this year, has increasingly hit exports, particularly rice orders.
Checking imports for the same period, and the numbers jumped surprisingly 13.99% year on year, after sliding 8.15% in December 2018. Analysts say the surge in imports was partly due to imports of arms and military weapons.
There was a trade deficit of $4.03 billion in January, compared with a forecast surplus of $320 million surplus. December 2018 had a $1.06 billion surplus.
But the ministry says they are still forecasting export growth of 8% for 2019 after a 6.7% increase last year.
Strong baht a concern for Thai hotel sector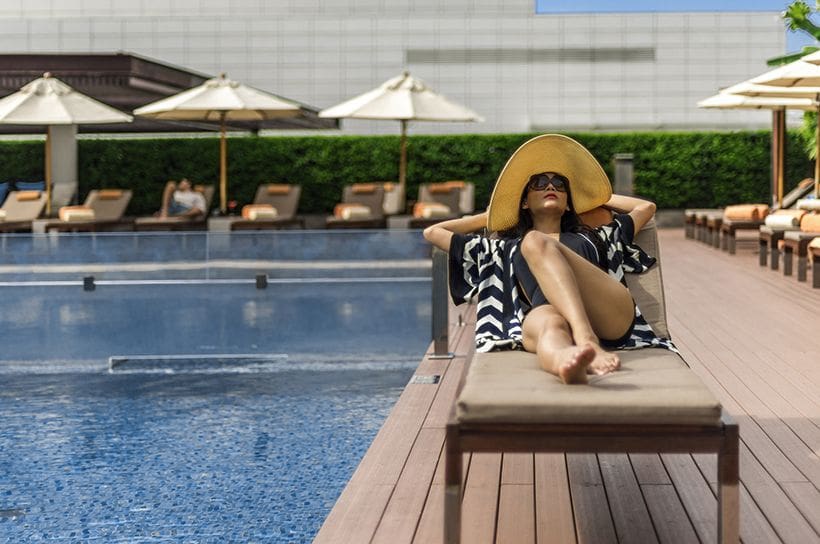 by Bill Barnett
Thailand's baht performance against Asian currencies in 2018, was unmatched, with the exception of the Japanese yen.
Commenting on the trend financial news Bloomberg have highlighted that in 2019, a further 4% in growth this year have it sitting at the top of the table.
Oddly, one of the underlying factors stimulating the baht's appreciation is the recovery in tourism arrivals which has a double-digit impact on the country's GDP.
While the elections remain a wild card on forward expectations, the reality is that the currency has not been hit like the Chinese yuan, which has been disrupted by a threatened U.S. China trade war and slowdown in its economy.
Despite higher than expected tourism numbers in 2018, hotel owners are cautiously optimistic on the prospects for the year.
In reality, despite rising prices for visitors, the economic climate is leading many property developers turning to hospitality assets as the real estate market remains volatile. The general view is that sustainable cash flow as part of their business mix is good and that tourism fundamentals remain strong.
Still, looking at nearby competitors such as Vietnam, which is rapidly growing from a cub into a tourism tiger, the issue of affordability is concerning. Currency swings remain a real and present factor in demand, so expect hoteliers to keep watching currency levels closely in 2019.
Thailand's sponsorship market grew 19% – 2018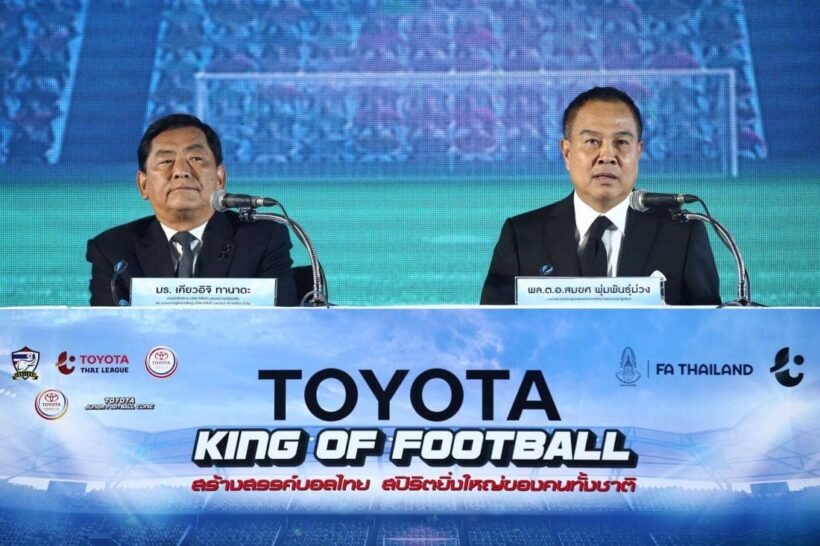 ASN (Asia Sponsorship News) has just released its Sponsorship Market Overview for Thailand 2018. Local agencies have had their say on the performance of the Southeast Asian sponsorship marketplace.
2018 was a robust year for Thailand's Sponsorship market, growing 19% year-on-year to US$223.4 million (2017's total investment was US$188.2 million) and making grounds on reaching its previous (outlier) market peak of US$247.8 million in 2015. Since 2015, the market had been creeping backwards to a recent low of US$187.2 million.
General market health -in GDP terms – for Thailand was generally positive. In November last year, the country forecast a slightly reduced GDP forecast in the mid-4% range for itself for the year.
Back to the Sponsorship market and the leading spending brands are as follows; the Top 10 includes the usual major players, but also some newcomers since ASN last analysed the market in 2016…
| | |
| --- | --- |
| 2018 | (US$) |
| Toyota |  11,749,000 |
| Chang |  10,347,050 |
| PTT Petroleum |  7,372,000 |
| Singha |  6,935,525 |
| PTT Group |  5,573,000 |
| Tourism Authority of Thailand |  5,532,000 |
| Thai Beverage Plc |  5,173,050 |
| Adidas |  5,075,000 |
| Pepsi |  5,065,000 |
| Carabao |  4,389,000 |
These 10 brands contributed almost 30% of the total investment in this Southeast Asian market.
In terms of the movers and shakers within the Top 10, versus 2016…
Toyota was 4th spending US$6.8 million
Chang was 1st with US$14.4 million
AIA was 2nd, Its dramatic fall caused by the cessation of its Thai Umbrella Football Club partnership, with the FAT, in 2017
Carabao and Adidas are newcomers for 2018
Then there are the broader market dynamics that moved the needle – across the various ways to slice ASN's market data:
Platforms: Motorsports and Multi-sports outperformed (+98% and +103% respectively); while platform leaders Football (US$90 million in 2018) and Athletics (US$32 million) gained a healthy 23% and 15% respectively
Categories: Two of the Top 10 categories – Petrochemicals and Conglomerates – dipped into their budgets significantly in 2018 (+119% and +590% (!) respectively)
Genres*: Unsurprisingly, Content was the biggest mover with a 114% uplift. Events, the perennial Genre leader, gained 33% as well
Commenting on the market movements is eponymous Founder of Paul Poole (South East Asia) Company,  a marketing consultancy specialising in commercial sponsorship in Thailand says, "The 19% year-on-year increase in Sponsorship spending in 2018 is testament to a strong industry."
"To see big brands and organisations such as AIA, King Power, Sports Authority of Thailand (SAT), Honda and Siam Cement Group falling off the list is somewhat of a surprise given their visibility in the marketplace and their sponsorship history."
"However, it is refreshing to see new additions to the list such as Adidas. It speaks of a dynamic and ever-changing market."
"Sponsorships have the potential to reach beyond short-term sales to build a brand's identity. Brand strength contributes 60 to 80% to overall sales, making this benefit critical for sustained, long-term sales growth."
Poole is convinced consistency is key to building brand awareness and companies like Toyota and Adidas are good examples of companies pushing through content on all platforms, especially social media.
Since brand ambassadors are now typically anyone sharing content – especially online via video content – brands are getting leverage from the increasing use of social media platforms across the world. And Thailand is one of the most gluttonous consumers of online content!
So the Thai market is in good health: let's see if 2019 can sustain the growth.
To read more of the report click HERE.