Finance: Track price action, not pundits' talk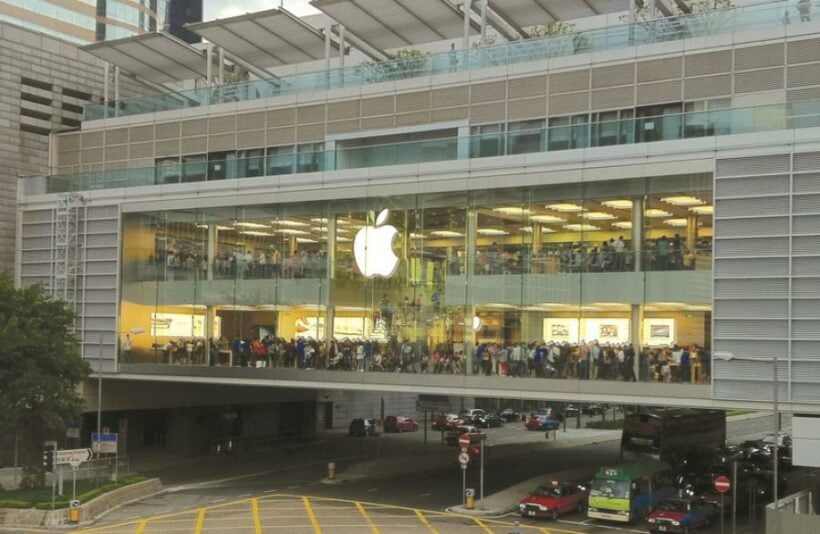 PHUKET: As I am writing this, I haven't turned on a TV in more than 10 days. So I am not getting any news from a verbal source about nuclear confrontations with North Korea, Trump uncertainty or whatever else is going on in the world. However, I have been reading the news and it's different when you read news versus just listening to people talk on TV.
I am also watching for the price action of the market, key indices and stocks. What I see is that despite all the scary news and uncertainty, the market appears to be coiled with many key indices or stocks about to spring forward.
Instead of dwelling on the negative, just consider the following signs about what is going right.
Track the iShares North American Tech-Software ETF (NYSEARCA: IGV) performance. This focuses on a high growth sector and its performance gives a better indicator about stocks than anything we would get from watching CNN, CNBC or any other 'news' channel. IGV is where the big strong growth companies and leadership stocks exist and it's hitting all-time highs as of the end of April. If IGV were to break down, then I would be raising cash.
Secondly, Alibaba Group Holding Ltd (NYSE: BABA) has broken out. While it is a global Internet behemoth, right now it has one of the most bullish charts in the market as compared to just before the US elections. BABA then pulled back a bit only to hit a yearly high and now sits just below all-time highs and is above its IPO debut for retail investors.
Observe how other stocks have powered higher. Stocks such as online travel giant Priceline Group (NASDAQ: PCLN) and life sciences cloud computing stock Veeva Systems (NYSE: VEEV) have continued to act well with PCLN up 25 per cent since the start of the year and VEEV up 31 per cent (as of the end of April).
Look for tight lines on technical charts. Looking over the technical charts for leadership stocks such as Alibaba, Priceline Group, Alphabet (NASDAQ: GOOG) and Apple (NASDAQ: AAPL), we see no evidence that 'smart money' investors are selling shares or taking profits off the table.
Observe the Netflix (NASDAQ: NFLX) technical chart. Netflix is a good example of a stock hitting all-time highs and yet, not many investors are cashing out by selling shares. This means most investors believe its run-up is not over.
Amazon.com (NASDAQ: AMZN) looks resilient. Amazon is a juggernaut and since the US elections, it's steadily powered higher as more traditional brick and mortar retailers continue to struggle to compete with it. AMZN's chart also looks similar to Netflix as it steadily moves higher.
I am keeping an eye out for the overall S&P 500 index to finally break out of a two to three year bottoming formation to (more than likely) stair step to higher levels. If that were to happen, even weaker non-leadership stocks would likely be taken along for the ride.
Don Freeman, BSME is president of Freeman Capital Management, a Registered Investment Advisor with the US Securities Exchange Commission (SEC), based in Phuket. He has over 20 years of experience working with expatriates, specializing in portfolio management, US tax preparation, financial planning and UK pension transfers. Call for a free portfolio review. Don can be reached at 089-970 5795 or email: freeman [email protected]
— Don Freeman


Do you need help with your business? Are you searching for a new job? Or an employer looking to hire? Try JobCute today.
Transport Ministry and State Railways told to pay HK company 11.9 billion baht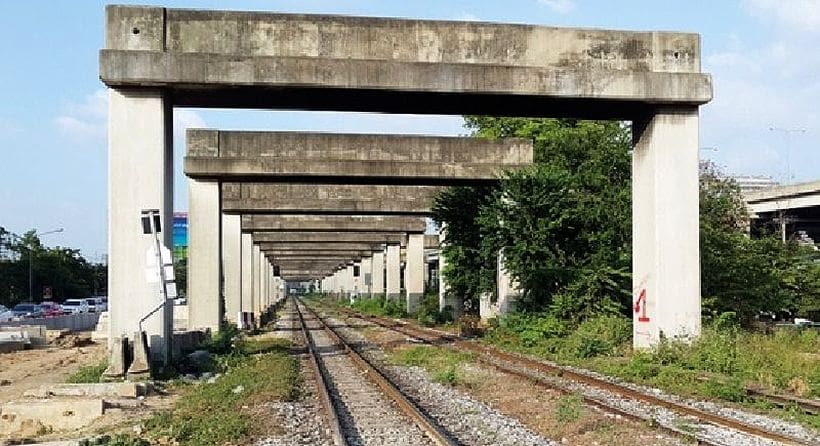 The long running issue of Bangkok's 'stonehenge' has been resolved after the Supreme Administrative Court handed down its findings today over the disputed contract of the 60 kilometre link from central Bangkok to Don Mueang Airport.
The Thai Ministry of Transport and the State Railway of Thailand have been dealt a costly blow after the Supreme Administrative Court today overturned the Administrative Court's verdict and ordered the two state agencies pay almost 11.9 billion baht in compensation to the Hong Kong-based Hopewell Holdings Company for the termination of the Hopewell project – a 60 kilometre elevated highway and rail line from central Bangkok to Don Meuang international airport back in the 90s.
Thai PBS reports that the compensation, plus another 500 million baht in bank guarantees put up by Hopewell Holdings Company, must be paid within 180 days of the verdict from the Supreme Administrative Court.
The Thai court's verdict will put an end to the long-running legal battle, between the Transport Ministry and the SRT on one side and HK's Hopewell Holdings on the other.
Hopewell Holding was granted the 30 year concession in 1990 to manage the project, given the nickname of the Thai "Stonehenge".  The project was riddled with difficulties and widely criticised, resulting in construction being suspended in 1992 and the eventual termination of the contract in 1998, with less than 20% of the work completed.
The dispute over compensation went through an arbitration process under the auspices of the Thai Arbitration Institute which in 2008 ruled in favour of Hopewell Holdings, with both the Transport Ministry and the SRT ordered to pay Hopewell about 12 billion baht in compensation for wrongful termination of the concession.
The two state agencies challenged the arbitration tribunal's ruling by taking the case to the Administrative Court which in October 2014 overturned the tribunal's ruling on the grounds that Hopewell's claim was barred by a time limitation.
Hopewell Holdings then successfully appealed the ruling to the Supreme Administrative Court.
SOURCE: The PBS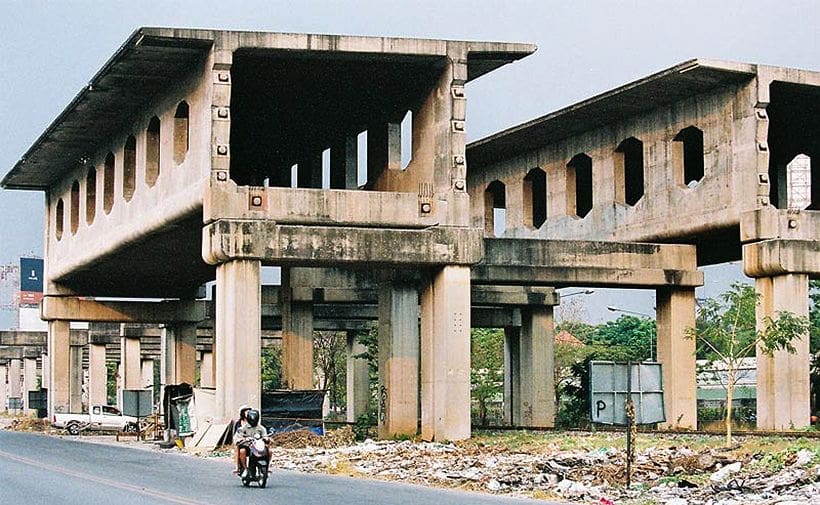 Phuket hotel watch – 3 months down, 9 to go in 2019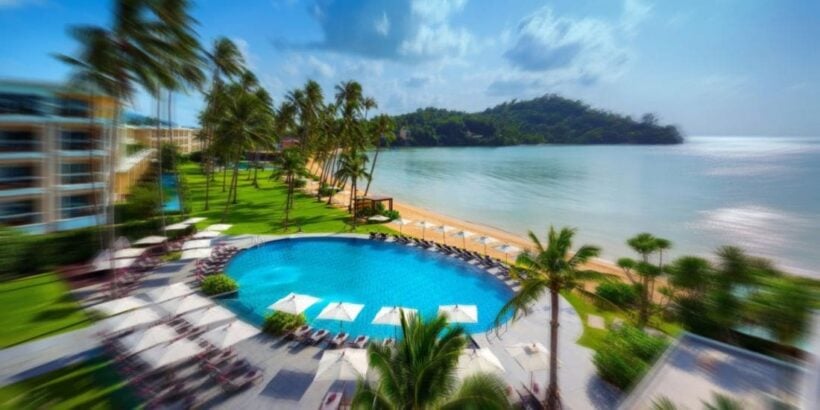 by Bill Barnett of C9Hotelworks.com
At the beginning of the year Phuket's tourism and hotel sector was cautiously optimistic after a strong first half of 2018 and humbling second half. Key terms that kept popping up were Mainland Chinese, Thai Baht Appreciation, Elections and Supply Concerns.
So today, with three months of performance under the belt in 2019 what are the key trends in hotel trading? These can best be compressed in the following points –
According to data from hotel benchmarking group STR, Thailand remains Southeast Asia's leading destination for Mainland Chinese, but the gloss is being diminished by Vietnam's meteoric rise, and strong numbers by the Philippines and Cambodia.
Market-wide RevPar shunk by 0.04% in 2018 and flat demand at the onset of the year is now shifting into negative territory moving into February and beyond. Turning back to last year, group demand is falling which is as key concern in a wholesale driven marketplace.
One stark positive is that RevPar is being propped up by rates and not occupancy. A key takeaway is that in peak and high season, Phuket hotels are able to drive rates up in key periods and continue to do so. This of course is a broad trend.  Good hotels tend to perform at higher levels, while poorly managed ones remain subpar.
Getting beyond the numbers, as I speak to hoteliers the expectation is that wholesalers remain a critical component of the island's hotel industry and despite the expected shift with technology to more direct bookings, the reality is that wholesale models are sensitive to demand volatility and the result of this feeding frenzy most often will be either flat rates for the year or in some cases a retraction.
We expect the remainder of 2019 to be challenging. Some hotels will look at this as an opportunity to reposition, renovate or cut costs. While others will look at new segments, niche offerings or emerging markets like India to regain momentum.
As for the top critical issues facing Phuket hotels, in my opinion these can be distilled in the following Top 3 Things Keep Me Awake at Night…
• Mainland Chinese – If tourism players or hotels believe the damage to Brand Phuket is over, think again. Talking to key tour operators there remains a hangover from last year's boat sinking incident and travellers remain keenly concerned over safety. Only time and more concentrated promotion will see a return of the numbers.
• Growing Supply and Demand Imbalance – The current pipeline is just over 8,000 keys in development on the island. What's more concerning is that projects in planning are not represented in this metric, and by our estimate there are approximately 5,000 more keys in planning. While both the pipeline and planning numbers will see some wash, the sum total exceeds current and forecasted demand.
Moreso, the rise of unlicensed condominiums, apartments, houses and villas is continuing unabated and is further exacerbating supply issues. Every time you see a group of tourists renting a 3 or 4 bedroom villa, that's three or four hotel rooms that lay empty. Government control of unlicensed properties is a key issue facing Phuket's tourism industry.
• Diminished Natural Resources and Strained Infrastructure – Water tops the list and there is little doubt we are reaching the tipping point with mounting shortages and soaring demand. Electricity is another concern. Lastly is a rising number of vehicles on the road, a urbanising trajectory and slow development of roads and public transport.
To these point's lets revisit the hotel development pipeline and reflect that a island long term master plan, zoning for new tourism expansion and requirements for developers to invest in public infrastructure to obtain operating licenses is sorely lacking. Something has to give on this front.
In conclusion am I pessimistic about Phuket's tourism and hotel future in 2019 and beyond? Absolutely not, direct airlinks are growing and the island has a well-structured capacity for handling tourism, but I firmly believe looking into our problems, discussing and finding ways to resolve these are critical to a sustainable growth pattern.
'Seastead' set up off coast of Phuket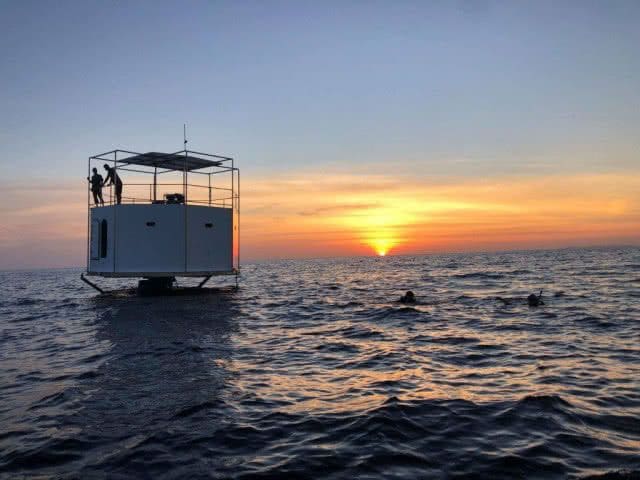 PHOTOS: Nation TV
A Thai couple has successfully set up a 'Seastead' near Phuket.
Seasteading is aiming to build floating societies with "significant political autonomy". Nearly half the world's surface is unclaimed by any nation-state, and many coastal nations can legislate "seasteads" in their territorial waters (like a "homestead" but wetter).
The nation TV reports that website 'Bitcoin.com' and 'Ocean.builders' report that the Thai couple Chad Elwartowski and Nadia Summergirl are are the first seasteaders who established a small seastead 12 nautical miles off Phuket.
Most of the construction of the Seasteading was built on the island of Phuket. The installation in the sea started on January 9.
Mr Elwartowski reveals that the reason that they have chosen to settle near Phuket as the construction price is cheap. The sea is suitable for the establishment as waves are not too high and can attract many tourists.
SOURCE: Nation TV