Facebook is getting less friendly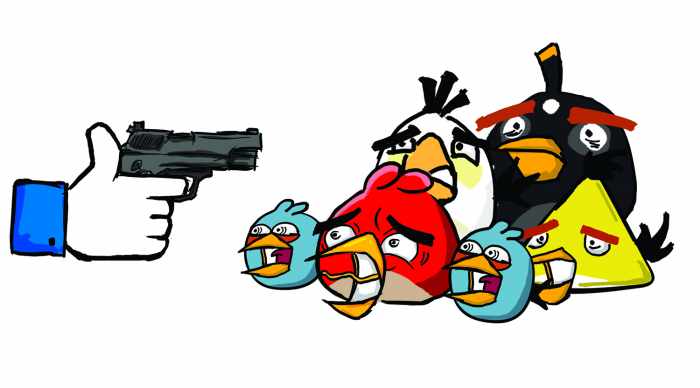 PHUKET: A few weeks back a friend of mine told me he'd seen a great band at Gig's Jam Club in Nai Harn. It sounded like an amazing night and I was kicking myself that I missed it. Then I checked my calendar and it turned out I hadn't been busy that night and was literally just up the road from Gig's place twiddling my thumbs.
If only I'd known!
But I should have: when Gig set up the Facebook Page for her new music bar, I was one of the first few dozen to click the "Like" button. Why hadn't I known about the gig at Gig's?
After a bit of furkling around on the internet, I discovered the horrible truth: an awful lot of people spend an awful lot of time writing about Facebook on the net. But – after wading through some seriously warped conspiracy theories about Mark Zuckerberg and his plans to conquer Uranus – I finally discovered that Facebook has added a whole new level of "Like-ing" to the game.
A Get Notifications tab on the "Like" button dropdown menu has to be clicked on and, if you don't click that tab, you may never hear from your favorite pub, band, eatery, spa, or whatever, ever again.
When you think about it, that's kind of stupid. I can understand people not wanting to read hundreds of vacuous spam notices from corporate giants and over-zealous PR companies, but surely if you "Liked" the Page in the first place you probably want to know what they get up to every now and again. And, if you don't, shouldn't that be your choice, not Facebook's?
But the extent of the problem didn't really hit until I began digging into my "Likes" of the past year. Local band Black & Blue, "Liked" yonks back, Get Notifications turned off; Tommy Tank's Tuk Tuk Diner, "Liked" since I first tasted his burgers, notifications off; Island6 Marina art gallery, notifications off; Les Diables, off; Krix Luther, off.
It's not just business entities either; charities, community projects, I haven't even been getting notifications from one of the Facebook Pages I manage!
A little more digging revealed a far more insidious plan afoot in FB-land. According to insidefacebook.com, last year Facebook started turning off notifications from recently "Liked" Pages that the Fan hasn't visited in a while. So, even if you do click the Get Notifications tab, FB will happily turn them off again after an indeterminate period. The article failed to find out the time frame for disconnection, but it does report that Facebook will send us a notification (I know, ironic, eh?) when they do it.
I can't ever remember FB telling me it was going to switch off any of my notifications, but it was probably one of those days when – shock-horror – I wasn't paying attention to the little blue F.
Facebook, fairly or unfairly, lays the blame on poor overworked "developers", because if we get too many notifications, we will stop reading them all, including those from the "developers" and then their life's work will be ruined… or something like that. So – according to Facebook – notification fatigue is killing Social Media. And the cure? Switch off all the notifications.
As previously stated, that's kind of stupid.
And I'm not buying it either. What about the unsolicited drivel that we constantly receive from FB games sent via our empire-building FB buddies. To stop getting annoying updates about someone's conquests in Throne Rush or Farmville, you have to physically go to the game Page and block it. Those are the kind of notifications that are causing notification fatigue, not announcements from little local restaurants that we might very well have been interested to know about.
What can be seen among little mom and pop operations, community organizations, local bands, bars and restaurants is that they are all beginning to abandon posting news and events to their FB pages. The obvious reason for this is that it's not worth the effort – they are not receiving enough feedback from their fans to make proper page management worthwhile. And if fans don't supply feedback, the fans' friends won't know about it, and won't be directed to "Like" the page, and so the pages cease to grow.
So, basically, it looks like Facebook is trying to kill off pages through this notification policy, which is ironic considering the noise they made a few years back about getting organizations to use pages rather than personal profiles to promote their stuff.
The overall consensus of the online analysts and commentators is that Facebook is on a money grab, that shutting off the page notifications will force people to buy "post boosts". I can see how that would work for the Cokes and Pepsis, burger chains and pharmaceutical giants – they can afford to buy boosts and are stupid enough to think it might help them sell some more stuff.
But, in the search for profits from the global big boys, Facebook is endangering the very basis of its appeal – local community interaction. And the outcome of this forced failure to communicate, this disconnection between the people and the places they like to hang out, is that posts on personal profiles about events and happenings are increasing.
So what is Facebook doing to stop this move back to marketing through personal profiles? It's turning off notifications from your friends as well.
And that's the kind of stupid that doesn't even have a financial angle, because you cannot pay for a personal post to be "promoted" to your friends. So, regardless of how close you are to your neighbors, your first love, your old school friends, your drinking buddies, doctor, dentist, even your wife and children, Facebook policy says that you will hear nothing from them at all, unless you click on Get Notifications.
It's almost as if Facebook wants us to give up and move to Google+.
— Alexander Maycock


Do you need help with your business? Are you searching for a new job? Or an employer looking to hire? Try JobCute today.
Beam me up Phuket – new space theme hotel for the island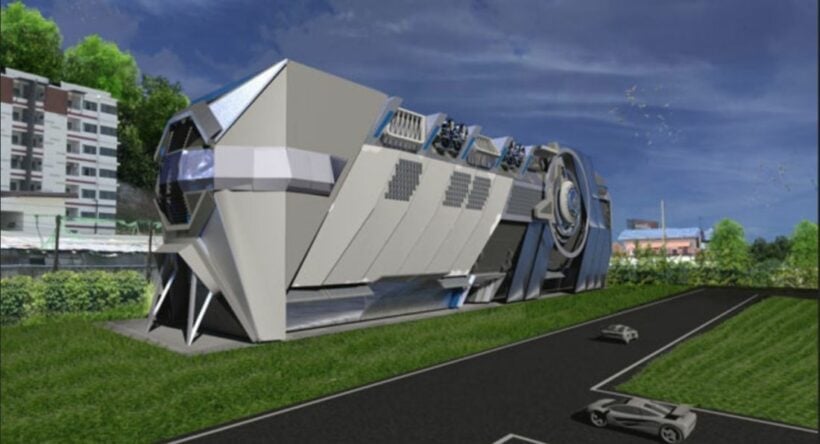 A 150 key space themed hotel is under development in Kathu, Phuket, by a Singaporean group .
Located close to the Central Festival and Makro complexes, the project is expected to open next year according to a report in TTG Asia.
The One Pioneer – Beyond Space Travel hotel say it's "highly focused on an outer space storyline and will have an indoor observatory".
Janette Lee, founder and CEO, says the hotel is poised to open sometime in 2020.
"Tourism business in Thailand and in Phuket will continue to grow but there is still a lack of new attractions. Our vision is to bring to life the dreams of mankind for an experience of space on earth. Our target markets will be both local and international tourists."
According to Lee, the company is seeking partners from Thailand or elsewhere to complete the project. She has had discussions with potential partners and investors during the South East Asia Hotel Investment Summit which took place in Bangkok last week.
Prior to entering the tourism business, Lee had sold her private education business and social enterprise in Singapore. She also used to work in the financial sector.
The project cost is estimated at $40 million.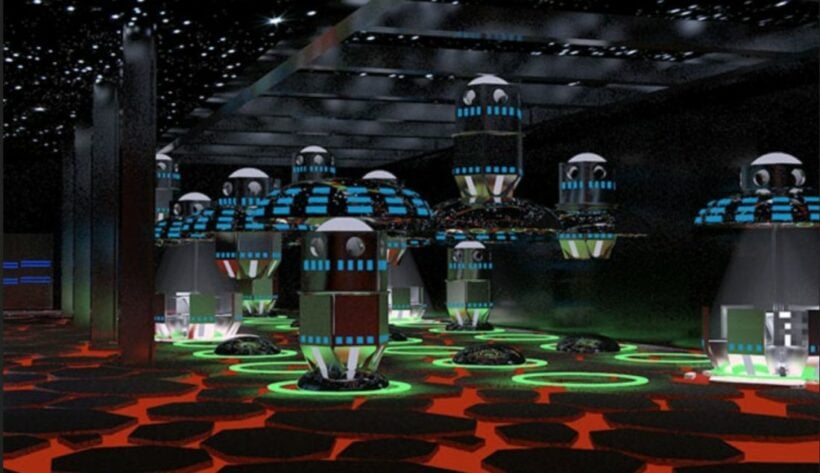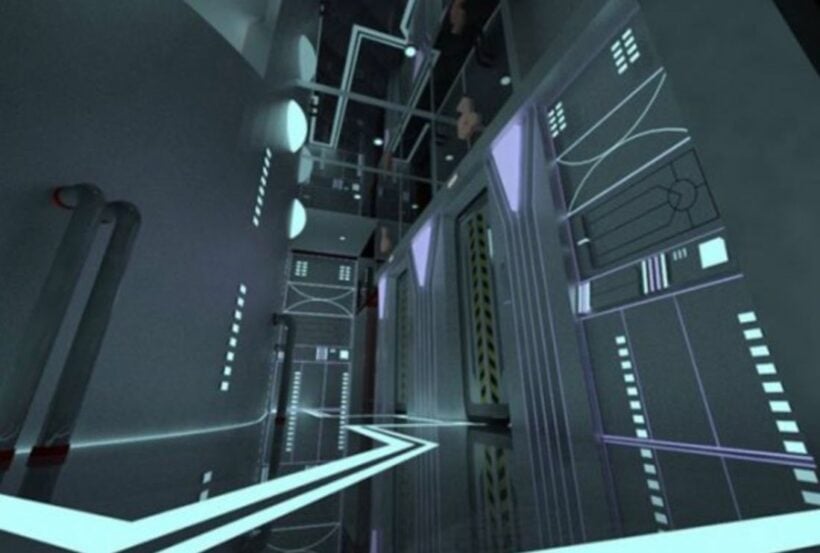 Skål International heads to Phuket, June 2020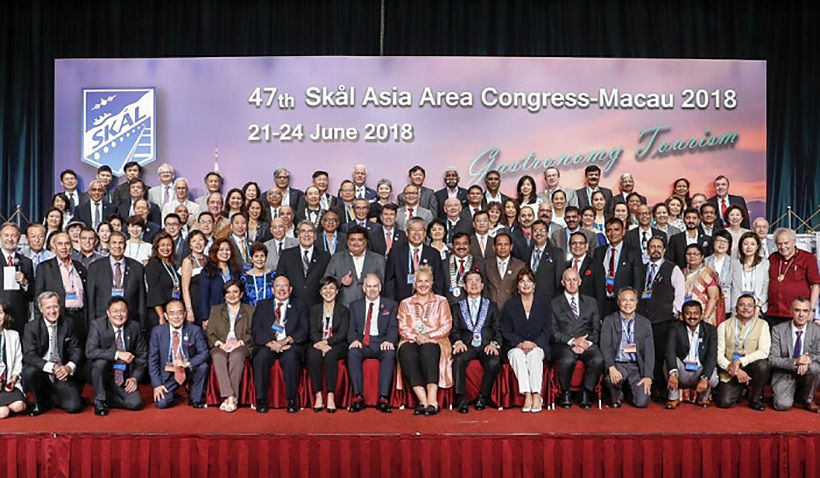 by Paul Poole
Tourism industry professionals from all over the world are expected to descend on Phuket between June 25-27, 2020, for the 49th edition of Skål Asia Congress.
With more than 15,000 members in almost 90 different countries, Skål International is the world's largest organisation of tourism professionals. Through countless local, national and international events, Skål International promotes global tourism and networking, pursuing topics of common interest.
Founded in France in 1934 following a trip to Scandinavia ("skål" means cheers), Skål International has since grown to almost 400 clubs in more than 90 countries around the world. Uniting various branches of the travel and tourism industry, its members, which include industry managers and executives, work to maximise networking on a global scale and promote a responsible tourism industry.
The Skål Congresses are held across the world and attract stakeholders from various parts of the tourism industry. Held at Laguna Phuket, Skål Asia Congress 2020 is an opportunity for Skål members in Asia to meet and discuss the trends and ideas in the tourism industry as well as network with their peers around a theme of "Go Eco 2020 – Ecological & Sustainable Tourism".
Attendees will include airlines, travel and tour companies, online booking portals (OTAs), hotel owners and GMs, luxury cruise ship industry, technology companies selling hotel and web based services, telecoms, website services and discount programs.
The Skål Congresses are known for incorporating the host location and using local partners to arrange formal and informal excursions and events. Skål Asia Congress 2020 will feature a Pan-Asian ecological showcase and exhibition, a Phuket street food cocktail reception, OTOP (One Tambon One Product) showcase and tourist tours.
For more information contact The Sponsorship Experts, Paul Poole
Central's new Suvarnabhumi lifestyle centre set to open late August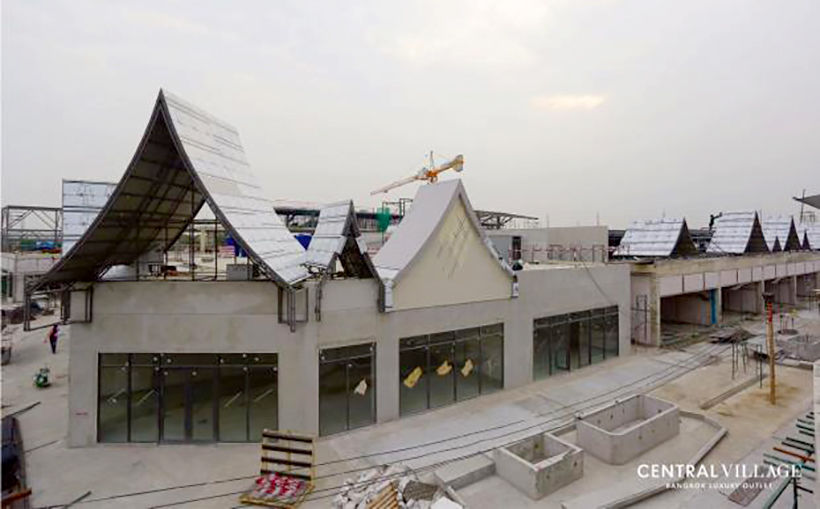 PHOTO: Central Pattana
Central Village, a new luxury retail outlet situated near Suvarnabhumi International Airport, is 70% finished. Wallaya Chirathivat, deputy chief executive of Central Pattana, says the new lifestyle shopping precinct is scheduled to open on August 31.
Central says that retail space in Phase 2 have now opened after Phase 1 of the retail development was totally booked. They report 65 brands have already booked their space in the new development.
Central says the new space is designed with a primary target audience of 25-40 with a monthly income exceeding 50,000 baht.
Ms Wallaya said in the Bangkok Post… "We aim to attract over 10 million Thai and foreign shoppers in the first year. World-renowned tourist destinations such as Britain, Japan and Hong Kong have their favourite outlets for tourists, and soon Thailand will be proud of Central Village. It will become a must-visit shopping destination to complete your trip."
Central Pattana also have a new Central concept store rising out of the ground in Cherng Talay, Phuket, between the Cherng Talay police station and Boat Avenue, on the east side of the road. It will be called Central Porto de Phuket.