Insights of a veteran hotelier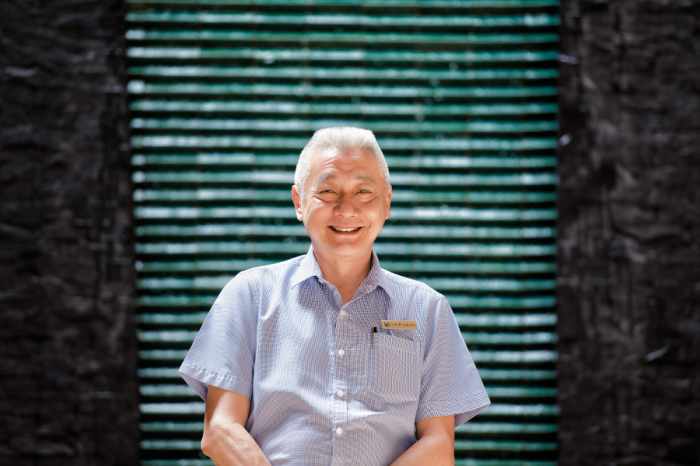 At 59 years young, Gerard Tan has some years behind him, but he doesn't let that slow him down.
"We should go out and drink one night," says Tan as he settled down to a strong coffee in the courtyard of the Millennium Resort Patong.
However, he can't be blamed for his festive mood. After a seven-year stint as the general manager (GM) of the serene Racha resort on Koh Racha, he traded in the tranquility for the more raucous surroundings of the Millennium Resort Patong eight months ago. The fact that he just secured a powerful position at a huge resort in Sabah, Malaysia, adds even more motivation to celebrate.
Although Gerard is celebrating his lucrative new position, his history in Phuket reaches back 25 years, which adds a pang of sadness as he says goodbye to a quarter century's worth of friends.
Starting out waiting tables as a 16-year-old in Singapore, Gerard's is a classic tale of an ambitious, young, hard-working man fighting his way up the hospitality ladder.
"I started in the hotel industry at the age of 16 and became a food and beverage manager at age 28 or 29," recalls Gerard.
While on holiday in Phuket, Gerard got the idea to invite chefs, culinary artists and Thai boxers to the Boulevard Hotel to host a Thai food fair and cultural attraction.
Next thing he knew, Gerard was invited by the Phuket Island Resort to revamp their food and beverage department, this post was followed by a string of GM positions at The Crown in Nai Yang, Baan Thai in Patong, The Racha and finally the Millennium Resort Patong.
"Someone gave me an offer I couldn't refuse as deputy CEO of an integrated resort complex in Kota Kinabalu, Sabah. It is a big property, about 380 acres with two hotels – five-star – 500 rooms each, 27-hole golf course with a golf club, a marina that can accommodate 105 boats, a condo and a clubhouse.
It's a very big challenge for me," exclaims Gerard with confident enthusiasm.
On July 15, after 22 years as a GM, Gerard will step into a new set of shoes at the Sutera Harbour Resort located in the northern part of Malaysia owned Borneo. There are currently four GMs operating at the sprawling five-star resort which is owned by renowned Singaporean businessman Sam Goi Seng Hui.
The hospitality industry isn't quite the same as it was when Gerard first found himself here.
"Twenty-five years ago, as a hotelier, you held the ace because there was no competition… you didn't have any of the international branding that exists here. Now, the client holds all the aces."
Gerard is quick to confirm what many others are predicting for the future of the hospitality industry in Phuket – an over-saturated market.
"The best of the best will be the only ones that survive, and it will also depend on the market segment of the clientele. If a hotel is running below 100 rooms, it's not [going to be] easy for them, they can focus only on couples, backpackers – especially those who don't cater to a niche market. For those who have 200 rooms and above – it's the location, the name of the property, the branding, the service, the facilities and amenities that can draw more groups."
Gerard is not one to second-guess himself. When asked about the difficulties he has dealt with in his tenure in the business, he is quick to answer, "In the hospitality industry, the biggest challenge I face is customer satisfaction. Sometimes you get real rotten apples and everyone wants to see the GM."
But he knows every problem can be solved, "We just have to balance it correctly and to be fair and to see where the fault lies. You see, it's not the discount or the money value or complimentary dinner, it's how you show to the clientele that as the general manager, that you are focused and that you take great interest in listening to their problems or their issues and you try your best to solve them."
Sometimes in life, it's possible for people to ride the wake created by their attitude and reputation. Gerard is a case in point – he has never applied for a job. All of his employers have searched him out and he credits that fact to his approach to life and work.
"In every job, it is very important to base it on your inner personality, your strength – and your strength is always your values – your integrity, your honesty, your sincerity, your willingness to listen and motivate. Through this strength, you will gain respect and through respect is how you will get things done.
"If your staff doesn't respect you, you can be the most intelligent general manager and never get anything done. I think that is the nature of the beast. That is what I was taught by my parents at a very young age."
In addition to his philosophy, resorts search out Gerard because he has a proven track record. In 1996, he was the first foreigner to receive the Best Management and Employee Relationship Award from the Thai Ministry of Labour, and also helped The Racha resort earn multiple international awards, including "Top 10 Best Beach Resorts in South East Asia" by Asia Tatler Magazine in 2012.
Although Gerard is celebrating his next opportunity with a tinge of sadness, he maintains his positive outlook, "I think life is short so make the best out of it. What is most important is do what makes you happy."
— Jeremie Schatz
Keep in contact with The Thaiger by following our Facebook page.
Never miss out on future posts by following The Thaiger.
Facebook removes "information-influencing" pages linked to Thai military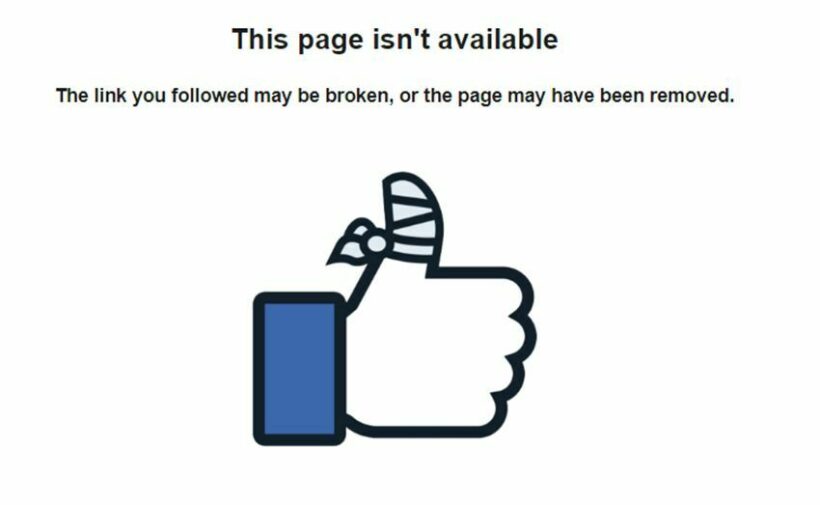 Facebook has confirmed the removal of 185 accounts run by the Thai military and allegedly involved in information-influencing. The social media giant says the accounts were deleted for engaging in what it calls, "coordinated inauthentic behaviour". In total, 77 accounts, 72 pages, and 18 groups have been removed from the platform, in addition to 18 Instagram accounts. It's the first time Facebook has taken such action against accounts linked to the Thai government.
The accounts were associated with the Thai military and were targeting people in the southern provinces, Facebook said its regular report on coordinated inauthentic behavior. The south of the country has been the scene of decades-long conflict, with insurgent groups in the majority-Muslim, Malay-speaking region calling for independence. To date, around 7,000 people have died in the ongoing struggle.
Facebook says the deleted accounts were most active last year and used both fake and real accounts to manage pages and groups, both openly military pages and pages that hid their links to the military. Some of the fake profiles pretended to be people from the southern provinces.
The report mentioned a post by the now-removed account named "comprehending the operation" in Thai. The page posted the logo for Amnesty International Thailand and wrote "The NGO never cares about ordinary citizens because they have no role in society. Normal people are not famous. Any case is not big news. They are not worth the investment of foreigners so they will not do anything to help. This is why we don't see anything from the NGO."
On another now-removed account, named "truth about my home Pattani" in Thai, a post said "Muslim leader declares southern border is a peace zone. The southern separatists started a movement by spreading the idea that Thailand is under control by different believers so that people would come and fight for their religion. This was declared that the action clearly violates Islam faith."
When contacted by Reuters, the military had no comment on the removal of the Facebook accounts, with a spokesman saying the organisation does not comment outside of official press conferences.
The head of Cybersecurity Policy at Facebook, Nathaniel Gleicher, has confirmed the reasons behind the platform's decision.
"This is the first time that we've attributed one of our takedowns to links to the Thai military. We found clear links between this operation and the Internal Security Operations Command. We can see that all of these accounts and groups are tied together as part of this operation."
He adds that the accounts had spent around US$350 on advertising on both Facebook and Instagram. One or more of the pages had about 700,000 followers and at least one of the groups had 100,000 members. Gleicher says the accounts were removed because of their misleading behaviour and not because of the content being posted. The content included support for the military and the monarchy, with allegations of violence and criticism of insurgent groups in the south.
It's not the first time accounts linked to the Thai military have been removed by a social media platform. In October, Twitter removed 926 accounts it says had links to the army and posted pro-military and pro-government content. The Thai army has denied any involvement with the accounts in question. In November, Twitter also suspended an account posting pro-monarchy content that was found to have links to the palace and to thousands of other accounts posting similar content.
To read the February 2021 Coordinated Inauthentic Behavior Report, click HERE.
Keep in contact with The Thaiger by following our Facebook page.
Never miss out on future posts by following The Thaiger.
Airline executive arrested for failure to pay wages of 150 workers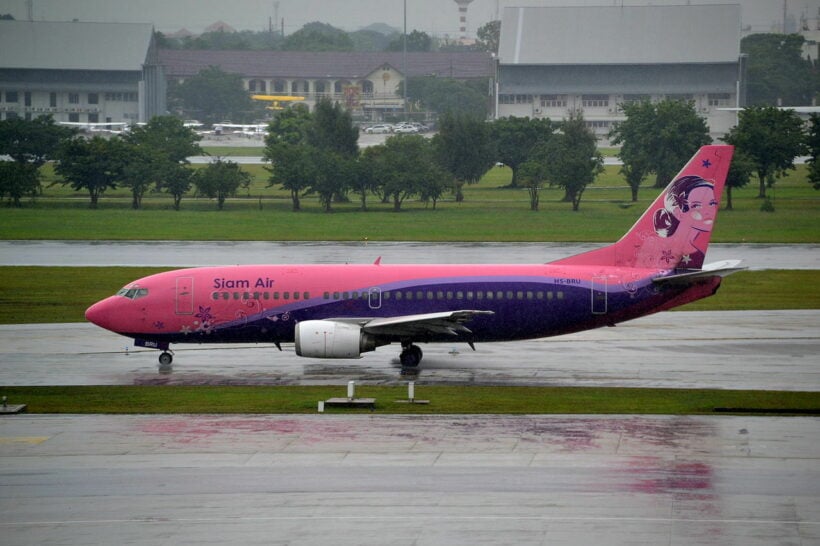 An airline executive has been arrested in the central province of Samut Songkhram, after complaints from150 employees that they had not been paid. Chawengsak Noiprasan, who had a court warrant issued against him in October, was taken to Don Muang police station from a property in the Bang Khan Take sub-district. He is a board member of Siam Air Transport.
The airline began operations in October 2014 with services out of Don Mueang to Hong Kong, using 2 Boeing 737-300s. 2 Boeing 737-800s were added to its fleet in late 2015. It expanded by adding Zhengzhou and Guangzhou in China to its network in early 2015. In late 2015, the airline launched flights to Macau and Singapore. In 2017, the airline ceased all operations.
But according to an article in the Bangkok Post, the carrier operates a number of scheduled and charter flights from Bangkok's Don Mueang Airport. The Post reports that, as Chawengsak signs the company's legal paperwork, all legal matters concerning the airline fall to him.
The Metropolitan Police Bureau says the executive has admitted to ignoring a 30 day notice issued by the labour inspector and ordering the payment of wages to 150 workers. It's understood he is also wanted in relation to 7 other cases.
The authorities sought Chawengsak's arrest following complaints from employees who say they haven't received their wages for 2 months. It's understood the airline had previously deferred salary payments for over 8 months. 150 workers filed an official complaint with Don Mueang police and also approached media outlets, asking them to pressure the airline into paying the money owed.
SOURCE: Bangkok Post
Keep in contact with The Thaiger by following our Facebook page.
Never miss out on future posts by following The Thaiger.
Governments & old media versus social media – who will win? | VIDEO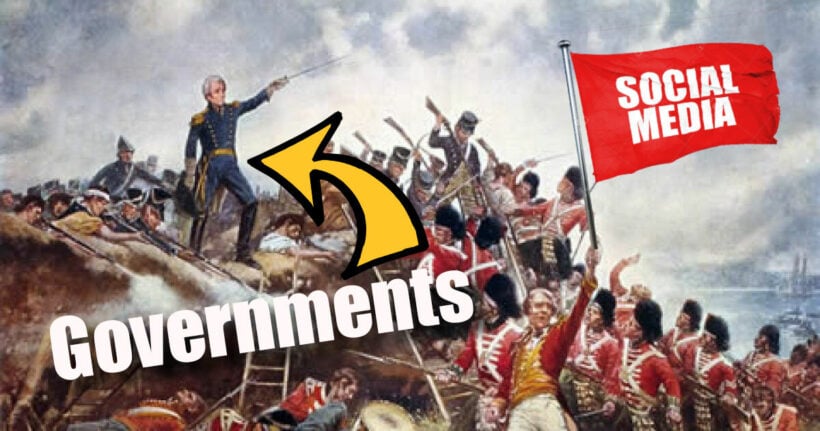 We look at the recent changes made by the Australian and Indian governments to except control over the world's biggest social media platforms. India has issued strict new rules for Facebook, Twitter and other social media platforms just weeks after the Indian government attempted to pressure Twitter to take down social media accounts it deemed, well, anti social. There is now an open battle between the rise of social media platforms and the governments and 'old' media that have been able to maintain a certain level of control over the 'message' for the last century. Who will win?
The rules require any social media company to create three roles within India… a "compliance officer" who ensures they follow local laws; a "grievance officer" who addresses complaints from Indian social media users; and a "contact person" who can actually be contacted by lawyers and other aggrieved Indian parties… 24/7.
The democratisation of the news model, with social media as its catalyst, will continue to baffle traditional media and governments who used to enjoy a level of control over what stories get told. The battles of Google and Facebook, with the governments of India and Australia will be followed in plenty of other countries as well.
At the root of all discussions will be the difference between what governments THINK social media is all about and the reality about how quickly the media landscape has changed. You'll get to read about it first, on a social media platform… probably on the screen you're watching this news story right now.
Keep in contact with The Thaiger by following our Facebook page.
Never miss out on future posts by following The Thaiger.