Insights of a veteran hotelier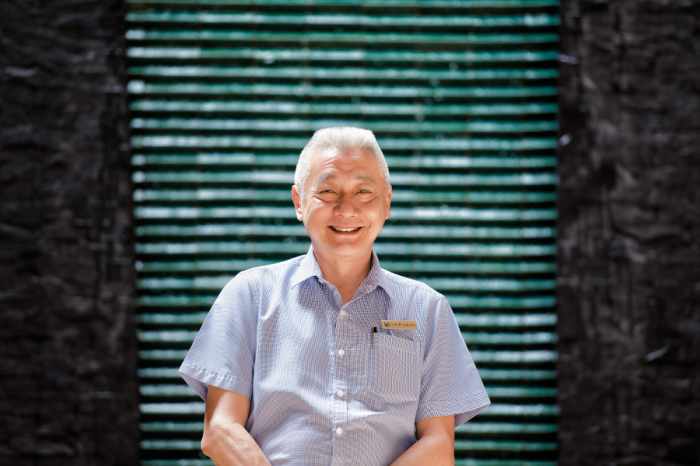 At 59 years young, Gerard Tan has some years behind him, but he doesn't let that slow him down.
"We should go out and drink one night," says Tan as he settled down to a strong coffee in the courtyard of the Millennium Resort Patong.
However, he can't be blamed for his festive mood. After a seven-year stint as the general manager (GM) of the serene Racha resort on Koh Racha, he traded in the tranquility for the more raucous surroundings of the Millennium Resort Patong eight months ago. The fact that he just secured a powerful position at a huge resort in Sabah, Malaysia, adds even more motivation to celebrate.
Although Gerard is celebrating his lucrative new position, his history in Phuket reaches back 25 years, which adds a pang of sadness as he says goodbye to a quarter century's worth of friends.
Starting out waiting tables as a 16-year-old in Singapore, Gerard's is a classic tale of an ambitious, young, hard-working man fighting his way up the hospitality ladder.
"I started in the hotel industry at the age of 16 and became a food and beverage manager at age 28 or 29," recalls Gerard.
While on holiday in Phuket, Gerard got the idea to invite chefs, culinary artists and Thai boxers to the Boulevard Hotel to host a Thai food fair and cultural attraction.
Next thing he knew, Gerard was invited by the Phuket Island Resort to revamp their food and beverage department, this post was followed by a string of GM positions at The Crown in Nai Yang, Baan Thai in Patong, The Racha and finally the Millennium Resort Patong.
"Someone gave me an offer I couldn't refuse as deputy CEO of an integrated resort complex in Kota Kinabalu, Sabah. It is a big property, about 380 acres with two hotels – five-star – 500 rooms each, 27-hole golf course with a golf club, a marina that can accommodate 105 boats, a condo and a clubhouse.
It's a very big challenge for me," exclaims Gerard with confident enthusiasm.
On July 15, after 22 years as a GM, Gerard will step into a new set of shoes at the Sutera Harbour Resort located in the northern part of Malaysia owned Borneo. There are currently four GMs operating at the sprawling five-star resort which is owned by renowned Singaporean businessman Sam Goi Seng Hui.
The hospitality industry isn't quite the same as it was when Gerard first found himself here.
"Twenty-five years ago, as a hotelier, you held the ace because there was no competition… you didn't have any of the international branding that exists here. Now, the client holds all the aces."
Gerard is quick to confirm what many others are predicting for the future of the hospitality industry in Phuket – an over-saturated market.
"The best of the best will be the only ones that survive, and it will also depend on the market segment of the clientele. If a hotel is running below 100 rooms, it's not [going to be] easy for them, they can focus only on couples, backpackers – especially those who don't cater to a niche market. For those who have 200 rooms and above – it's the location, the name of the property, the branding, the service, the facilities and amenities that can draw more groups."
Gerard is not one to second-guess himself. When asked about the difficulties he has dealt with in his tenure in the business, he is quick to answer, "In the hospitality industry, the biggest challenge I face is customer satisfaction. Sometimes you get real rotten apples and everyone wants to see the GM."
But he knows every problem can be solved, "We just have to balance it correctly and to be fair and to see where the fault lies. You see, it's not the discount or the money value or complimentary dinner, it's how you show to the clientele that as the general manager, that you are focused and that you take great interest in listening to their problems or their issues and you try your best to solve them."
Sometimes in life, it's possible for people to ride the wake created by their attitude and reputation. Gerard is a case in point – he has never applied for a job. All of his employers have searched him out and he credits that fact to his approach to life and work.
"In every job, it is very important to base it on your inner personality, your strength – and your strength is always your values – your integrity, your honesty, your sincerity, your willingness to listen and motivate. Through this strength, you will gain respect and through respect is how you will get things done.
"If your staff doesn't respect you, you can be the most intelligent general manager and never get anything done. I think that is the nature of the beast. That is what I was taught by my parents at a very young age."
In addition to his philosophy, resorts search out Gerard because he has a proven track record. In 1996, he was the first foreigner to receive the Best Management and Employee Relationship Award from the Thai Ministry of Labour, and also helped The Racha resort earn multiple international awards, including "Top 10 Best Beach Resorts in South East Asia" by Asia Tatler Magazine in 2012.
Although Gerard is celebrating his next opportunity with a tinge of sadness, he maintains his positive outlook, "I think life is short so make the best out of it. What is most important is do what makes you happy."
— Jeremie Schatz


Do you need help with your business? Are you searching for a new job? Or an employer looking to hire? Try JobCute today.
Incomes on the rise for Thai expats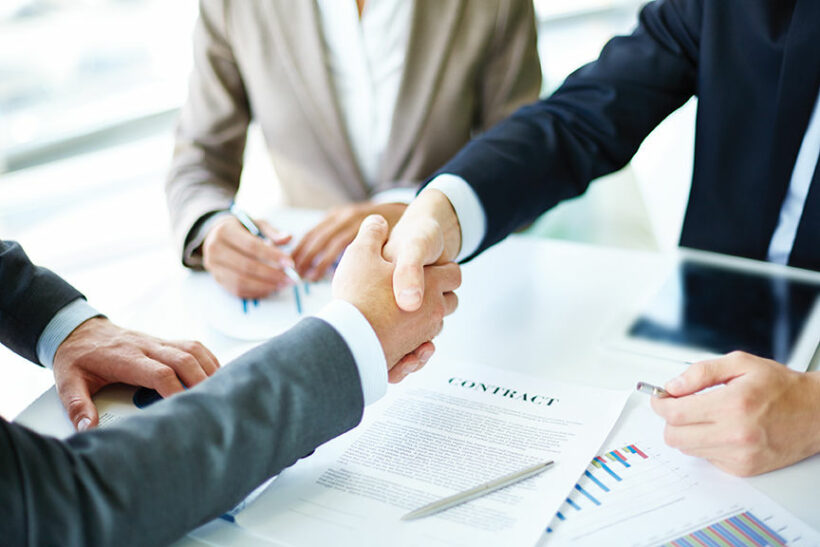 "The Thai economy has continued to see an upward trend in recent years, with a steady and sustained increase in overseas business…"
The pay and benefits packages of expats in Thailand has seen a major increase, with the overall package of an average overseas worker increasing by US$27,917, according to a new survey.
Lee Quane of ECA International said the MyExpatriate Market Pay report reflected Thai economic growth.
"The Thai economy has continued to see an upward trend in recent years, with a steady and sustained increase in overseas business, and consequently expatriate workers, to the nation."
"In the strengthened demand for expatriate-standard accommodation has, in turn, resulted in higher wages and benefits as increasing numbers of higher-skilled employees move to Thailand."
Elsewhere in Asia, expatriate pay packages in Singapore rose by US$13,163 in 2018 to US$236,258, including an average cash salary of US$90,170.
When considering the cost of an expatriate package, companies need to factor in three main elements: the cash salary, benefits – such as accommodation, international schools, utilities or cars – and tax.
To assist companies relocating staff with benchmarking their packages against the market, ECA conducts its annual MyExpatriate Market Pay Survey of pay levels for expatriates, including benefits, allowances, salary calculation methods and tax treatment.
Meanwhile, Japan is no longer the most expensive location in the world to send expatriates, after being overtaken in the rankings by the UK.
"Despite an increase of over US$30,000 to the average expatriate pay package from 2017, Japan has dropped back into second place in our rankings after overtaking the UK in 2017. Although sending a mid-level overseas employee to Japan would now amount to US$386,451, the cost is still US$35,347 behind the total cost of sending an expatriate to the UK.
"Although the overall cost of the pay package for an expatriate in Japan increased by an average of 8.5 per cent in 2018, Japan would most likely have remained at the top of the rankings if not for the significant rise in accommodation costs in the UK last year," added Quane.
The pay and benefits package of an expatriate living and working in China saw a significant rebound last year, after falling in 2017. The average package is now valued at US$310,204 – an increase of over US$33,000. This pushes China up one place in the rankings to the third position.
Quane said: "Expatriates in China have seen a big jump after a bad year in 2017, which saw the value of the average package drop in all areas. The Chinese yuan experienced a better year in 2018 due to a stronger economy and currency, and has resulted in a considerable improvement in the pay package for overseas workers in China."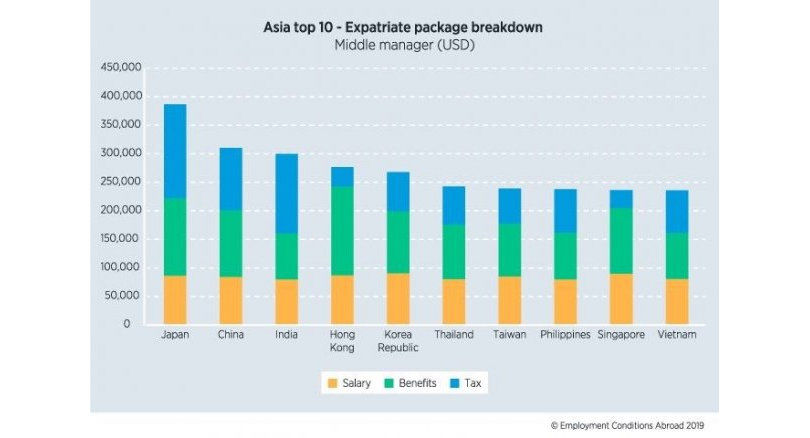 SOURCE: The Nation
Beam me up Phuket – new space theme hotel for the island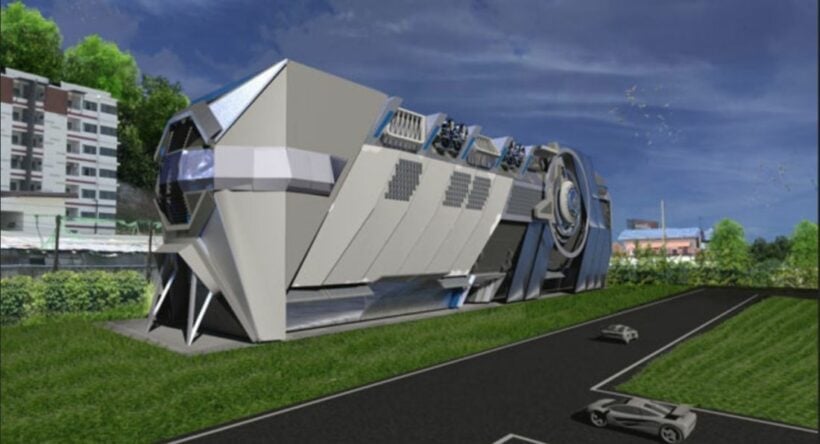 A 150 key space themed hotel is under development in Kathu, Phuket, by a Singaporean group .
Located close to the Central Festival and Makro complexes, the project is expected to open next year according to a report in TTG Asia.
The One Pioneer – Beyond Space Travel hotel say it's "highly focused on an outer space storyline and will have an indoor observatory".
Janette Lee, founder and CEO, says the hotel is poised to open sometime in 2020.
"Tourism business in Thailand and in Phuket will continue to grow but there is still a lack of new attractions. Our vision is to bring to life the dreams of mankind for an experience of space on earth. Our target markets will be both local and international tourists."
According to Lee, the company is seeking partners from Thailand or elsewhere to complete the project. She has had discussions with potential partners and investors during the South East Asia Hotel Investment Summit which took place in Bangkok last week.
Prior to entering the tourism business, Lee had sold her private education business and social enterprise in Singapore. She also used to work in the financial sector.
The project cost is estimated at $40 million.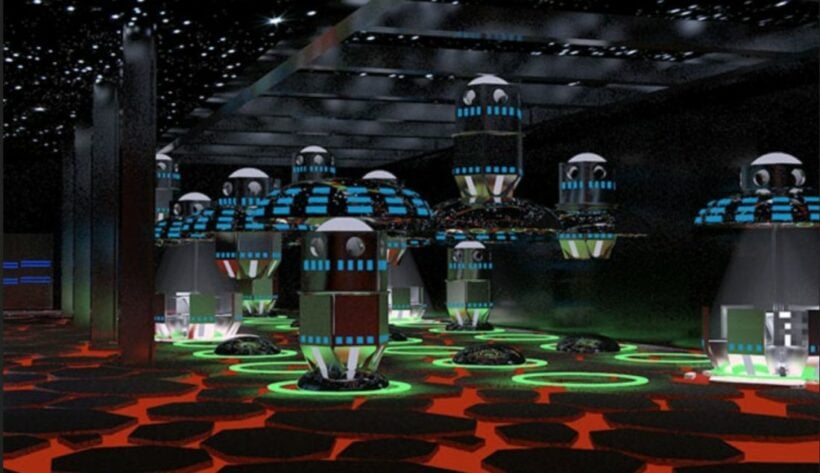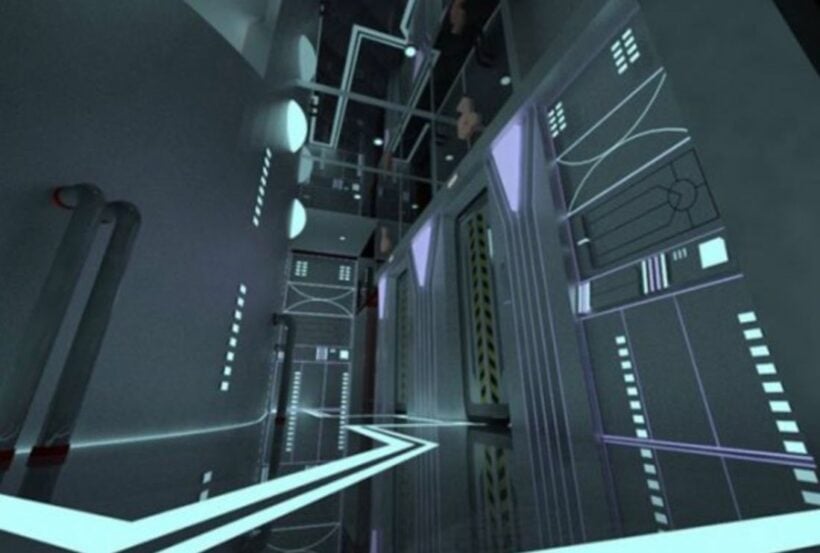 25 workers injured after container explosion at Laem Chabang Port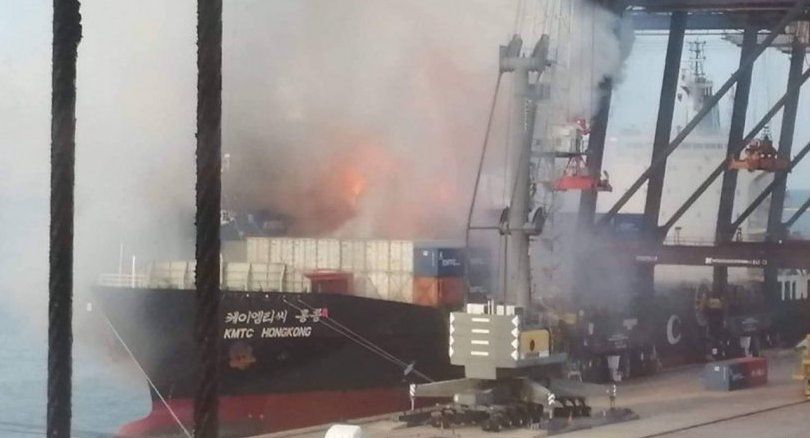 At least 25 port workers have been injured and locals evacuated after an explosion in a container on a ship at dock at the Laem Chabang Port in Chon Buri, east of Bangkok, this morning.
Laem Chabang's port director Vice Admiral Yutthana Mokkhao says an urgent investigation is being undertaken to determine the contents of the container. The Hong Kong ship was docked at A2 port, according to the director.
Scores of port employees were working in the area around 8am this morning when the explosion occurred. The explosion sent clouds of an unknown white power into the air as well as black smoke from the fire.
It was reported that at least 25 of the workers were sent to a nearby hospital after being exposed to the white powder. Workers remaining at the scene were seen dousing their faces with water to wipe off the mystery powder.
SOURCE: The Nation