Amazon unleashes the Fire Phone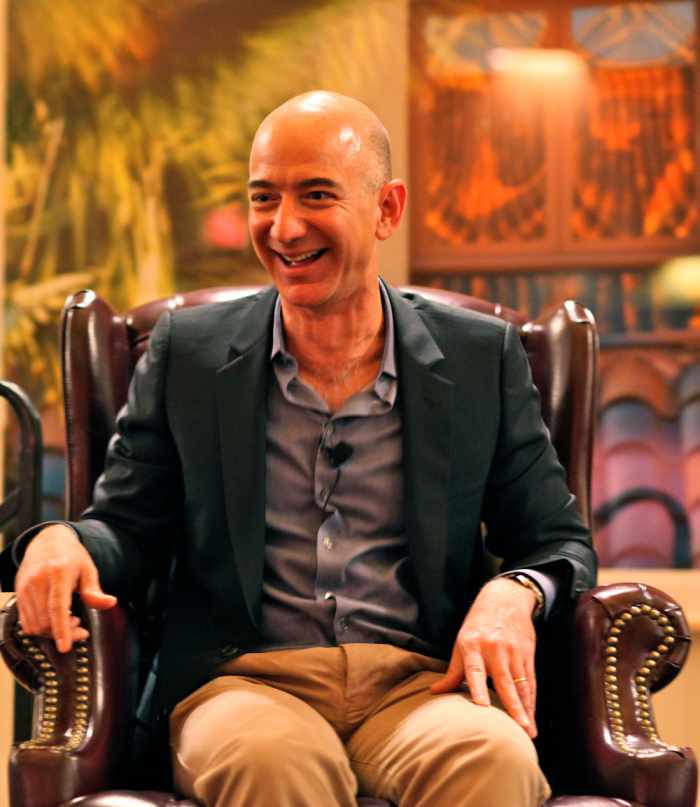 PHUKET: For those who have not yet drunk the iPhone Kool-Aid, your time has come to rejoice in the glory of the new Amazon Fire Phone. Announced by Amazon CEO Jeff Bezos on June 22 and ultimately being shipped from July 27, the Fire Phone has promised to stir things up in the smartphone sphere.
At this point, it has been garnering serious attention as Amazon's first foray into the phone biz. The tech world has been quick to point out the direct challenges made to other big names – notably the camera which is claimed to take better pictures under any conditions than any other smartphone.
On the outside, the Fire Phone is slightly larger than an iPhone 5 and comes encased in a rubber housing – hopefully negating the necessity of a case. On the side of the phone, Fire users will find a dedicated camera button which will activate the camera within a second even if the screen is off and doubles as a shutter button.
As they say, it's what's inside that counts, like a 2.2 GHz quad-core processor, 2GB of RAM, ridiculous battery life with 22 hours of talk time, a fancy graphics processor, 13MP camera with optical image stabilization, 1080p video and on and on. All of those gorgeous photos taken with the Fire can be stored at full resolution on free, unlimited cloud storage.
The Fire has a long list of very nifty features, but one that stands out in particular is what they have branded Dynamic Perspective. The phone features four front-facing cameras which sense the phone's and user's movements to do things like scroll down, adjust on-screen perspective and even open certain apps or activate other features. Pretty slick indeed.
For now, cynics will roll their eyes and the bandwagon will start filling up, but we will have to wait until reviewers get some hands-on time with the Fire Phone and start dissecting it before we learn what kind of punch it really packs.
— Jeremie Schatz
5,000 Buriram citizens register for medical marijuana possession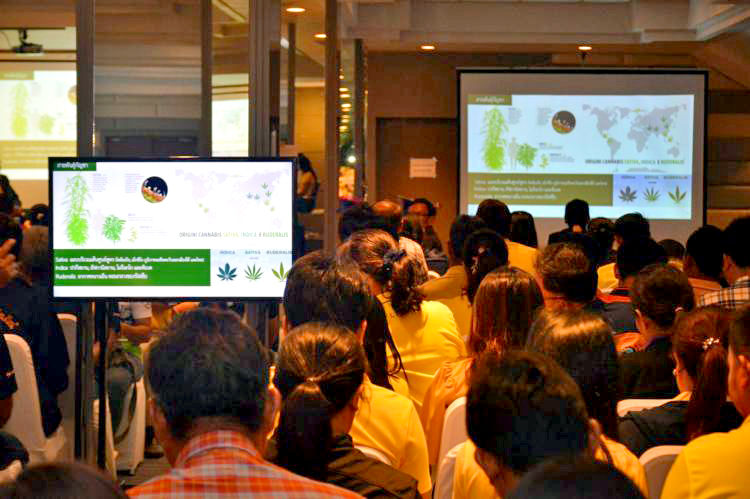 by Tanakorn Sangiam
The 90 day registration period for persons in possession of marijuana, without facing prosecution, end this Tuesday, May 21. 5,000+ persons in Buriram, north-east Thailand, have already registered their possession during this period. A community seminar on marijuana planting and management also took place yesterday to prepare Buriram province as a key manufacturer of medical marijuana.
About 250 people comprising of public health officials, agricultural officials, and community enterprises today joined a seminar on marijuana planting and management for medical usage. The seminar was aimed for participants to further distribute the knowledge on systematic medical marijuana planting and manufacturing management to help promote income distribution in local communities, specifically some 3,000 community enterprises in 23 districts in Buriram province.
These community enterprises will then be evaluated for their preparedness, and will be determined by the Food and Drugs Administration whether Buriram province is ready to become a key medical marijuana manufacturer of the country.
Talking about the end of the moratorium for persons in possession of marijuana, Buriram Provincial Public Health Official Withit Saruesadeechaikul said some 5,000 persons had so far registered as possessors – 2,000 villagers in the Buriram province and 20% of registered possessors being cancer patients.
SOURCE: National News Bureau of Thailand
Twitter and Facebook work to block anti-vax misinformation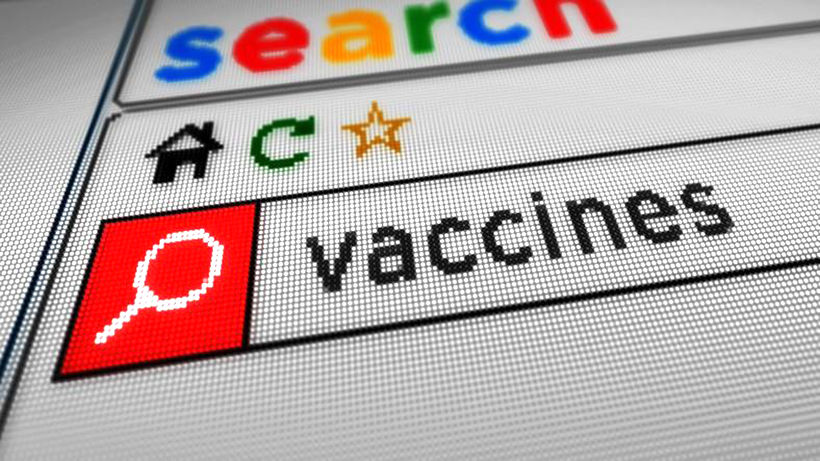 If you search for the word 'vaccines' in Twitter, the first thing you see from today is a post from the US Department of Health and Human Services pointing you to reliable health information instead of misinformation from the anti-vax adherents.
Twitter says it now has a new tool in 'search' prompting users to head to vaccines.org, which is run by informed officials and health professionals. Social media companies like Facebook and Twitter are facing intense pressure from lawmakers to remove anti-vaccination propaganda from their platforms. The push-back is coming from officials and netizens.
The tool shows up on Android, iOS, Twitter's mobile site, and on the newly designed desktop site in the US, Canada, the United Kingdom, Brazil, and Korea – more countries soon.
Twitter has used a similar tool that prompts users who search for terms related to suicide to contact a hotline for help. According to the blog post, Twitter intends to extend this tool to other health-related search terms in the future.
Last week, it was announced that Instagram would hide search results for anti-vax hashtags on its platform, effectively blocking any associated content. Two months ago Facebook announced it would also work to curb vaccine misinformation.
Thai Airways' profits dive 83% year-on-year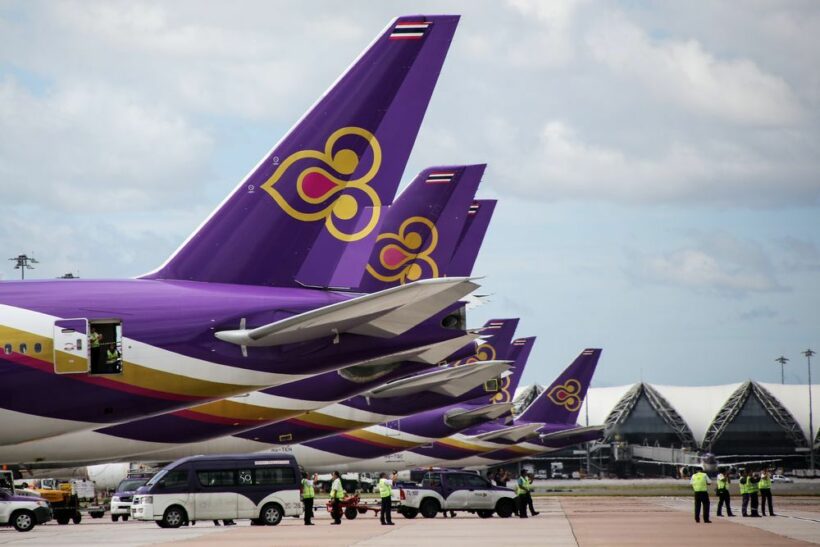 Thai Airways has had an 83% dive in profits for the first quarter of 2019. The Q1 balance sheet came out yesterday.
The airline's management is blaming the high baht, the ongoing US-China trade wars and the closure of Pakastani airspace (forcing rerouting of its Eurpean flights), for the drop.
• Net profit of 456 million baht, down from a 2.7 billion baht profit in the first three months of last year
• Revenue of 49.7 billion baht, down 6.9% on the same period last year
The Thai Airways President Sumeth Damrongchaitham is laying the blame at the strong appreciation of the baht against major currencies saying it makes it impossible for the airline to raise air ticket prices.
Quoted in the Bangkok Post, he said… "Although the baht's appreciation helped lower some expenses, including loan payments and lease payments for aircraft and engines, this benefit remains minimal."
He also cited the ongoing trade spat between the US and China taking a toll on the airline's cargo business, which saw earnings drop 12.9%.
In February, following Pakistani border stoushes with India, Thai Airways aircraft needed to make detours for their European traffic, which pushed up fuel costs, according to Mr Sumeth.
The airline plans to sell products on its website and mobile app in September to increase revenue.