Business Buzz: Value in organic search results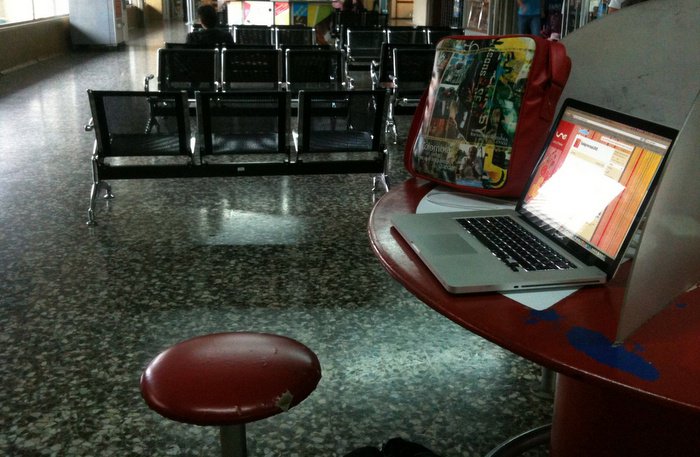 PHUKET: While I believe that because of Social Media (Optimization), Search Engine Optimization (SEO) itself is becoming less relevant, there is no doubt it is still important to get organic search results, especially with Google and YouTube, by far the leading search engines.
Although the algorithm for ranking is constantly changed by Google, it is possible to analyze trends and predict certain components of the "Quality Score" used to rank sites.
A couple of clear trends are emerging.
The intelligent approach to building websites and making them user-friendly seems to correspond directly to the results. Having a website that is 'responsive', which simply means that no matter what device you view it from it adopts, is important. This includes mobile devices, iPads and so on.
The content itself is also unsurprisingly key. The reliance on 'keywords' has become less pronounced, and a more holistic view has been taken. So, more relevant content, with easier readability and more quality and detail, is being rewarded. Providing the actual information that searchers are looking for is now most important, instead of trying to 'pad out' an article or load it with keywords.
Back-links, which were a very hot topic a few years back, are now appearing to have an ever decreasing impact. This is still an area where many spammers still use 'black hat' (unethical) techniques to create the back-links, so in my opinion this is a good result as it might stop that negative behavior.
Finally, while Google denies it, there is a strong correlation between popularity in social media platforms and the Google results. So likes, tweets, shares and +1s appear to boost rankings.
Therefore, is it time to make some changes to your approach to your website?
Simon Wetherell is a social media expert, lawyer, best-selling author and international speaker. He now resides in Phuket where he trains businesses and individuals how to profit from the social media industry. For more information, go to https://PhuketOnlineMarketing.com or call him on 095-085 3355.

— Simon Wetherell
Keep in contact with The Thaiger by following our
Facebook page
.
Bangkok's shopping malls struggle under tourist ban, fierce competition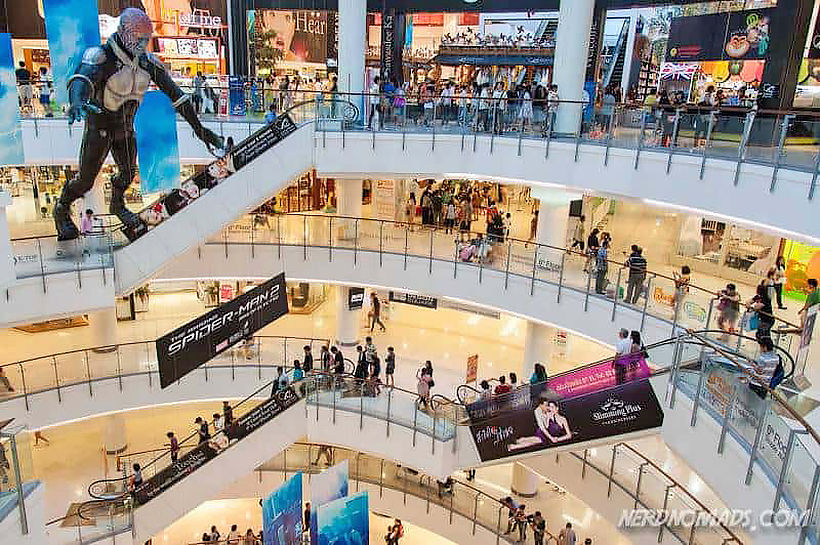 Suvarnabhumi, the name of Bangkok's second international airport, means "realm of gold," and was given by His Majesty the late King Rama IX to Bangkok's eastern outskirts (technically in Samut Prakhan province), once a marshland called Nong Nguhao (Cobra Swamp). With its overtones of wealth, the name represents the hopes of developers, who are turning the area into a retail battlefield.
The problem is oversupply. In late June, multitudes of of shoppers eager for a new experience after weeks of Covid-19 lockdown came to the grand opening of Siam Premium Outlets Bangkok, a brand new mall less than 10 kilometres east of the airport, the main gateway to Southeast Asia's second largest economy.
The mood was festive for the debut of the massive project, a collaborative effort by Thai mall operator Siam Piwat and US conglomerate Simon Property Group. The joint venture invested 4 billion baht to accommodate an anticipated 10,000 visitors per day in the mall's 50,000 square metres of floor space.
Siam Piwat Simon's managing director says "Premium outlet is a retail trend that still has potential to grow". He believes that growth will reinforce Thailand as one of the world's most popular tourism destinations. But given the effects of the Covid-19 pandemic, it's hard to imagine a tougher time to open a mall. The foreign tourists whose spending would normally ensure the success of a new shopping complex are being kept out as the government still bans most international arrivals.
When tourists do return, their numbers and mobility may be limited, and competition among major retailers around Suvarnabhumi will enter a new, more intense chapter. Rivalries between central Bangkok's many malls and those emerging around the airport will also heat up. There's plenty of shopping for bored travellers waiting for flights inside the main airport as well.
Some analysts predict the "new normal", requiring social distancing and limiting customer numbers that could result in significant shrinkage in physical store offerings. The head of retail advisory and transaction services at CBRE Thailand says retailers' rental space requirement may be reduced by 20 – 40% from the levels before the pandemic. Still, nearly 1.3 million square metres of new retail space is expected in Bangkok by the end of 2023 – more than 25 times the size of Siam Premium Outlets Bangkok. That many commercial facilities opening in a span of just 3½ years is sure to add plenty of new challenges to the retail landscape. According to a spokesman for the Thai Retailers' Association…
"Premium outlets are business in an upward trend, while duty-free shops are the opposite. In the future, there will be no tax because of free trade agreements. And tourist behaviour is changing. They don't want to pay a lot of money for short-lifecycle goods. They would buy more goods from premium outlets rather than duty-free shops, where goods are more expensive."
Thailand has been benefitting from growing overseas tourism, led by the Chinese with their formidable purchasing power, which was booming until the pandemic. According to a report by the World Tourism Organisation, in 2018 the kingdom was the ninth most visited country by tourists in the world, and second after China in Asia. Thailand's visitors in 2019 were close to 40 million.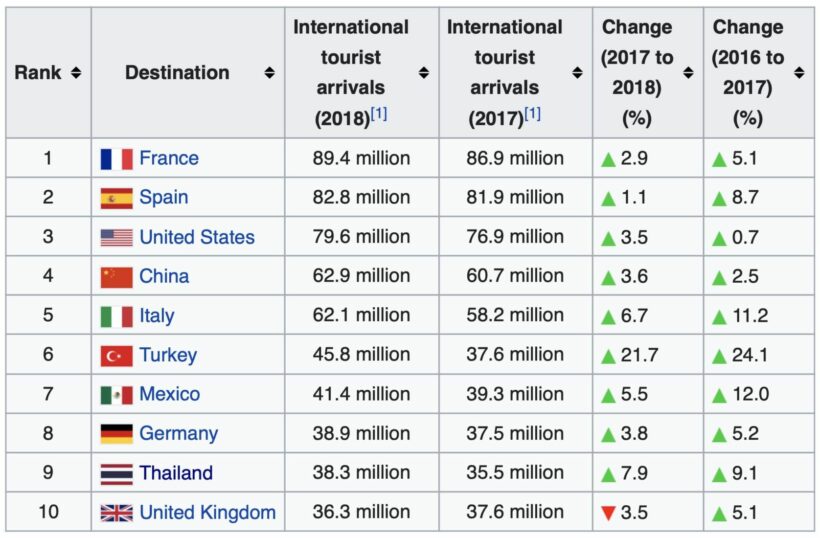 The turf war near Suvarnabhumi is essentially an extension of the fierce retail competition in central Bangkok, where retailers are also highly dependent on overseas visitors. Siam Piwat introduced mega mall Iconsiam on the east bank of Chao Phraya river, as a joint project with Thailand's largest conglomerate CP Group and its property arm Magnolia Quality Development, in November 2018. Siam Piwat co-owns Siam Paragon with another retailer, The Mall Group, which also developed Emporium and EmQuartier department stores. Central Group, including Central Pattana, runs Central World and Central Chidlom.
More projects are in the pipeline. Magnolia Quality Development is working on one called The Forestias, scheduled to be completed by 2023. The US$4 billion (124 billion baht) project is on track to be the largest property investment in the kingdom's history.
Whether in Bangkok proper or near Suvarnabhumi Airport, all major retail complexes have one thing in common: they're counting the days until the foreign tourist inflow returns. The Tourism Authority of Thailand came up with a plan to promote domestic tourism packages to mitigate the impact from the lack of overseas travellers, but Thais' spending power is limited compared to that of foreign tourists.
Although the coronavirus situation in the kingdom is well in hand, the risk of a second wave has the world on edge, even as some countries such as the US and Brazil struggle to rein in their first wave. The outlook for Thailand's big bet on the return of inbound demand is fraught with uncertainty. The "Realm of Gold" that welcomes travellers may not be quite so precious for some time to come.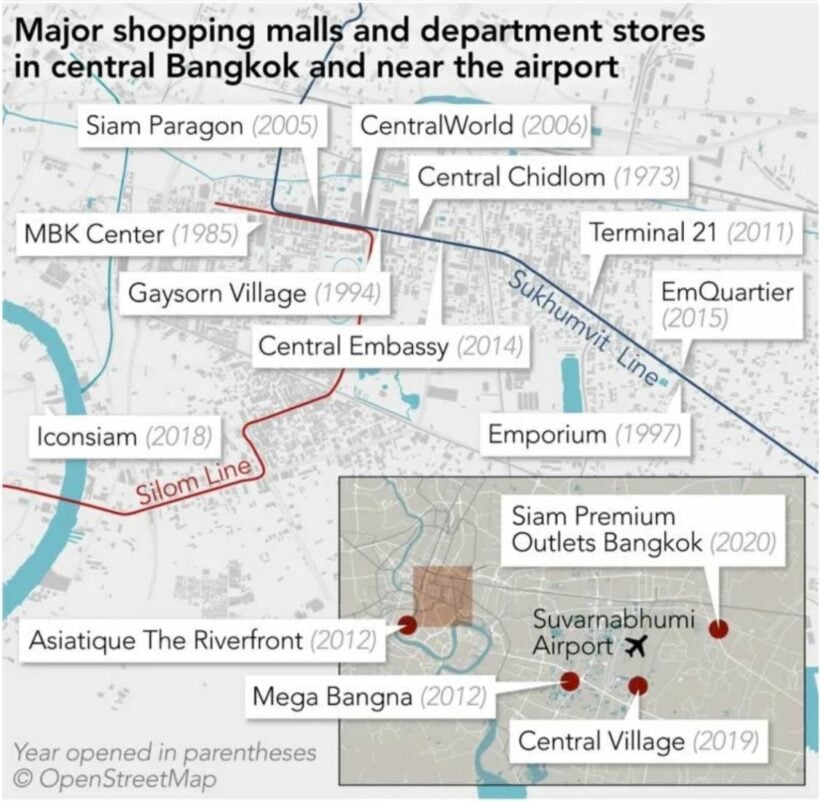 SOURCE: Nikkei Asian Review
Keep in contact with The Thaiger by following our
Facebook page
.
Chiang Mai International Airport sees more traffic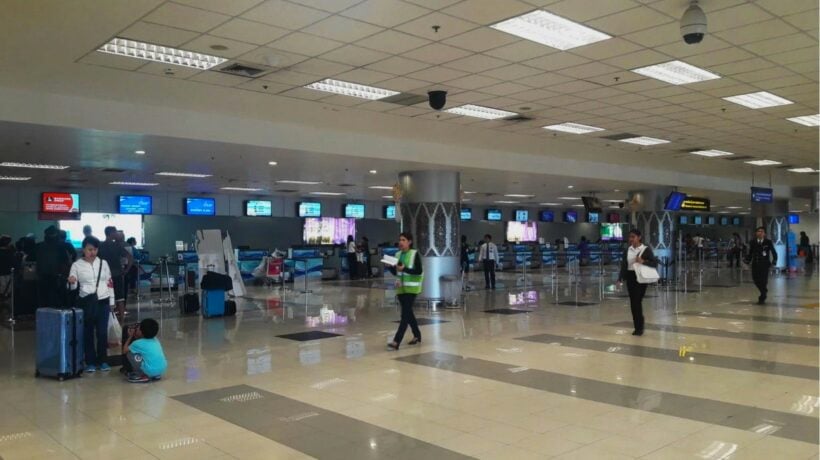 Northern Thailand's gateway airport is recovering some of its flight and passenger traffic. With the easing of travel restrictions enforced to fight the spread of Covid-19, the director of Chiang Mai's international airport says traffic is picking up, and more flights and passengers are expected this month. On average, the airport received 40 flights and about 4,000-5,000 passengers per day last month. The number of flights is expected to rise to an average of 68 a day, and passenger figures are predicted to jump 50% this month.
Currently, flights operate only on domestic routes including those between Chiang Mai and other hub airports: U-Tapao, Hat Yai, Ubon Ratchathani, and Udon Thani. International flights are likely to return slowly after the Civil Aviation Authority of Thailand announced the lifting of the ban on international flights, under a set of restriction, effective on June 29.
Analysts agree inbound flights will not quickly return to pre-Covid levels, as air travel to and from the main markets remains suspended.
The CAAT's announcement coincided with the release of the International Air Transport Association's figures for passenger demand in May, which dropped 91.3% compared to the same time last year. This was a mild improvement from the 94% annual decline recorded in April.
The IATA's director-general and CEO, says there's tremendous uncertainty about what impact a resurgence of Covid-19 cases in key markets could have.
"May was not quite as terrible as April. That's about the best thing that can be said."
International passenger demand fell 98.3% year on year in May, virtually unchanged from the 98.4% recorded in April. Capacity plummeted 95.3%, and load factor sank 51.9 percentage points to 28.6%, meaning just over a quarter of seats, on average, were filled.
Financially struggling Thai Airways said yesterday, that its passenger numbers fell by 4.5 million to 3.5 million in the first 5 months of the year. The airline's cabin factor, the percentage of available seating capacity actually filled by passengers, tumbled to 69%, down from 78% in the same period last year.
The figures were calculated before the national flag carrier suspended all flights in early May due to the pandemic, although the airline had already been in the red long before that. With a debt burden of 244.9 billion baht, the airline is awaiting the Central Bankruptcy Court's decision on whether to admit its petition for debt rehabilitation on Aug 18. If the court accepts the case for a hearing, a rehab plan will be drawn up – subject to approval from creditors.
SOURCE: Bangkok Post
Keep in contact with The Thaiger by following our
Facebook page
.
Department warns women over surrogate motherhood dangers abroad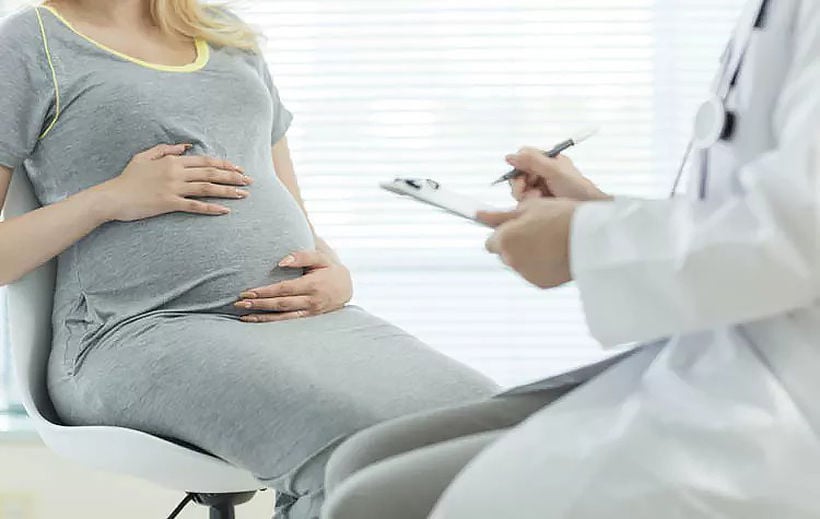 A string of arrests in what has been dubbed the "wombs for hire" scandal shocked the nation in February; now Thai Women, tempted to earn money by becoming surrogate mothers, are being warned about the potential health and social implications, especially in countries where there are no surrogacy laws to protect them.
The director-general of the Department of Health Service Support warns that surrogate mothers could end up in a bad way, even in prison, if anything goes wrong. He says that, for instance, if a hired surrogate mother gets sick while working in such a country, it might not be possible for her to ask the parents to pay her medical bills.
In most Asian countries there is generally no law requiring the identity of parents of a child carried by a surrogate to be made public, meaning the surrogate may end up having to take care of the child by herself if the intended parents change their minds.
"This is different from legal non-commercial surrogacy in Thailand. In Thailand surrogacy is protected under the law on the protection of babies born with the help of assisted reproductive technology."
In order to prevent the commercial use of assisted reproductive technology, the selling of ovum, sperm, and embryos is outlawed in Thailand.
Legal surrogate mothers in Thailand are well protected, and intended parents of these babies are required to sign a formal agreement to cover all medical services and all related healthcare services of surrogate mothers. Legal surrogates in Thailand do not have to worry about parents potentially abandoning their babies if anything goes wrong as the law makes the parents the legal guardians.
The deputy director-general of the DHSS says medical complications commonly found in surrogacy can be serious and even lethal, including heart failure, bleeding, and infections that may make a surrogate mother infertile.
"Think twice before you go for such a job in a country without a surrogacy law which pays a little money in exchange for risking your health and safety and your future ability to carry a baby."
Surrogacy in Thailand is illegal for international parents. A federal law passed in 2015 formally made commercial surrogacy illegal and banned the surrogacy process completely for international intended parents. The commercial surrogacy process was forcibly shut down by the military government in 2014.
The only parents who can legally complete a surrogacy in Thailand today are married, heterosexual Thai couples. At least one spouse must hold Thai nationality, and the couple must have been married for at least 3 years. Singles and homosexual couples are banned from completing a surrogacy in Thailand, even if they are Thai nationals. Any surrogate mother must be a sibling of one member of the couple. She must be married and have her husband's consent for the surrogacy process.
SOURCE: Chiang Rai Times | Bangkok Post
Keep in contact with The Thaiger by following our
Facebook page
.