Business Buzz: Building your database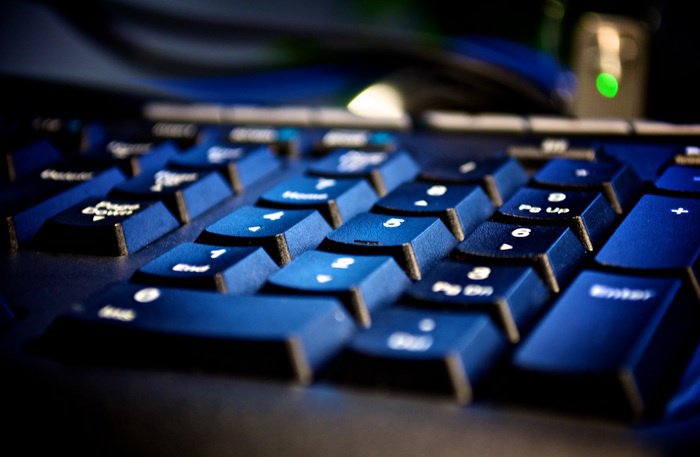 PHUKET: This week, let me explain the biggest asset your social media marketing efforts will build for you: your database.
A marketing database is an electronic list of all of your potential customers, with as much relevant information as you can gather about them. Normally, this is combined with a platform that can be used to communicate automatically on a mass level, called an autoresponder.
Having people join you on Facebook, like your Facebook fan page and follow you on Twitter are all examples of activities that build your database. You can control and own some of these, but others are owned and controlled by third parties.
If you can, it is always better to own and control your own database.
People often cannot get their heads around the amounts of money that Facebook, YouTube, Twitter and other similar sites are worth – which is in the billions of dollars – because they are just a 'web program'. Where the true value lies, and marketers understand this, is in the sites' databases.
Facebook has a database of about 1.6 billion people, and Facebook knows a lot of very relevant information about them. That is why the site is worth so much; because of the potential revenue streams that can be accessed by utilizing this information.
An autoresponder allows you to collect people's information, and then group and store it according to the marketing activities and goals you have in mind. You can then send out information about your product, special events, updates, bonuses and more to grow your sales and keep your customers loyal. This can be done automatically, which saves you considerable amounts of time.
Imagine that you own a restaurant, and that your restaurant is having a particularly quiet night. You could use social media and your database to contact everyone on your list and let them know that the first 20 people who come in that night will get a free dessert.
To get people onto your database, you should provide a reason or benefit for them to join. This can be done simply and cheaply, or you can build instant loyalty by creating a generous offer that people cannot refuse.
The next step is to organize your strategy so that you can create an engaging sales funnel and positive customer experience which in turn builds your database and converts it into sales.
We will cover this next time.
Simon Wetherell is a social media expert, lawyer, best selling author & international speaker. He now resides in Phuket where he trains businesses and individuals on how to profit from the use of social media. For more information go to https://PhuketOnlineMarketing.com or call him on 095 085 3355. Follow him on social media – Twitter @SimonWetherell or @PhuketMarketing Facebook: SAWetherell or PhuketOnlineMarketing LinkedIn th.linkedin.com/in/simonwetherell/en
— Simon Wetherell
Keep in contact with The Thaiger by following our Facebook page.
Never miss out on future posts by following The Thaiger.
Facebook removes "information-influencing" pages linked to Thai military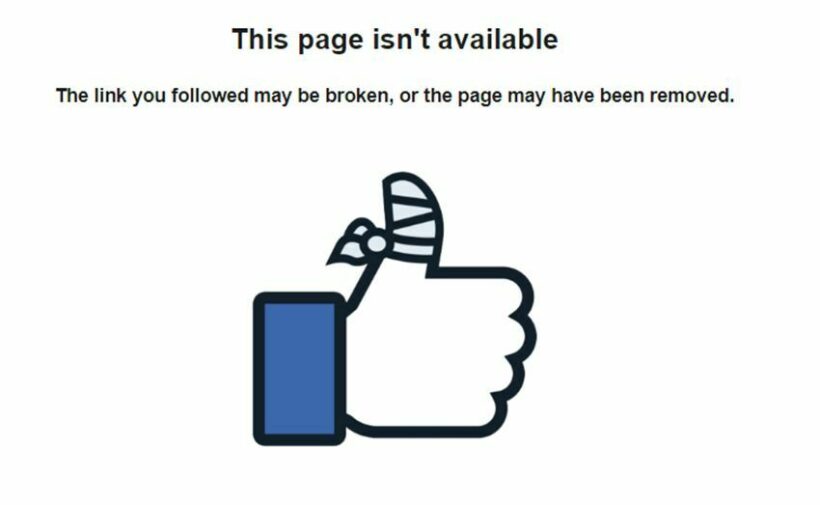 Facebook has confirmed the removal of 185 accounts run by the Thai military and allegedly involved in information-influencing. The social media giant says the accounts were deleted for engaging in what it calls, "coordinated inauthentic behaviour". In total, 77 accounts, 72 pages, and 18 groups have been removed from the platform, in addition to 18 Instagram accounts. It's the first time Facebook has taken such action against accounts linked to the Thai government.
The accounts were associated with the Thai military and were targeting people in the southern provinces, Facebook said its regular report on coordinated inauthentic behavior. The south of the country has been the scene of decades-long conflict, with insurgent groups in the majority-Muslim, Malay-speaking region calling for independence. To date, around 7,000 people have died in the ongoing struggle.
Facebook says the deleted accounts were most active last year and used both fake and real accounts to manage pages and groups, both openly military pages and pages that hid their links to the military. Some of the fake profiles pretended to be people from the southern provinces.
The report mentioned a post by the now-removed account named "comprehending the operation" in Thai. The page posted the logo for Amnesty International Thailand and wrote "The NGO never cares about ordinary citizens because they have no role in society. Normal people are not famous. Any case is not big news. They are not worth the investment of foreigners so they will not do anything to help. This is why we don't see anything from the NGO."
On another now-removed account, named "truth about my home Pattani" in Thai, a post said "Muslim leader declares southern border is a peace zone. The southern separatists started a movement by spreading the idea that Thailand is under control by different believers so that people would come and fight for their religion. This was declared that the action clearly violates Islam faith."
When contacted by Reuters, the military had no comment on the removal of the Facebook accounts, with a spokesman saying the organisation does not comment outside of official press conferences.
The head of Cybersecurity Policy at Facebook, Nathaniel Gleicher, has confirmed the reasons behind the platform's decision.
"This is the first time that we've attributed one of our takedowns to links to the Thai military. We found clear links between this operation and the Internal Security Operations Command. We can see that all of these accounts and groups are tied together as part of this operation."
He adds that the accounts had spent around US$350 on advertising on both Facebook and Instagram. One or more of the pages had about 700,000 followers and at least one of the groups had 100,000 members. Gleicher says the accounts were removed because of their misleading behaviour and not because of the content being posted. The content included support for the military and the monarchy, with allegations of violence and criticism of insurgent groups in the south.
It's not the first time accounts linked to the Thai military have been removed by a social media platform. In October, Twitter removed 926 accounts it says had links to the army and posted pro-military and pro-government content. The Thai army has denied any involvement with the accounts in question. In November, Twitter also suspended an account posting pro-monarchy content that was found to have links to the palace and to thousands of other accounts posting similar content.
To read the February 2021 Coordinated Inauthentic Behavior Report, click HERE.
Keep in contact with The Thaiger by following our Facebook page.
Never miss out on future posts by following The Thaiger.
Airline executive arrested for failure to pay wages of 150 workers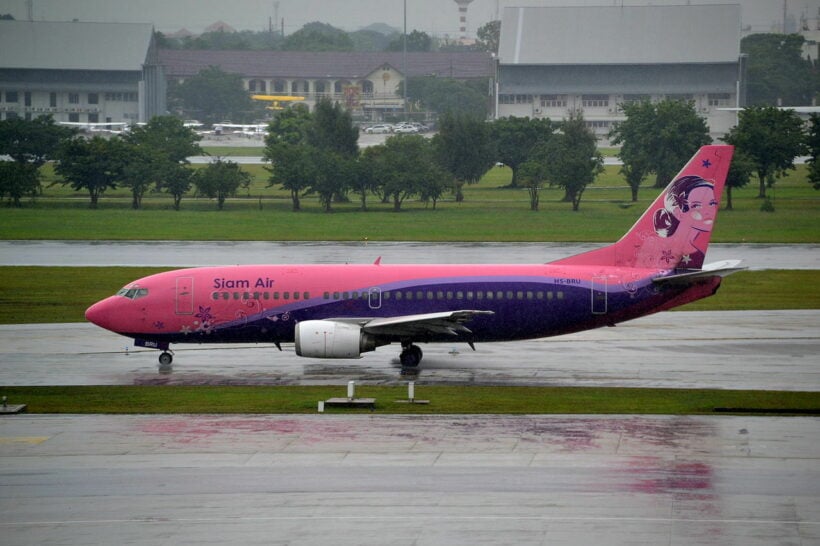 An airline executive has been arrested in the central province of Samut Songkhram, after complaints from150 employees that they had not been paid. Chawengsak Noiprasan, who had a court warrant issued against him in October, was taken to Don Muang police station from a property in the Bang Khan Take sub-district. He is a board member of Siam Air Transport.
The airline began operations in October 2014 with services out of Don Mueang to Hong Kong, using 2 Boeing 737-300s. 2 Boeing 737-800s were added to its fleet in late 2015. It expanded by adding Zhengzhou and Guangzhou in China to its network in early 2015. In late 2015, the airline launched flights to Macau and Singapore. In 2017, the airline ceased all operations.
But according to an article in the Bangkok Post, the carrier operates a number of scheduled and charter flights from Bangkok's Don Mueang Airport. The Post reports that, as Chawengsak signs the company's legal paperwork, all legal matters concerning the airline fall to him.
The Metropolitan Police Bureau says the executive has admitted to ignoring a 30 day notice issued by the labour inspector and ordering the payment of wages to 150 workers. It's understood he is also wanted in relation to 7 other cases.
The authorities sought Chawengsak's arrest following complaints from employees who say they haven't received their wages for 2 months. It's understood the airline had previously deferred salary payments for over 8 months. 150 workers filed an official complaint with Don Mueang police and also approached media outlets, asking them to pressure the airline into paying the money owed.
SOURCE: Bangkok Post
Keep in contact with The Thaiger by following our Facebook page.
Never miss out on future posts by following The Thaiger.
Governments & old media versus social media – who will win? | VIDEO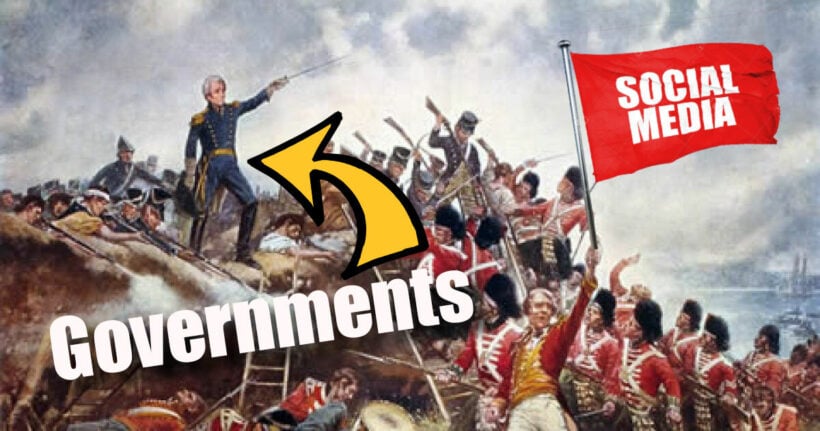 We look at the recent changes made by the Australian and Indian governments to except control over the world's biggest social media platforms. India has issued strict new rules for Facebook, Twitter and other social media platforms just weeks after the Indian government attempted to pressure Twitter to take down social media accounts it deemed, well, anti social. There is now an open battle between the rise of social media platforms and the governments and 'old' media that have been able to maintain a certain level of control over the 'message' for the last century. Who will win?
The rules require any social media company to create three roles within India… a "compliance officer" who ensures they follow local laws; a "grievance officer" who addresses complaints from Indian social media users; and a "contact person" who can actually be contacted by lawyers and other aggrieved Indian parties… 24/7.
The democratisation of the news model, with social media as its catalyst, will continue to baffle traditional media and governments who used to enjoy a level of control over what stories get told. The battles of Google and Facebook, with the governments of India and Australia will be followed in plenty of other countries as well.
At the root of all discussions will be the difference between what governments THINK social media is all about and the reality about how quickly the media landscape has changed. You'll get to read about it first, on a social media platform… probably on the screen you're watching this news story right now.
Keep in contact with The Thaiger by following our Facebook page.
Never miss out on future posts by following The Thaiger.