Biz Chat: The significance of 'price' in marketing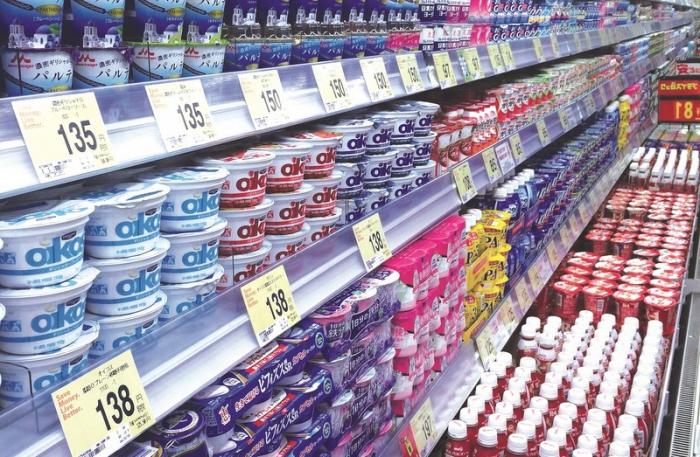 PHUKET: The second element of the '4 Ps' of marketing is price. Price is what your customer pays you in exchange for goods and services received by them.
There are many aspects to this deceptively simple element. In setting your price, you must first decide what is the value of the product or service to the buyer. If you set your price higher than what your target market is willing to pay, you're likely going to lose out on business. On the other hand, if you set your price too low, you are not maximizing returns to your business, and your product may even be valued as 'inferior'.
Another important point to consider is your customers' price sensitivity. This means considering whether a small change in price will affect your market share and profits. If the benefits of a price increase outweigh the loss in customers, it makes sense to do it. If not, you will lose out on market share and profits.
Another interesting elements of pricing is offering loyalty points for a certain number of purchases made. Many successful companies offer loyalty points – Makro, The 1-Card and Starbucks are just a few examples in Phuket.
Finally, carefully consider how your pricing compares with your competitors. There are several pricing strategies you can employ, which is a subject I will explore in more detail in my next column.
— Zohaib Sikander


Do you need help with your business? Are you searching for a new job? Or an employer looking to hire? Try JobCute today.
King Power's duty free monopoly under review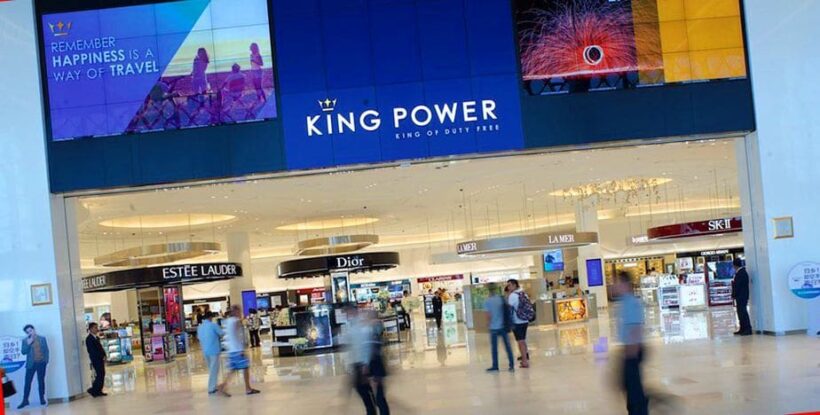 King Power Duty Free's monopoly of duty free concessions at some of Thailand's busiest airports may be coming to an end.
The Thai PM has warned against the "monopolisation" of the country's airport duty free sector ordering a review of the auctioning process that could threaten the multi-billion-dollar empire of current concession holder King Power.
Thailand expects to welcome over 40 million foreign visitors this year, mostly through its airports which rake in an estimated US$1.9 billion a year in duty free sales.
Airports of Thailand (AoT) awarded King Power the sole concession back in 2006 but is set to expire in September 2020. AoT is a state-run enterprise.
King Power was founded by Vichai Srivaddhanaprabha, the tycoon who made billions from duty free stores and invested in everything from hotels, property and, famously, the Leicester City football club. His helicopter crashed outside the club's home ground in October last year. According to Forbes Magazine, Vichai had handed his empire to his youngest son Aiyawatt. At his death the company was valued around US$5.8 billion,
The new contract for duty-free sales, AoT says, will be managed by a single company with a proven track record of experience in the sector, creating fears of a prolonged monopoly.
But PM Prayut Chan-O-Cha has stepped in saying the government has received complaints from interested parties "on the issue of monopolisation". He assigned an urgent review of the bidding to find a "suitable process to be fair".
Thailand's Mall Group and shopping empire Central Group are eyeing entry into duty-free while South Korean giant Lotte is also wanting to bid for the valuable concession.
Last year, a Thai court rejected an attempt to sue King Power for hundreds of millions of dollars in unpaid revenue to the airport authority.
SOURCE: The Nation
Bangkok now in the Top 10 list for most expensive Asian locations for expats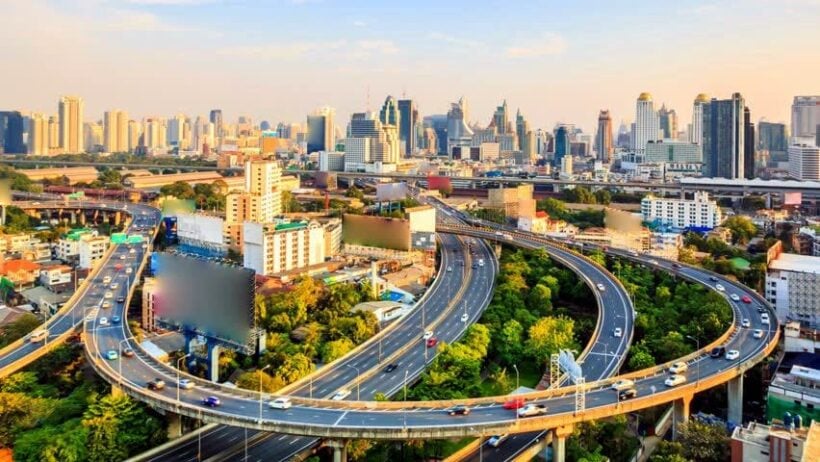 Bangkok has, for the first time, made it into the list of Asia's top 10 most expensive locations for expats.
A rise in average rental prices this year caused by an influx of expats from China and an increase in tourism traffic have hit expats and put the city in 10th place on the annual list, with an average US$3,880 (122,757 baht) monthly rental cost for an unfurnished three-bedroom apartment.
The finding are from ECA International, a leading provider of knowledge, information and software for the management and assignment of employees around the world.
"Increases in rents reflect a continuation in foreign investment in Thailand. Thailand remains a popular regional destination for many multinational corporations," said Lee Quane, regional director for Asia at ECA International.
"However, they have been joined by newly globalising companies from China, which has led to a higher demand for rental accommodation from an expatriate population that typically rents in a relatively small geographical area in central Bangkok.
"Furthermore, the growth in tourism in Bangkok has also had an impact on rental prices, given the increase in the number of properties being converted from long-term to short-term rental to cater to this demand."
Rental prices for expats in Singapore have dropped by 1.3% to an average of US$4,215 (130,509 baht) per month.
Singapore remains in Asia's top 10 most expensive locations for expatriate rents, and is in the top 25 most expensive locations for expats rents globally.
Hong Kong is the most expensive location in the world, with an average monthly rental cost of US $10,929 (345,777 baht).
Globally, New York and Tokyo are in second and third place respectively.
SOURCE: The Nation
Facebook won't build data centres in countries with bad human rights records, except Singapore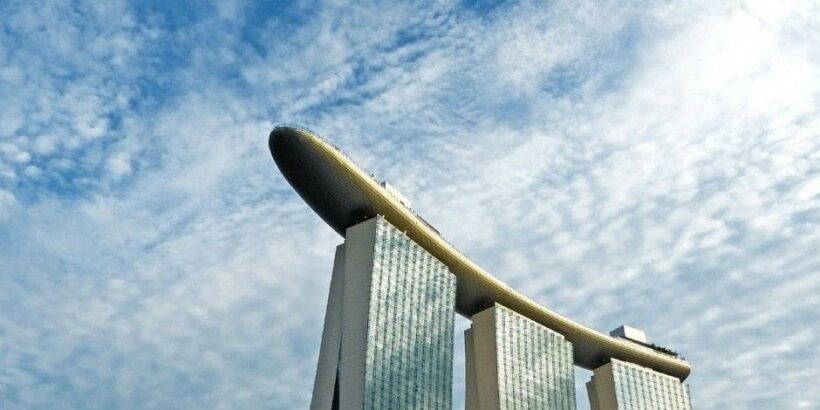 Mark Zuckerberg promised in a lengthy blog post that the company wouldn't build data centres in countries with poor human rights.
But he chose to ignore Singapore's track record in human rights, declaring the city-state home to Facebook's first data center in Asia to "serve everyone."
"As we build our infrastructure around the world, we've chosen not to build data centres in countries that have a track record of violating human rights like privacy or freedom of expression," said Mark Zuckerberg.
"If there are two things Singapore is known for, it's that there's no privacy nor freedom of expression," according to Zach Whittaker of TechCrunch.
For all its glitz and economic success, Singapore's human rights record falls far below internationally recognised norms.
The state, with a population of five million, consistently falls close to the bottom in worldwide rankings by rights groups for its oppressive laws against freedom of speech, limited rights to privacy under its expanding surveillance system, horrendous treatment of those in the LGBT community along with suppressed media freedom and threats of defamation lawsuits by the government.
Reporters Without Borders said Singapore has an "intolerant government," and Human Rights Watch called some of the country's more restrictive laws "draconian."
The government in Singapore retains broad powers to limit citizens' rights and to inhibit political opposition. In 2018, Singapore was ranked 151th out of 180 nations by Reporters Without Borders in the Worldwide Press Freedom Index. (Thailand ranked 140th in the same report)
Responding to criticism of Facebook's decision to set up data centres in the Asian city-state, Facebook rolled out a non-answer.
"Deciding where to locate a new data centre is a multi-year process that considers dozens of different factors, including access to renewable energy, connectivity, and a strong local talent pool," said Facebook spokesperson Jennifer Hakes.
"An essential factor, however, is ensuring that we can protect any user data stored in the facility."
Ironically, Facebook is often a target for Singapore's government to crack down on vocal opponents of its draconian laws. Additionally ironic is the Singapore government's heavy use of local social media as a means of spreading its news and propaganda.
Google, Amazon, Microsoft, Linode, DigitalOcean and OVH all have data centres located in Singapore.
SOURCE: TechCrunch