Baht to climb higher against USD, more pressure on exports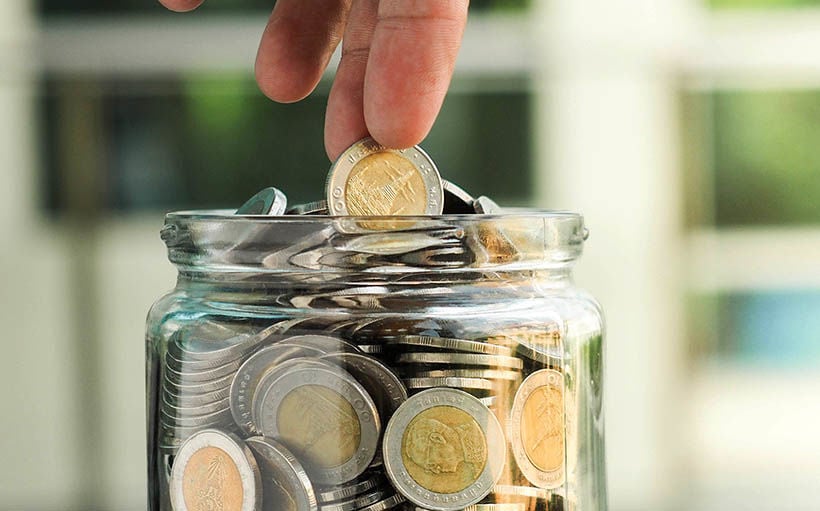 The Thai baht is set to soar further as one side effect of the latest escalation of the China-US trade war. Economists say the latest tit-for-tat trade sanctions will hasten foreign capital inflows into Thailand's "safe haven" bond market while the US Federal Reserves may again cut interest rates, adding more fuel to the situation.
Meanwhile the Thai export situation is expected to continue to worsen.
China announcing on August 23 a set of retaliatory tariffs of between 5-10% on $75 billion worth of US goods. US President Donald Trump responded by raising existing tariffs on $300 billion worth of Chinese goods by 15%, effective December 15. Read The Thaiger story HERE.
Markets reacted badly last Friday afternoon and then again on Monday morning when markets opened across Asia.
Thailand's economy, in particular, stands in the cross-fire of the trade tensions as the country produces electronic parts and agricultural products that are sent to China before being shipped into the US. Hence, the tariffs imposed between the two countries directly impact Thailand's own exports, causing the country's volume of shipments to decline in the first half of 2019.
The worsening sentiment in the global economy will continue to have an adverse impact on Thailand, which is an export-reliant economy, said Mana Nimitvanich, first vice president of Krungthai Bank's Global Business Development and Strategy Group.
Furthermore, the baht is likely to get stronger in the upcoming months if the trade war continues as the US Federal Reserves will be more inclined to again lower interest rates , Chatree said. This will cause the US dollar to depreciate further against the Thai currency, he added.
"Thailand is seen as a safe haven for global investors and if the trade war is prolonged, investors will continue to invest in Thailand's bond market, accelerating the baht's rise against the US dollar."
The Bank of Thailand has already tried to limit hot money inflow into the Kingdom and even lowered the country's policy interest rate in an attempt to keep the baht strength under control. However, the impact of these measures are yet to take affect.
Standard Chartered Bank predicts that the baht will remain strong at 30.5 baht per US dollar for the rest of 2019.
"We are not sure if the baht strength can be kept under control by the central bank in the upcoming months as safe haven inflows continue into Thailand's bond market ," said Tim Leelahaphan, a StanChart's economist.
"The baht's strength will lead to negative impacts on Thailand's exports and tourism figures. As long as the trade war continues, this negative impact will stay," Chatree said.
SOURCE: The Nation
Keep in contact with The Thaiger by following our
Facebook page
.


Do you need help with your business? Are you searching for a new job? Or an employer looking to hire? Try JobCute today.

Read more headlines, reports & breaking news in Thailand. Or catch up on your Thailand news.

Facebook sues Bangkok man for 'cloaking' software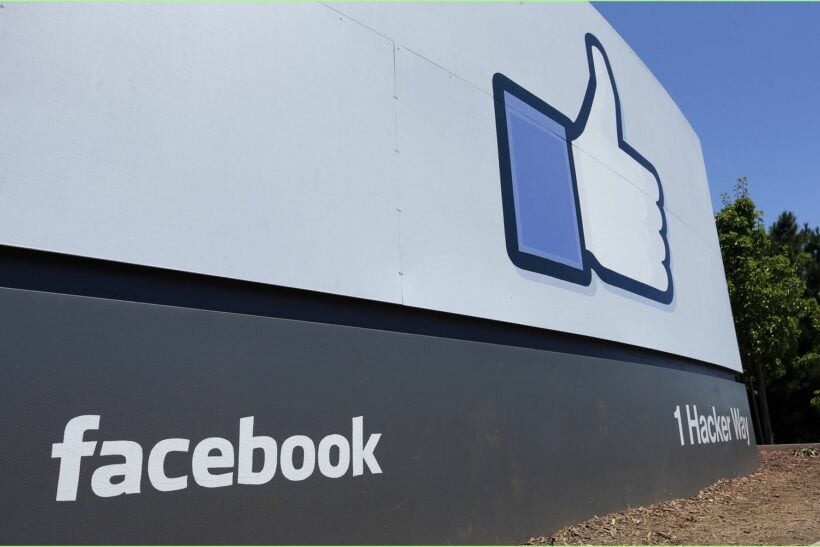 Facebook is suing a Bangkok resident for developing and marketing software that 'cheats' the social network's advertising review process to enable users to post dangerous ads to other users.
Facebook explained that Mr Basant Gajjar, an Indian-American software architect living in the Thai capital, developed a "cloaking" technique in software that hides the real content of advertisements, while showing the user something else, essentially tricking Facebook's review process from identifying inappropriate ads. His business, apparently thriving, is called 'LeadCloak'.
The lawsuit outlined how Gajjars cloaking software allowed links to ads promoting the sale of sensationalised diet pills, cryptocurrency scams, even fake news relating to the Covid-19 outbreak.
Facebook said in the lawsuit that 'cloaking' is a malicious technique that impairs ad review systems by concealing the nature of the website linked to an ad.
Gajjar's unregistered business LeadCloak has offered cloaking services and avoided discovery for well over four years since 2016, targeting firms including WordPress, Shopify, Alphabet Google, and Oath, according to Facebook.
"This suit will also further our efforts to identify Leadcloak's customers and take additional enforcement actions against them".
SOURCE: Reuters
Keep in contact with The Thaiger by following our
Facebook page
.
Mobile users can now register for 30 days of free data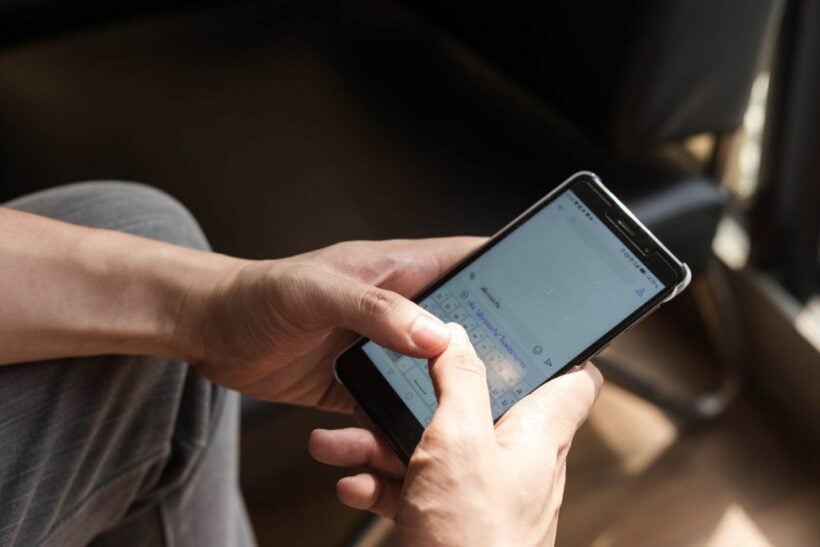 The National Broadcasting and Telecommunications Commission yesterday gave details on how to register for 30 days of free mobile internet and a broadband speed upgrade. Registration begins today. The move supports the government's policy of social distancing and encouraging people to work from home, while helping people cut utility bills during the spread of the Covid-19 coronavirus.
But you need a Thai ID card to get your free internet and speed upgrade.
The measure is being financed by the Universal Service Obligation Fund, which comes from telecommunication licence auctions and contributions from telecom and broadcasting companies.
For free mobile internet, registration runs from today to April 30. All Thai nationals can register for 10 free gigabytes of mobile data for a single mobile number, so long as it was opened or registered on or before March 31.
Those who use monthly packages with more than 10 GB or unlimited data, and the numbers registered by companies and "juristic persons" are not eligible.
To register, a users should type *170*[their 13-digit national ID number]# and tap "call."
The user will shortly receive a text message confirming or rejecting the registration. In case of rejection, a reason will be given. If the registration is successful, users can start using the free internet in a few minutes.
The NBTC's secretary-general shared tips on how to make the most of the offer in a video clip on the agency's Facebook page yesterday.
He says a user should first check how much data he currently gets under his package by typing *165*1# and tapping "call." Then, he should also check the remaining time of the package (*165*2#).
For example, if the package ends on April 15, the user is advised against registering today. Instead, he should wait until his package ends and register on the following day, so he can use the free internet for the full 30 days.
For broadband internet users, service providers will automatically upgrade speeds to 100 megabits per second, so users don't need to register. The speed upgrade is valid for 30 days from today.
Those who use ADSL or older techonologies will receive an upgrade to the highest speeds supported by equipment.
SOURCE: Bangkok Post
Keep in contact with The Thaiger by following our
Facebook page
.
The post-Covid-19 era: Radical changes in Bangkok's property market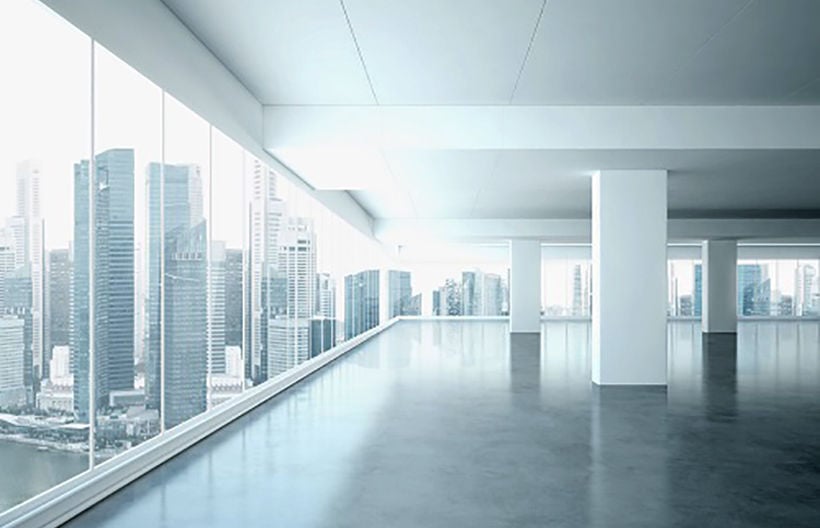 Property consultants CBRE have come up with their own evaluation of the current Bangkok office market, already getting pounded by regional trends and a high baht, now suffering another challenge – the Covid-19 coronavirus outbreak. They report that this situation will "create another split in our historical timeline – pre and post Covid-19" in Thailand.
"At present, people are talking about how a 100 year event like the Covid-19 global outbreak will affect Bangkok property," says CBRE property consultants.
"For many years now, companies have been exploring remote work or work-from-home strategies to either minimise costs or cope with the changes of Millennial behaviour during the pre-Covid-19 period. At this time, almost every company, even those who are underprepared, is being forced to undertake this new way of working without a choice," according to Ms. Roongrat Veeraparkkaroon, Head of Advisory & Transaction Services, CBRE Thailand.
Companies are experimenting a work-from-home policy and perceive an opportunity that it could work when applied to certain business functions and set the right balance between empowering and monitoring teams. This could mean that the future workplace will have a combination of agile workplaces which could be a permanent office as well as work-from-home, and co-working space.
The outbreak is acting as a catalyst that will give a company a clear view whether its remote working policy, which it has been considering, works. Once businesses realise what platform or infrastructure they are missing to support remote work, tech services companies will be one of the first beneficiaries after the storm has passed.
"Many organisations will be looking for satellite offices and cloud-based platforms as a Business Continuity Plan to ensure their businesses will not go dark if their headquarters could not be accessed. Co-working space will be one of the best choices in this case as the company can rent space on demand only when needed. However, in the post-Covid-19 world, co-working space operators will need solid measures to satisfy users that their space are safe and well-prepared."
CBRE found that while some hotels in Bangkok have decided to shut down during the lockdown period as occupancy rates were in a single-digit level, some organisations have been renting meeting or conference rooms within hotels for weeks to be their backup meeting space when needed.
"Agile workplace has been a hot topic in the pre-Covid-19 world, where collaboration and engagement are encouraged. Initially, agile workplace might sound like a high-risk option for companies at this time; however, as the name suggests, agile workplace or Activity Based Work areas can be easily reconfigured to support social distancing strategies and split teams within offices. Paperless office makes this transition even more seamless."
In a bigger picture, CBRE Research witnesses many office developments in Bangkok will be delayed as construction activities are halted or postponed as developers take a more defensive stance to assess the situation on a daily basis.
It is also possible that development plans will be revised to make projects more appealing in the Post-Covid-19 era with better property management system, air filtration (as PM2.5 still lingers in the Bangkok skyline) or a well-thought-out BCP to support the tenants.
"Agile and adaptive will be key words in the post-Covid-19 office market, not only to increase efficiency of a workplace but to prepare a business for any unforeseen changes that could occur in the future."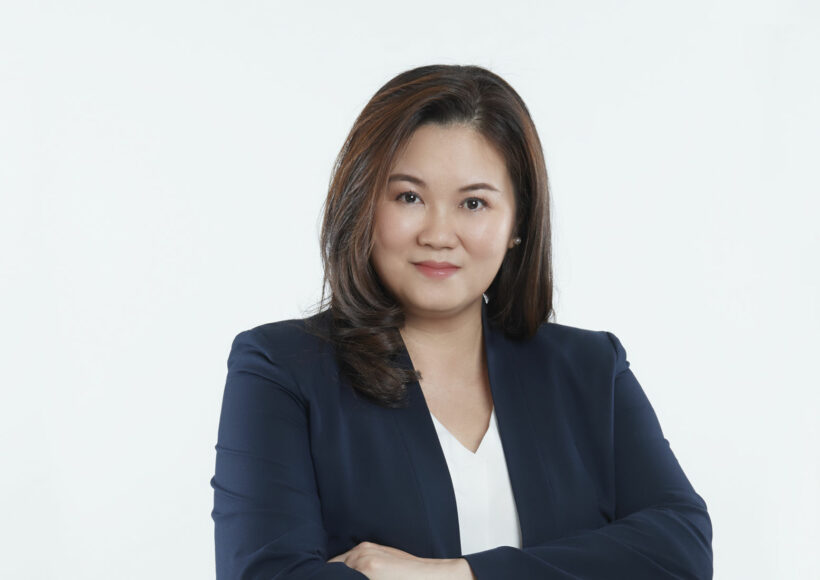 PHOTO: Ms. Roongrat Veeraparkkaroon, Head of Advisory & Transaction Services, CBRE Thailand – CBRE
Keep in contact with The Thaiger by following our
Facebook page
.