Prawit apologises after insensitive comments about Chinese boat disaster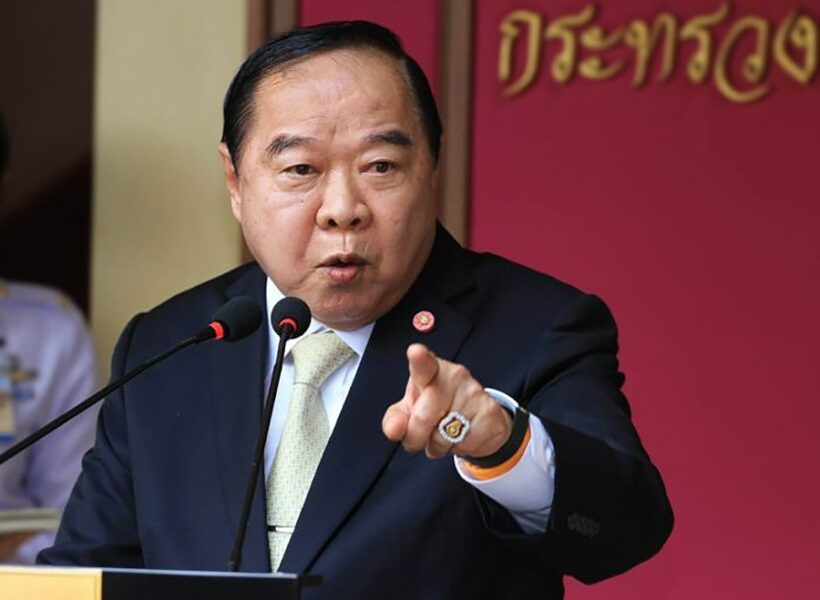 "They build their own ships, don't follow our rules."
Thailand's #2, deputy PM Prawit Wongsuwan is again in hot water, this time for making comments about the Chinese that died in last Thursday's boat disaster in Phuket, the second worst maritime disaster in Thailand (after the 2004 tsunami).
He suggested that Chinese people are to be blamed for the tourist ferry incident that killed at least 46 people when they drowned following the sinking of 'Phoenix'.
In his Monday remarks, sparking anger on Chinese social media, Prawit made claims that 'Phoenix' was operated by an illegal Chinese business. He also said that 'they' ignored the forecasts on the day. Police said the incident remains under investigation.
"The Chinese did it to the Chinese. So what can I do about it? They build their own ships, don't follow our rules."
The controversial deputy PM was referring to current investigations that the company who owned and operated 'Phoenix' was a Thai shelf-company which was, on paper, Thai but in reality just used as a smokescreen to disguise the Chinese funding and operation of the boat in the waters off Phuket. The operators and some staff have also been revealed to be part of the Tranlee Travel Company that had its assets seized last year in a zero-dollar tour crackdown on Phuket.
Read more about the investigation HERE.
In a later interview with reporters the 72 year old deputy apologised saying he was only speaking based on what he was told.
"If I said anything that upsets people, I apologise."
Thailand's defence ministry spokesperson , Kongcheep Tantravanich, also jumped to the deputy PMs defence later re-affirming the apology. He said Thai officials are continuing to assist survivors and have been co-ordinating with Chinese officials at all times.
Read more about zero-dollar tourism HERE.
A Thai Facebook page following Chinese social media said Prawit's comment drew widespread condemnation from Chinese netizens.
Investigators have so far called into question the design of the 'Phoenix', the quality and manufacture of the buoyancy vests, the Thai officials who may have issued registration paperwork and the bonfires of the actual company running the tour operation.
The Chinese tourism ministry in Beijing has already issued a statement urging Chinese travelers to closely monitor weather and sea conditions and obey all warnings.
Keep in contact with The Thaiger by following our
Facebook page
.
Tax on salt content being considered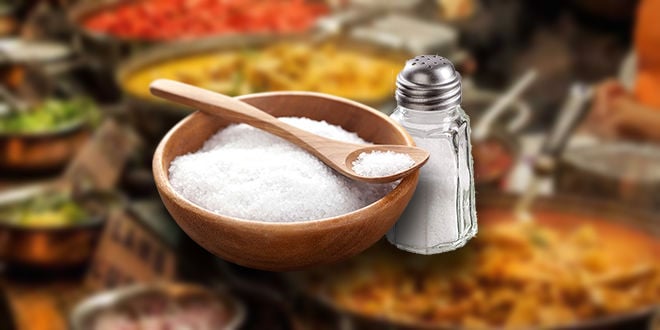 The Excise Department is considering imposing a tax on the salt content of food to encourage food producers to reduce the sodium content of snacks, instant noodles and seasoning cubes.
The director of the Office of Tax Planning said that the department is discussing a limit on the amount of sodium food can contain, in line with the standard set by the World Health Organization (WHO), which is 2,000 milligrams of salt per day.
In reality, Thai people consume an average of 1,000 milligrams per meal, making their daily intake well above WHO guidelines, according to the director.
He said any tax imposed would be at a level which would encourage food producers to reduce the sodium in their processed food without being punitive, adding that the proposal isn't intended to generate more tax revenue, but to help protect the health of consumers. Excessive sodium in the diet can lead to high blood pressure and kidney disease.
Fish sauce, soy sauce and salt would not be taxed.
SOURCE: thaipbsworld.com
Keep in contact with The Thaiger by following our
Facebook page
.
Army chief not planning a leap into political life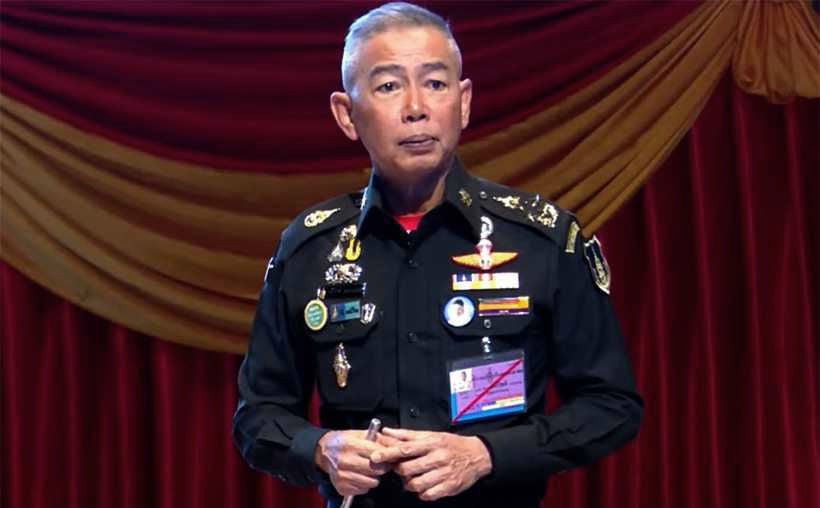 Army chief General Apirat Kongsompong will have to wait for two years after he retires before he can run for PM, the Deputy PM Wissanu Krea-ngam has declared – while Apirat himself claims it's not even something he's considering.
The Nation reports that Prawit Wongsuwan, another Deputy PM, had suggested that Apirat should be Thailand's next PM, but Wissanu insists this could not happen immediately.
"Apirat is not qualified to be the prime minister because he is a government official and when he retires as Army chief, he will no longer be a senator. According to the Constitution, he has to wait for two years after he retires if he wants to take a position in the Cabinet."
Apirat claims that a move into politics is not something he's interested in at this time. Earlier this month, while speaking on the topic of national security, he controversially stated that he was opposed to the efforts to change the junta-sponsored Constitution.
This prompted academics and opposition politicians to accuse him of meddling in politics, with the PM having to defend him, saying Apirat just wanted what was best for Thailand.
Some are viewing Prayut's defence of the Army chief as paving the way for Apirat to become his successor when his term in office ends.
SOURCE: nationthailand.com
Keep in contact with The Thaiger by following our
Facebook page
.
Noble consort has Royal titles removed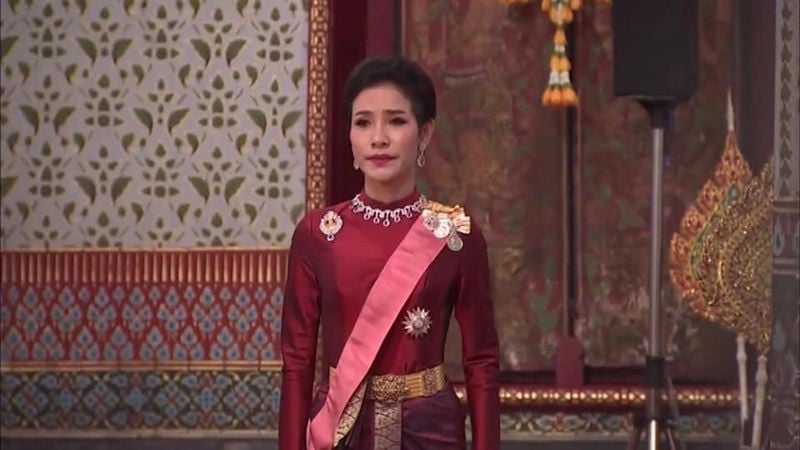 The Nation reports that Sineenat Wongvajirapakdi has had her "noble consort" (Chao Khun Phra) title removed by King Rama X along with her military rank.
Yesterday, The Royal Gazette reported that His Majesty King Maha Vajiralongkorn Phra Vajiraklaochaoyuhua had recalled Sineenat's Royal citing undesirable behaviour and disloyalty to the Royal Family.
It also reported that Sineenat had been opposed to the appointment of Queen Suthida and had also used Their Majesties' names to issue orders that personally benefited her. It's understood she also engaged in activities for which she did not have His Majesty's approval, causing confusion among the general public.
SOURCE: nationthailand.com
Keep in contact with The Thaiger by following our
Facebook page
.