Bangkok
Prawit apologises after insensitive comments about Chinese boat disaster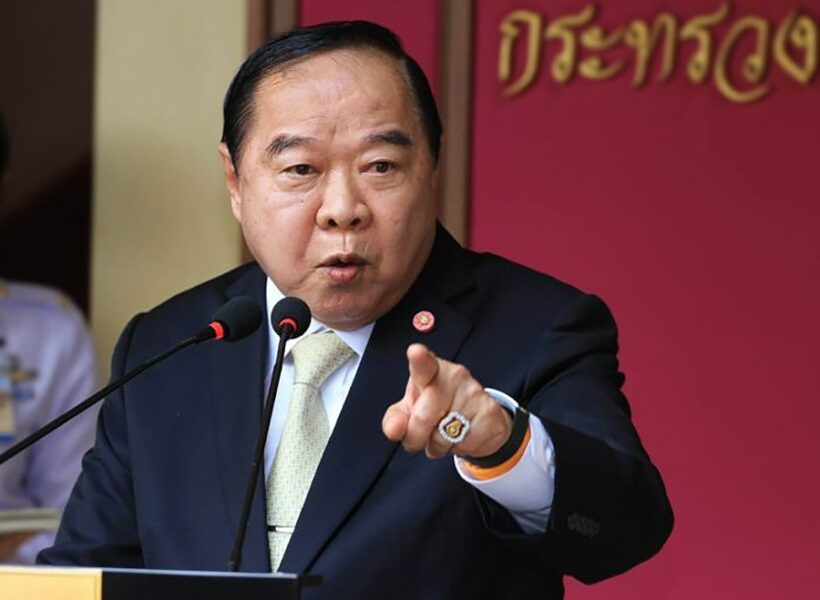 "They build their own ships, don't follow our rules."
Thailand's #2, deputy PM Prawit Wongsuwan is again in hot water, this time for making comments about the Chinese that died in last Thursday's boat disaster in Phuket, the second worst maritime disaster in Thailand (after the 2004 tsunami).
He suggested that Chinese people are to be blamed for the tourist ferry incident that killed at least 46 people when they drowned following the sinking of 'Phoenix'.
In his Monday remarks, sparking anger on Chinese social media, Prawit made claims that 'Phoenix' was operated by an illegal Chinese business. He also said that 'they' ignored the forecasts on the day. Police said the incident remains under investigation.
"The Chinese did it to the Chinese. So what can I do about it? They build their own ships, don't follow our rules."
The controversial deputy PM was referring to current investigations that the company who owned and operated 'Phoenix' was a Thai shelf-company which was, on paper, Thai but in reality just used as a smokescreen to disguise the Chinese funding and operation of the boat in the waters off Phuket. The operators and some staff have also been revealed to be part of the Tranlee Travel Company that had its assets seized last year in a zero-dollar tour crackdown on Phuket.
Read more about the investigation HERE.
In a later interview with reporters the 72 year old deputy apologised saying he was only speaking based on what he was told.
"If I said anything that upsets people, I apologise."
Thailand's defence ministry spokesperson , Kongcheep Tantravanich, also jumped to the deputy PMs defence later re-affirming the apology. He said Thai officials are continuing to assist survivors and have been co-ordinating with Chinese officials at all times.
Read more about zero-dollar tourism HERE.
A Thai Facebook page following Chinese social media said Prawit's comment drew widespread condemnation from Chinese netizens.
Investigators have so far called into question the design of the 'Phoenix', the quality and manufacture of the buoyancy vests, the Thai officials who may have issued registration paperwork and the bonfires of the actual company running the tour operation.
The Chinese tourism ministry in Beijing has already issued a statement urging Chinese travelers to closely monitor weather and sea conditions and obey all warnings.