Boat tragedy suspected to be involved with zero-dollar tour company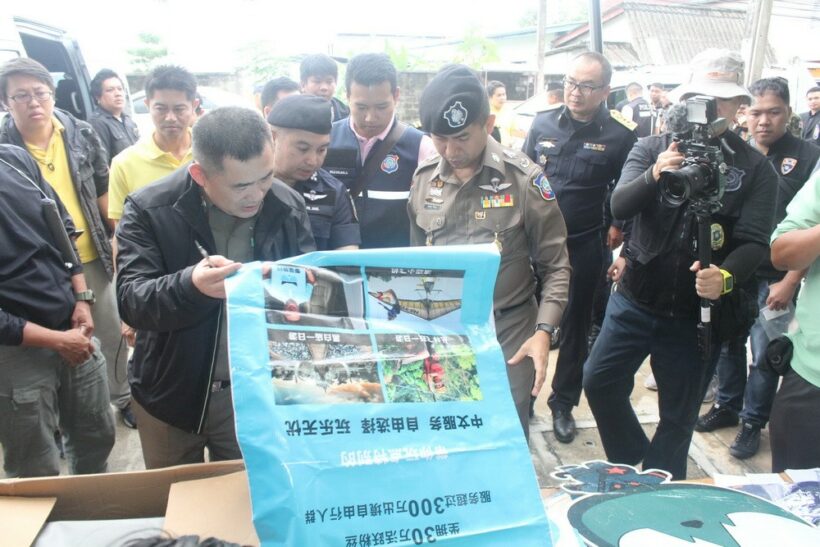 An initial Tourist Police Bureau investigation is pointing to incriminating evidence that suggests that the 'Phoenix' and 'Serenata' were involved with the zero-dollar tour 'Tranlee' network.
Tourist Police Deputy Commander Maj Gen Surachate Hakparn told a Phuket media briefing yesterday that the crackdown on 11 suspected zero-dollar tour companies in Phuket last year, is believed to have links to the two boats.
Maj Gen Surachate says, "we have seized 33 sets of company documents, nine computers, three laptops, more than 1,000 pieces of alleged tax evasion evidence and boat radio communication devices."
"We have also arrested two suspects who were found allegedly encroaching on forest reserve and mangrove areas, and possession of items to evade income and liquor taxes."
"For 'Phoenix' we have found that Woraluck 'Yui' Rueakchaiyakarn is the managing director in the T.C.Blue Co.,Ltd. We haven't found the exact location of the company that is stated in the document as yet.  But it clearly indicates that the business is suspected to be involved in zero-dollar tour operations."
"For 'Serenata' the boat is owned by the Lazy Cat Travel Co.,Ltd. The boat is being rented from TCG Yacht Similan Co.Ltd. A Thai female, Anchalee Wittayanantapohnkun, from Chiang Mai is MD of the boat company. A Chinese man, Peng Ta Ping, is taking care of the business. "
"TCG Yacht Similan Co.,Ltd is managed by a Thai man Ittirot 'Chang' Chawanpipatpong, who was a Manager of 'Tranlee' company in the past."
"These two boats have been operated purely for Chinese tourists as one-day-trip operations. We strongly believe that these two boats have been involved with zero-dollar tour operations."
Peerapat Engpongpan, director of the division 1 of the Anti-Money Laundering Office (AMLO), says, "One boat was found involved with money laundering. The court has already issued a judgement in this case. More than a billion baht has been circulated by this company in efforts to evade taxes and cover up its money-trail."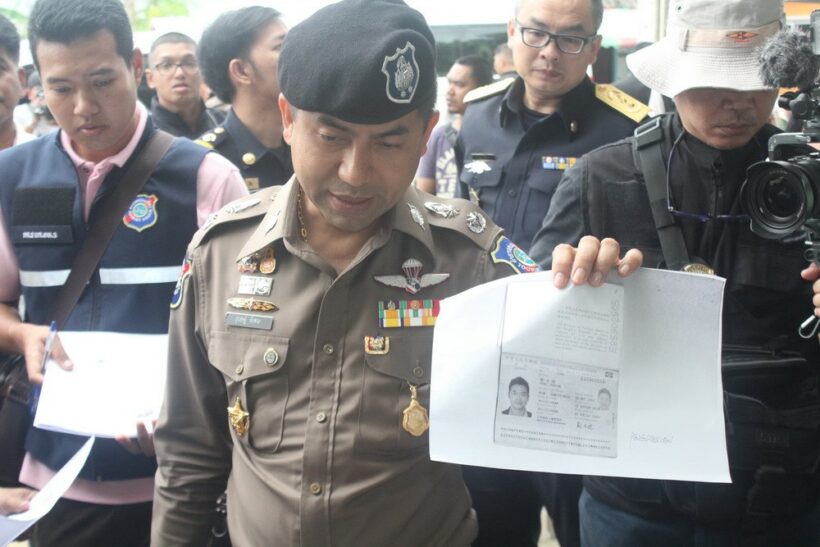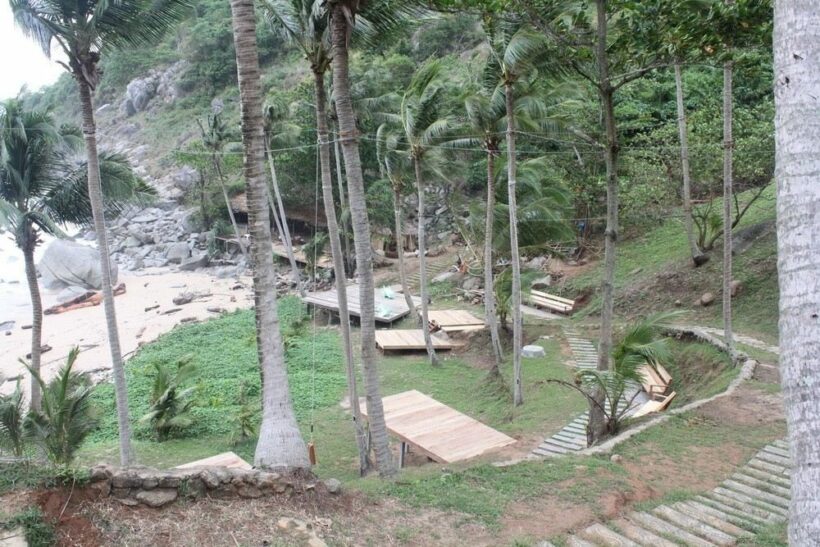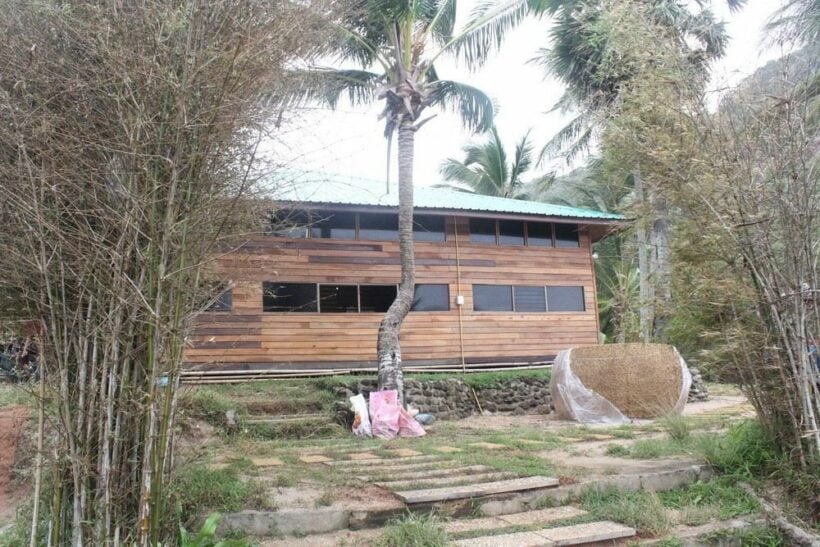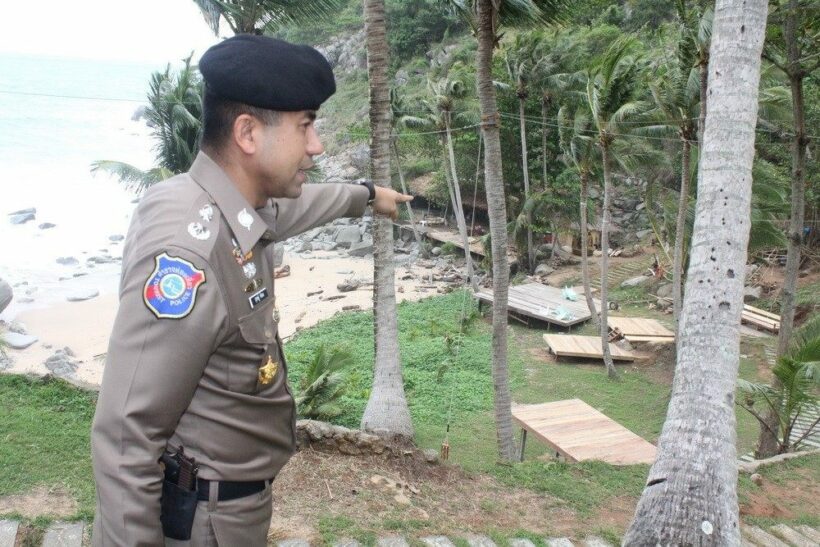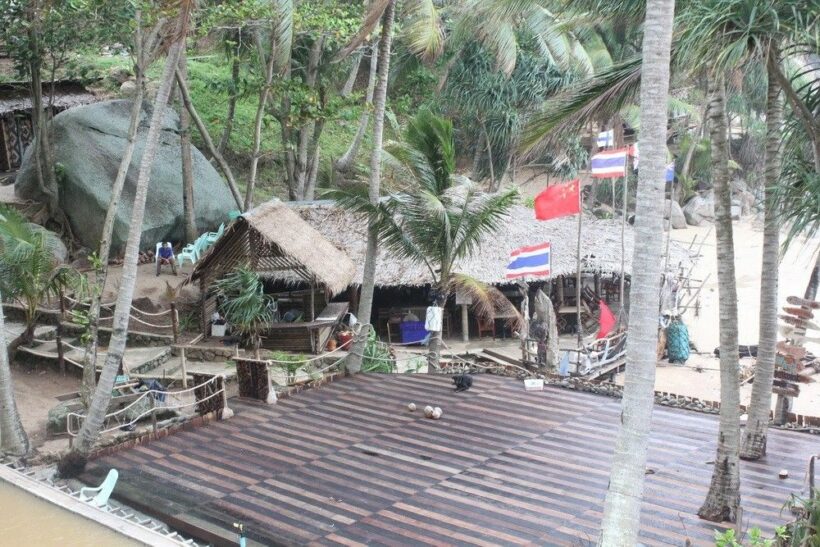 - Kritsada Mueanhawong
Phuket crocodile discovered on Kata Noi Beach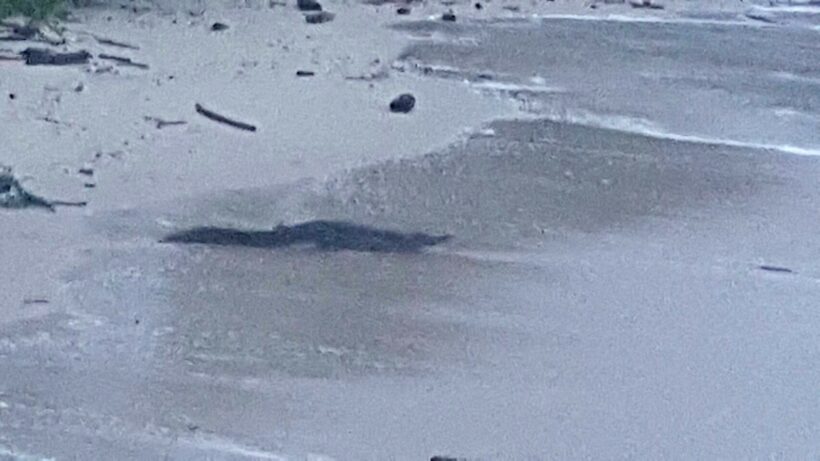 The crocodile was last seen resting on the shoreline of Kata Noi Beach early this morning (July 21). Swimmers have been banned from going into the water while the capture operation continues.
Rawai Mayor Aroon Solos reported yesterday afternoon that the crocodile was heading to Kata Beach after spending two days taunting officials and professional crocodile hunters in the sea off Nai Harn Beach.
The Karon Municipality's Mayor Tawee Tongcham was notified by a staff member of the Kata Thani Hotel at 5.30am today that the crocodile was lying on Kata Noi Beach.
Mayor Tawee arrived at the beach and discovered that the crocodile was languishing on the beach. The hotel security guard captured a quick shot with his mobile phone.
It is believed to be the same crocodile that was spotted at Yanui and Nai Harn Beach's since Wednesday. Kata Noi Beach lifeguards and officials are preventing swimmers and beachgoers from accessing the beach at this stage.
Mayor Tawee says, "We have also reported the latest situation to the Royal Thai Navy. They are planning to assist in the capture of the crocodile. Karon lifeguards are also preventing swimmers from going into the water until the crocodile is caught."
Read The Thaiger's previous crocodile stories HERE, HERE and HERE.

Surat Thani croc-hunters to the rescue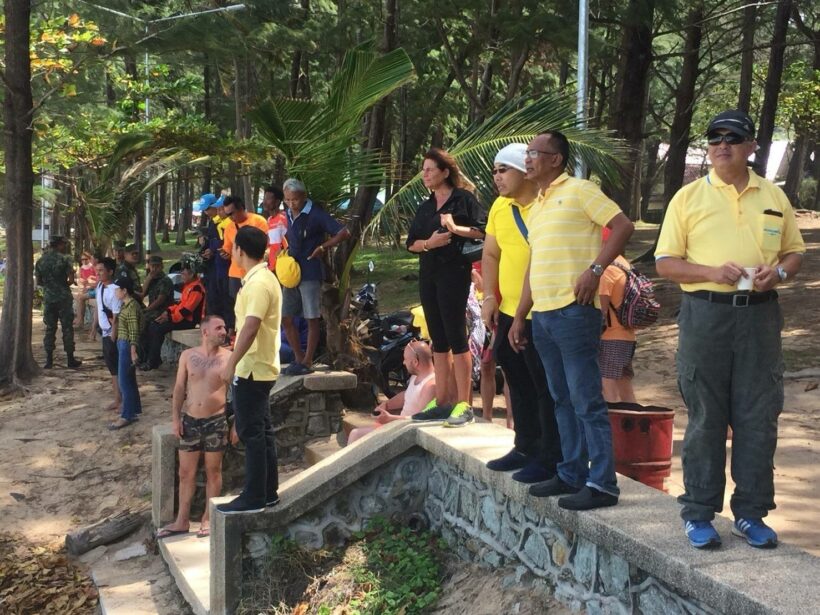 (cue dramatic music and slow-motion shot of team walking down Nai Harn Beach, probably with their shirts off)
The 'Crocodile Hunters of the Tapi River Basin' have arrived in Phuket to save the day as they help track down a 1, 2 or 3 metre reptile that's been getting a lot of media and local authority attention but, so far, has been playing hard to get.
The team from the Freshwater Fisheries Suppression and Prevention Centre in Surat Thani call themselves Kraithong Loomnam Tapi.
Kraithong is the hero of a folktale originating in Phichit, north of Bangkok, who rescues a young woman from the evil clutches of the magical crocodile king Chalawan and slays the reptilian villain in battle.
Kraithong Loomnam Tapi arrived on the scene at 3am yesterday (Friday) to join the ongoing hunt for the  crocodile that's been sunbathing on Nai Harn and Yanui beaches, frolicking in the surf and forcing the closure of the beach to swimmers.
About 40 Tambon Rawai municipal workers and other officials have been looking for the beast since the first sighting on Wednesday (July 18). But Kraithong Loomnam Tapi leader Nikhom Suksawat suggested a change to the strategy.
They went into the water with fishing nets and then waded back ashore in a bid to snag the croc. In the first attempt, they came across the animal, but it was too fast and got away. This went on for another three hours and still no result. Nikhom says the croc needed to tire so they could get close enough to chase it onto the beach. He's got other tactics in mind to pile the pressure on and wear the reptile out.
Their prey appears to have done what crocodiles do in the meantime: The carcass of a large fish washed ashore during the morning with clear signs of being gnawed by a crocodile.
SOURCE: The Nation
Water Park Wars – Phuket wettest battlefield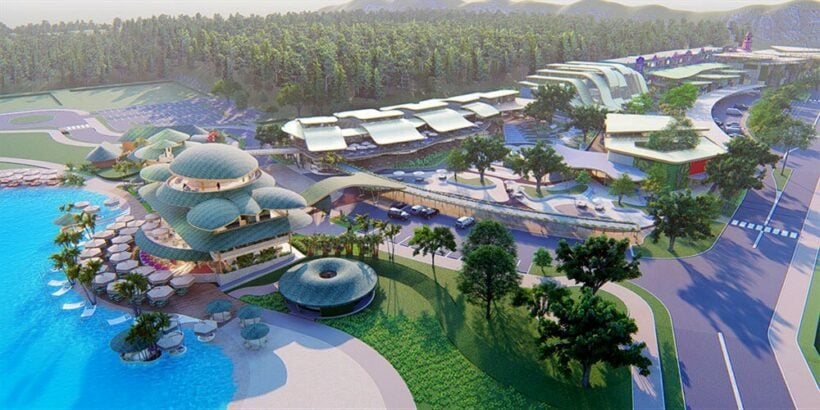 by Xinyi Liang-Pholsena of ttgasia.com
ttgasia.com is reporting that the water park battle in Phuket is getting very intense as new players enter the marketplace. Among them Blue Tree Phuket, poised to open its doors early 2019 as an upscale family entertainment and lifestyle complex.
The sprawling 22.5ha development, located around Cherngtalay, is the result of a joint venture comprising unnamed Thai and international partners, who see opportunity in the family-oriented attractions sector by pumping investment upwards of US$40 million into the project.
"Pattaya has two water parks, Hua Hin has three water parks, but Phuket has just small water parks. There's been a clear demand for inland entertainment alternatives for some time now," said Michael Ayling, general manager of Blue Tree Phuket. He was speaking to TTG Asia about the upcoming project in an exclusive interview ahead of its pre-launch in August.
"Blue Tree will offer an immersive lifestyle experience that combines the fun of water sports, family activities, retail and relaxation in one strategically located destination that will cater precisely to this demand," he added.
Facilities within the 11ha first phase, which opens to the public at the start of 2019, includes a water and entertainment park, a four-storey vertical Beach Club, Fitness Zone, Kid's Club, restaurants and food outlets, and multiple retail spaces.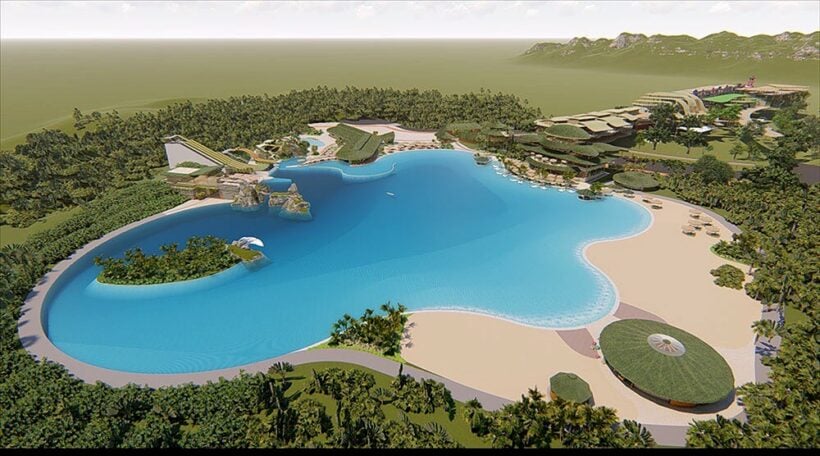 The complex's centrepiece – the 17,000 square metre man-made Blue Tree Lagoon – is flanked by artificial beaches and offers an experiential aquatic playground for families, with spaces ranging from a splash zone for young kids to adrenaline-driven activities such as Slip N Fly water slides and cliff jumping.
Ayling envisions Blue Tree to be an "accessible destination" that will appeal to "middle class Thai families and Amanpuri guests" alike. Admission fees will be kept "affordable" with a pay-and-use concept, while full access to all activities will be priced at around 1,000 baht.
Acknowledging the competition upcoming water parks like Vana Nava Phuket and Kata Water Park will bring – both of which are currently in development – Ayling thinks there is still "a lot of space for competition" in Phuket. "We will likely have the (water park) market to ourselves for a few years," he commented.
"Blue Tree Phuket will also suit the seasonality of the destination and make a great low-season product," he added, referring to the island's monsoon months from May to October when the seas experience rougher surf and strong currents.
When asked about the absence of accommodation at Blue Tree Phuket, Ayling stated: "Do we need a 120-room hotel when we have 12,000 rooms in the (Cherngtalay) vicinity already? Phuket's hotel scene is very competitive, but what isn't competitive is entertainment."
STORY: ttgasia.com