Losing face: 'Face Off' Dr Xeping charged with fraud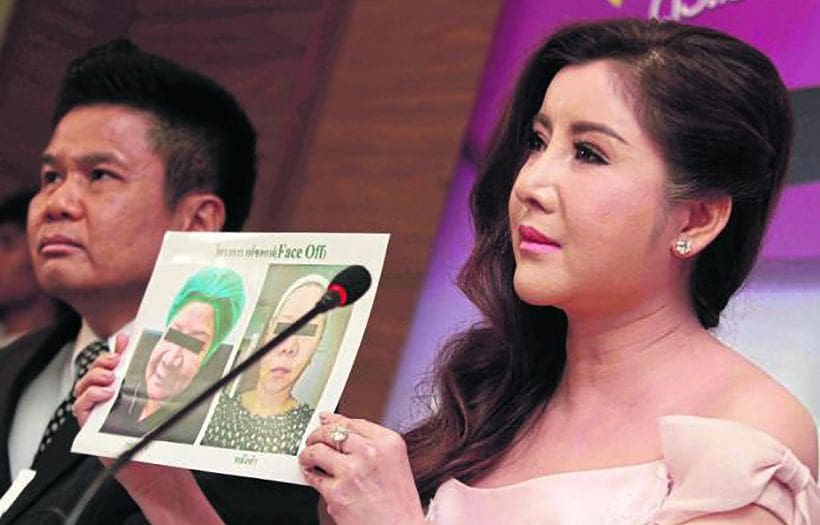 PHOTO: Bangkok Post
Beauty expert Xeping Chaiyasan has been charged with fraud but continues to deny any wrongdoing claiming the allegation has been brought against her by people with malicious intent.
Xeping is known as "Dr Xeping", although she is not a medical doctor, became famous for the so-called Face Off cosmetic surgery services she promoted.
Her arrest, along with Face Off associate Botthamakorn Wattananon, at a luxurious house in Muang Nonthaburi, stems from a police complaint filed last month by seven people who underwent her program's surgical procedures but didn't get the results they believe they were entitled to expect, according to police.
The claimants said they had been told there would be no scars or bruises and that they would look 10-20 years younger. Later, however, they felt their results weren't like that at all.
The seven people, who say they paid 5 million baht to Face Off, lodged complaints with police, resulting in a court issuing arrest warrants for Xeping and Botthamakorn for public fraud. That offence is punishable with a maximum five-year imprisonment and/or a maximum 10,000 baht fine.
Face Off made headlines in 2016 when a famous singer, Surachai Sombatcharoen, went to them seeking cosmetic surgery to make her look younger.
Xeping was immediately criticised by several doctors over her use of catchy words in advertising and their concerns that her claims could mislead consumers into having unrealistic expectations.
Police say Xeping, who has a PhD in business administration, had conducted preliminary facial analysis and arranged for her clients to have plastic surgery in hospital. Police had so far identified one hospital and two plastic surgeons who had worked with her.
One of the victims, Raiwin (last name withheld), said she could hardly look at herself in the mirror nowadays as she couldn't bear to see her "disfigured face". She also claimed her foreign boyfriend of more than 13 years had become distant and may dump her after her failed cosmetic surgery.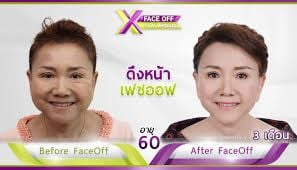 Some of the advertising that's got 'Dr' Xeping into trouble
SOURCE: The Nation
Keep in contact with The Thaiger by following our
Facebook page
.
4 new BTS stations open, free until the end of the year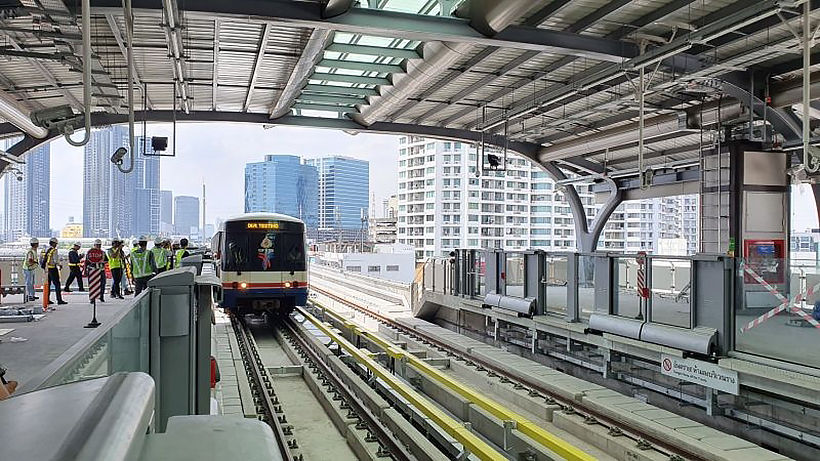 The BTS Skytrain is as ubiquitous in Bangkok as great street food and fake Viagra, and it's now added 4 new stops to extend its reach. The new BTS Green Line extension, running fro Mor Chit station and Khu Khot station in Rangsit, opened to the public today. The new extension was officially launched by PM Prayut Chan-o-cha this morning, and opened to commuters from 1:30pm.
The 4 new stations are: Royal Forest Department, Bang Sua, 11th Infantry Regiment and Wat Phra Sri Mahathat. In a trip that took 11 minutes, the PM travelled from Ha Yaek Lat Phrao station (on Phahon Yothin Road, before the four new stations) to the end of the line at Wat Phra Sri Mahat.
The extension of the northern service covers 4.2 kilometres, and travel on the new section is free until the end of the year. Whoo Hoo!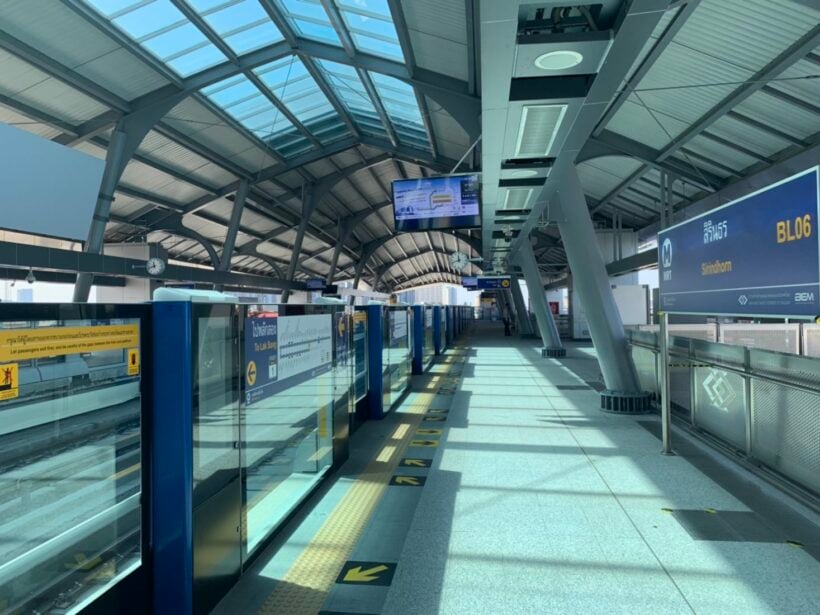 The system now comprises 47 stations along two lines: the Sukhumvit Line running northwards and eastwards, and the Silom Line which serves Silom and Sathorn Roads, the central business district of Bangkok, terminating at National Stadium and Bang Wa.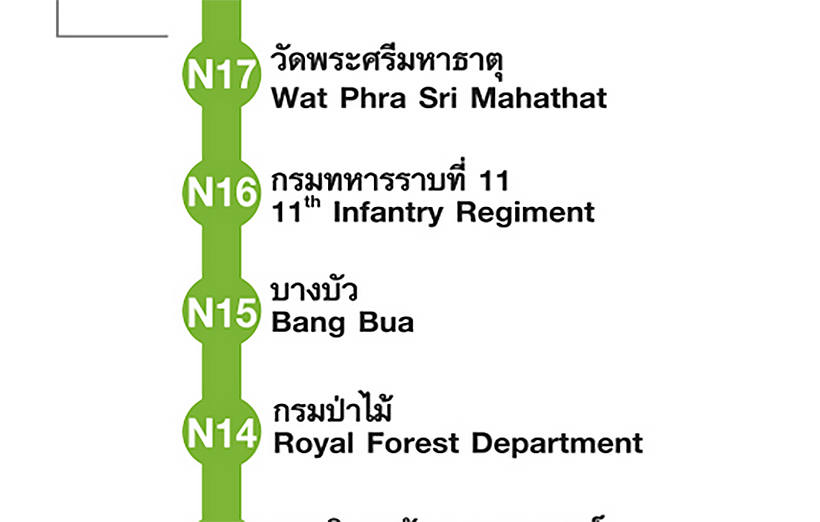 SOURCE: Bangkok Post
Keep in contact with The Thaiger by following our
Facebook page
.
Lumpini boxing stadium officials side-lined over Covid-19 cluster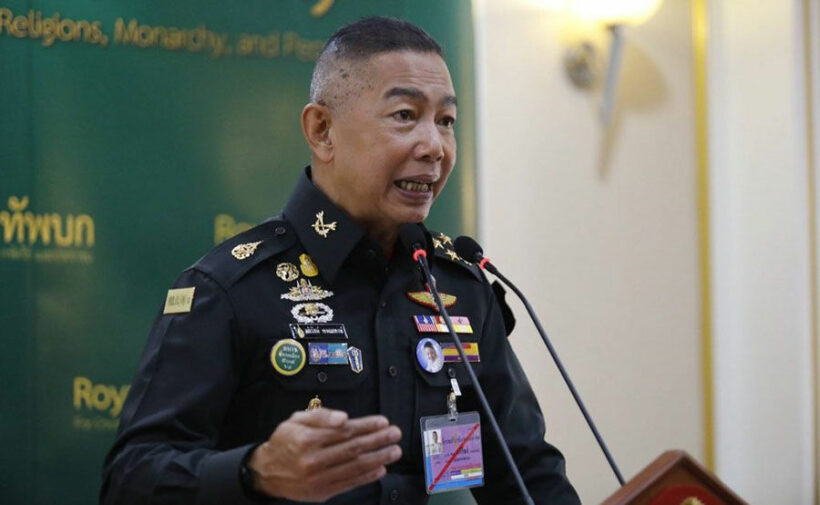 A report in Nation Thailand says that Thailand's army chief Apirat Kongsompong has ordered the transfer of all committee members at the Lumpini Boxing Stadium in Bangkok. The dressing down and side-lining of the officials comes after the committee went ahead with a boxing match at the stadium on March 6, two days after the government ordered such venues to close, as part of the Covid-19 lockdown measures.
The stadium is owned and operated by the Royal Thai Army.
The stadium was later found to be a hotbed for the virus, generating a cluster of hundreds of infectionsthat spread beyond Bangkok and into other provinces. A subsequent inspection has revealed serious problems with the venue's hygiene and disease prevention measures.
Army Chief Apirat Kongsompong is ordering the transfer of all committee members, having already transferred the manager, Rachit Arunrungsee, who is reportedly set to retire in September.
SOURCE: Nation Thailand
Keep in contact with The Thaiger by following our
Facebook page
.
Man arrested after hacking bank account of nearly 400,000 baht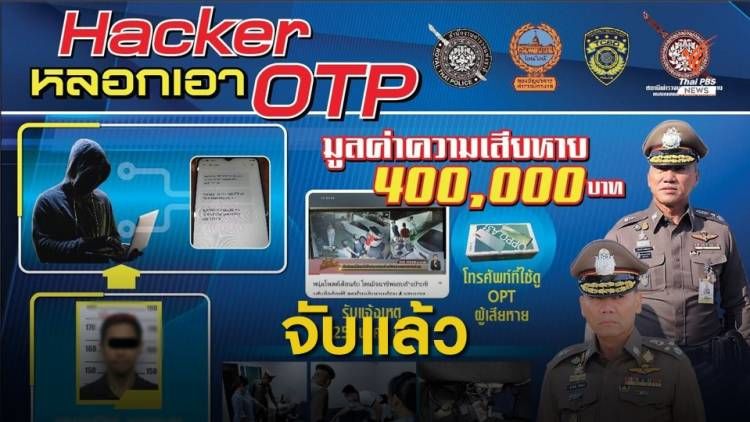 Police arrested a man for fraud after he hacked into a rich businessman's bank accounts using a smartphone sent in the mail, posing it as a prize. 34 year old Anontwat Vorametchayangkul took 395,000 baht from the man's accounts, police announced yesterday. He has a background in computer science, and police say he is wanted in 9 cases which are mostly fraud related.
A text message was sent to the businessman saying he won a phone in a customer reward promotion from a luxury hotel where he had recently stayed. He also received calls from the number, and when he didn't answer, they contacted his mother's phone saying the won the phone in a random drawing and he also won a free 3-day stay at the hotel.
The phone was later delivered to his house in Bangkok and was told to keep the SIM card in the phone for 2 hours to verify his reward. He checked his bank account sometime after and noticed money was missing.
The delivery driver was questioned. He said he took short term jobs he found online and was hired to deliver mobile phones people won in a hotel promotion for 5,000 baht. Police say the driver was not involved in the scam.
SOURCE: Bangkok Post
Keep in contact with The Thaiger by following our
Facebook page
.