Losing face: 'Face Off' Dr Xeping charged with fraud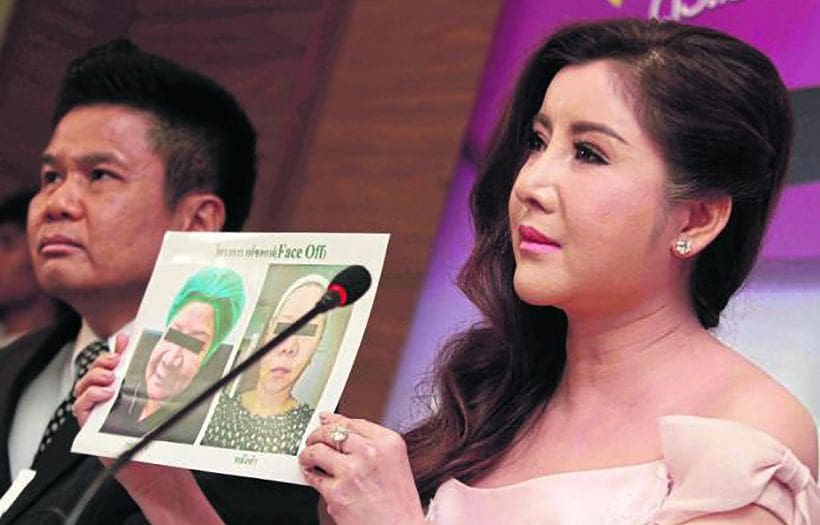 PHOTO: Bangkok Post
Beauty expert Xeping Chaiyasan has been charged with fraud but continues to deny any wrongdoing claiming the allegation has been brought against her by people with malicious intent.
Xeping is known as "Dr Xeping", although she is not a medical doctor, became famous for the so-called Face Off cosmetic surgery services she promoted.
Her arrest, along with Face Off associate Botthamakorn Wattananon, at a luxurious house in Muang Nonthaburi, stems from a police complaint filed last month by seven people who underwent her program's surgical procedures but didn't get the results they believe they were entitled to expect, according to police.
The claimants said they had been told there would be no scars or bruises and that they would look 10-20 years younger. Later, however, they felt their results weren't like that at all.
The seven people, who say they paid 5 million baht to Face Off, lodged complaints with police, resulting in a court issuing arrest warrants for Xeping and Botthamakorn for public fraud. That offence is punishable with a maximum five-year imprisonment and/or a maximum 10,000 baht fine.
Face Off made headlines in 2016 when a famous singer, Surachai Sombatcharoen, went to them seeking cosmetic surgery to make her look younger.
Xeping was immediately criticised by several doctors over her use of catchy words in advertising and their concerns that her claims could mislead consumers into having unrealistic expectations.
Police say Xeping, who has a PhD in business administration, had conducted preliminary facial analysis and arranged for her clients to have plastic surgery in hospital. Police had so far identified one hospital and two plastic surgeons who had worked with her.
One of the victims, Raiwin (last name withheld), said she could hardly look at herself in the mirror nowadays as she couldn't bear to see her "disfigured face". She also claimed her foreign boyfriend of more than 13 years had become distant and may dump her after her failed cosmetic surgery.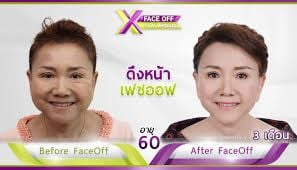 Some of the advertising that's got 'Dr' Xeping into trouble
SOURCE: The Nation
Keep in contact with The Thaiger by following our Facebook page.
Never miss out on future posts by following The Thaiger.
State Railway of Thailand furloughs 57 locals trains from Tuesday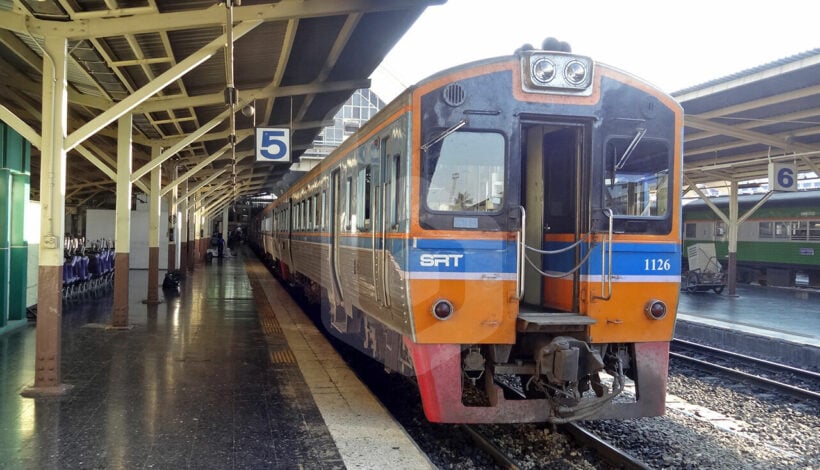 Thailand State Railway governor says that cancellations will affect 13 local services on the northern line, 18 on the northeastern routes, 12 in the southern region and 14 eastern trains.
"Most of the cancelled trains will start at Hua Lamphong station, including trains that are popular with tourists, including services to Kanchanaburi and Hua Hin."
Niruj Maneepun says the move is to support the Centre for Covid-19 Situation Administration's effort to curb the virus' spread by maintaining travel restrictions.
"Already all sightseeing and most long-haul trains have been temporarily cancelled due to Covid-19."
Thailand has logged 13,500 confirmed infections and 73 deaths since the start of the pandemic in January 2020. The current outbreak that began on December 20, with the epicentre centred around seafood markets in coastal Samut Sakhon, has spread to 63 Thai provinces.
Recently, Bangkok has allowed the reopening of 13 types of businesses as long as they follow strict guidelines surrounding safety measures to prevent the spread of Covid-19.
Businesses allowed to reopen under these measures…
Banquet venues, which will need authorisation from BMA for events with over 300 participants
Beauty salons, tattoo and piercing shops
Fitness centers, but personal trainers and communal steam rooms are not allowed
Game Arcades; but all points of contact must be regularly disinfected and facemasks worn at all times.
Internet cafés
Senior nursing homes, but with limited activities
Sports venues, except for boxing rings and race tracks, but no audiences allowed
Spas, Thai massage shops, excluding massage parlours
Gymnasia and boxing venues for training only
Bowling alleys and ice skating rinks, but no competitions or audiences allowed
Dancing academies
Martial art schools, but no tournaments or audiences allowed
Amulet shops and markets
Other provinces in Thailand, such as Chonburi, are waiting for the green light to reopen businesses and travel. Chonburi has reported 0 cases of Covid for 3 days in a row, prompting locals to become frustrated with the strict measures that won't ease up until at least the end of the month.
SOURCE:Bangkok Post
Keep in contact with The Thaiger by following our Facebook page.
Never miss out on future posts by following The Thaiger.
Phuket lifts mandatory quarantine restrictions for 'high risk' arrivals. But were they ever applied?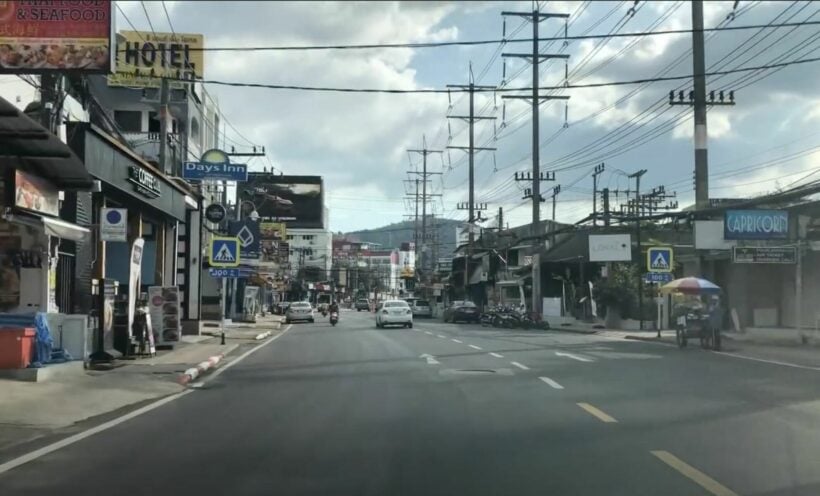 Culminating 2 weeks of mass confusion over the apparent mandatory self-quarantine for arrivals to Phuket from Bangkok and other high risk provinces, Phuket's provincial communicable disease committee has agreed to lift the mandatory 14 day quarantine "to help boost the local economy hit by the Covid-19 pandemic".
But for the vast majority of arrivals from Bangkok (DMK and BKK) to Phuket there wasn't even any mention of quarantine. Over the past 2 weeks, since Phuket's Governor released a 3 page announcement about new restrictions for the island, people have mostly been coming and going as usual. The only additional impediments were all arrivees having to download and fill in the Mor Chana app and registering with gophuget.com.
In 2 weeks not a single person has reported to The Thaiger that they had been forced to self-quarantine. Last night, when checking in at Suvarnabhumi airport for a Thai VietJet flight to Phuket, the person at the Check-In counter told the passenger (we'll call them Mic to protect their identity) they would have to serve 14 days in state quarantine upon arrival in Phuket. Mic, surprised, asked for some sort of confirmation of this from airline management or information from the Phuket Provisional officials. None was forthcoming. Nothing more was said or communicated to the passengers.
When the plane landed in Phuket officials checked that passengers had completed the Mor Chana app and scanned their phones after they'd completed the gophuget.com registration. And that was it. No mention of quarantine.
The situation has been repeated by other Thaiger staff over the past 2 weeks as well, but without any mention of quarantine during the check-in or boarding procedures with various airlines. In all cases they flew from Suvarnabhumi or Don Mueang airports.
Phuket's Governor Narong Woonciew says the decision to ease the Covid-19 restrictions for visitors followed calls from the business community seeking to lure visitors to Phuket. (The Thaiger wonders if any of these officials had actually travelled over the past 2 weeks)
Local businesses met with provincial authorities on Friday proposing an end to the mandatory quarantine period "for people travelling from certain high-risk areas" in the hope of "stimulating the tourism industry". The proposal was less about stimulating and more about raising the industry from its current flatline.
But whatever mandatory quarantine they were asking to be lifted appears to be have been, at best, loosely applied anyway.
Phuket has has a triple hit. The first when the borders were closed in April and the international airport closed. The second was when December arrived, the start of the busy tourist high-season. The third was the new restrictions added 2 weeks ago in response to the 2nd wave of clusters that started on December 20, tripling the total number of Covid infections in the country in just over a month.
According to Bangkok Post, Sarayuth Mallum, president of the Phuket travel industry council, says… "strict disease control measures remain necessary to protect local people and tourists from contracting the virus".
Somehow, the mandatory quarantine requirement instructions never reached the airport officials. But, for now anyway, the "restrictions" have been lifted anyway. What was you experience arriving in Phuket over the past week? Were you asked to conduct a mandatory 14 day self-quarantine?
In the meantime the struggling domestic airlines have been forced to massively cancel or reschedule flights. Over the past 2 days most airlines only had 1 or 2 flights to and from Phuket and Bangkok, down from the 4 – 10 daily flights some airlines were offering.
More about the Mor Chana App here…
More about the direct effects on the island of Phuket…
SOURCE: Bangkok Post
Keep in contact with The Thaiger by following our Facebook page.
Never miss out on future posts by following The Thaiger.
Courteous thief apologises to Bangkok convenience store: Sorry I've a kid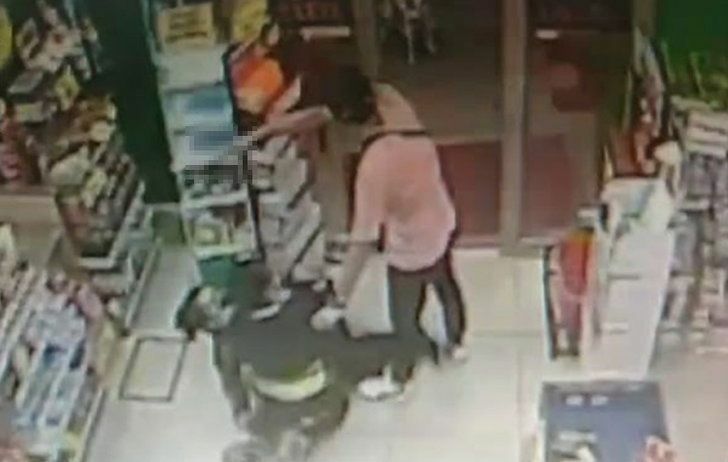 A young man armed with a knife allegedly robbed a convenience store in Ladprao district of Bangkok, stealing 1,800 baht. Before fleeing on a motorcycle, he apologised to the staff, saying "Sorry. I've a kid".
It's really hard to find a thief with good manners these days.
The female staff who was in the store when the man came in told the reporter that she saw the man in a cream shirt with short sleeves, walking in the store and carrying a bag. He suddenly pointed the knife to threaten the staff for money. The terrified staff walked to the cashier counter and gave him money.
After checking CCTV cameras, police say the thief is between 25-30 of his age, and was not wearing a face mask. He was seen parking his motorcycle in front of the store before entering. He appeared to be carrying what looked like a fruit packing knife. The police are now tracking him down.
Keep in contact with The Thaiger by following our Facebook page.
Never miss out on future posts by following The Thaiger.