Losing face: 'Face Off' Dr Xeping charged with fraud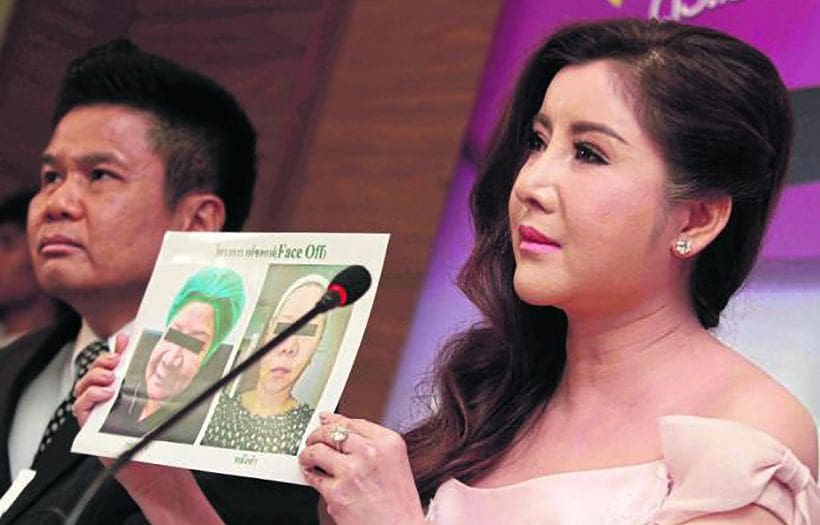 PHOTO: Bangkok Post
Beauty expert Xeping Chaiyasan has been charged with fraud but continues to deny any wrongdoing claiming the allegation has been brought against her by people with malicious intent.
Xeping is known as "Dr Xeping", although she is not a medical doctor, became famous for the so-called Face Off cosmetic surgery services she promoted.
Her arrest, along with Face Off associate Botthamakorn Wattananon, at a luxurious house in Muang Nonthaburi, stems from a police complaint filed last month by seven people who underwent her program's surgical procedures but didn't get the results they believe they were entitled to expect, according to police.
The claimants said they had been told there would be no scars or bruises and that they would look 10-20 years younger. Later, however, they felt their results weren't like that at all.
The seven people, who say they paid 5 million baht to Face Off, lodged complaints with police, resulting in a court issuing arrest warrants for Xeping and Botthamakorn for public fraud. That offence is punishable with a maximum five-year imprisonment and/or a maximum 10,000 baht fine.
Face Off made headlines in 2016 when a famous singer, Surachai Sombatcharoen, went to them seeking cosmetic surgery to make her look younger.
Xeping was immediately criticised by several doctors over her use of catchy words in advertising and their concerns that her claims could mislead consumers into having unrealistic expectations.
Police say Xeping, who has a PhD in business administration, had conducted preliminary facial analysis and arranged for her clients to have plastic surgery in hospital. Police had so far identified one hospital and two plastic surgeons who had worked with her.
One of the victims, Raiwin (last name withheld), said she could hardly look at herself in the mirror nowadays as she couldn't bear to see her "disfigured face". She also claimed her foreign boyfriend of more than 13 years had become distant and may dump her after her failed cosmetic surgery.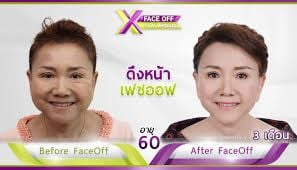 Some of the advertising that's got 'Dr' Xeping into trouble
SOURCE: The Nation


Do you need help with your business? Are you searching for a new job? Or an employer looking to hire? Try JobCute today.

Read more headlines, reports & breaking news in Bangkok. Or catch up on your Thailand news.
Na-Oh, taking off daily into a brand new culinary adventure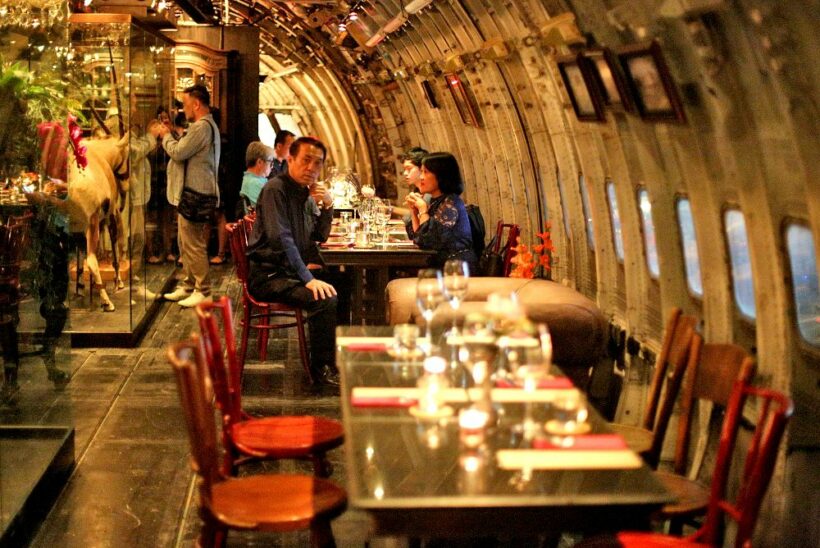 PHOTOS: The Nation | Na-Oh
A restaurant with a theme, a grand gothic theme – a flying vessel taking survivors of a post-apocalyptic world to a safe zone.
Na-Oh (a play on Noah and his journey-to-safety story) promises that its menu will constantly change to reflect a new theme set by the restaurant every three or four months, usually reflective of the various destinations the 'journey' will take you.
This flight of fancy is an old Lockheed L10-11, an 80s domestic flyer in the US now re-imagined as a restaurant in Bangkok's Thonburi district as part of the Chang Chui Bangkok Plane Night Market, on the west side of the Chao Phraya.
The 55 metre, 150 tonne former jet that's been permanently parked at ChangChui since 2017 is finally whisking passengers off on culinary adventures.
Formerly flying for Thai Sky Airlines fleet, the L10-11 was about to be scrapped when Somchai, the celebrated clothing designer and founder of fashion label FlyNow, flew to its rescue.
Upon boarding for what's billed as a "futuristic food journey", guests have five and five-course dinners to choose among – ranging from 1800 – 2800 baht.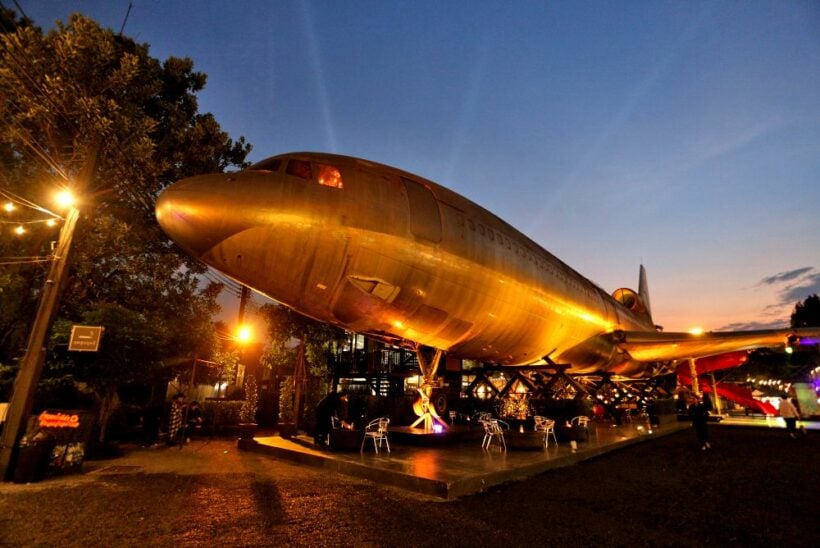 But when boarding the plane this time you're entering a whole new world of imagination – the look is gothic, sumptuous, art-deco, eclectic and lush.
The restaurant owners have replaced the 400 airline seats with vintage sofas and chairs and added fancy chandeliers. Old steamer trunks serve as tables.
And adding to the 'weird' is a range of taxidermy hanging on the sides of the old plane –  all are certified legal and ethical, meaning they died of natural causes.
Once upon a time surly baggage handlers would hurl your luggage onto a waiting trolley at an airport, but here the former luggage compartment is now a 10 seat lounge with high-backed maroon sofas.
The cockpit is a private dining room with a classic chesterfield.
You get the idea, Na-Oh is high on style, but what about the food? It's fine dining with a thematic twist. Mostly Asian-inspired simple flavours, the owners describe the culinary experience as a futuristic food journey. So, expect the unexpected. Check out the current menu at Na-Oh HERE.
Compared to the dramatic interior and wow-factor, the degustation menu-style offerings are a secondary matter. But if you're looking for that different dining experience in Bangkok strap yourself in, stow your tray table, open up your window covers and open up your mind to a new culinary experience.
Na-Oh is open daily, except Wednesday, from 6 to 11pm.
Bookings on 02 007 7070 or find out more HERE.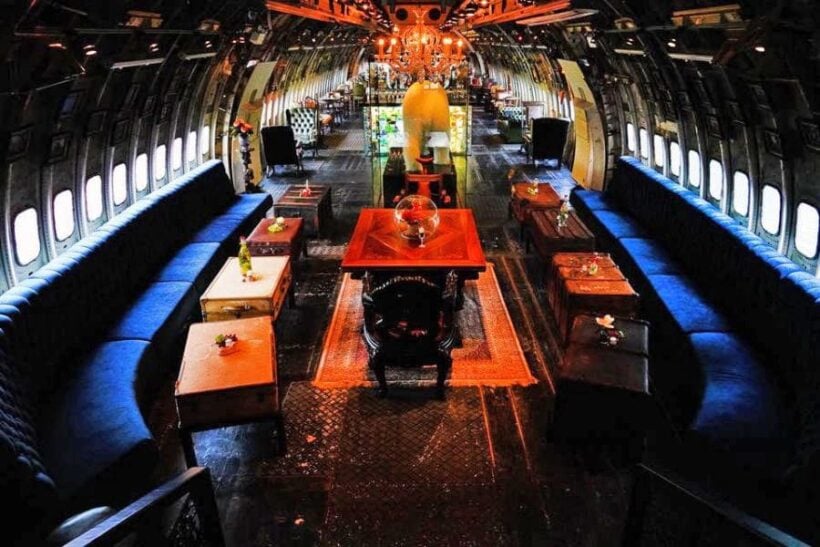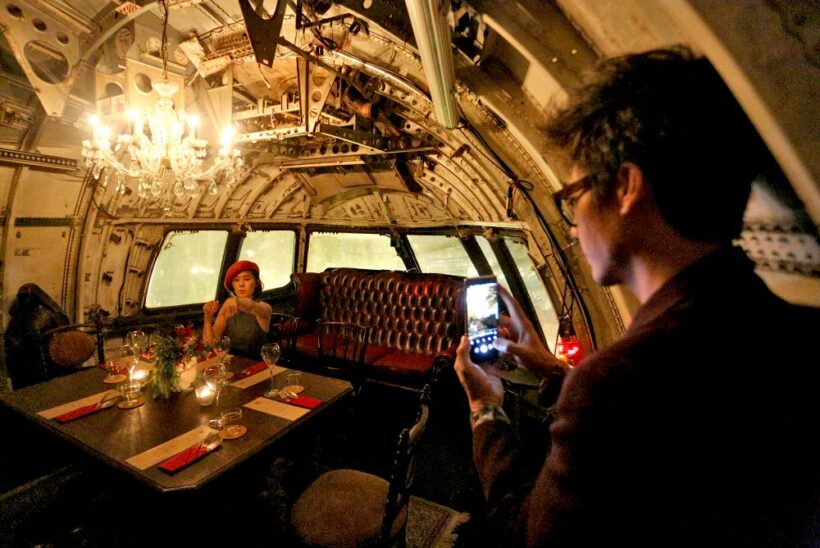 New Economics Party clarifies their support for pro-democracy coalition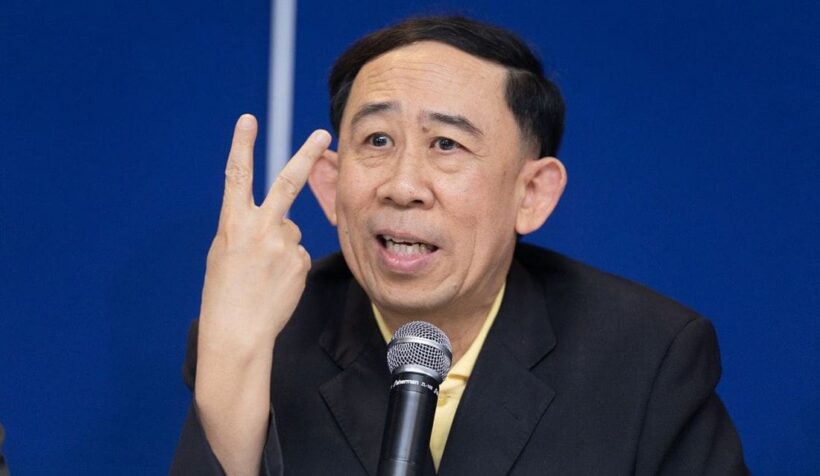 PHOTO: Mingkwan Sangsuwan, New Economics Party leader – The Nation
Leader of the New Economics Party Mingkwan Sangsuwan hasy reiterated his party's intention to join with the pro-democracy coalition (Pheu Thai, Future Forward) and against the pro-junta party, Phalang Pracharat.
Amid uncertainty over which camp New Economics would work with after the election, Mingkwan has clarified he would not join with Phalang Pracharat because of "ideological differences".
Six New Economics candidates were elected in the March 24 poll. Mingkwan gave assurances at today's press conference that none of the new MPs would defect. The party's deputy leader, Supadit Argadriks, also repeated the party's intent to help uphold democracy with a constitutional monarchy, and live up to its pledge to voters.
Some of the party's members yesterday petitioned the Election Commission to dissolve the party, alleging it had fallen under outside influences related to powerful business interests. But the deputy leader insisted today that the party was united. He said the complaint had stemmed from a misunderstanding.
Supadit said legal action would be taken against the plaintiffs who filed the petition with the EC.
SOURCE: The Nation
Central and upper Thailand residents warned to stay indoors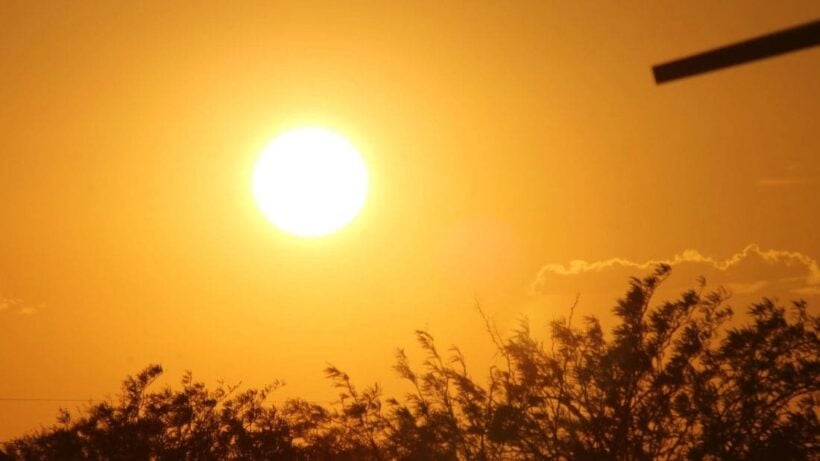 Thailand's Meteorological Department is warning people to avoid out-door activities due to the current high temperatures which are forecast to exceed 43C today in several northern provinces.
They are also advised to stay clear of big trees, poorly-erected structures or large billboards because of freak summer storms and strong winds caused by a low pressure cell over the northern part of the country.
In Bangkok, the TMD predicts that temperatures today will vary from 37-40C, with wind speeds of between 10-20Kph.
Thailand's northern region will experience hot to very hot weather today, with temperatures varying between 39-43C, plus freak summer storms and strong winds expected in about 10% of the region.
Northeastern provinces will also experience high temperatures ranging between 39 and 41C with freak storms covering 20 percent of the region.
Temperatures in the central region are predicted to vary between 39 and 42 C with wind speeds of 10-20Kph.
The eastern coast of the South is partly cloudy today, with temperatures ranging from 25-27C at the low end, with highs of 34-36C.
The western coast is also partly cloudy today, with temperatures ranging from 24 to 37C.