Is cooking endangered rays on 'MasterChef Thailand' OK?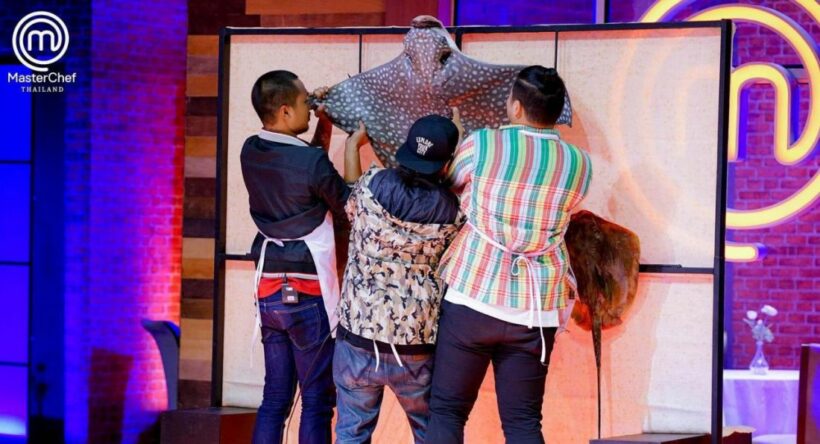 The cooking of what appeared to be spotted eagle rays during the MasterChef Thailand TV show on World Wildlife Day last night is sparking social media outrage over the appropriateness eating endangered species on mainstream media.

Despite experts confirming that fishing, cooking and eating spotted eagle ray is completely legal in Thailand, as Thai law still does not include the species in the country's protected animal list, many people say that the use of endangered species as cooking material on the popular TV show jeopardised the efforts to conserve these and other rare animals.

Earlier on World Wildlife Day, which highlights the conservation of marine biodiversity, the reality cooking-competition show "MasterChef Thailand" had selected stingrays as the main ingredient for the program.

But after the show had aired it was noticed that the rays used in the TV show were the rare spotted eagle variety.

The discovery has sparked hot debate on social media over the legality and appropriateness of consuming this endangered marine species, with one side strongly pointing out that the consumption of endangered rays was unacceptable, while the other side argued that such stingrays were not that rare and their consumption was widespread in the Kingdom.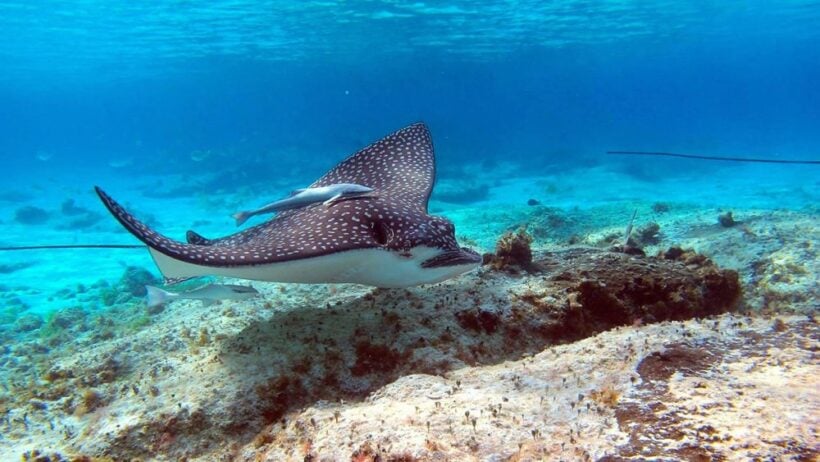 Thon Thamrongnawasawat, a leading marine biologist at Kasetsart University's Faculty of Fisheries, said the exact ray species that had been used on the TV show had not yet been confirmed, but it was very likely the fish were one of two spotted eagle species – Aetobatus ocellatus, which can be found in the tropical Indo-West Pacific region, or Aetobatus narinari, which live in the Atlantic Ocean.
According to the International Union for Conservation of Nature (IUCN), both spotted eagle ray species have conservation status, as they are endangered by unsustainable fishing and habitat loss and their populations are in decline.
Aetobatus ocellatus is listed as vulnerable on the IUCN red list, while Aetobatus narinari is listed as near-threatened, Thon said.
The marine biologist confirmed that despite the international conservation status of both species, their consumption on the TV show would have been legal, because these ray species were still not protected under Thailand's animal conservation law.
SOURCE: The Nation
Keep in contact with The Thaiger by following our
Facebook page
.
Never miss out on future posts by
following The Thaiger
.
Court rejects bid to arrest activists who led march on German Embassy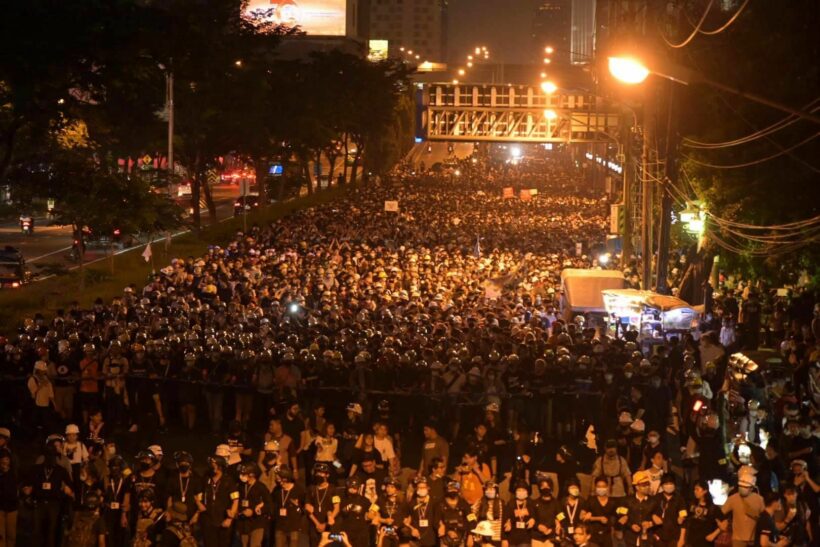 A bid to apprehend 5 anti-government activists, who led a march to the Germany Embassy on Monday from the Sam Yan intersection, has failed, after a court in Bangkok rejected a police application for arrest warrants. The Bangkok South Criminal Court has turned down an application from Pitak Suthikul, acting superintendent of Thungmahamek police in Bangkok.
Pitak had requested arrest warrants for Passarawalee Thanakijwibulpol, Korakot Sangyenpan, Chanin Wongsri, Cholathit Chotsawas, and Benja Apan, who would have faced charges of sedition and other offences, if taken into custody. However, the court told officials to instead issue a summons, given that the protesters are students who only gathered for a short time and are unlikely to flee.
On Monday, protesters marched to the German Embassy to submit a petition calling on the country's government to investigate whether Thailand's Head of State conducted official business while in Germany. The German government has responded to confirm there has been no violation of the country's ban on conducting foreign politics on German soil.
SOURCE: Nation Thailand
Keep in contact with The Thaiger by following our
Facebook page
.
Never miss out on future posts by
following The Thaiger
.
Tests show Samui woman did not contract virus at quarantine hotel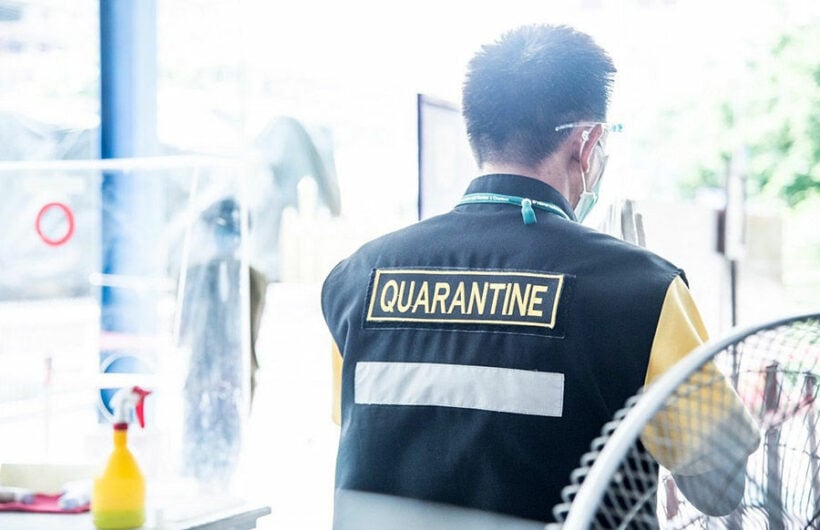 Tests carried out by the Disease Control Department show that the woman who tested positive for Covid-19 after being discharged from quarantine and travelling to Koh Samui, did not become infected at the quarantine facility. Dr Sopon Iamsirithaworn says the results do not match those of 2 other guests who tested positive at the hotel in Samut Prakan, just outside Bangkok.
Tests show that the woman, who has dual Thai/French citizenship, contracted the infection 17 days earlier. However, Sopon says that while officials are still unsure as to where she became infected, the existing guidelines for quarantine facilities need to be reviewed.
"Though we haven't found the source of her infection, we still have to revise our guidelines for alternative state quarantine sites and cut down the risk of spreading the virus."
A national quarantine policy, currently at draft stage, sets out strict safety and hygiene standards for all quarantine facilities to adhere to. The guidelines cover everything from screening for suspected cases, data collection and reporting, as well as the provision of services and overall management of the venues. Health officials are also proposing cutting quarantine to 10 days and using movement tracing for an additional 4 days after guests are discharged.
SOURCE: Nation Thailand
Keep in contact with The Thaiger by following our
Facebook page
.
Never miss out on future posts by
following The Thaiger
.
Thai "net idol" arrested on attempted murder charges over alleged Bangkok shooting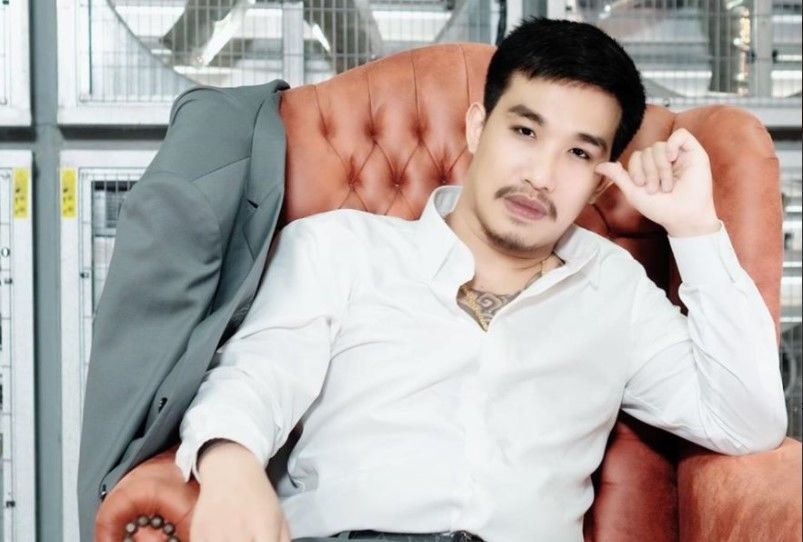 Police arrested internet "idol" and self-professed gambler Apirak "Sia Po" Chat-anon who allegedly shot 2 men outside a massage parlour on Bangkok. Sia Po had turned himself in to police, saying he was at the shooting, but wasn't carrying a firearm. Police arrested him on charges of attempted murder, illegal possession of a firearm, carrying the gun in public and firing shots.
The shooting happened around 10:30pm Tuesday night outside the Saree Sauna & Shop on Ratchaphurek Road in the Phasicharoen district, injuring 2 men. Reports don't go into detail about the men's conditions, or if they have been interviewed by police.
Sia Po told police he is a regular customer at the massage shop and was there on Tuesday with 3 of his friends while his brother was out on an "appointment" with 2 "rival" men at a nearby liquor store. Apparently, it didn't go well. Sia Po's brother along with 10 friends met up with him at the massage shop, but then the rival group arrived with possibly around 200 people. Sia Po says the rival men pointed guns at them and he estimates 60 shots were fired.
Sia Po claims he didn't have a firearm and says he quickly fled the scene. He asked police to review surveillance camera footage. Police searched his family's home and did not find any illegal weapons or other evidence.
The Bangkok Post once called Sia Po the "Gambler King." Sia Po has advocated for the legalisation of gambling and the government even asked him to be an advisor on a committee reviewing the gambling law.
Sia Po is also a former boxer and a so-called "net idol." Various Facebook pages and accounts are under Sia Po's name. One account posts photos of himself with stacks of cash, many 1,000 and 500 baht bank notes, saying that he will pay girls who "make me happy."
SOURCES: Bangkok Post| Facebook
Catch up with the latest daily "Thailand News Today" here on The Thaiger.
Keep in contact with The Thaiger by following our
Facebook page
.
Never miss out on future posts by
following The Thaiger
.