Grab rider 'Pop' explains what happened when the Bangkok mum stopped him on the motorway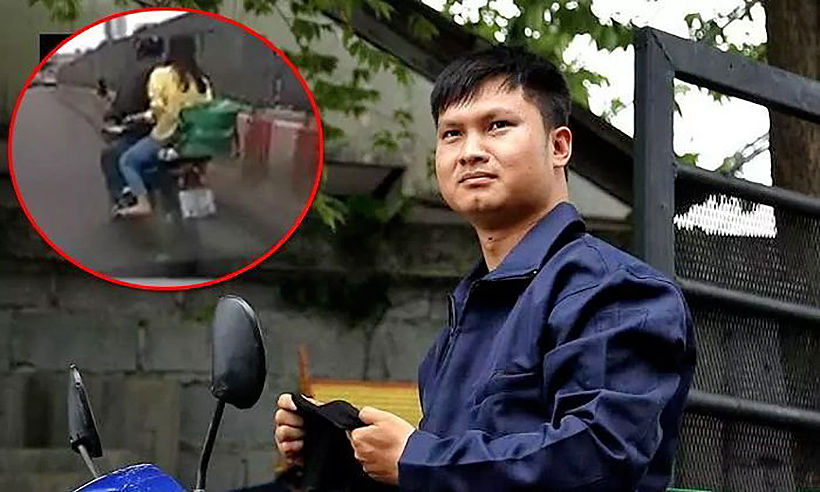 PHOTO: Sanook.com
The Grab Food motorcycle rider who stopped to help a mother take her sick son to hospital Bangkok's heavy traffic on Tuesday has given some more details about his good deed. The child, Nong Pla Wan, is now being treated in hospital and expected to fully recover from the ordeal.
Read yesterday's story and watch the dramatic video HERE.
Recalling the way the events unfolded on the day, he says the mother opened her car door and begged "Pop" to help take her to hospital on his motorcycle as her son was having a seizure.
Watchara "Pop" Kasian says that he was delivering a pizza to an address in Watcharaphon. At first he didn't know what the woman was going on about as he couldn't see a child and there was dark film on the windows.
He says that, once he knew what was going on, he didn't hesitate helping the distraught mother and the child, aged about three. He says he has a son of about the same age.
He used all his knowledge of the route and riding ability to get to the hospital ASAP. As he got closer to the hospital he realised that to deliver mother and son to the emergency ward of the hospital he would have to make a time consuming U-turn.
So he stopped and asked a motorcycle taxi driver to take the child and run across the road over-pass. A motorcycle 'Win' driver cradled Pla Wan and raced across the footbridge to the ER. Pop explained that when the mother leaped on his bike she mistakenly sat on the pizza he was delivering.
The customer was not very happy when the pizza was eventually but when Pop explained what had happened, and his bosses contacted the customer, it was sorted out amicably.
Pop thanked everyone for the good wishes to him and said if he ever has to do such a thing in the future he will be ready, willing and able.
Thanks Pop!
Keep in contact with The Thaiger by following our
Facebook page
.
14% of condos around Bangkok are empty – good time to buy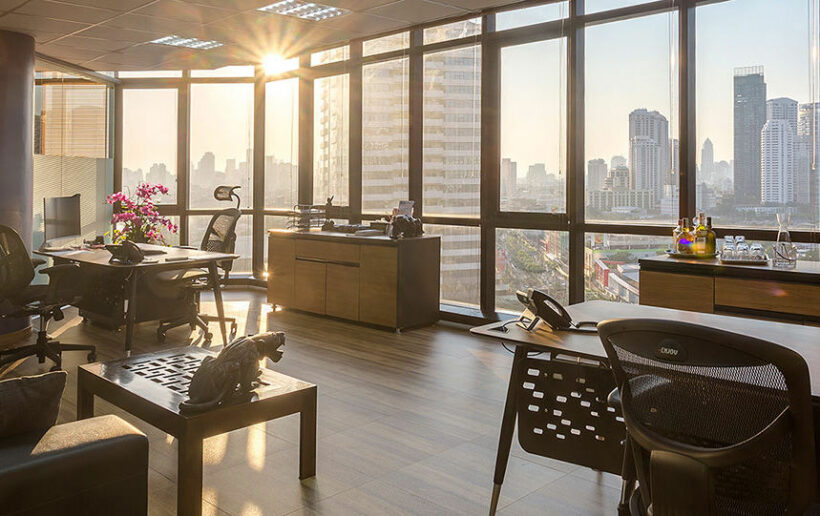 Looking for a condo around Bangkok? Now might the right time to take the plunge with the head of the Appraisal and Estate Agents Foundation saying some areas have between 8-14% vacancy rates, some areas of Bangkok up to 17.5%.
Dr Sophon Pornchokchai made the remarks at a news conference yesterday.
"Adding developer price wars, plus inducements to purchase, this represents a buyers' market."
He says the figures relate to condos, single houses, townhouses and other dwellings where less than 15 units of electricity were being used, deeming them to be classified as 'unoccupied'.
Around Bangkok there are 525,889 such vacant properties.
The top three areas for vacancies were Nonthaburi (north west of the central area) with 335,421 available properties with 45,848 unoccupied or 14%. This percentage was also true of Bang Na (south east of Bangkok) with 231,192 properties, 31,289 unoccupied. Bang Yai – to the far north west of the capital – has 221,492 with 28,016 unoccupied or 13%.
Locations with the lowest unoccupied dwellings are Bang Plee (south east) with 8% unoccupied, Min Buri (north) 9% and Lat Krabang (south east) 9%.
Dr Sophon says that when it comes to condos in Bangkok and the surrounding areas, between 13.5% and 17.5% are unoccupied.
"This glut has prompted a selling war with discounts and deals."
FazWaz's CEO Brennan Campbell says that we're in part of the buying cycle right now that is definitely in the buyer's favour.
"Long-term, the Bangkok market continues to show its strength, but there is definitely an enormous range of property to choose from, in almost every location, right now. The current dip in demand is just part of the cycle."
SOURCE: Daily News
Keep in contact with The Thaiger by following our
Facebook page
.
Robber steals Thailand Post van, then robs gold shop in Bangkok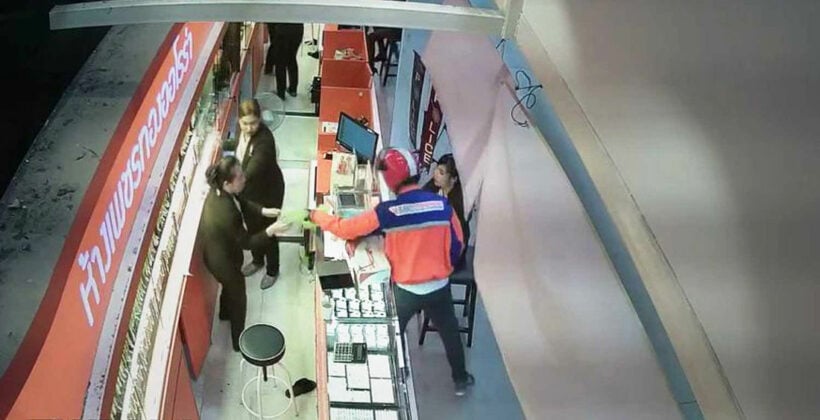 A man dressed up in a Thailand Post uniform has got away with gold necklaces valued around 70,000 baht. He robbed the gold shop in Bang Phli, Samut Prakan and then fled in a Thailand Post van. Samut Prakan includes the southern and south-eastern suburbs of greater Bangkok.
It was revealed later that Thailand Post had reported the van stolen the night before and that the robber wasn't an employee, despite using the uniform as a costume.
The incident happened this morning at the Aurora Gold and Jewellery shop about 10am. The shop is part of the Thai Watsadu store on Theparat Road.
09.41 น.คนร้ายจี้ชิงทรัพย์สร้อยคอทองคำ ร้านทองออโรร่า ภายในร้านไทยวัสดุ ถ.บางนา-ตราด จ.สมุทรปราการ คนร้ายชาย 1 ราย ใช้รถยนต์ทะเบียน 1 ฒน 150 กทม. ก่อเหตุ เส้นทางหลบหนีเข้าเขตนครบาล พื้นที่ สภ.บางแก้ว Cr.ผู้สื่อข่าวอาชญากรรม #ร่วมด้วยช่วยกัน pic.twitter.com/gMu1tmlLYb

— ร่วมด้วยช่วยกัน (@Ruamduay) September 19, 2019
A gold shop employee told police that the man placed what looked like a Thailand Post parcel on the shop's front counter shouting that it contained a bomb. He was carrying a gun and threatened staff telling them to put gold necklaces in his bag. Police report that the white Toyota escape van with Thailand Post logos belonged to a nearby Post branch in Bang Phli. The van was stolen from the post office last night.
Police are searching for the man.
SOURCE: Bangkok Post
Keep in contact with The Thaiger by following our
Facebook page
.
Bangkok shophouse partially collapses in the rain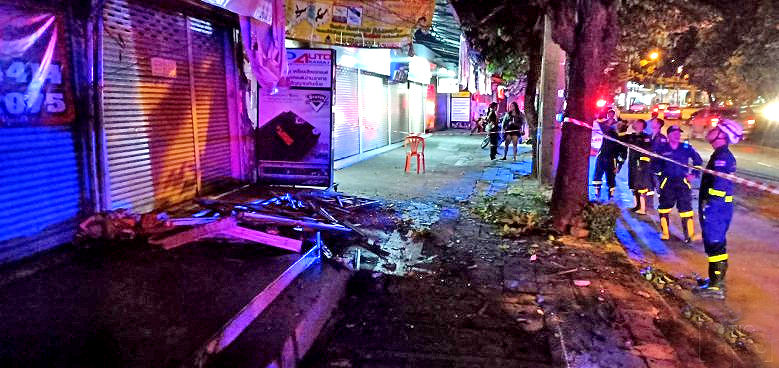 An abandoned shophouse in Bangkok's Bang Plat district partially collapsed last night. No one was injured as the three-unit shop house, spread over four floors on Soi Charansanitwong 96/2 in Bang Or subdistrict, had been empty for a while.
Officials said the fourth and third floors collapsed onto the lower floors, causing glasses and pieces of wood, and concrete, to fall on the soi below. The collapse occurred during heavy rain and strong winds in the capital.
Police and Bang Plad district officials rushed to the scene and erected a barricade to declare the building off-limits awaiting checks by engineers as to whether the entire building will have to be demolished or not.
SOURCE: The Nation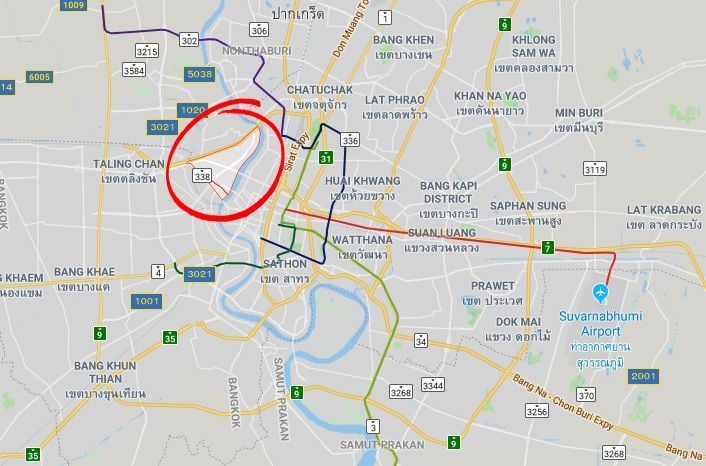 Keep in contact with The Thaiger by following our
Facebook page
.