Samsung launches foldable smartphone tomorrow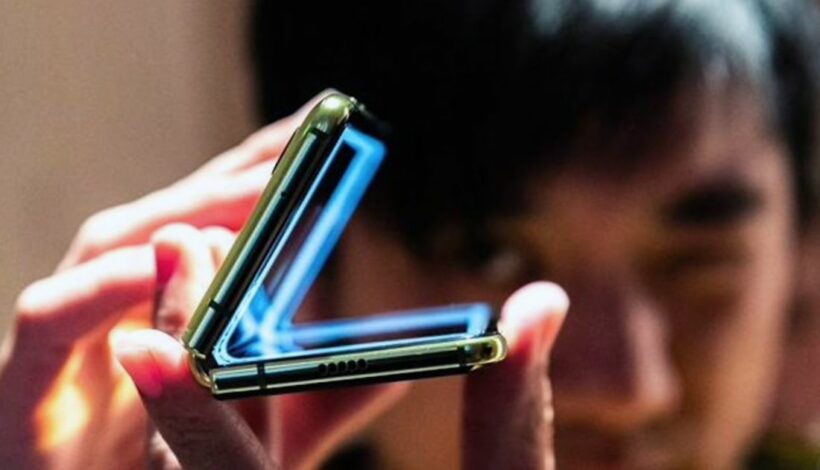 Take two.
Samsung says it will launch its hotly anticipated foldable smartphone tomorrow, months after faulty screens forced an embarrassing delay. It's the first major 'redesign' of the smartphone form in over a decade.
The world's largest smartphone manufacturer spent nearly eight years developing the Galaxy Fold, a smartphone that folds in half.. Samsung had to delay the April launch after reviewers reported screen problems within days of use.
Samsung was hoping to spark demand for its high-end phones with the launch of the US$2,000 device, with profits plunging in recent quarters in the face of a weakened market and strong competition from Chinese rivals.
Samsung says it will release the smartphone in South Korea tomorrow, followed by including the US, Germany and France, then others.
The firm will also offer a program to Galaxy Fold users under which the company would cover 70% of the cost of screen repair once within a year of use.
Samsung Electronics shares closed up 3.6% in Seoul.
The Galaxy Fold has been widely promoted as the "world's first foldable smartphone", while rivals such as China's Huawei have been racing to bring similar devices to market.
Samsung has a history of humiliating setbacks with major products, most notably a worldwide recall of its Galaxy Note 7 devices in 2016 over exploding batteries, which hammered its reputation.
The firm has also been caught up in the intensifying trade war between Japan and South Korea stemming from World War II disputes.
The row saw Tokyo impose tough restrictions on exports crucial to South Korean tech giants in July, and Samsung vice chairman Lee Jae-yong – who called the situation a "crisis" – has visited Tokyo to secure materials. Lee is currently facing a retrial over his role in a massive corruption scandal that brought down former president Park Geun-hye.
He was initially jailed for five years in 2017 on multiple convictions including bribery, which was reduced to a suspended sentence on appeal, only for the Supreme Court to order a retrial last month.
Facebook page
.
Thailand Post introducing "smart" technology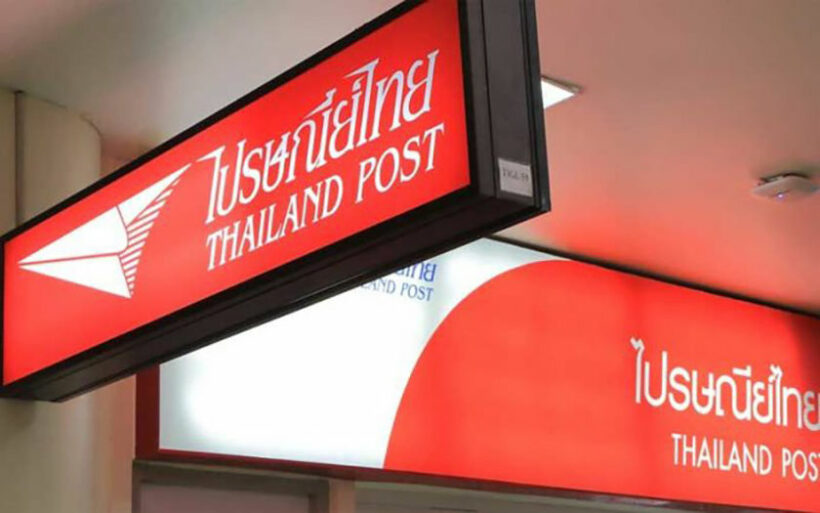 Thailand Post says it is switching to "smart" mailboxes in an effort to make the state enterprise more hi-tech. The company says it's working with the state-owned telecoms company CAT Telecom to produce the mailboxes that will use "Internet of Things" technology to detect when parcels are deposited.
A report in Nation Thailand today explains that the boxes will be fitted with sensors, which means each time someone drops a letter or package into a box, the data can be transmitted to the nearest post office. Korkit Danchaivichit, Thailand Post's president, says this will hopefully lead to collections being more efficiently managed.
"Each time mail and packages are dropped in these smart mailboxes, the data will be sent to the nearest Thailand Post office, where staff can monitor the mailboxes' status via personal computers, smartphones, or tablets. The platform can also log the number of items being dropped in the box along with the date and time stamp, which will help collection staff manage their schedules efficiently and promote users' confidence that their mail is monitored and accounted for at all times, reducing the risk of lost mail."
Korkit says that the postal service currently deals with over 1.6 billion items each year and that the new initiative will eventually see up to 22,000 smart mailboxes installed around the country.
"Currently Thailand Post is handling more than 1.6 billion mailings and packages each year, and we are planning to install 1,000 smart mailboxes in Bangkok and its perimeter areas within 2020 to streamline the collection process. By the end of 2021, we aim to install up to 22,000 smart mailboxes nationwide to cover the increasing needs of customers, especially those in e-commerce and logistics industries."
Meanwhile, Korkit adds that CAT Telecom is also offering free high-speed internet to customers at all Thailand Post branches.
SOURCE: Nation Thailand
Keep in contact with The Thaiger by following our
Facebook page
.
iPhone 12 may not be sold with charger or headphones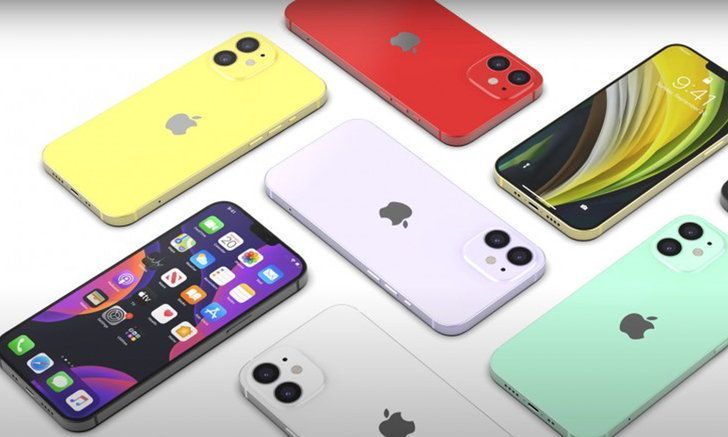 If you looking to buy the latest iPhone, the iPhone 12, it may be good to know that you may be getting less than you bargained for. According to analyst Ming-Chi Kuo, who spoke to Apple blog 9to5Mac, Apple is looking to drop accessories such as iPhone charging cable, adaptor or headphones so it can sell its next-generation phone at a similar price to the iPhone 11.
They also claim this will also help the company's electronic waste footprint and reduce the amount of packaging around the new iPhones. And of course, it also would save Apple a few dollars by not including these extras.
According to EU officials, the changes would make customers' lives easier and help the environment, with estimates showing that old chargers generate more than 51,000 tonnes of electronic waste each year.
Although, earlier this year, the European Parliament announced that all mobile phone makers should include a standard charger which would work across all phones and tablets.
In response to this request, Apple pushed back by stating that by creating a universal charger, it would actually create more electronic waste and will additionally be an inconvenience to millions of people. The release of the new iPhone 12 is expected in September.
SOURCE: Sky News
Keep in contact with The Thaiger by following our
Facebook page
.
Thai government extends contact-tracing app to Bangkok metro, Skytrain services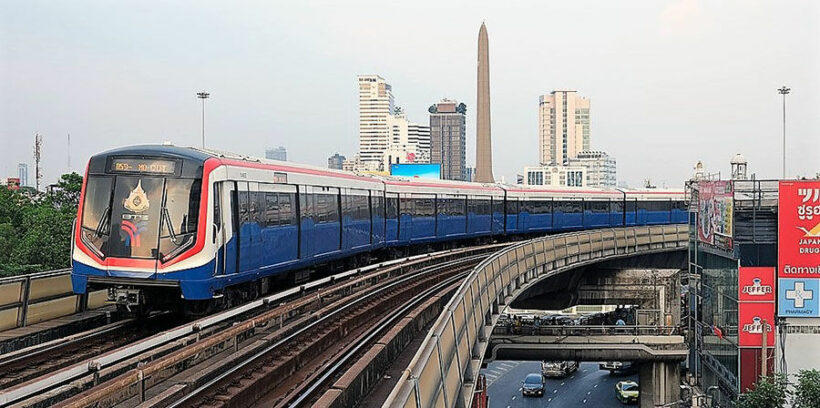 Thai Chana is coming to an MRT station near you…
As social distancing requirements are eased on public transport, the Thai government says that from today, passengers must check in and out of the capital's metro and Skytrain services through the Thai Chana platform.
Officials from both the MRT and BTS services say passengers are also asked to refrain from talking during their journey and to adhere to the 1 metre social distancing rule while waiting on platforms. All passengers must also agree to temperature checks on arrival at stations, as well as wearing masks both on the platform and during their journey. The State Railway of Thailand has not yet said if the same measures will be required on the Airport Rail Link service.
The Thai Chana platform has been in use since May, when the government introduced it to help contact-tracing in the event of any resurgence of the Covid-19 virus. It has had a mixed response from the public, and lax enforcement in some places, with the government admitting the technology is unable to issue alerts to users.
SOURCE: Coconuts
Keep in contact with The Thaiger by following our
Facebook page
.