Bangkok
Ex-insurance broker arrested for alleged 10 million baht credit card scam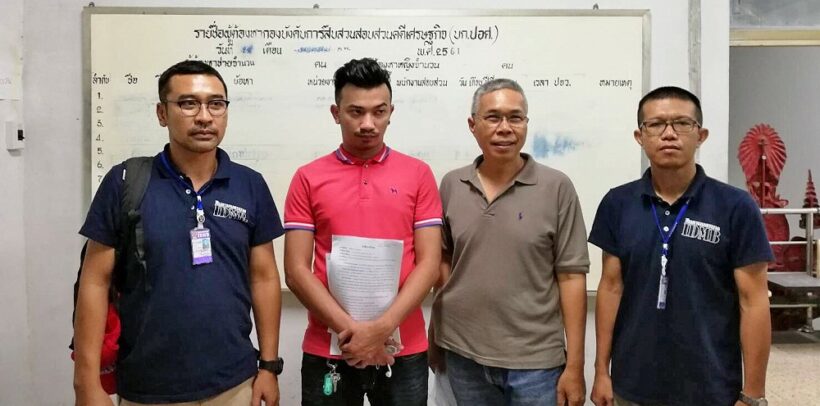 A 27 year old former insurance broker has been arrested along with information on approximately 20,500 credit-card accounts, some of which Police allege he used to make online purchases. Police estimate the amounts involve more than 10 million baht over recent years.
Officers from the Metropolitan Police's Intelligence Analysis and Special Tools Sub-Division cooperated with Bank of Ayudhya's investigation and anti-fraud division to conduct a probe that led to the arrest of 27 year old Piraeus Krutthaphan.
Police say Pirayut had been arrested at his apartment on Soi Inthamara 44 in Bankgok's Din Daeng district early Monday. He was arrested under a warrant issued by the Criminal Court on June 13 on charges of using other people's electronic cards to cause economic damage.
Police say Pirayut had acquired credit-card numbers, ID card numbers, mobile phone numbers and creditcard expiry dates from a friend, who used to work as an insurance broker for Bank of Ayudhya. Pirayut also used to work as an insurance broker and knew all the tactics for deceiving owners for credit cards into providing him with the three digits on the back their cards – crucial data required for completing online purchases.
"Piryaut had disguised himself as a bank or insurance official and telephoned the owners of credit cards, whose data he had purchased from his friend, to deceive them into giving up the three digits. He mainly told his targets that he needed the three digits in order to extend their insurance policies."
The police commander explained that Pirayut had recently used the stolen credit-card data to make online purchases worth 3 million baht, but it was believed that he had caused damage of more than 10 million baht through his scam during the past several years.
Pirayut was arrested back in April and had been released on bail pending his trial, but he had allegedly committed the same crime again, he added. Police have yet to arrest the friend who sold the credit-card data to him.

SOURCE: The Nation