Ex-insurance broker arrested for alleged 10 million baht credit card scam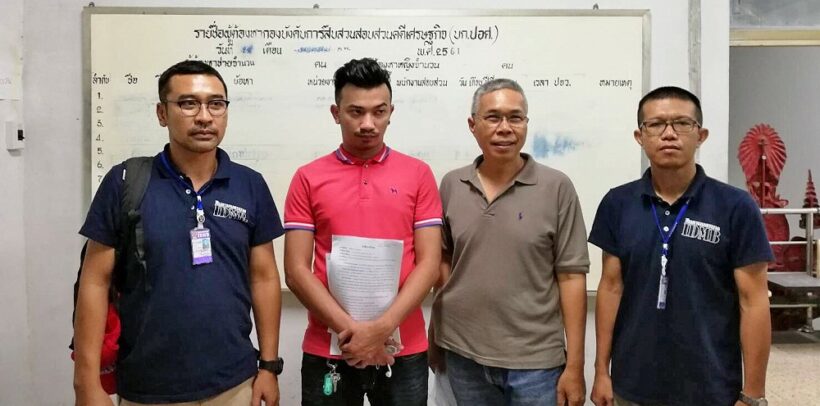 A 27 year old former insurance broker has been arrested along with information on approximately 20,500 credit-card accounts, some of which Police allege he used to make online purchases. Police estimate the amounts involve more than 10 million baht over recent years.
Officers from the Metropolitan Police's Intelligence Analysis and Special Tools Sub-Division cooperated with Bank of Ayudhya's investigation and anti-fraud division to conduct a probe that led to the arrest of 27 year old Piraeus Krutthaphan.
Police say Pirayut had been arrested at his apartment on Soi Inthamara 44 in Bankgok's Din Daeng district early Monday. He was arrested under a warrant issued by the Criminal Court on June 13 on charges of using other people's electronic cards to cause economic damage.
Police say Pirayut had acquired credit-card numbers, ID card numbers, mobile phone numbers and creditcard expiry dates from a friend, who used to work as an insurance broker for Bank of Ayudhya. Pirayut also used to work as an insurance broker and knew all the tactics for deceiving owners for credit cards into providing him with the three digits on the back their cards – crucial data required for completing online purchases.
"Piryaut had disguised himself as a bank or insurance official and telephoned the owners of credit cards, whose data he had purchased from his friend, to deceive them into giving up the three digits. He mainly told his targets that he needed the three digits in order to extend their insurance policies."
The police commander explained that Pirayut had recently used the stolen credit-card data to make online purchases worth 3 million baht, but it was believed that he had caused damage of more than 10 million baht through his scam during the past several years.
Pirayut was arrested back in April and had been released on bail pending his trial, but he had allegedly committed the same crime again, he added. Police have yet to arrest the friend who sold the credit-card data to him.

SOURCE: The Nation
Keep in contact with The Thaiger by following our
Facebook page
.
26 year old British man leaps to death from 13th floor in Bangkok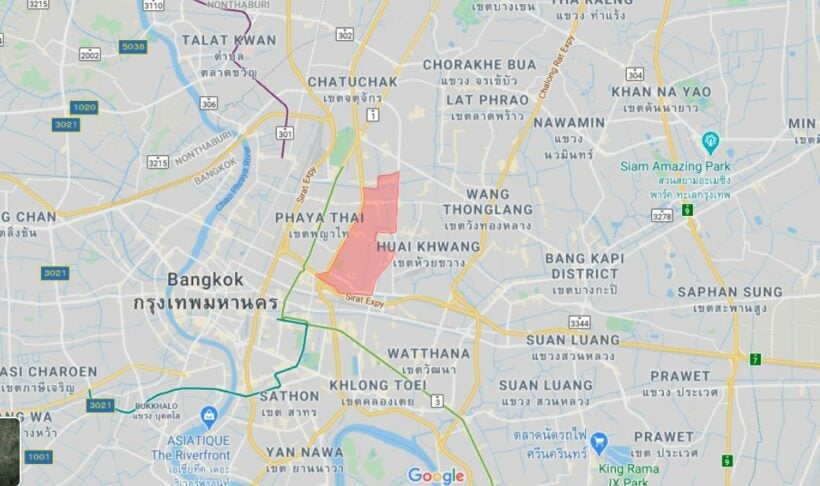 A British man, working in Bangkok as an English tutor, jumped from a 13th floor residence, in an alleged suicide. A neighbour discovered the man's body while dumping rubbish on Thursday morning outside the apartment building in Bangkok's Din Daeng district.
Police report that they were told the 26 year old was depressed and worried because his income had evaporated during the Covid-19 crisis.
A security guard at the property told police that he'd "heard something hit the ground" on the Wednesday night but failed to investigate. A Thai friend of the deceased told police that she'd known the man for six months and had recently invited him to help her prepare items that people could use as protection against the virus.
"It would bring them both a little income," she told police.
The two were working on the project earlier on Wednesday evening when the man left at around 8pm. She says he never complained about anything and she had no idea he might be suicidal.
The British Embassy has informed the man's relatives in the UK.
If you or anyone you know is in emotional distress, please contact the Samaritans of Thailand 24-hour hotline: 02 713 6791 (English), 02 713 6793 (Thai) or the Thai Mental Health Hotline at 1323 (Thai).
SOURCE: The Nation
Keep in contact with The Thaiger by following our
Facebook page
.
Airports of Thailand approves Don Mueang expansion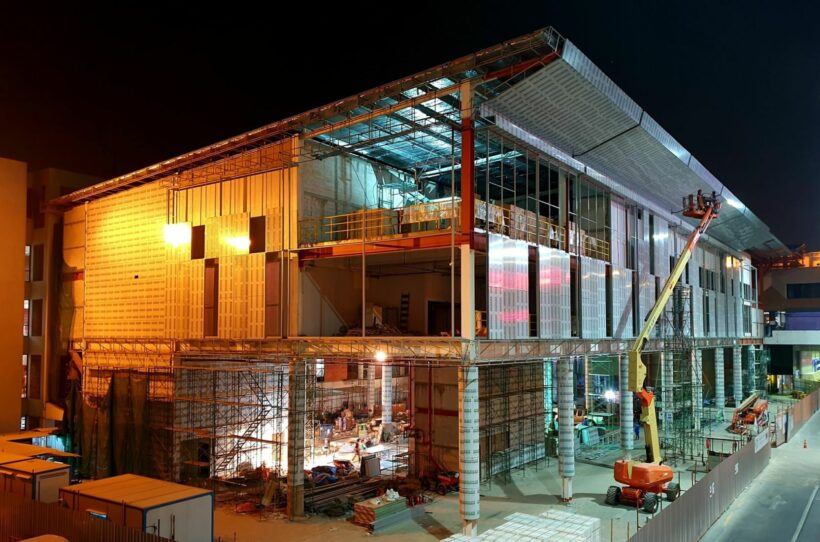 Yesterday, the Airports of Thailand (AoT) board gave tacit approval of a master plan for the third-phase development of Don Mueang International airport costing an estimated of 39 billion baht. The expansion arrangements includes, increase of the airport's capacity to 40 million passengers a year (currently 30 million a year), a 3.4 kilometre automated people mover system (APM), new car park buildings and a junction terminal offering retail shop space.
Don Mueang was the location of the one and only Bangkok international airport until Suvarnabhumi was opened in 2006. Don Mueang then became the defacto hub for many domestic and international budget airlines.
The new junction terminal plans will cover 100,000 square metres and include commercial space to boost the airport's non-aviation income by 40% to 50%.
The new APM system will support the airport's capacity to handle increasing passenger and should also ease crowding and congestion at the airport, which has been effecting traffic jams on the adjacent Vibhavadi Rangsit Road.
The AoT board has also approved the outcome of bidding for duty-free counters at Don Mueang airport. Winning the bid King Power Development will be operating the duty-free pick-up counters for 10 years and three months, from October 1, 2022 to December 31, 2032. (Surprise, surprise!)
According to a source, the development plan will be submitted to the Transport Ministry and the National Economic and Social Development Council for review before it goes to the cabinet for approval. Changes to the project will be included in the environmental impact assessment report. The bidding for the third-phase development project is expected to take place within this year at the earliest.
On another current matter, the board has also proposed relief measures to help airlines cushion the impact of the Covid-19 outbreak. The proposed measures include a 50% cut in landing fees and parking fees for domestic flights and international flights from and to countries heavily affected by the virus outbreak. However, the proposal will have to be approved by the cabinet before it takes effect. Read more HERE.
SOURCE: Bangkok Post
Keep in contact with The Thaiger by following our
Facebook page
.
Tuk-tuk driver assaults Grab driver in Bangkok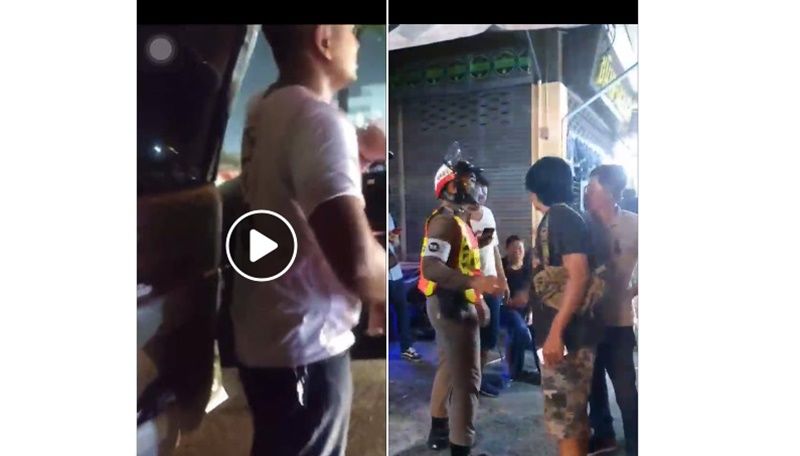 Another Thai tuk tuk driver has been caught out trying to defend his 'turf'. Tuk Tuk driver Ek has been charged with assaulting a grab car driver after dropping off passengers in front of a mall on Ratchadapisek Road, Bangkok.
After the incident went viral online, Police Colonel Purit Jintranan invited both drivers for a talking at the Huai Khwang station, north of the Bangkok CBD.
After discussing the events, which occurred on March 11 and 12, Tuk Tuk driver Ek has now been charged with 4 different violations, including 'kicking' the Grab driver, and will be sent to prison today. However the Grab Car driver has asked the police to let Ek go and "forgive him". He didn't press charges. But police maintain that "there will be no mercy" and Ek will have to go to prison and investigate his legal options from there.
Admitting that he attacked the Grab car driver, Ek believes that the Grab drivers "are showing bad intentions towards local taxis and tuk tuks in the area". He maintained that there are "no taxi mafias in the area" and was where he was consistently waiting for passengers. Ek said that he "wished that the other drivers acting as mafia in more developed areas (in town) would disappear because as a driver he is working a clean honest job just like the Grab drivers".
SOURCE: thairesidents.com | INN News
Keep in contact with The Thaiger by following our
Facebook page
.