All hail the outgoing school director. School principal gets roasted on social media.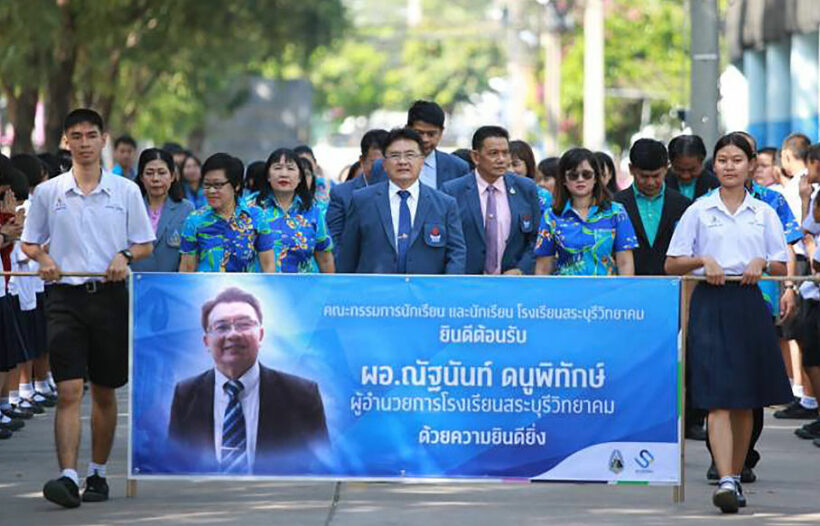 The outgoing director of the Khaeng Khoi School in Thailand's Saraburi, north of Bangkok, is coming under fire on social media for holding a 'farewell ceremony' in which students were made to prostrate themselves in front of him. The photos of the students 'kowtowing' to the principal has "denigrated the reputation of the school", according to parents and other teachers at the school.
The ceremony took place on November 8 as a send-off for the outgoing principal Mr. Natthanan Danupitak. He had been appointed the director of Saraburi Wittayakhom School and organised some 'farewell ceremonies' with students. Several pictures of the ceremony were posted online, drawing widespread criticism, before they were finally removed.
One picture shows Mr. Natthanan sitting on a chair in front of the flag pole and a student representative is seen lying prostrate before him after presenting him with a floral garland. Another photo (above) shows the director, accompanied by school executives, walking past lines of students, some holding flags and others holding trays of garlands, as if he's inspecting a guard of honour. Another photo showed students lying prostrate in the front yard of the school.
Amorn Amornrattananon, an advisor to Deputy Education Minister Khunying Kalaya Sophonpanich and an alumnus of the Saraburi school, wrote in his Facebook Post today that the conduct of the school director was totally unacceptable.
He said that he will find out if such a farewell ceremony was the initiative of the director or the school staff, claiming that it was inappropriate.
Dr. Somkiat Osotsapha, former lecturer at the Faculty of Economics of Chulalongkorn University, wrote an angry post on his Facebook page today, questioning whether the director was thinking he was some sort of a lord, before whom other people had to kowtow.
He accused the director of denigrating the reputation of the school. Instead of holding such a ceremony, he suggested that the new director should have reached out to the students by meeting them in their classrooms.
SOURCE: Thai PBS World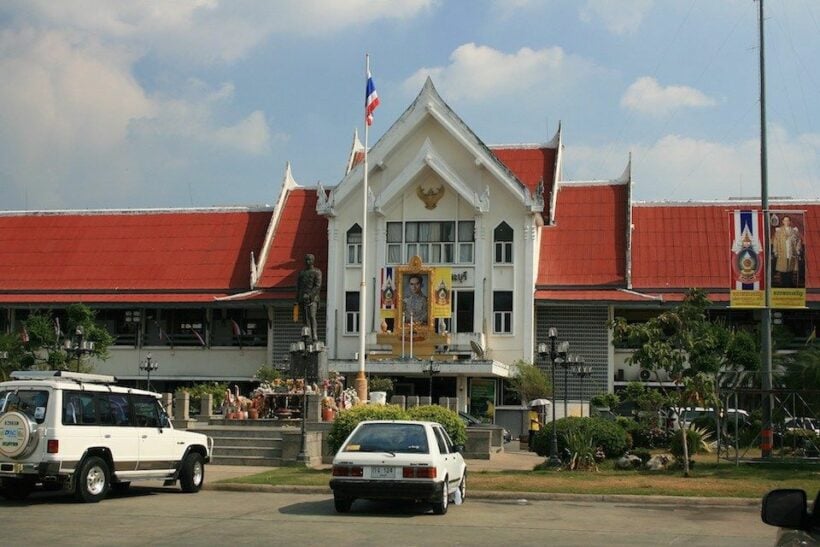 Keep in contact with The Thaiger by following our Facebook page.
Never miss out on future posts by following The Thaiger.
Man arrested for allegedly importing millions of fake designer sunglasses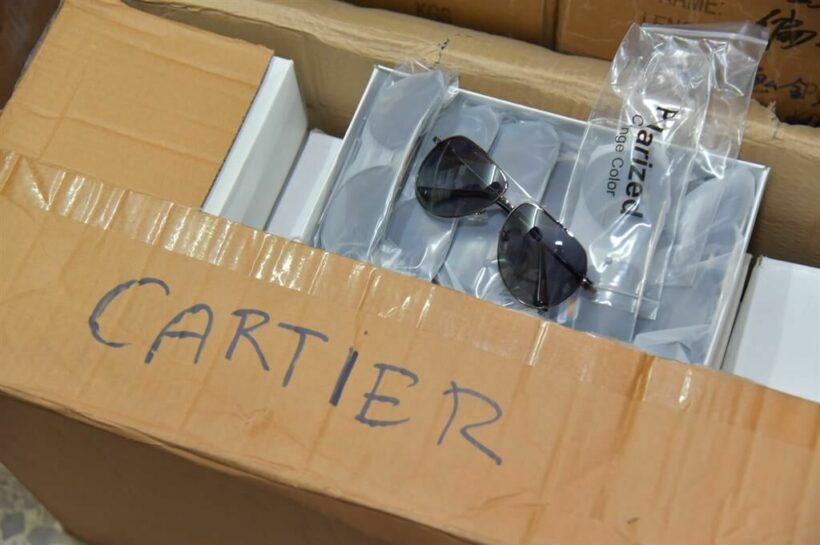 A 42 year old Chinese man was arrested for allegedly importing fake designer sunglasses after police raided 2 locations in Bangkok's Thonburi area and seized 3 million pairs of fake designer sunglasses worth around 300 million baht.
Officers from the Department of Special Investigation raided multiple rooms at the Dao Khanong Condominium and the BMC Dao Khanong Cinema. The department posted photos of the raids showing rooms filled with boxes stacked to the ceiling.
Police say the sunglasses had major designer brand names like Ray Ban, Gucci, Oakley, Chanel, Christian Dior, Dolce & Gabbana, Cartier, Mont Blanc, Marc Jacobs, Armani, Fendi and Versace.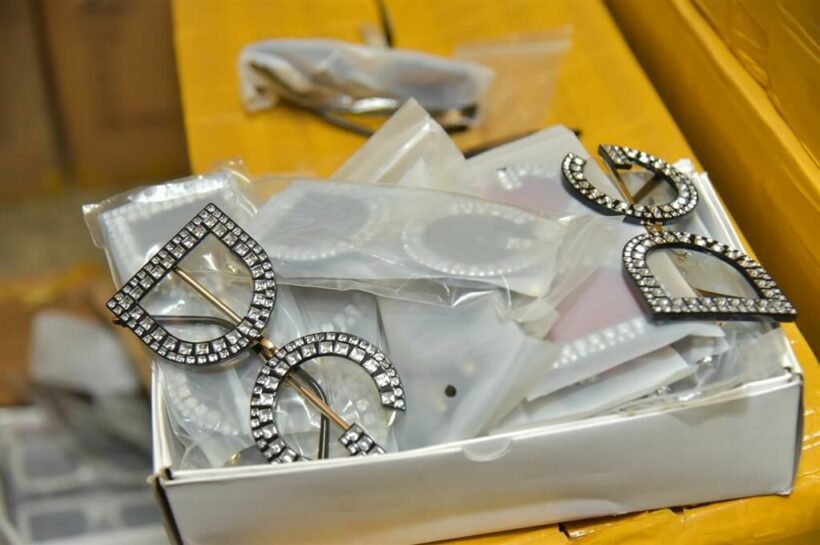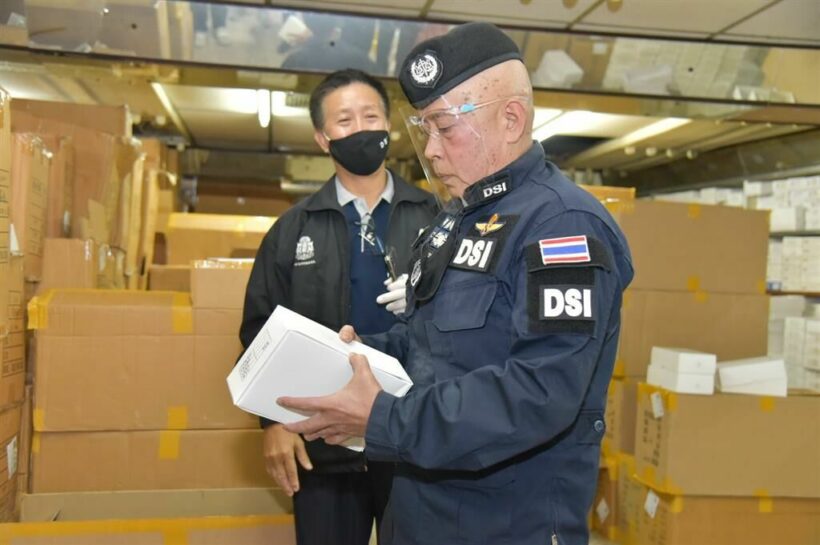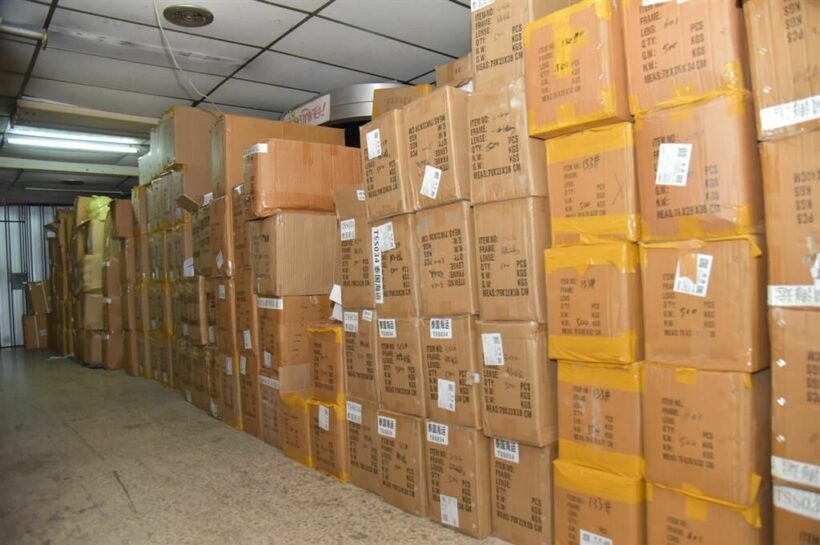 SOURCE: Thai Visa
Catch up with the latest daily "Thailand News Today" here on The Thaiger.
Keep in contact with The Thaiger by following our Facebook page.
Never miss out on future posts by following The Thaiger.
Police shoot and kill man suspected of dealing "K-powdered milk"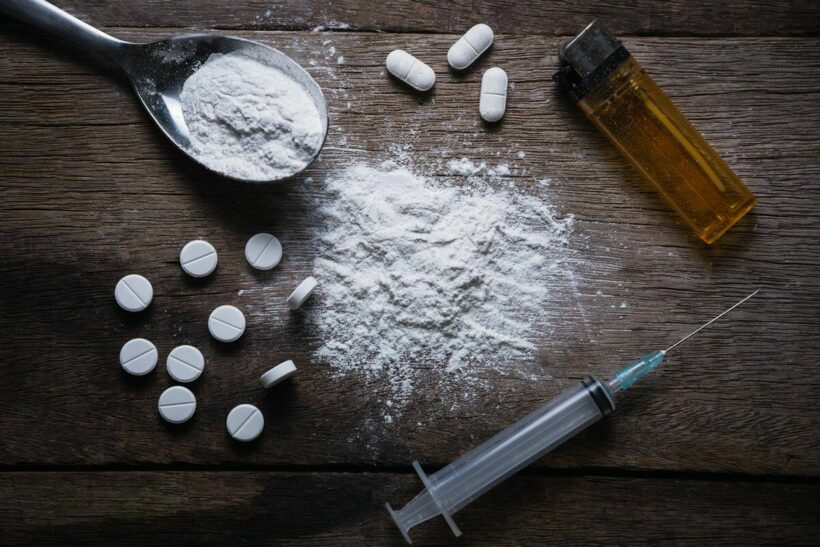 A man suspected of selling the ketamine-based drug cocktail, which is said to be tied to at least 10 deaths in Bangkok, was shot and killed in a shootout with police in Nakhon Pathom, just west of the capital. The narcotic cocktail, known as "K powdered milk," is ketamine laced with methamphetamine, heroin and the anti-anxiety medication diazepam, all crushed up together resembling powdered milk.
Police tracked down 41 year old Wasan Khiaohom yesterday. He was in a pickup truck parked next to another car on a roadside in Nakhon Pathom's Mueang district. As officers moved in to investigate, Wasan, who also went by the name Ple Kampangsaen, got out of a pickup and pulled out a gun, firing shots at the officers. Police fired back, shooting him. Wasan tried to flee the area, but collapsed and died in a wooded area by the road.
Police say they searched Wasan's pockets and found a small bag of "K powdered milk" and 40 ecstasy pills. Police also arrested 2 alleged accomplices who were driving the car and pickup truck.
Police have been cracking down on illicit drugs after 10 people died reportedly after taking the narcotic drug cocktail while others were hospitalised. From January 13 to 18, police arrested 592 people in the drug crackdown. In a series of busts, police say they seized a total of 8,644,825 baht worth of drugs including methamphetamine pills, crystal methamphetamine, cannabis, ketamine, kratom leaves, kratom drink and ecstasy pills.
SOURCE: Bangkok Post
Catch up with the latest daily "Thailand News Today" here on The Thaiger.
Keep in contact with The Thaiger by following our Facebook page.
Never miss out on future posts by following The Thaiger.
Woman sentenced to 43 years in prison for violating lèse majesté law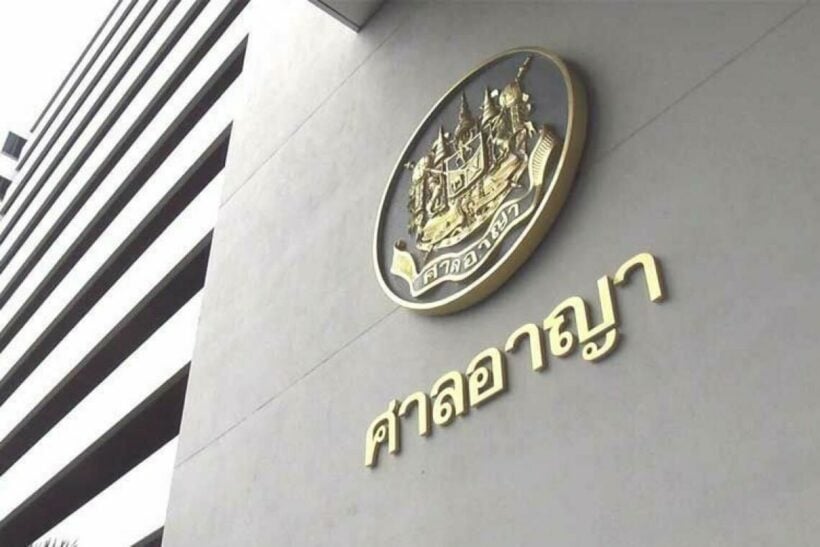 The Bangkok Criminal Court sentenced a former public official to more than 4 decades in prison for violating the country's strict lèse majesté law on insulting or defaming the Thai Monarchy.
The woman, a former Revenue Department official known as Anchan, was found guilty on 29 counts of violating Section 112 of the Criminal Code, known as the lèse majesté law, as well as the Computer Crime Act. She was sentenced to 43 years and 6 months in prison.
Anchan had posted audio clips on Facebook and YouTube of a man making comments considered critical of the Thai Monarchy. The man has been arrested, but officials haven't released any other details.
The ruling comes during an ongoing pro-democracy movement raising subjects that are considered taboo in Thai society. In recent months, dozens of protesters have been charged with violating the lèse majesté law. A senior researcher from the Human Rights Watch as the recent sentence sends a "spine-chilling" message.
"Today's court verdict is shocking and sends a spine-chilling signal that not only criticisms of the monarchy won't be tolerated, but they will also be severely punished."
Section 112 of the Criminal Code:
Those who defame, insult or threaten the King, the Queen, the Heir-apparent or the Regent shall be punished by a jail term of between three to 15 years.
SOURCES: Thai Enquirer | Bangkok Biz News| Independent
Keep in contact with The Thaiger by following our Facebook page.
Never miss out on future posts by following The Thaiger.